We left the Mississippi for the Ohio sometime during the night and sailed through our first lock around 5am. We woke to a nice, smooth Ohio River outside our cabin.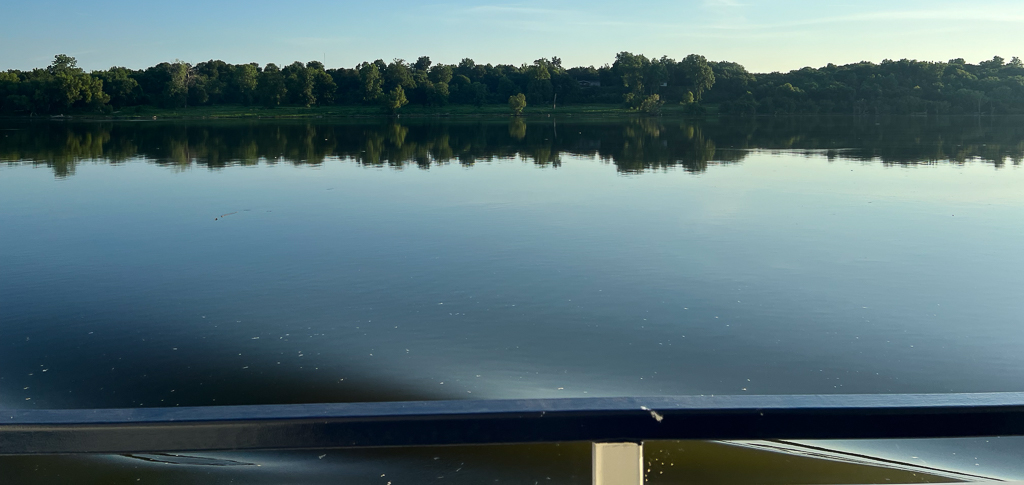 We docked in Paducah about 8:30am and boarded the bus for our excursion to the National Quilt Museum. The Army Corps of Engineers erected a 12-mile floodwall along the shore after the Great Flood of 1937 covered nearly all of Paducah; in recent years, three blocks in the downtown section have been filled with [murals]https://www.paducahwalltowall.com). The bus took us past the murals; Fowler, the guide from the Welcome Center, had our driver stop at most of them so he could talk about them – the five-minute walk took about 30 minutes on the bus!
The murals cover a wide range of subjects, from famous Paducahians like Alben Barkley and Irwin S. Cobb to the time that the Ohio froze so solidly people could drive over it. I liked these three murals commemorating the uranium enrichment facility built near Paducah and its effect on the area.

We drove past the Quilt Museum and took a tour of the Lowertown area – it was a slum about 30 years ago, but then the city decided to recruit artists into the area by giving them houses to use as studios and residences. It worked; the area has been restored to its former glory.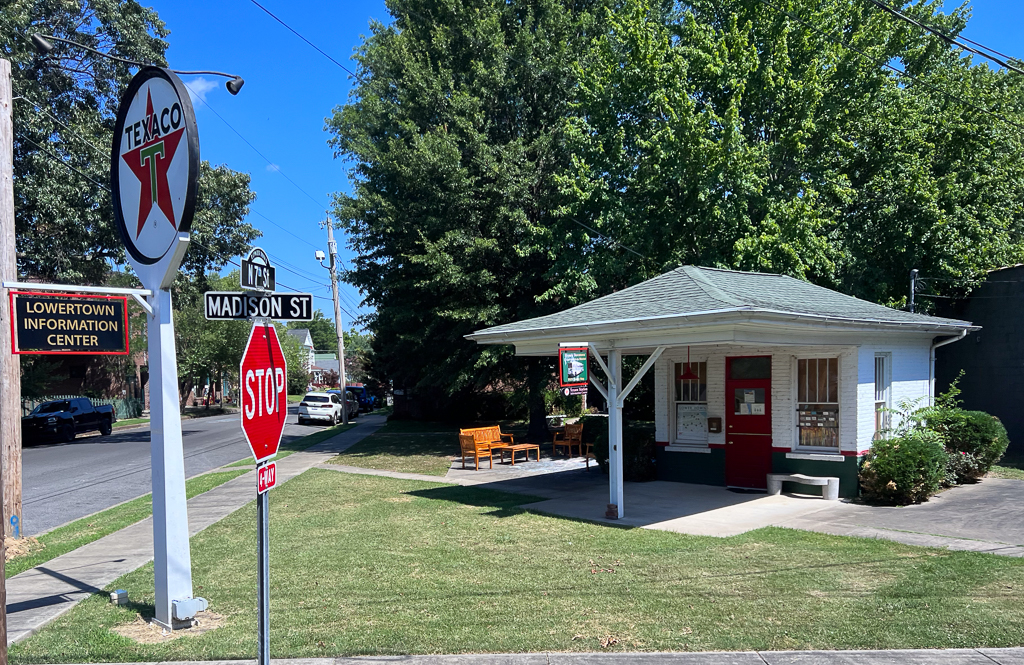 After that, we drove to the Quilt Museum (Fowler serenaded us with the Paducah Song as we arrived), which was spectacular. It's dedicated to contemporary quilts and features a number of visiting exhibitions as well as its own permanent collection.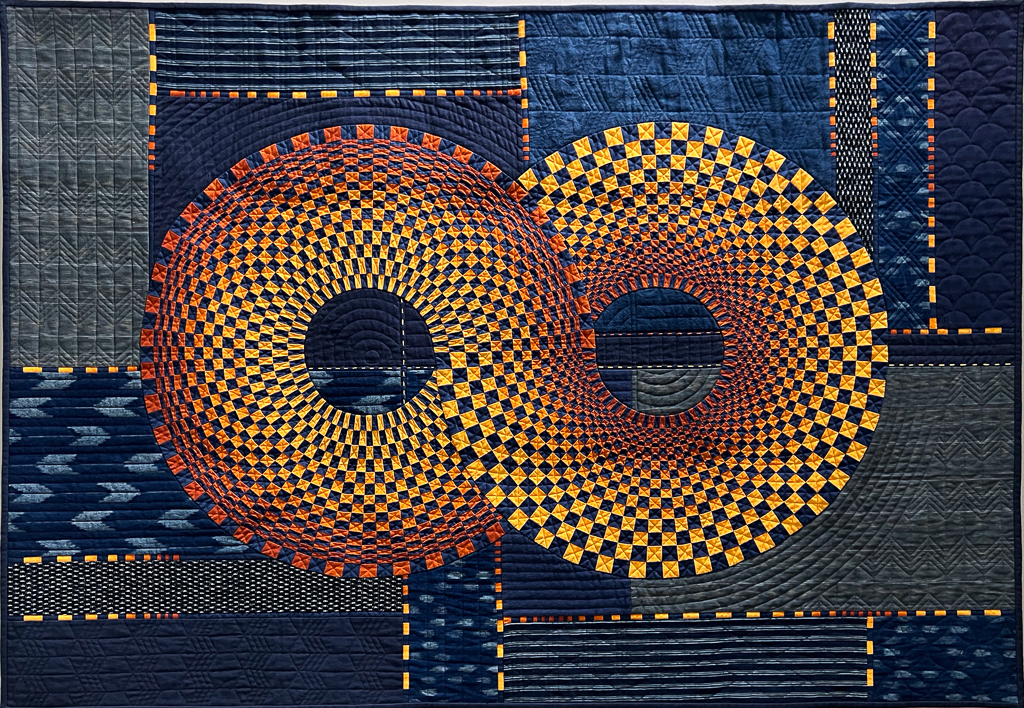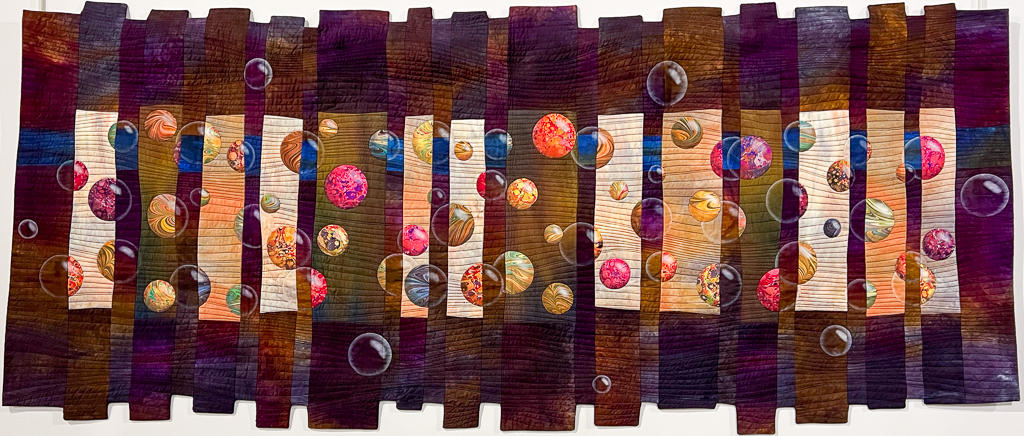 They have photos of their permanent collection on their website, but seeing them in person was much better (and only a few of the quilts from the visiting exhibitions are on their website).
The Museum has the obligatory Lewis and Clark sculpture on their front lawn, On the Trail of Discovery by George Lundeen.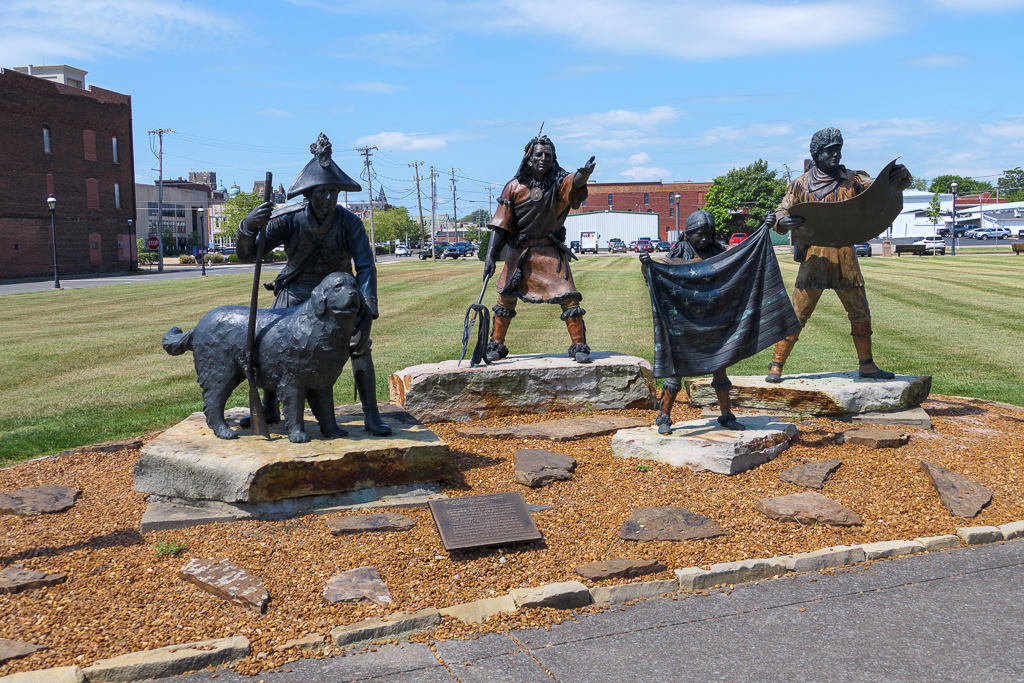 We walked back to the ship so we could take a closer look at the murals; here are two of my favorites.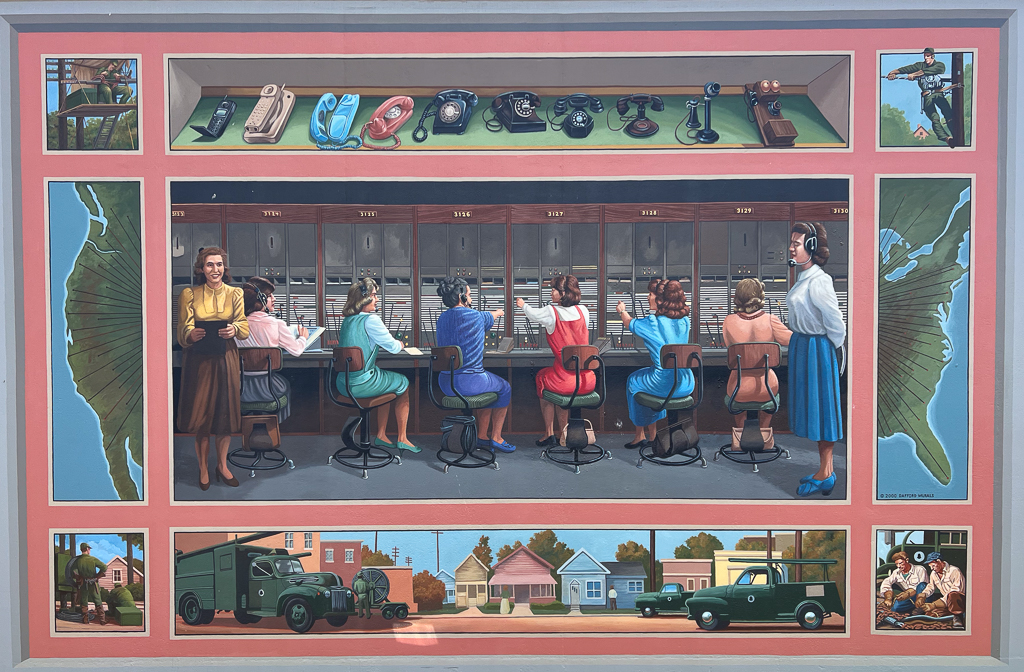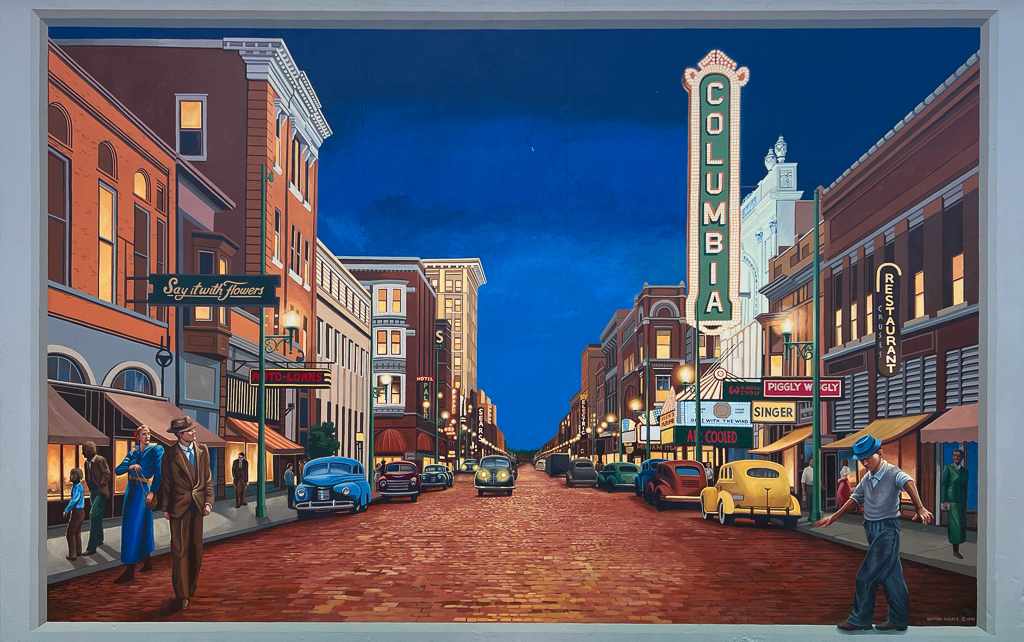 The American Queen was also in town today; it can hold 400 passengers, versus our ship's 150. I think I like our nice cozy ship better.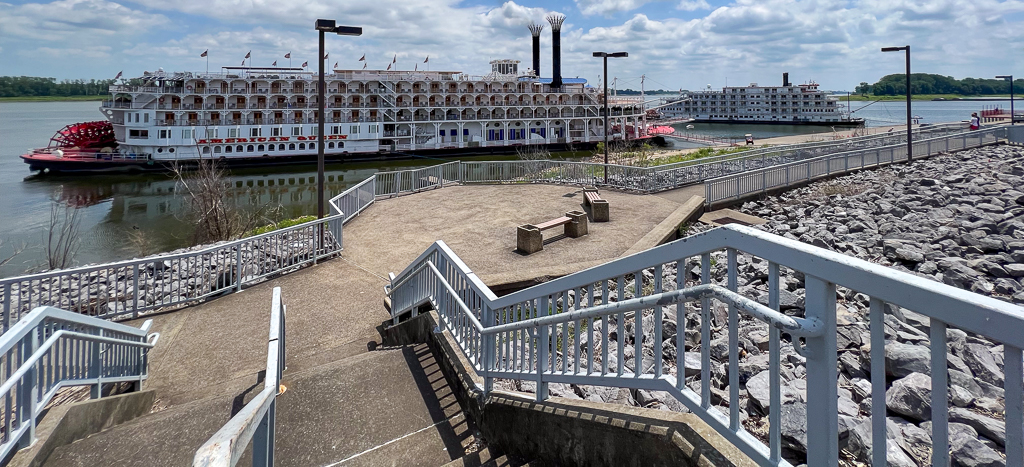 I was wondering how we'd take a selfie with one of the murals, but another Paducah greeter solved the problem for us!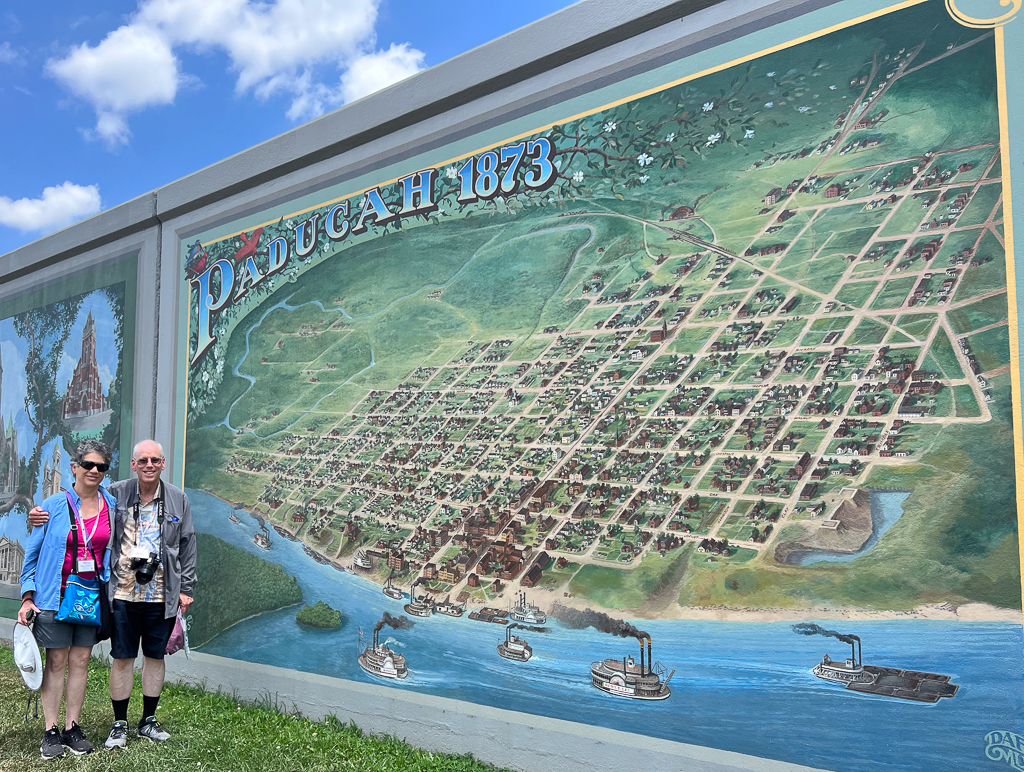 After lunch, we visited the River Discovery Center and wandered around the downtown for a bit before retreating to the air-conditioned ship.