We reached Pittsburgh while we were sleeping and awoke to a view of the Duquesne Incline and the river.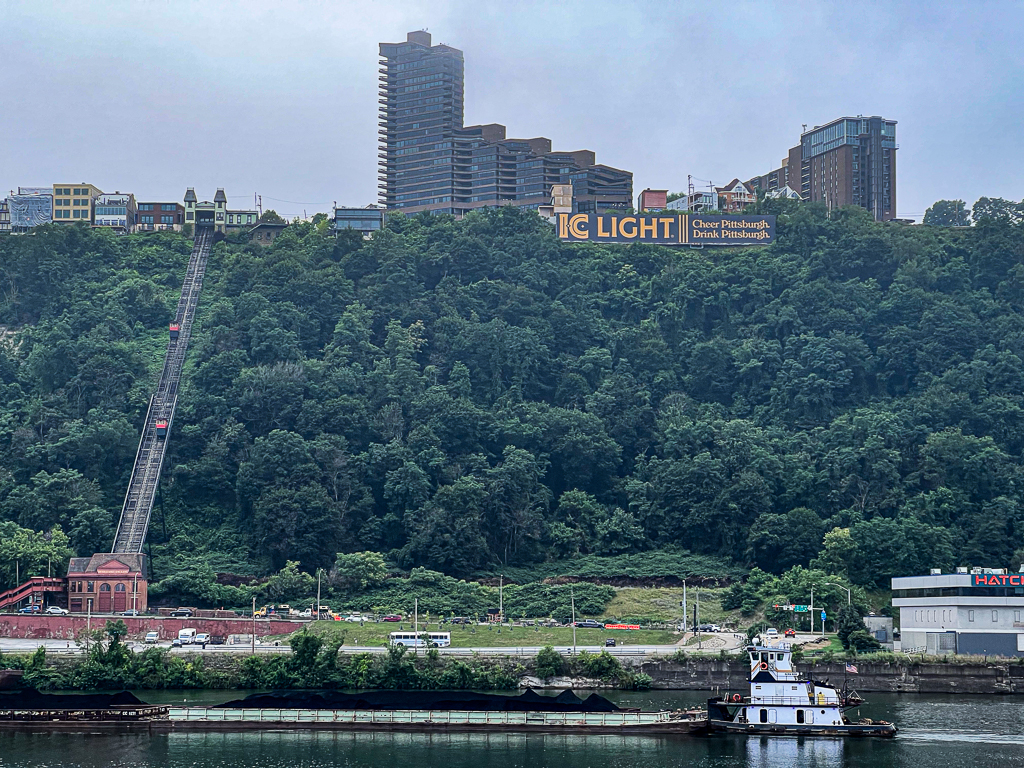 Our morning excursion took us to the Andy Warhol Museum; they'd arranged a guided tour for us which was a great advantage over just exploring independently.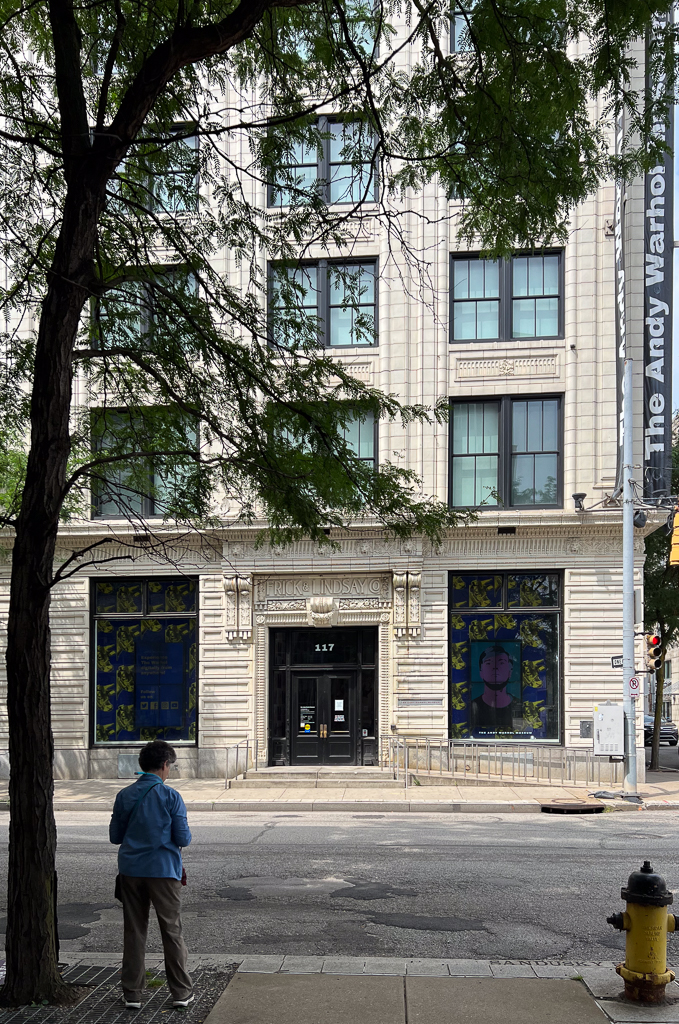 There were many interesting images to enjoy, most of which are easy to find on the web. I hadn't seen Warhol's "Silver Clouds" before, though.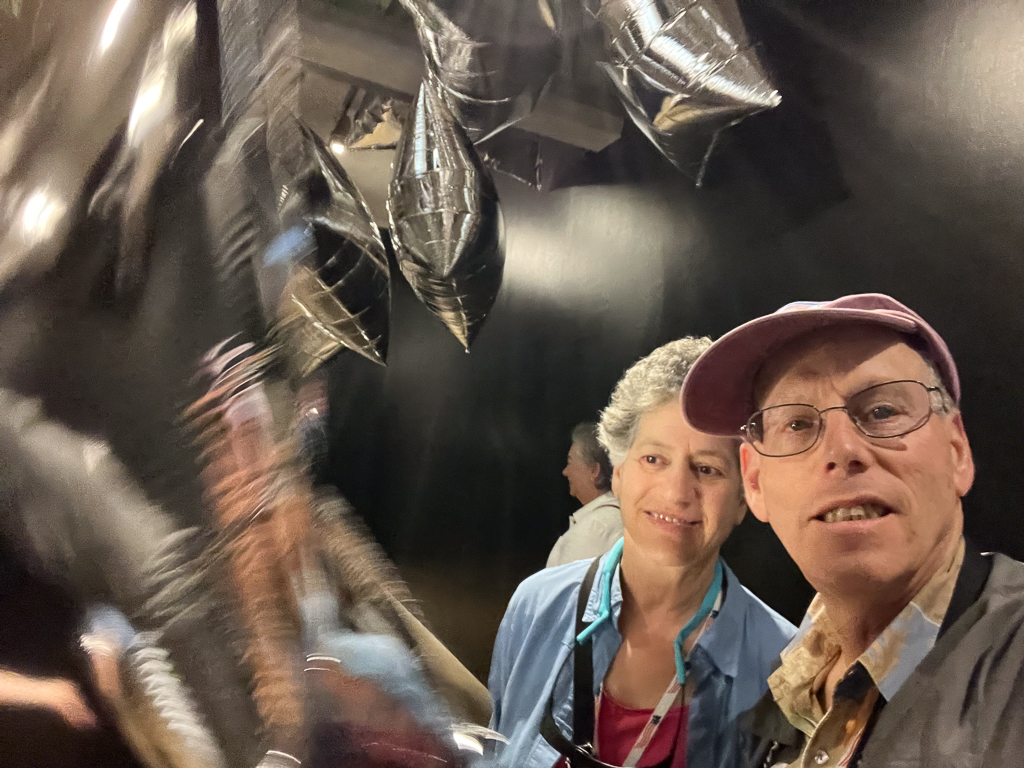 The current special exhibit is devoted to Warhol and the Velvet Underground and Nico. The cover of the album included a banana sticker over a pink banana; Warhol had taken the banana image from this ashtray, distributed to help convince people that Cavendish bananas were as good as the Gros Michel cultivar that was becoming uneconomical to grow due to Panama Disease.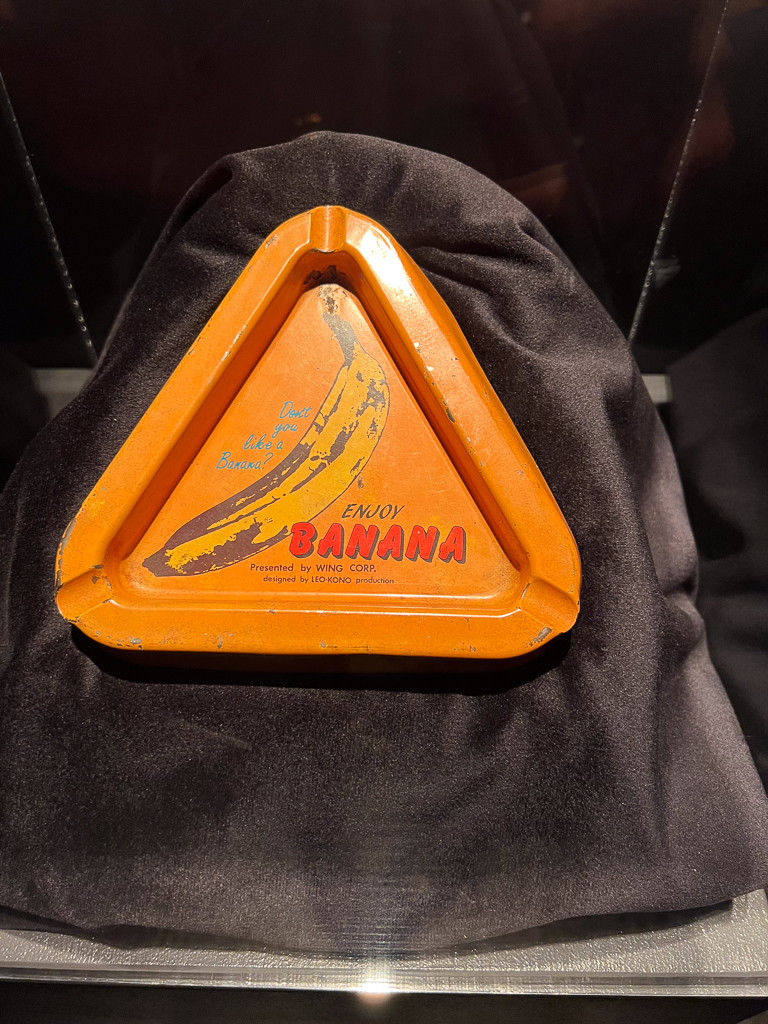 We decided to walk back to the ship (about a mile) and stopped for lunch at the North Shore Tavern across the street from PNC Park (home of the Pirates). It was good, but the service could have been better and faster.
This afternoon, we went on the "Pittsburgh City Experience", a guided bus tour of Pittsburgh. Our first stop was St. Stanislaus Kostka Church in the Strip District, one of the six Shrines of Pittsburgh.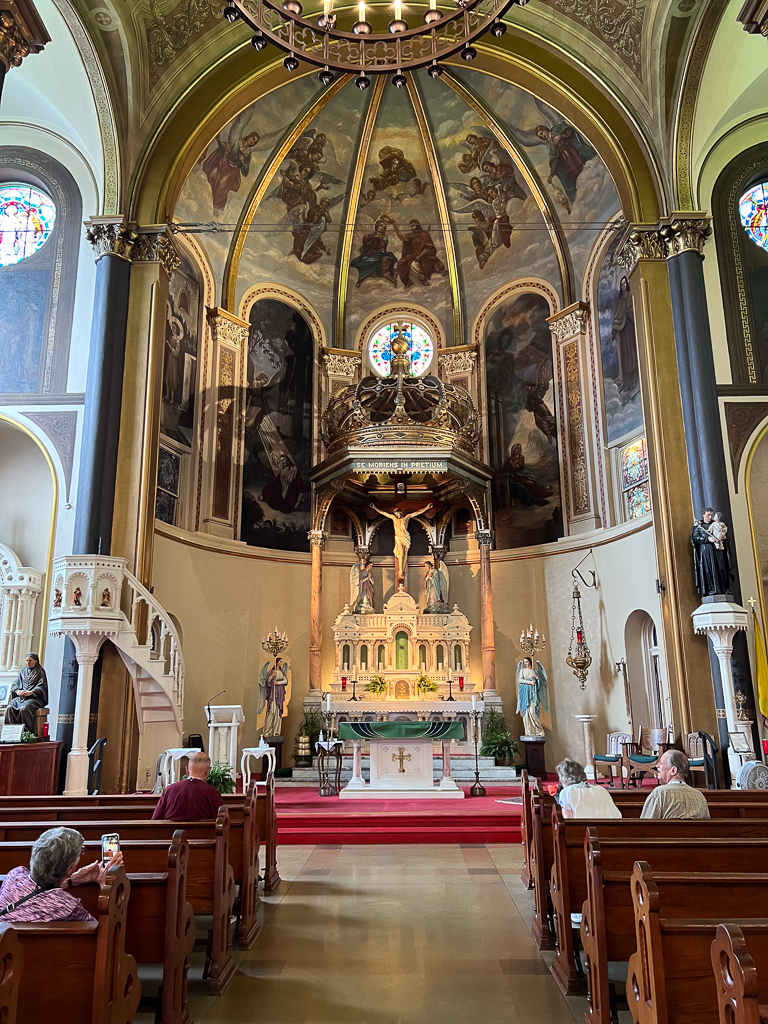 After the visit to the church and a short time to wander around the Strip District, we got back on the bus to drive through a few neighborhoods and the campus of the University of Pittsburgh, where we drove around the Cathedral of Learning and the Heinz Chapel.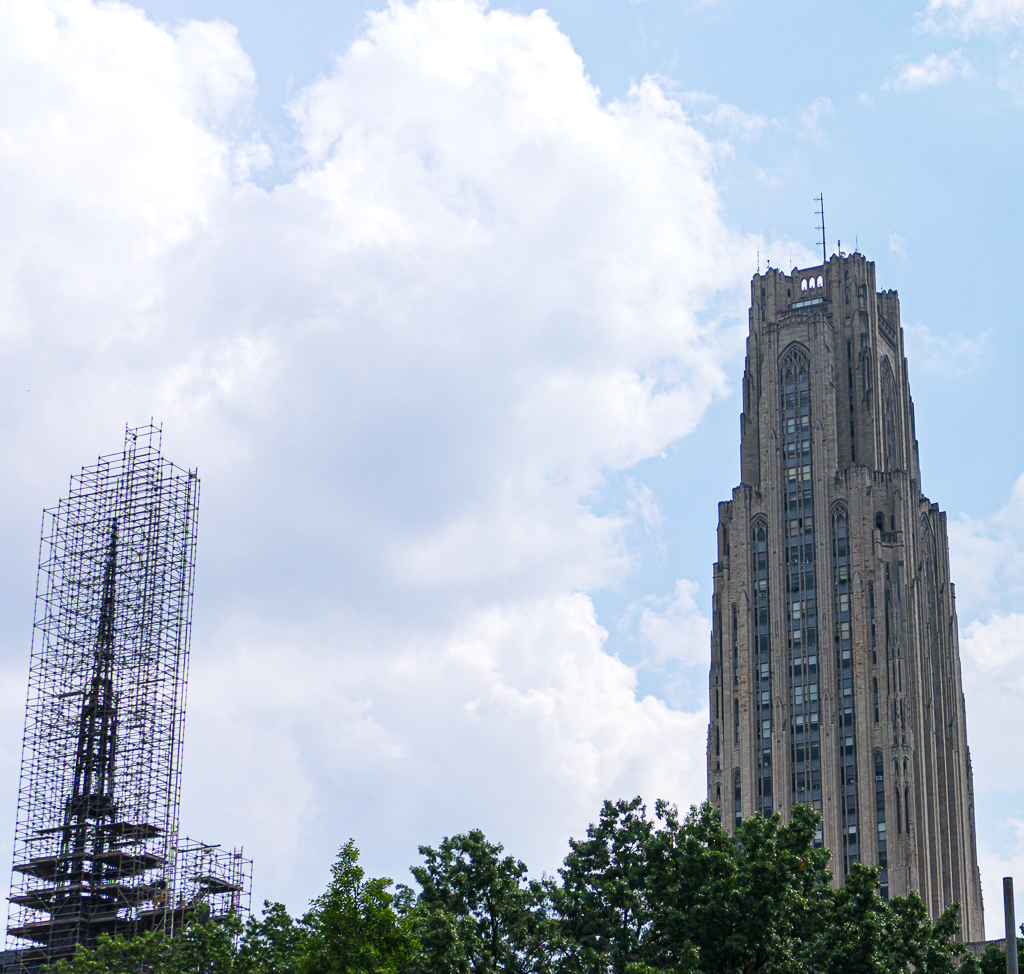 Our next stop was the Duquesne Incline on Mt. Washington. We'd ridden it on our last trip to Pittsburgh in 2018, so we chose to stay at the top station and enjoy the view instead of riding it again.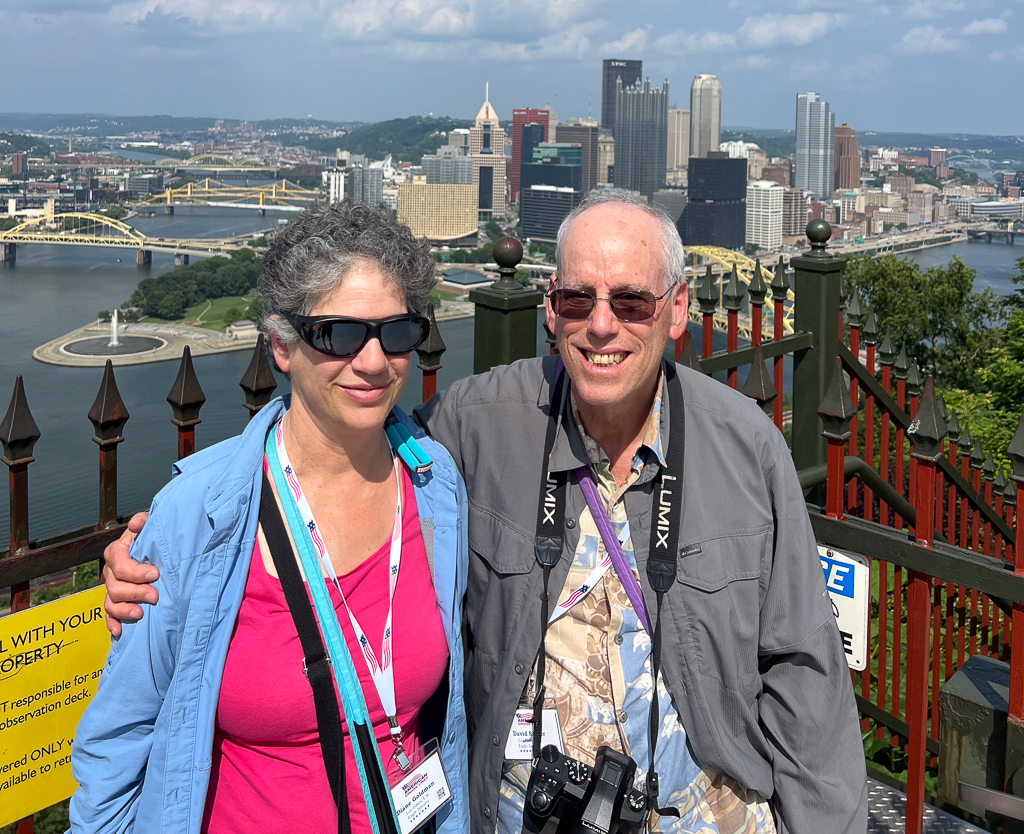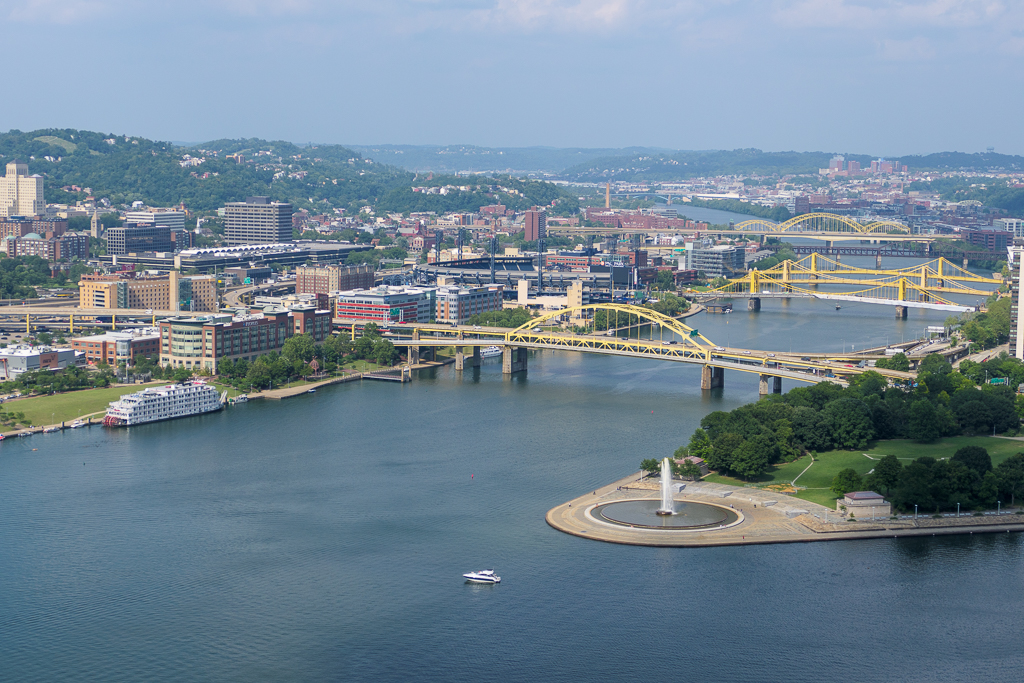 We drove back to the ship; as we got off, our guide pointed out the Tribute to Children statue featuring Mr. Rogers near our ship, so we walked over to take a closer look.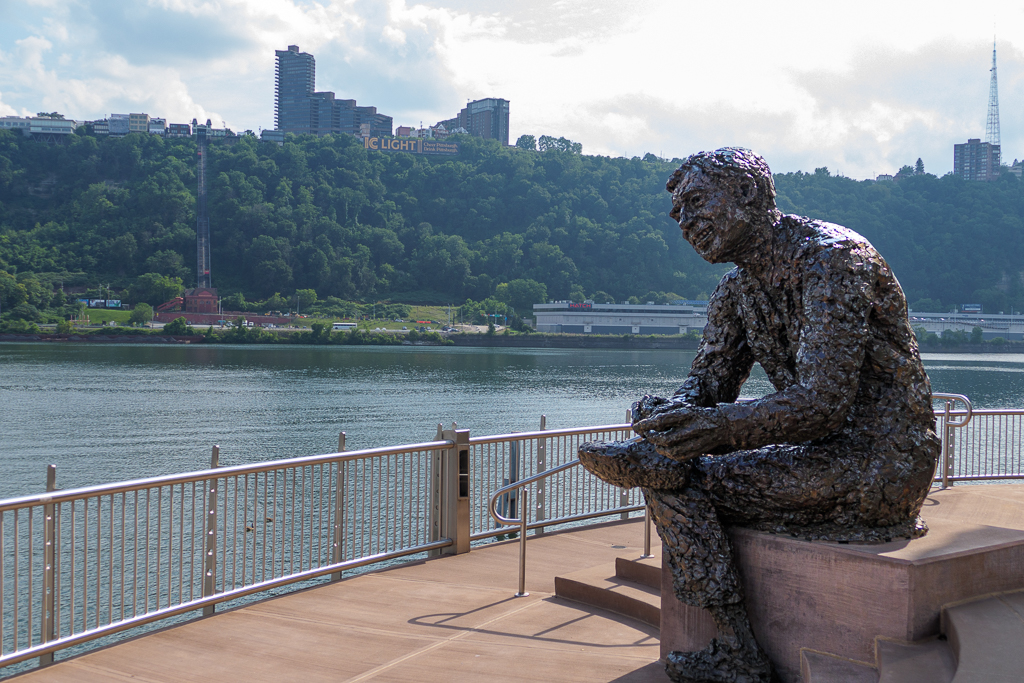 As I type this, there's a big thunderstorm raging outside; my phone keeps vibrating to pass on storm alerts. The latest is a flash flood alert; I guess being on a ship is an advantage when there's flooding in the area!