Our trivia group (XEDITors, then Bingo Slytherin) started playing together at the Britannia Arms nearly a decade ago.
One of our first members was Twon; he was a lot of fun to have in the group and brought a deep and useful knowledge of obscure music along with him, along with good conversation and some interesting hobbies like trying to visit every county in the country. He also brought his girlfriend Leslie along and she quickly became an integral part of the group.
Time passed; the Brit's trivia changed (no more general knowledge), and the group moved to another bar for its general knowledge trivia. Diane and I visited the Brit once in a while, but it wasn't the same.
Twon died earlier this year; Leslie wanted to get us together for a gathering to toast Twon – and the only appropriate place was the Brit. And tonight was the night.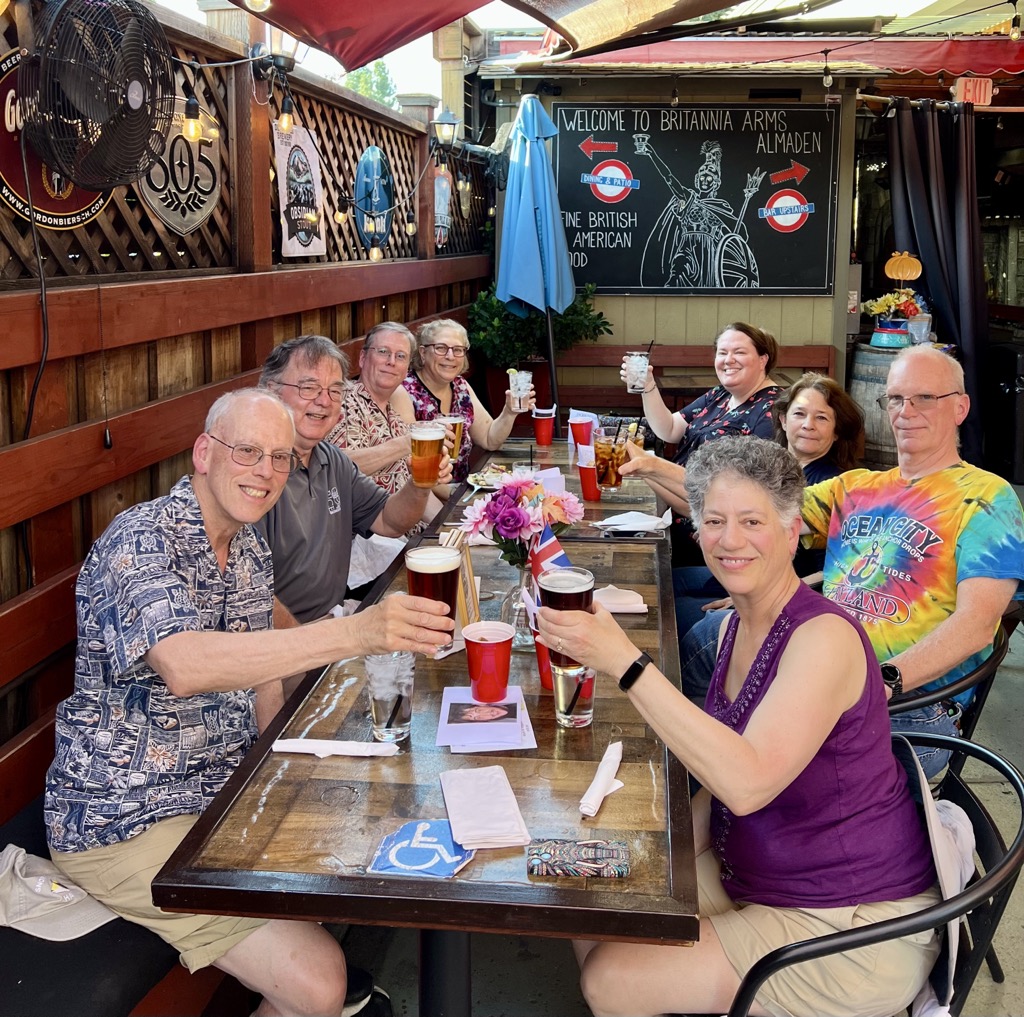 Rest in peace, Twon. Thanks for all the laughs – and the answers!