We started the day with a walk through downtown Palm Springs, beginning with a visit to the McCallum Adobe, the oldest building in town and one of the museums of the Palm Springs Historical Society.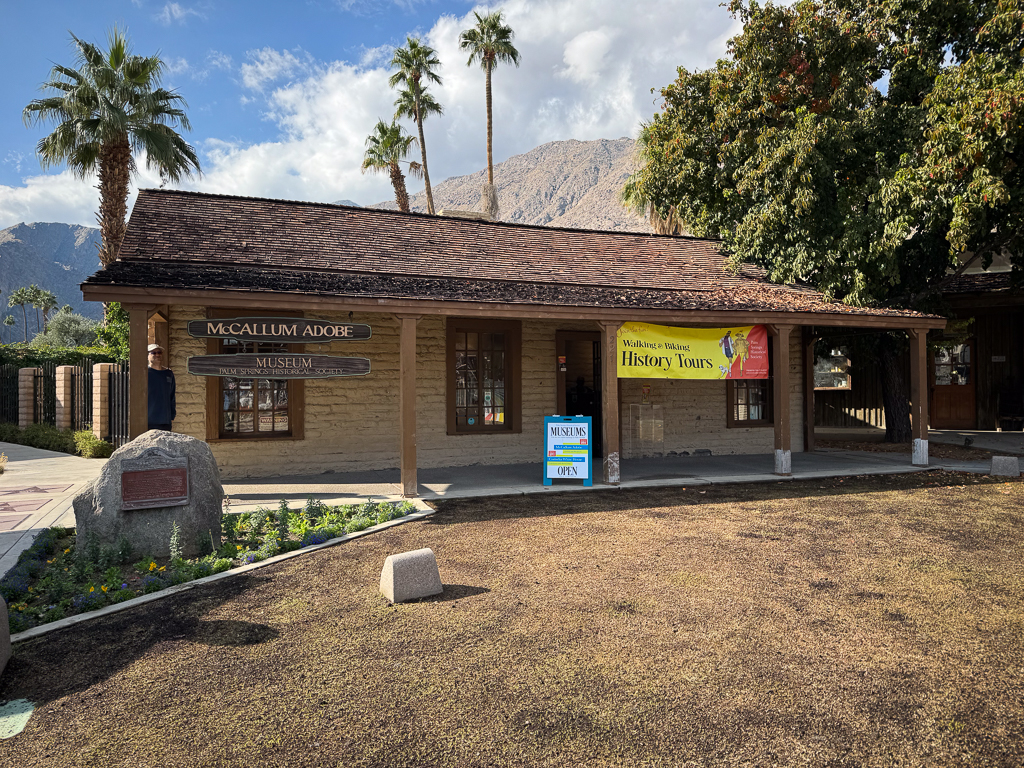 The museum hosts several permanent exhibits about the history of Palm Springs, including the long-running land ownership disputes between the Agua Caliente Band of Cahuilla Indians and the settlers, finally resolved in 1977 by a Supreme Court decision giving the Indians the right to control land use on their lands (lots of details in this article). I was especially interested in the temporary exhibition about Raymond Loewy and his designs.
We also visited the Cornelia White House, the second oldest building in town (also run by the Historical Society). And we spent a few minutes admiring the flowers and birds in the rest of the Village Green.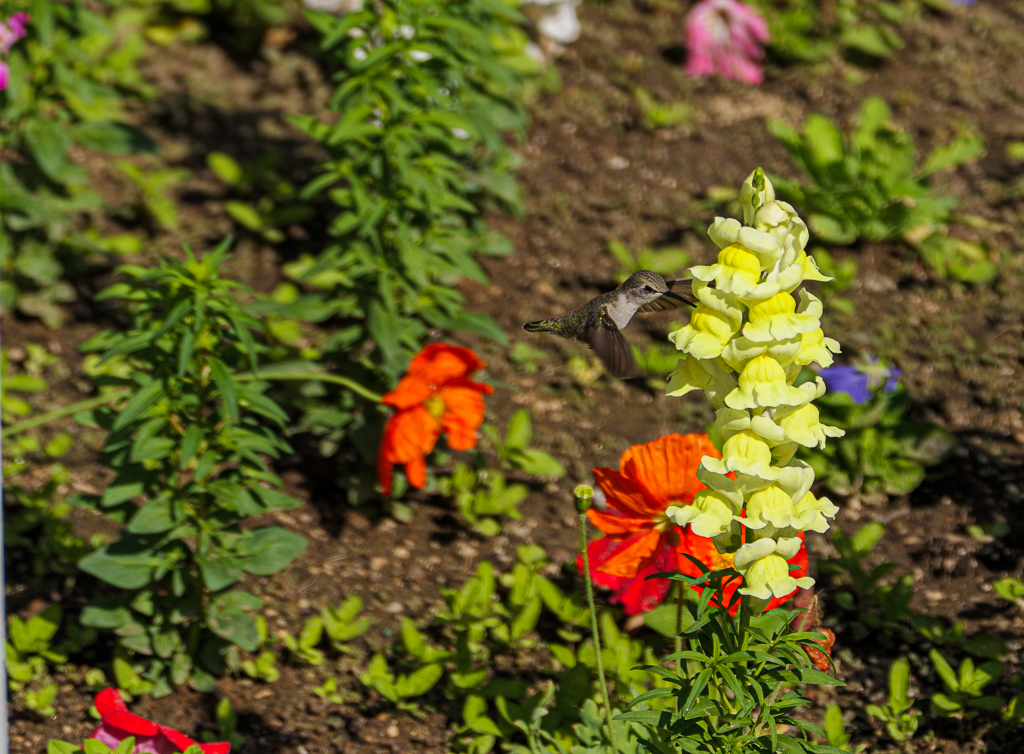 We continued our walk towards the Palm Springs Art Museum; the block in front of the museum is home to public art, like this "Fault Line Meditation" and, of course, "Forever Marilyn".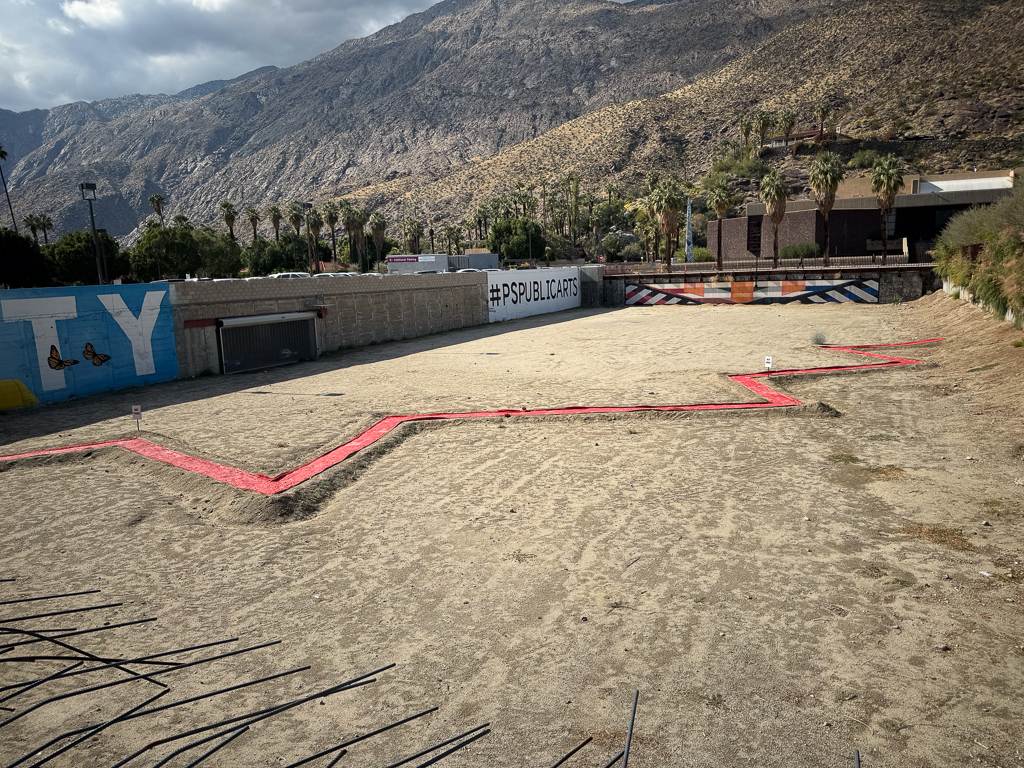 We didn't spend long in the Art Museum, though, because we had a date for a house tour at Sunnylands, the former home of Ambassadors Walter and Lee Annenberg. Diane and I had been to the visitor center and gardens at Sunnylands on a previous visit, but this was the first time we were able to get tour tickets and we didn't want to be late.
The house is about a five-minute ride from the visitor center; there's a half-scale replica of a fountain depicting Mexican history (the original is at the Museo Nacional de Antropología in Mexico City) just outside the house.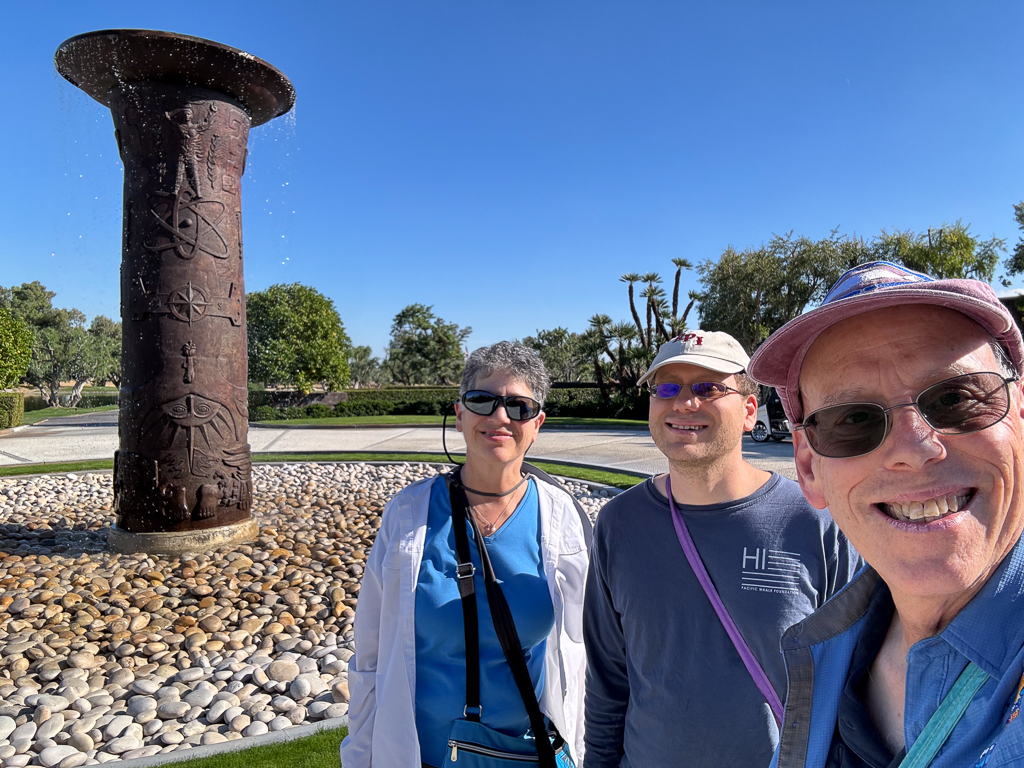 The house itself is stunning, but we weren't allowed to take photos inside for "security reasons" (the property is used for high-level retreats with Highly Placed Persons). We got to see the 6,000 square foot atrium (the Annenbergs threw parties there), the bedrooms, the kitchen, and some of the guest suites.
We did get to take photos outside the house; the grounds, too, are amazing.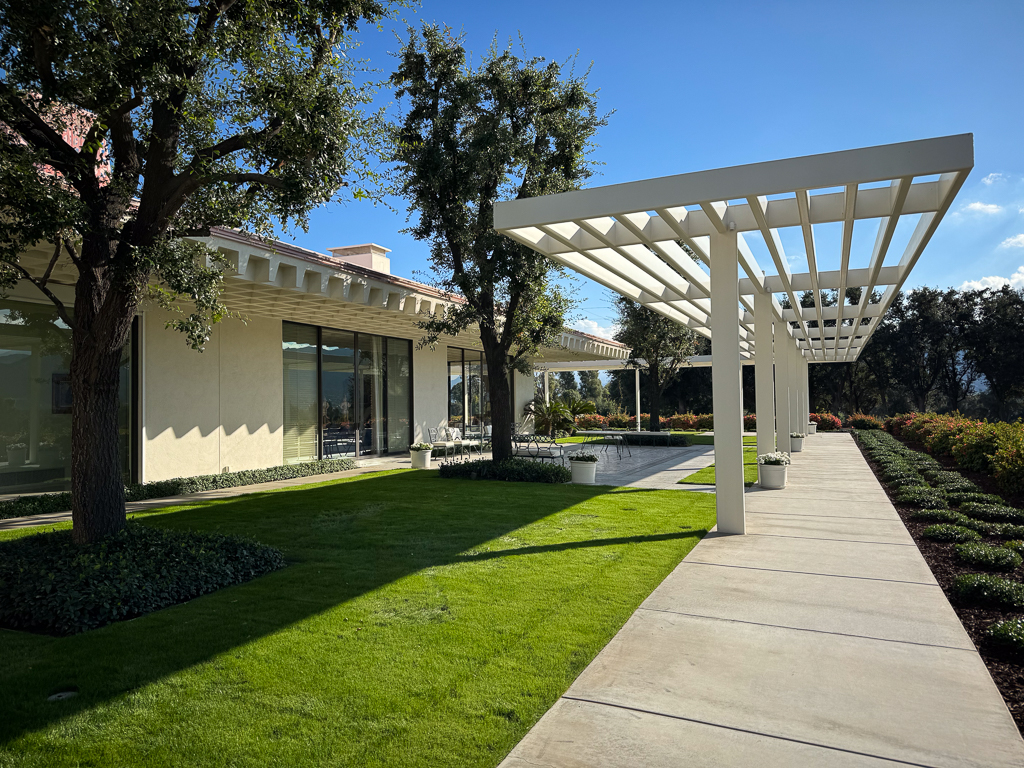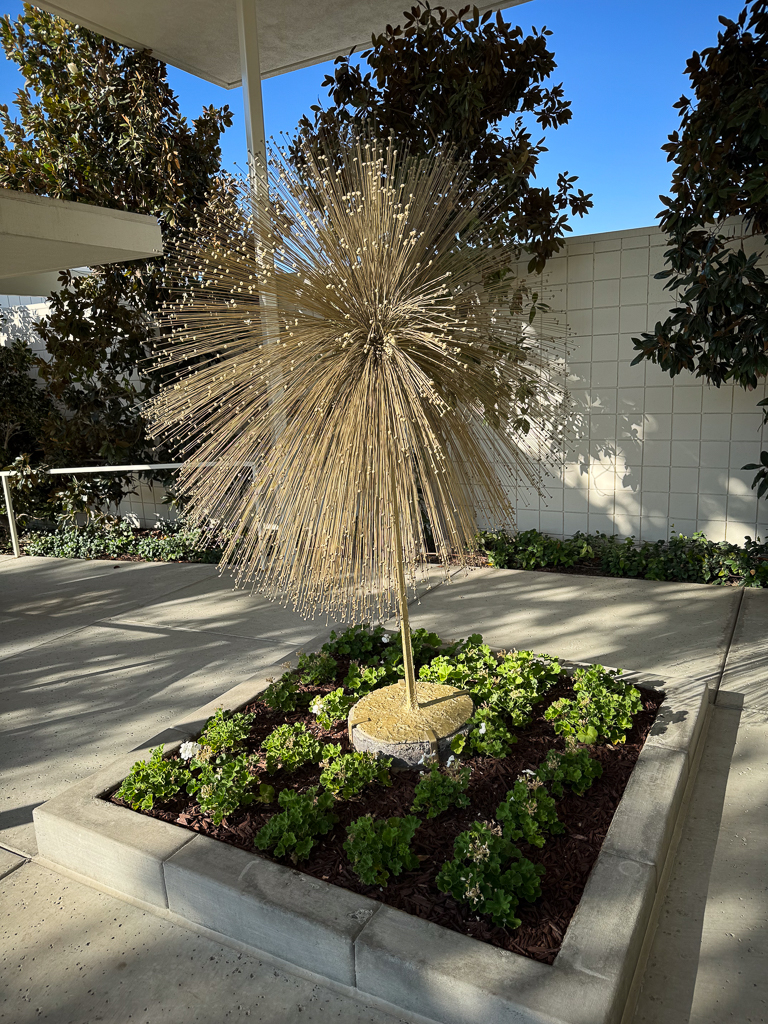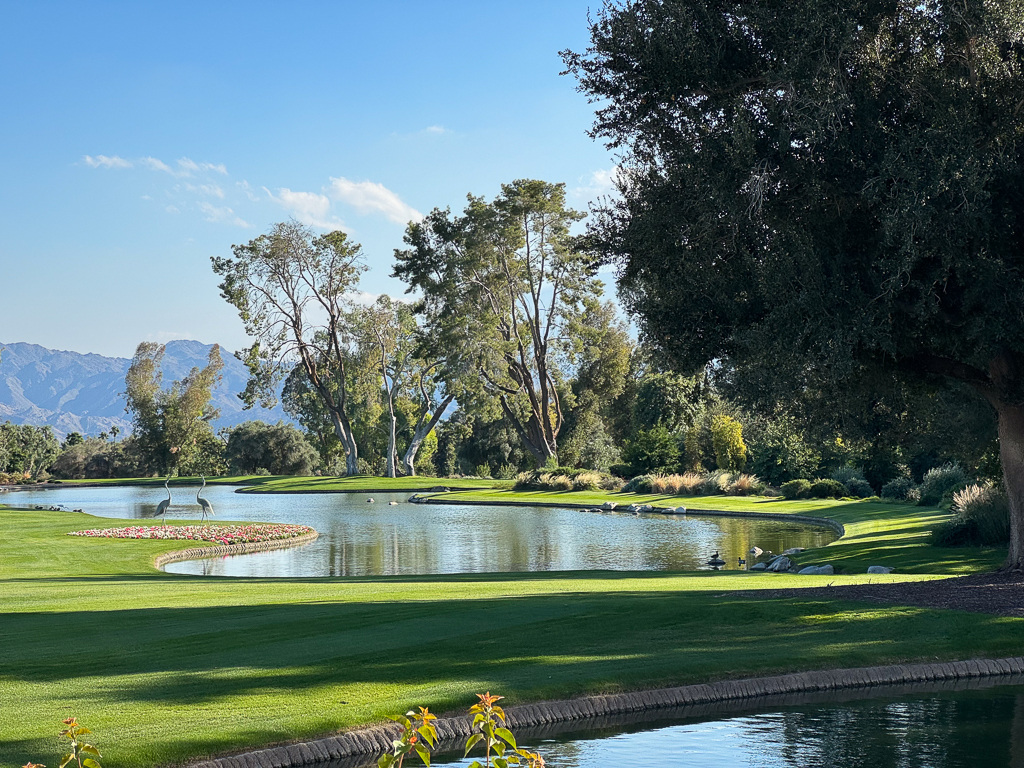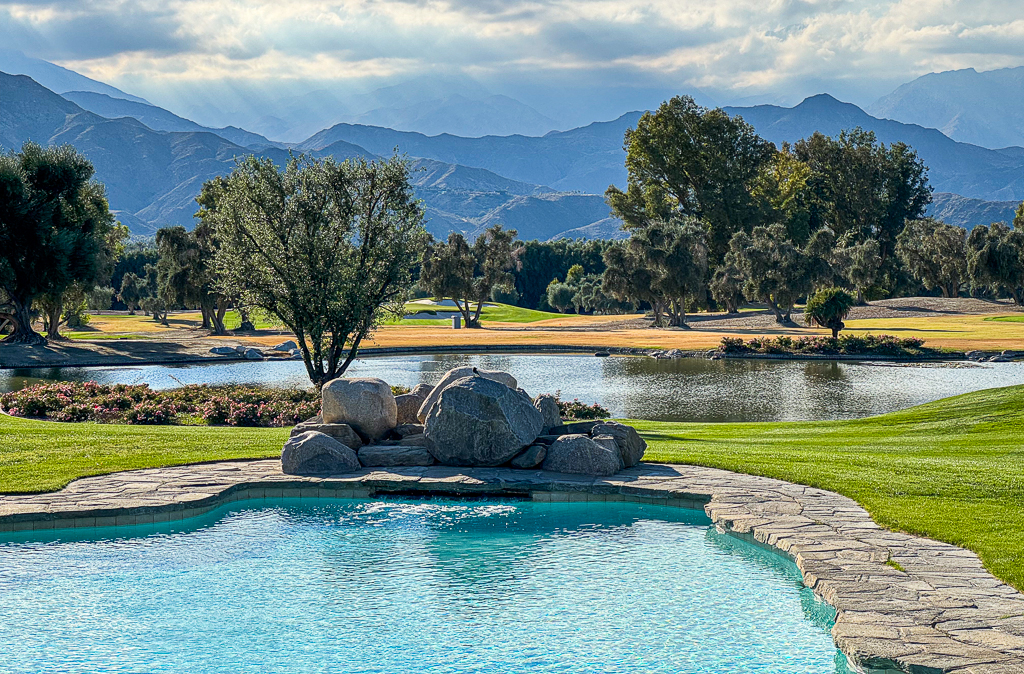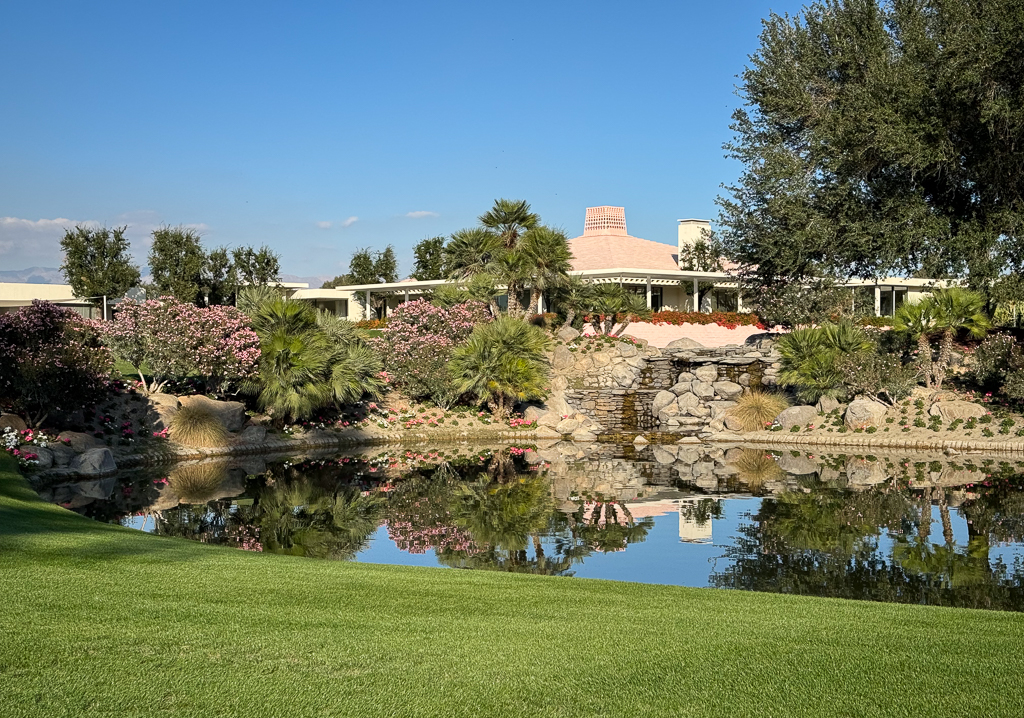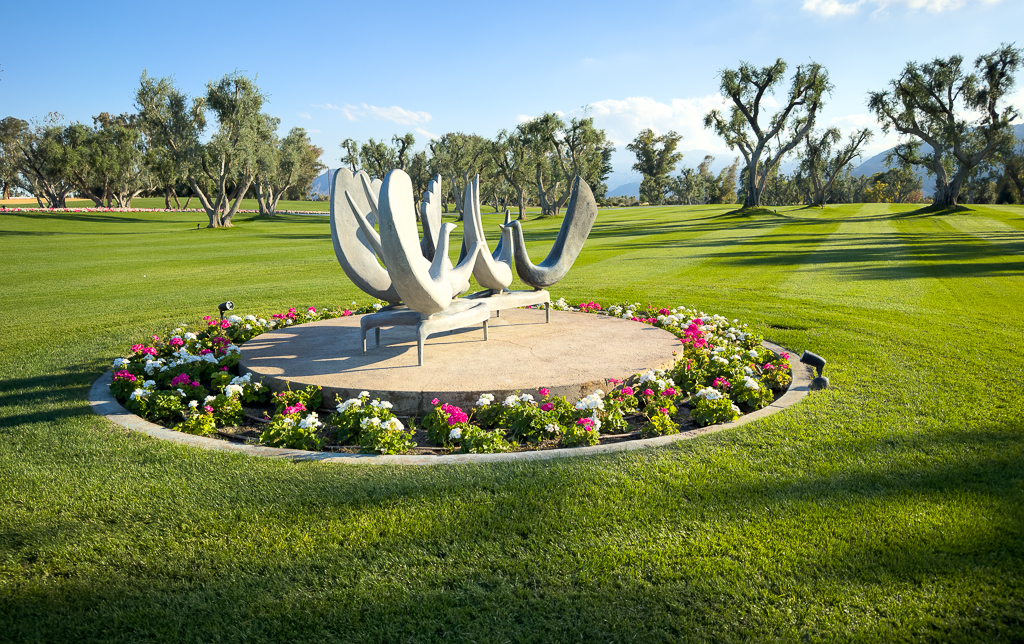 After the tour, we went back to the visitor center and walked through its gardens, catching the cacti in late afternoon light.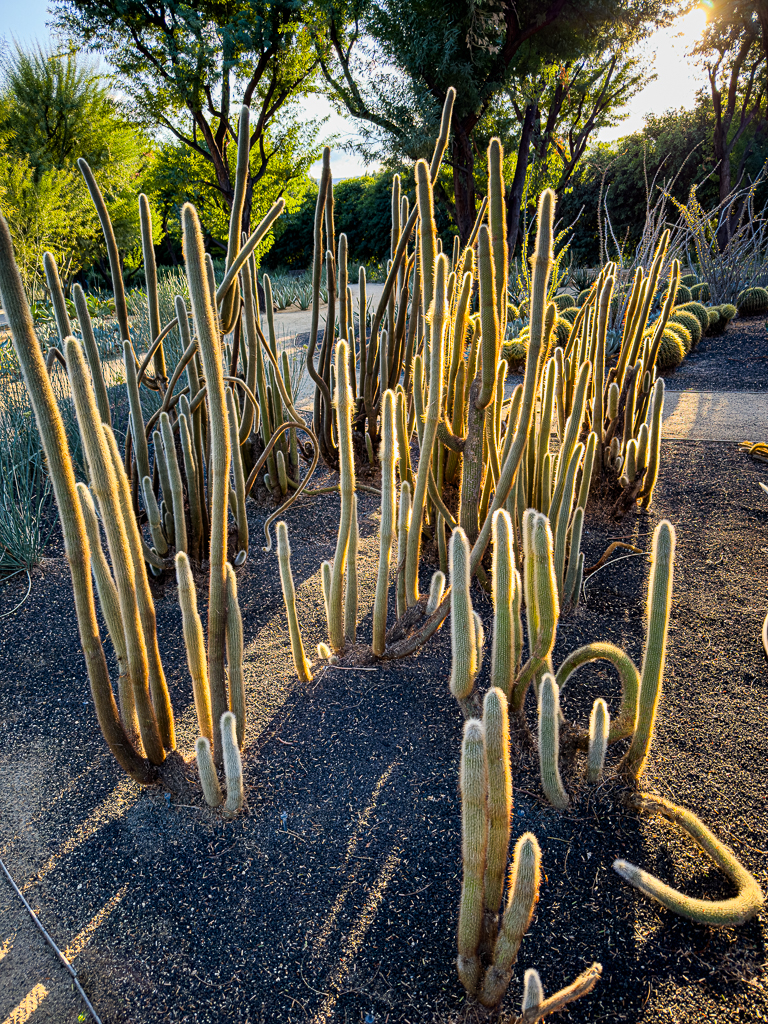 And that was our day…except for dinner at Sherman's Deli in Palm Desert. And packing to return home.