Our room at the Grand Hyatt at SFO was comfortable, but it had a surprise waiting for us that we didn't discover until the middle of the night – if you got up, the room thoughtfully turned on some lights under the bed. On both sides of the bed. And the only way to stop it from happening required a visit from Engineering. If we stay there again, I'll know to make a request to have them turn off the sensor before we go to bed.
Other than that, our stay was uneventful, and we enjoyed the continental breakfast in the hotel restaurant. We had to kill a little time before we could pick up our rental car, so we took the AirTrain back to the terminal and enjoyed the French Wallpaper exhibit in the International Terminal lobby.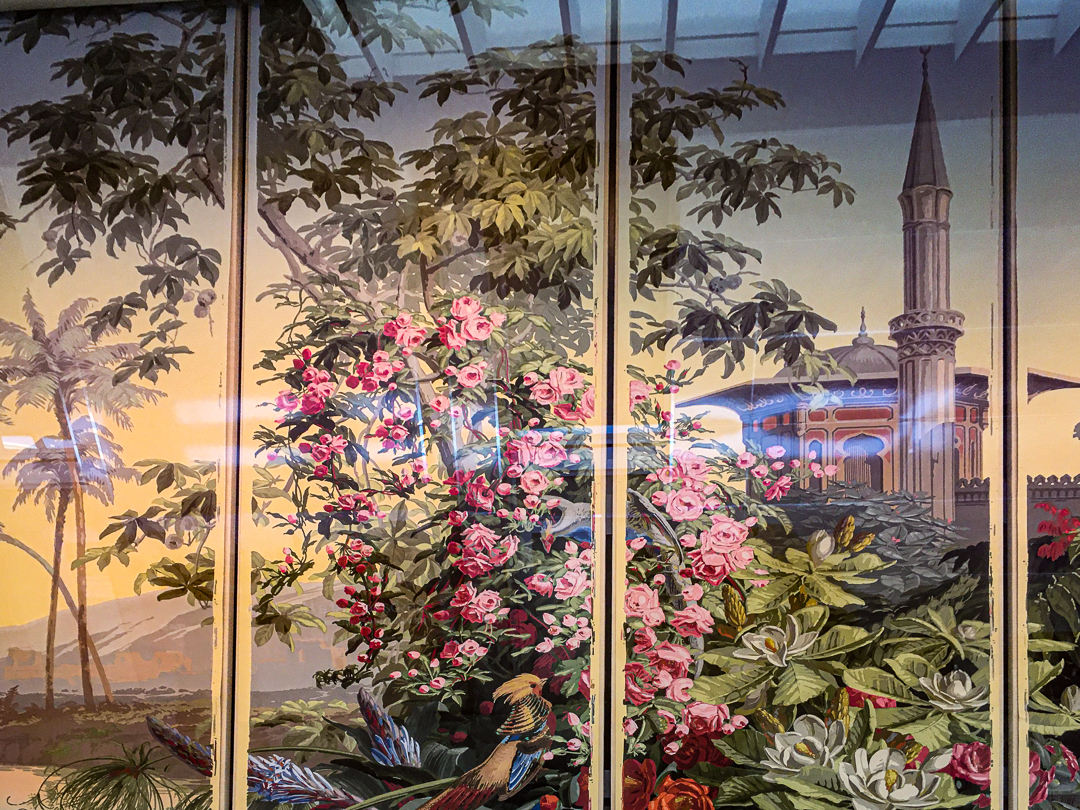 After that, we packed, took the AirTrain to Hertz, picked up a car, and drove home!
I took advantage of having turned the water heater to "vacation" mode and flushed it for the first time in a long time; then we walked to Whole Foods to pick up salmon to make on the Traegar – yes, we had to do our own cooking again!
It's good to be home.