Tonight, we had dinner at the DaimlerChrysler (pronounced "Mercedes-Benz") museum in Stuttgart. Before dinner, a friend and I took a self-guided tour (they offered audio wands, but that would have been more regimentation than we were in the mood for) and a number of pictures.
Here's the first car that Benz created. They actually started the motor for us — it was loud.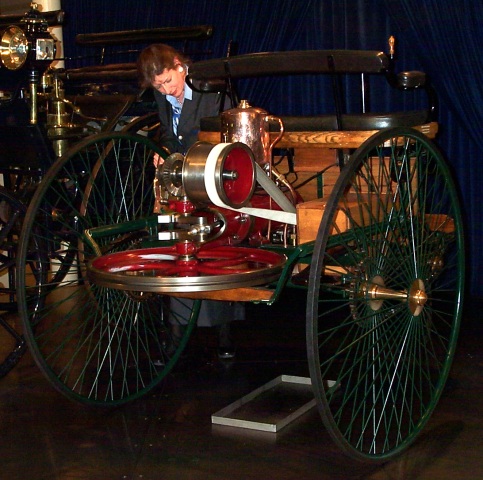 I liked their 1895 Benz Victoria: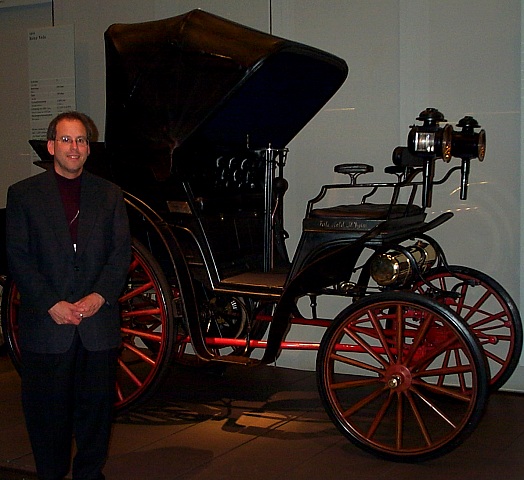 Mercedes doesn't just make motorcars; they make fire engines, too: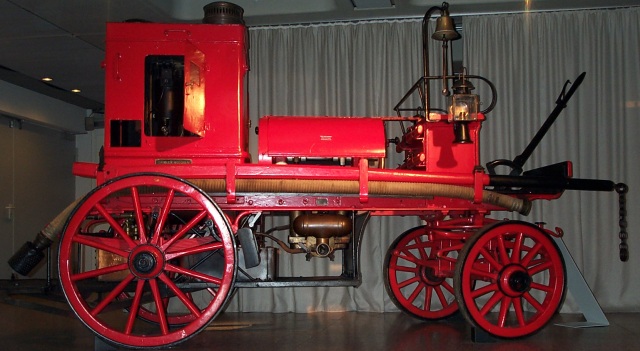 With so many cars in the museum, they have a hard time keeping up on maintenance. Note the flat tire on this car: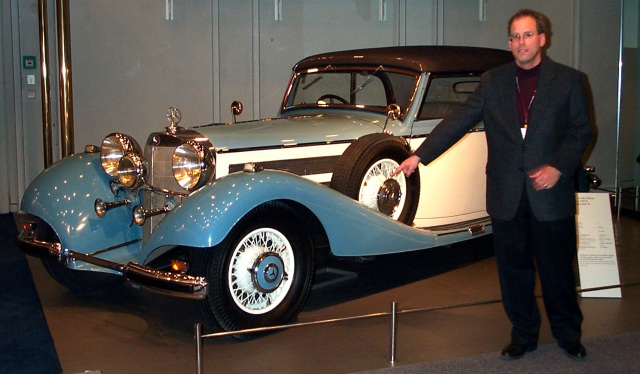 Some cars don't need maintenance, though; they get divine intervention. Here's Pope Paul VI's Popemobile: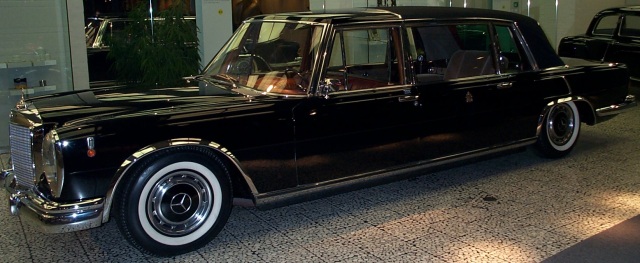 Some designs just don't seem to work, even though they're awfully attractive looking: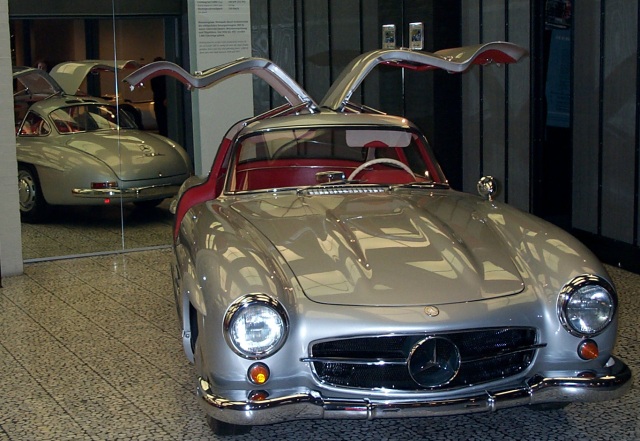 Tomorrow, it's back to the all-day grind.