I'm in Beijing for a meeting of the Technology Council of the IBM Academy of Technology. I had an uneventful, if occasionally very bumpy, flight from SFO-PEK; though I kept my windows closed for most of the flight, I did get a couple of pictures en route. While over Siberia, I got a shot of what seems to be a frozen river: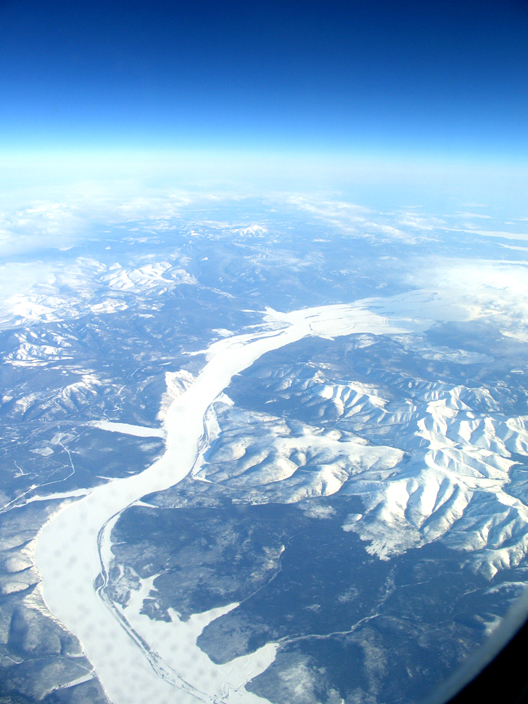 After that, things got boring again outside the window until we were roughly here: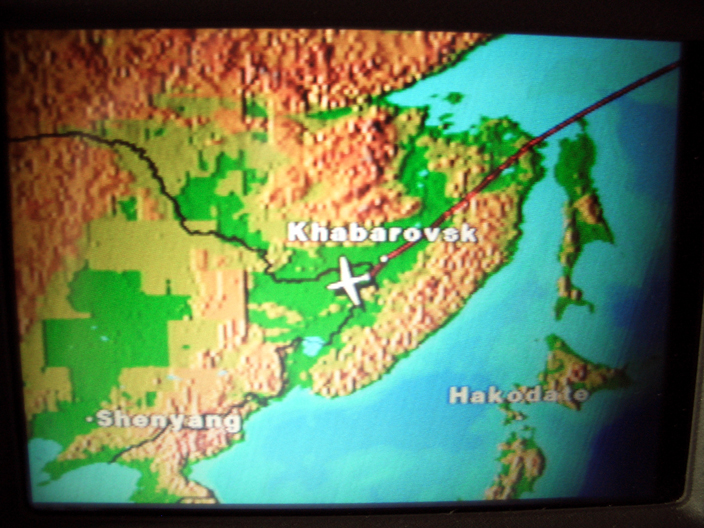 when I looked out the window and saw something I couldn't identify: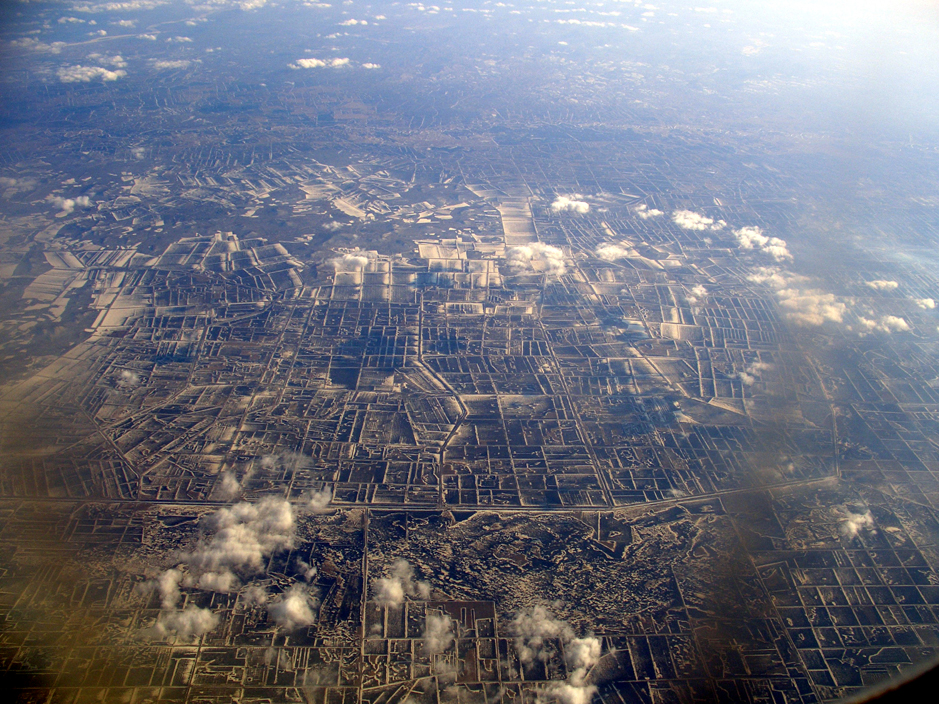 Since we were at about 38,000 feet, the picture covers many square miles — I guess it's something agricultural, but I have no idea what.
Getting through Immigration and Customs at Beijing Airport took all of 60 seconds. In contrast, I spent an hour in line last year at Narita.
Beijing Airport is also a pretty welcoming place — this was the first thing I saw after leaving customs: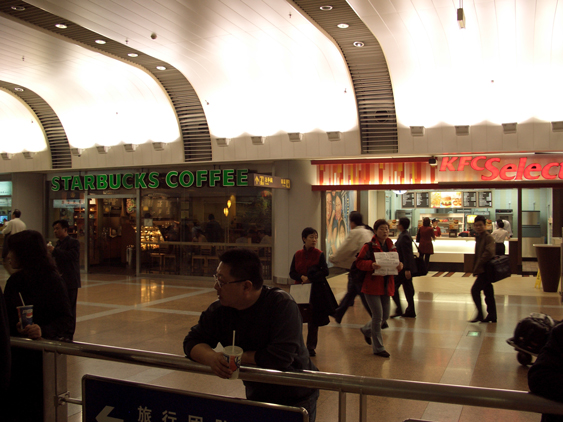 though I decided not to indulge.
The trip from the airport to the hotel (Shangri-La Beijing) was easy (the hotel limo helped, I'm sure), and check-in was instantaneous — I was met as soon as I entered the hotel by someone who greeted me by name and took me to my room. I did have to sign the registration slip, but not until I was in the room. I could get used to this….
I arrived on Sunday; the hotel had a special Easter brunch. I wonder what Chairman Mao would have thought.