Wednesday started, as usual, with breakfast in Cafe Cha here at the
Shangri-La. They have an enormous breakfast selection (Western, Chinese, and Japanese options), and I'm doing my best to work through it all while I'm here.
After breakfast, we took the bus out to IBM, where we spent all day locked in a hot conference room talking Academy business. Near the end of the day, I managed to escape for a 30-minute walk, but that was it for excitement.
But after the meeting ended for the day, we set out for the Heaven and Earth Theatre to see the China National Acrobatic Troupe in Reverie. The show started dramatically, with two acrobats being lifted in a ball: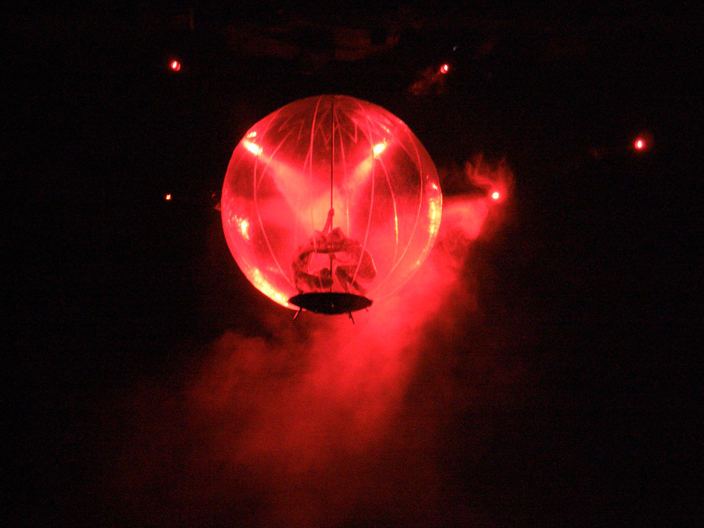 and then continued with two young female acrobats twisting themselves in knots: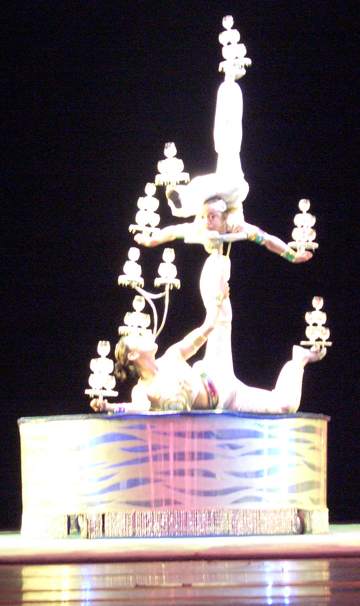 After that, I gave up trying to take pictures and just marvelled. I bought a DVD to bring home; it won't be the same, but it'll still be worth watching.
After the show, we walked to the East Gate shopping center for dinner (in a Western-style restaurant, which was something of a surprise), and then back to the hotel, where I collapsed. It had been a long day.