I'm looking forward to playing tourist over the weekend. Today, though, was work again — the first day of the IBM Academy TC meeting. Since there were 20 of us making the trip from the hotel, they arranged a bus for us, and unsurprisingly, the bus took a different route than either taxi yesterday. En route, we passed what I hope is a museum rather than an operational facility: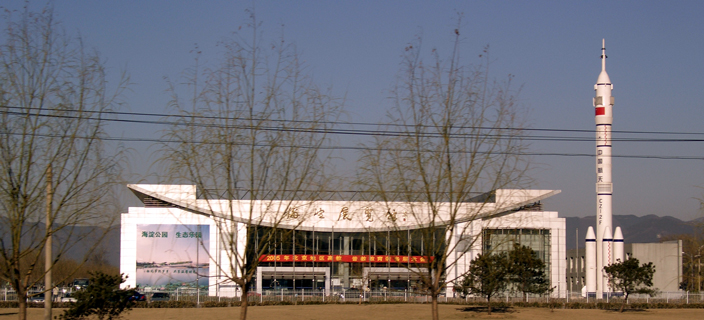 China may have been a Communist country a few years ago, but those days are long past: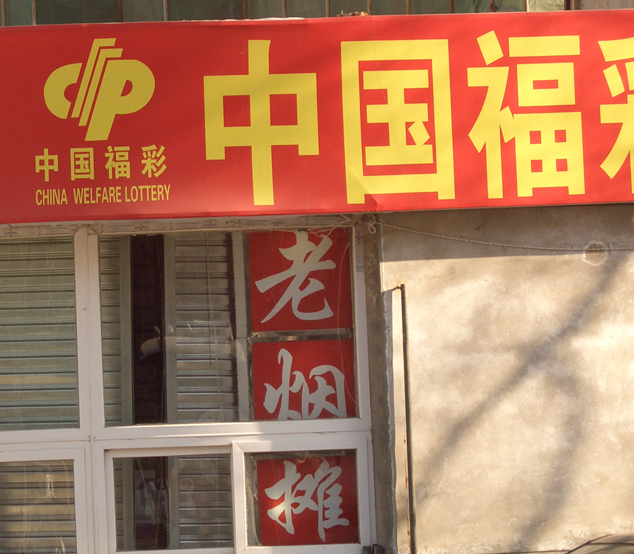 "From each according to his abilities, to each according to his luck?"
Eventually, we arrived at the IBM China Software Development Lab,
which is a few minutes away from the China Research Lab. The two groups are planning to co-locate in a new facility in another few months; in the meantime, CSDL occupies a floor of the conventional building in this photo: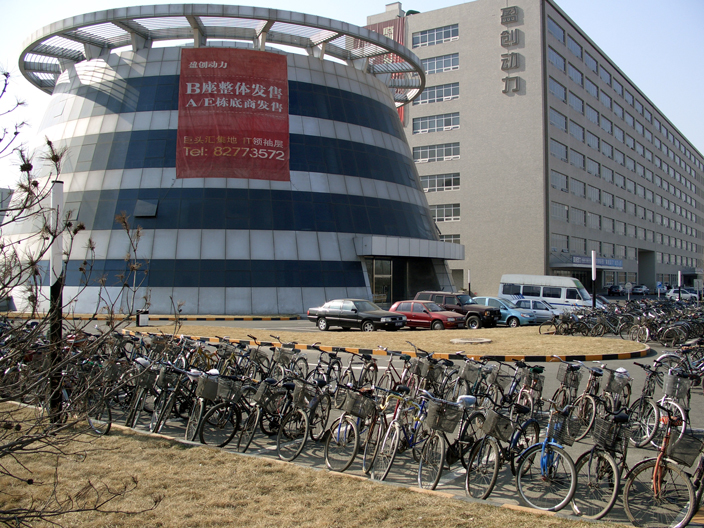 I don't know if there is a car park nearby, but the bike lot sure is popular. And the elevator makes me feel safe: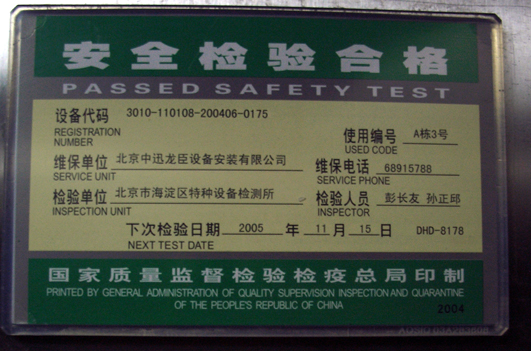 We've been inside all day, but when we got to our afternoon break, I went outside for a breath of fresh air, only to discover that today is less pleasant than yesterday was. And when I returned to the meeting, I found that I have Gobi all over my shoes: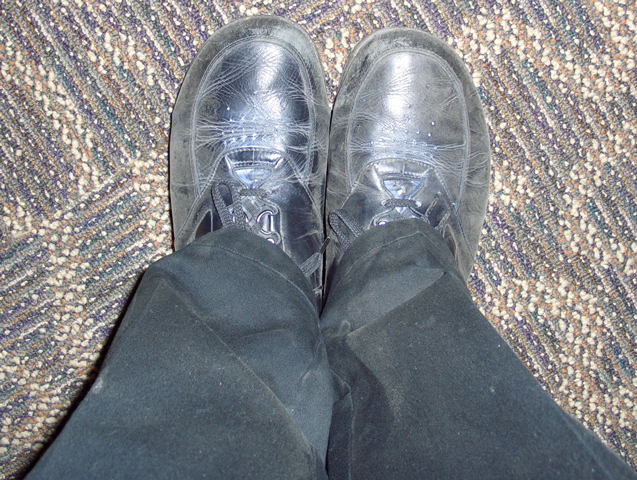 so I guess I'll try out the shoe shine service at the hotel tonight.
But first, we have dinner scheduled at the Beijing Da Dong Roast Duck Restaurant. I'm looking forward to it — lunch was sandwiches from Subway (no better and no worse than it would have been in California).
Dinner was worth waiting for (even worth the hour-plus drive to get there!) — besides the duck, we had at least ten appetizer courses (mostly vegetarian, but also chicken, beef, and fish as well) plus fruit for dessert and, of course, duck soup. I would go back any time — though I must admit that dinner was something of a splurge tonight. There were about 30 people at dinner, and the bill came to just over RMB 4000 (about $500 US, or $16/person, including drinks). In contrast, dinner last night cost about $4/person, again including drinks. And for the dishes in common (fish and chicken), the cheap restaurant was better — I may go back there later in my stay.