We talked with our son in Boston this morning; things are going well for him.
We made improvised masks for our walk this morning. Diane made hers from a neck gator she bought from the ship's gift shop on our Galapagos trip two years ago, following the example of the boatmen driving the Zodiacs. It looks good on her!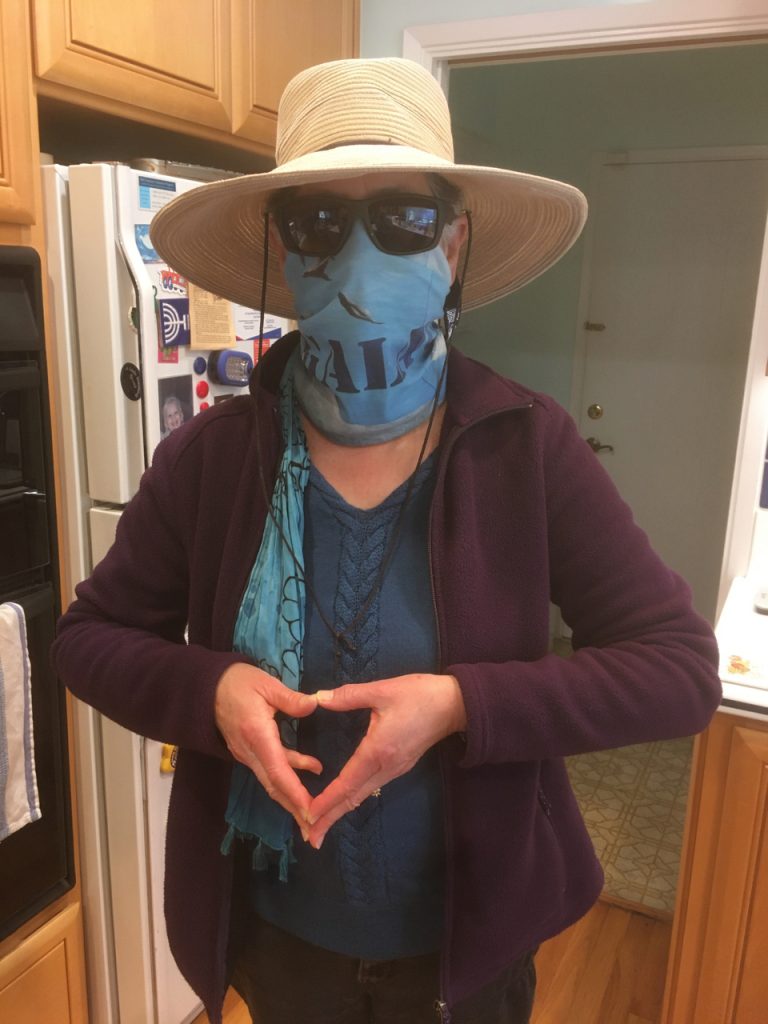 I sacrificed an old Comedy Sportz Rec League T-shirt (the shirt had the old branding, so it's no longer kosher) to make my mask following the "no-sew" examples I found online. I think I need to work on it some more.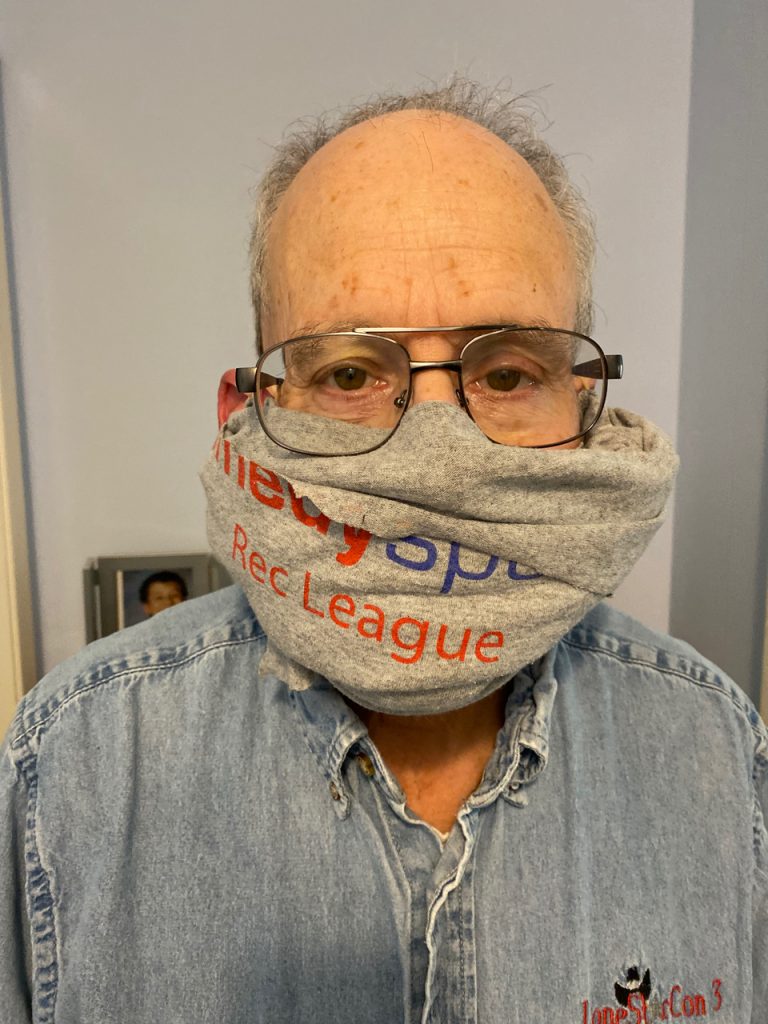 Both masks worked – at least we were able to breathe through them. We didn't go into any buildings, so they didn't add any real safety, either for us or others.
I tried to order fesenjan for lunch from Negeen Persian Restaurant, but they weren't offering it today, so we cancelled the order and had leftover chicken instead.
We skipped the masks for our afternoon walk, since we didn't plan to go in anywhere – it was a little more comfortable, but I have to admit that my face felt naked! Some of our neighbors are interpreting "social distancing" differently than we are – there were quite a few families out on the street, staying apart from one another but definitely interacting – and there was a food truck! In normal times, I might have wanted to check out the truck (Brooklyn Pizza), but today, I was happy to be on the other side of the street.
Road Scholar officially "suspended" our June program at Oregon Shakespeare Festival; I had to call them to accept their offer to transfer our deposit to a program to be named later (with luck, it'll be the same program next year – we like their OSF class).
We finished the day by making tuna for Shabbat dinner, watching the special Shir Shabbat Friday night broadcast, Whose Line is it Anyway, and Young Sheldon. No news, please – it's Shabbat!