For the past few years, we've been going to friends for Seder (if we've been at home). They invite about a dozen people over; there's good food, good wine, and a 14-page Haggadah with some interesting songs.
Tonight was no exception – except, of course, everyone had to go to their house over Zoom. More wine may have been involved than usual (we decided it was a great opportunity to drink the bottle of Wente Nth Degree Pinot Noir we'd picked up a few years ago), and the singing was less synchronized than it might otherwise have been – but a good time was had by all, and the Passover story was told yet again.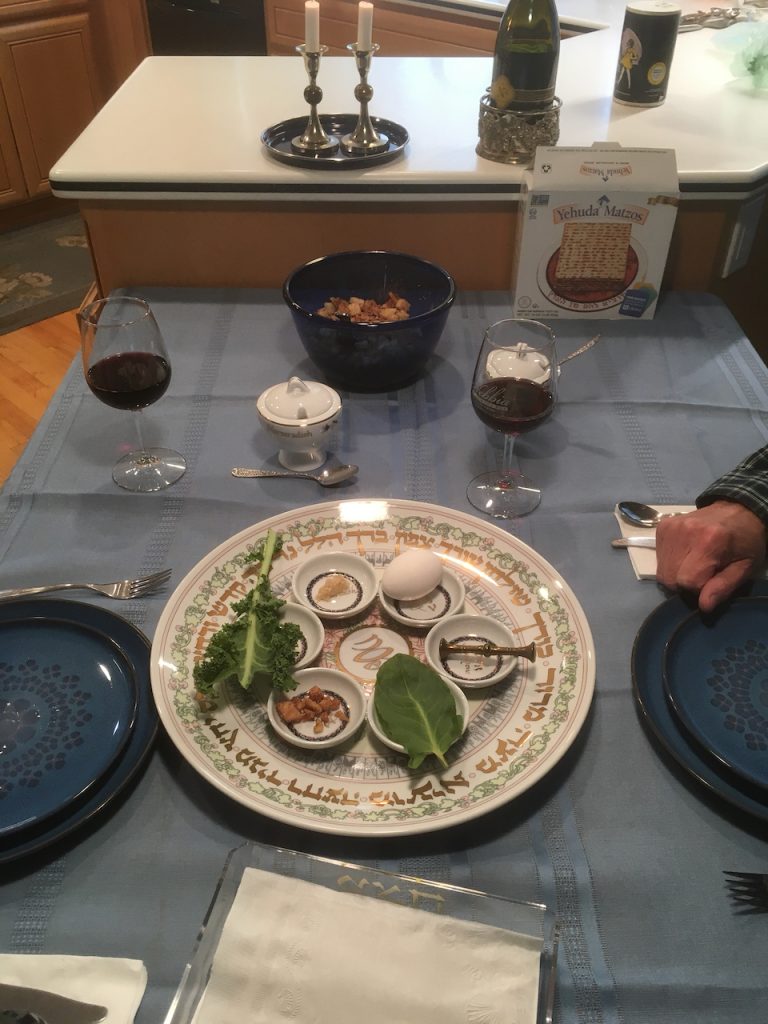 Before the Seder, I finished the first draft of our taxes, so it was a day of liberation in more than one way!