It's wine season again; today, we drove up to Burrell School Winery to pick up the summer shipment. We usually go up on the Friday before the pick-up party to avoid the crowds; that might not have been necessary this time, but we did it anyway. Even though they always say the wines are ready to drink (and they are), I always put them away for a year or more (unless we run out, of course!). This shipment included their Merlot, which we always enjoy – the notes claim it'll be good through 2037 (not a typo). I don't plan to wait that long.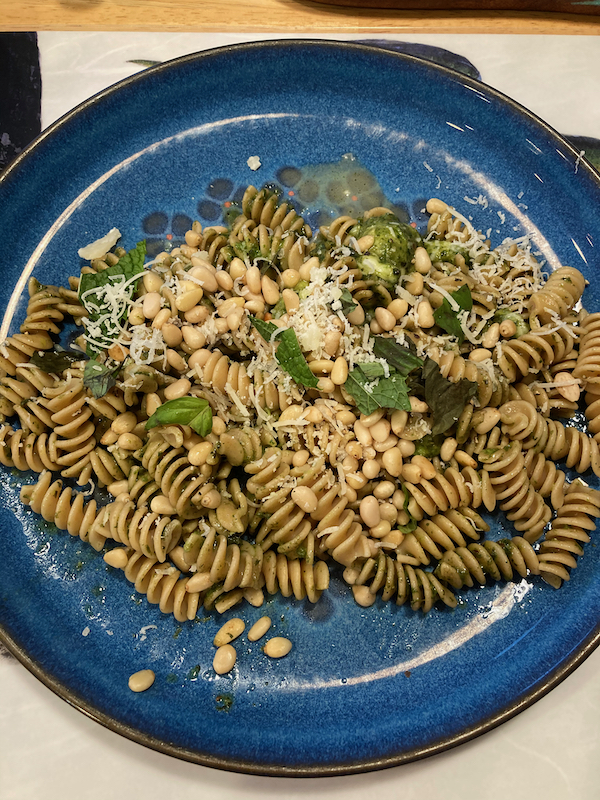 Dinner was a new recipe for the first time this week; we made Pasta with Mint, Basil, and Fresh Mozzarella from Melissa Clark at the New York Times. Sadly, we haven't gotten any basil from our garden this year, so we used basil from Lundardi's. Comments on the recipe (I read them in advance for a change) strongly suggested buffalo mozzarella from Italy, so we used that, too.
The hardest part of the recipe was digging out the blender and cleaning it; we don't use it very often. This recipe might encourage us to keep it more accessible!