Today was Dentistry Day at Chez D2.
Diane went to her dentist this morning for her long-delayed cleaning – it was supposed to have been in April, but….
We go to different dentists for historical reasons – when we moved out here, we used the same dentist. He retired around 1995, and Diane just went to his successor; one of my co-workers' long-time girlfriend was a dentist whose office was close to work, so I switched to her practice, and then followed her when she joined another dentist, and then I stayed in that practice when she retired, and then stayed on when that dentist sold her practice and retired. Diane's dentist is a sole practitioner; mine is in a multi-site, multi-dentist operation.
I needed a crown to replace an old one that had deteriorated – when that's happened previously, it's required two visits. But my newest dentist said she could do the whole thing in one visit of 2-1/2 hours, which sounded good to me.
The first step was numbing, as usual, and then the removal of the old crown. Then the dentist put a camera in my mouth for a few minutes, moving it around until she was happy with what she saw on her screen. After that, she told me to relax for a few minutes and left; a whining sound started from an adjacent office, and the screen started a countdown.
I got up and found the whining sound – my crown was being milled on the spot in a CEREC machine.
A few minutes later, the dentist came in to do a fit test; the crown was purple because it hadn't been fully baked yet.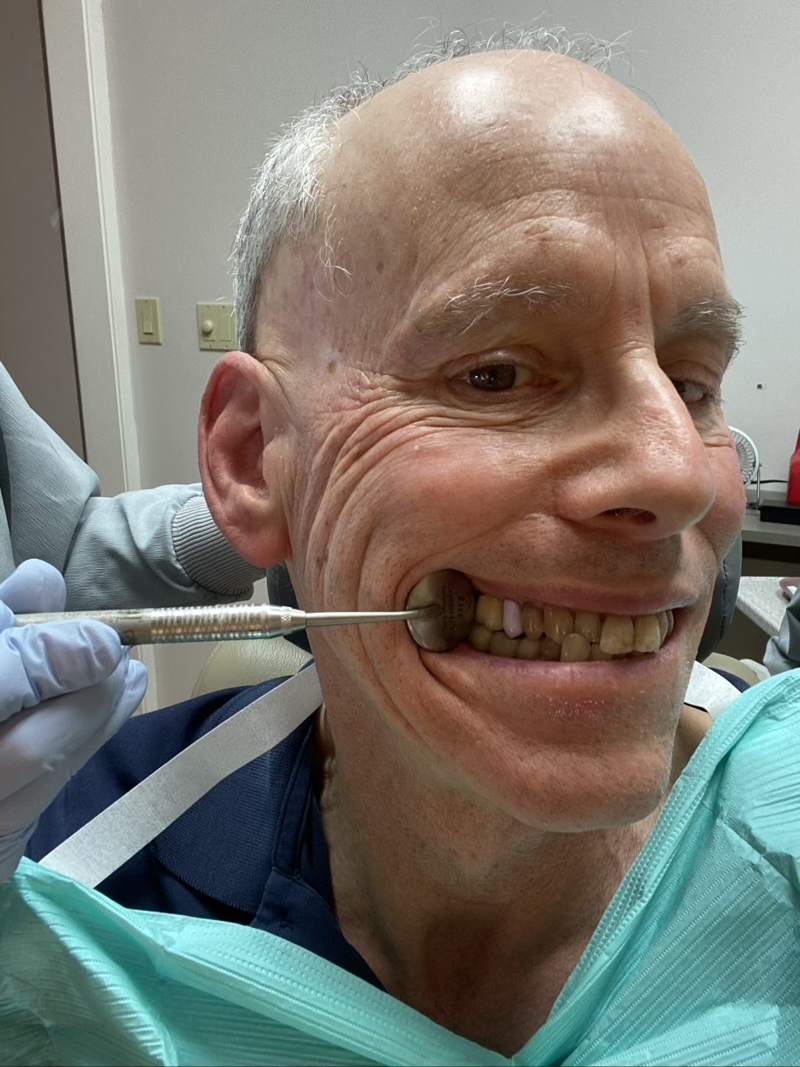 She made a few adjustments and took the crown away to bake it, then came back and finished the installation. The purple was gone, and that was it (except for the most painful part – the bill). The whole process took about 2-1/2 hours, as promised. I was impressed. I'd rather not do it again, though.