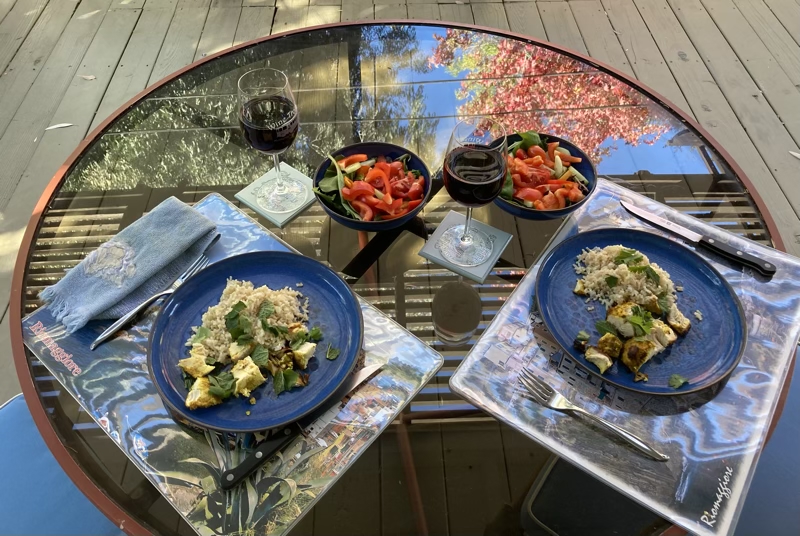 It was a beautiful day today, so nice that we had lunch outside. The morning was pretty cold, though – we had to be do our workout inside with the trainer (in a big room with no one else there). That won't be possible next week – Santa Clara County (and much of California) got demoted all the way back to the Purple Tier, which means the only thing open inside the JCC will be the restrooms.
We also watched V for Vendetta in preparation for library trivia on Wednesday (the host promised questions about the movie). We'd seen it when it first came out, but I didn't remember much of it (hence the rewatch). I am glad I didn't watch it just before the election – the similarities to today were very disturbing.
After that, we watched another Ted Lasso as a palate cleanser. Neither of us wanted to stop after one episode, but we mustered the willpower and did it – tomorrow is another day, after all!