I had high hopes for today. Warnock had already been declared the winner in his Senate race when I woke up, and I hoped that Ossoff would be declared the winner sometime today. And I expected that Congress would confirm the results of the election, especially after reading Mike Pence's letter disavowing the theory that he could unilaterally discard electoral votes. I was even thinking of opening some champagne to celebrate.
Around 11 (Pacific), I turned on the TV to watch the joint session and listen to the speeches – but, of course, that didn't last long. I wish I could say I was surprised that there was a riot and insurrection, but I wasn't – it was clear from the rhetoric from the White House and allies what they were inciting, and they got it.
I was surprised that Congress was able to go back into session this evening to continue the process. I had hoped that today's coup attempt would stop the specious objections, but I clearly underestimated Josh Hawley's perfidy (as I write this, Congress is "debating" Pennsylvania based on Hawley's objection).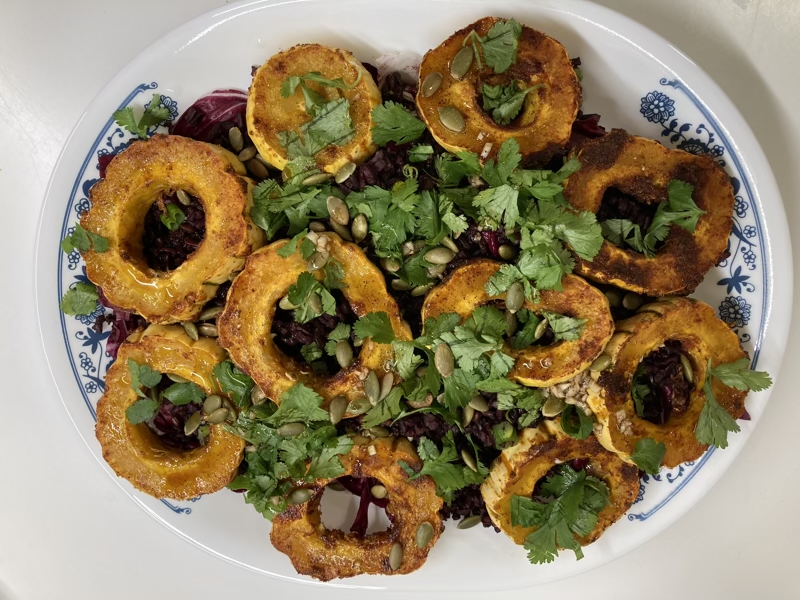 On a brighter note, we tried making Delicata, Radicchio, and Black Rice Salad again. Unlike the previous attempt, we were able to find Delicata squash and that made a big difference. I remembered to cook the rice ahead of time – next time, I'll make the squash early, too!