The morning started with two phone calls – one from the endodontist to tell me that they were running early and I was welcome to come in ahead of time if I wanted, and the other from the county confirming my COVID-19 vaccination appointment for this afternoon.
I did manage to arrive at the endodontist 90 seconds early and spent the next 15 minutes filling out forms. Luckily, I have all my medication information on my phone. After that, they took a 3D scan of my mouth and had me sit in the chair. The endodontist looked at the scan, poked around in my mouth for a minute, and gave me the bad news: I didn't need a root canal. Instead, I'd need to have the tooth extracted – I'd lost too much of the bone that supports it, and there was no way to do a reconstruction. She sent the info to my regular dentist, and I'm waiting to hear from them.
We did a better job of arriving early for our vaccinations – we were not alone. I think there were more people in line than I've seen in one place for 325 days.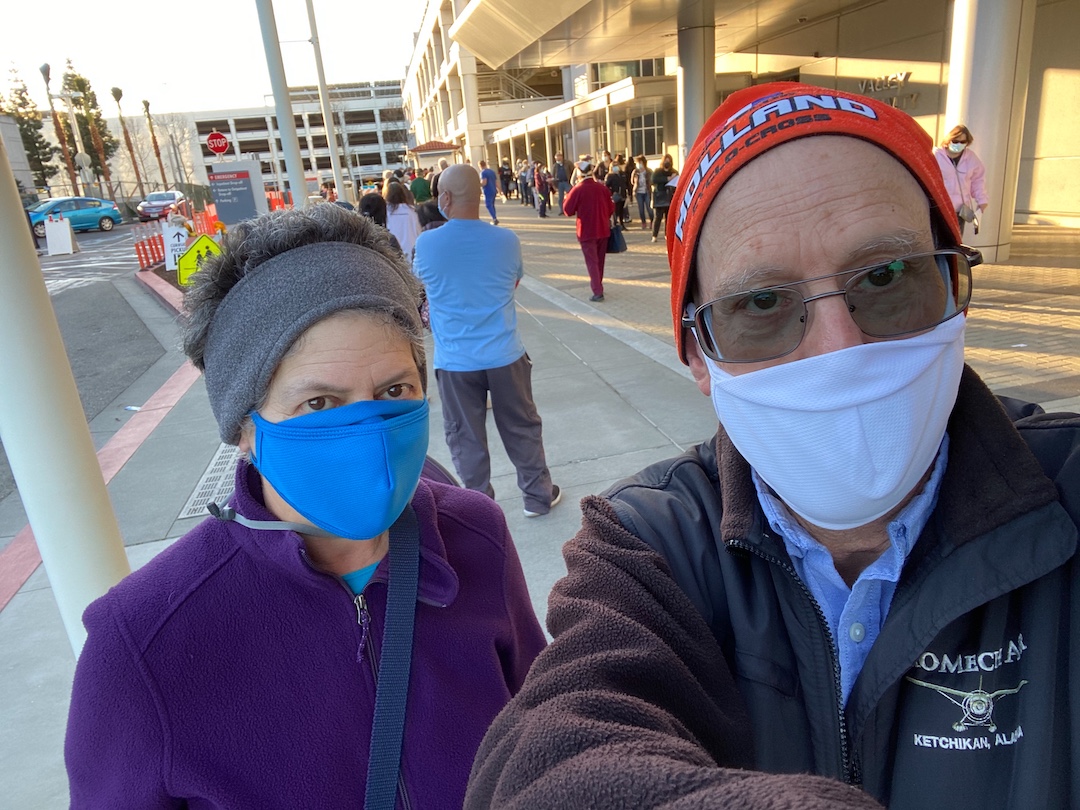 The line moved smoothly. There were a few hidden queues once we got into the building, but not as many as a typical Disneyland ride, and in about an hour, we had received our first doses of the Moderna vaccine and been scheduled for round 2 on March 16. We'll be ready!