It was a far quieter day today than yesterday. Diane has a sore arm from yesterday's vaccination; I haven't had much of a reaction so far.
We took a photo walk this afternoon so I could play with my cameras and Diane could take nice photos.
Here's the creek near our house – it's good to see water in it again!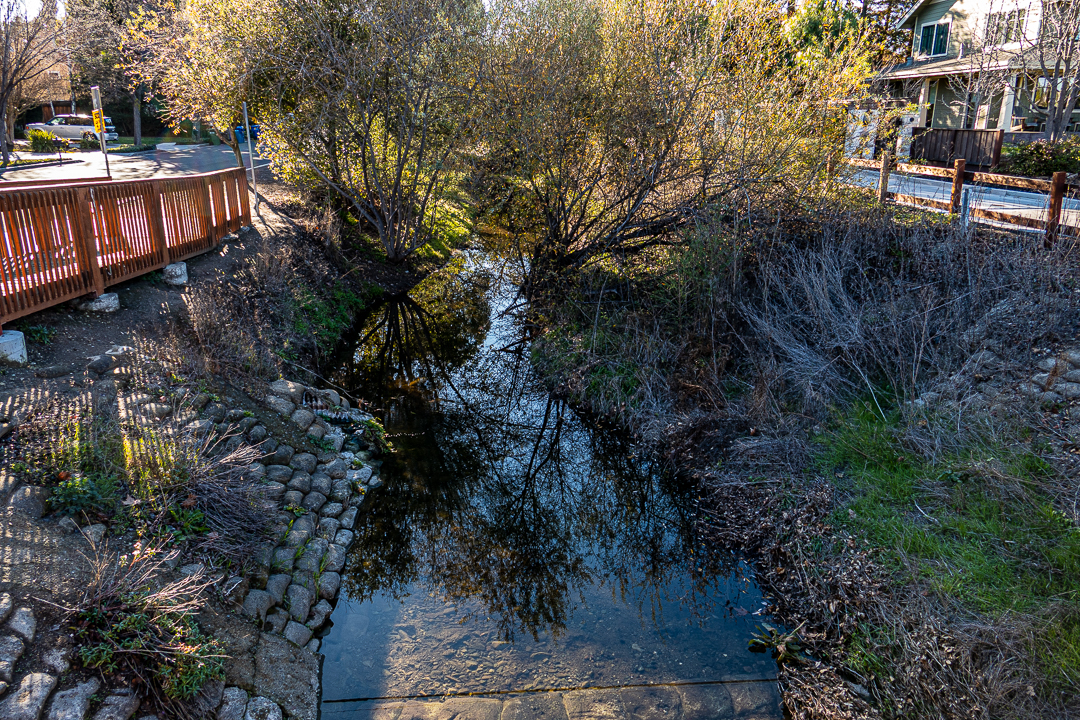 And here's an African daisy getting ready to close up shop for the night.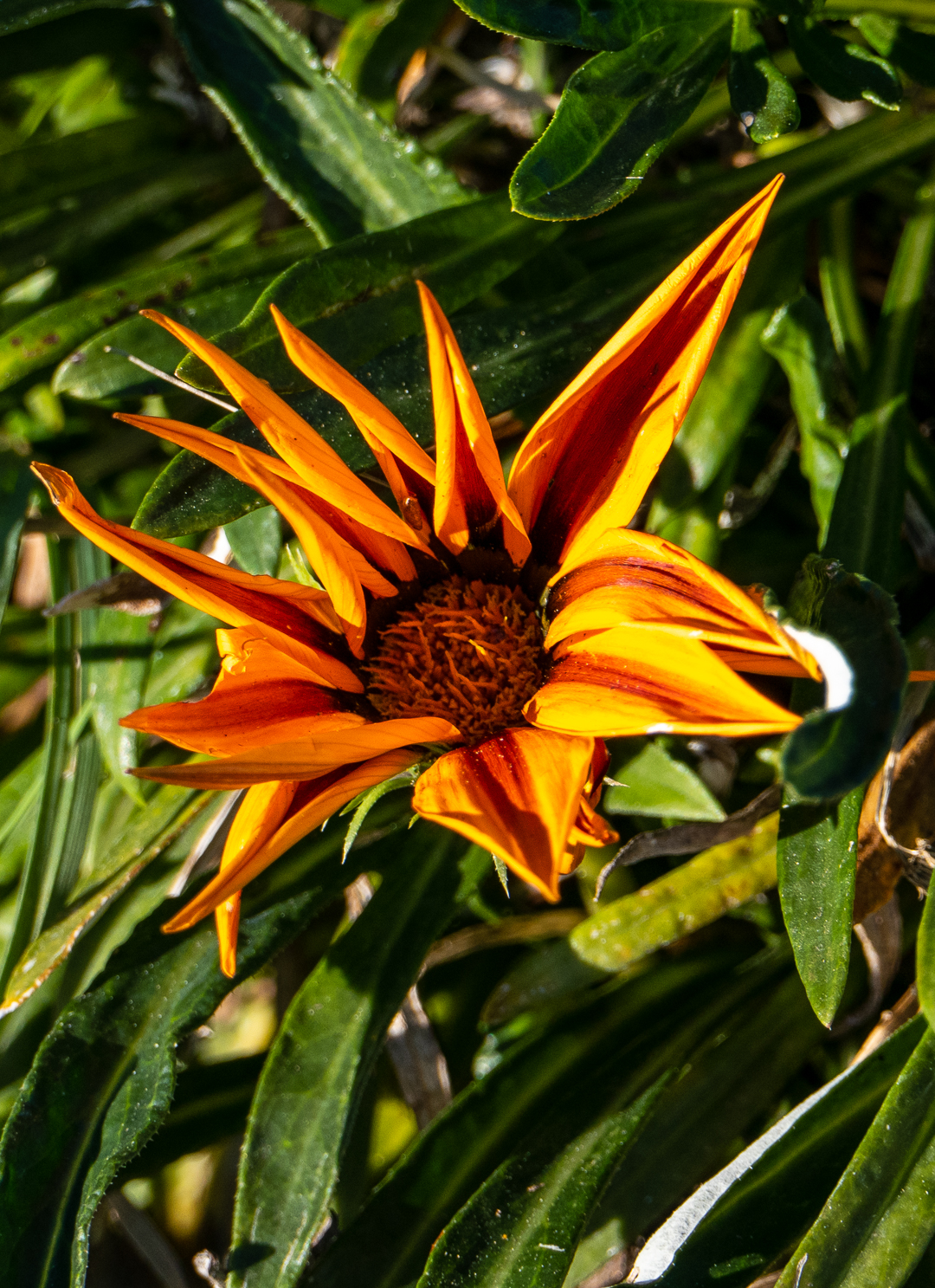 It seems like my old camera is having some issues – if I take "the same" photo with both cameras, the new camera is much crisper. Both of the following photos were taken at 1/125 second, so there shouldn't be much camera shake to worry about. I cropped each photo to 1080×810 – they started as RAW files and I let Adobe Lightroom do the JPEG conversion.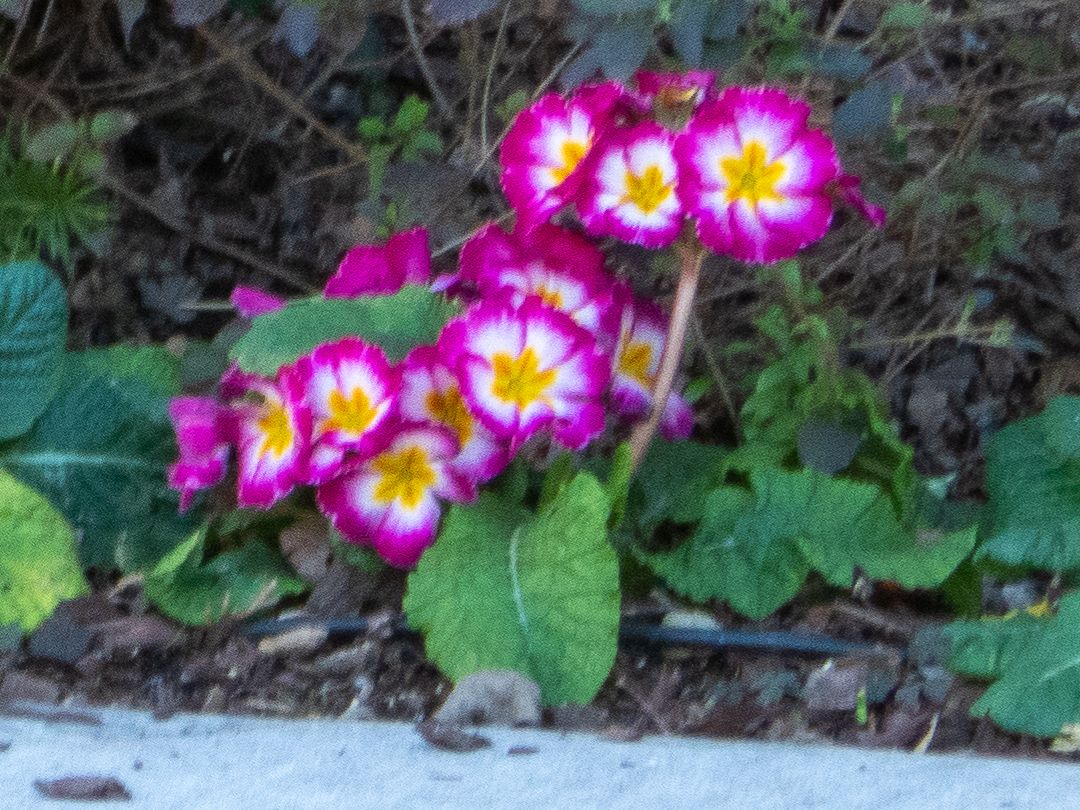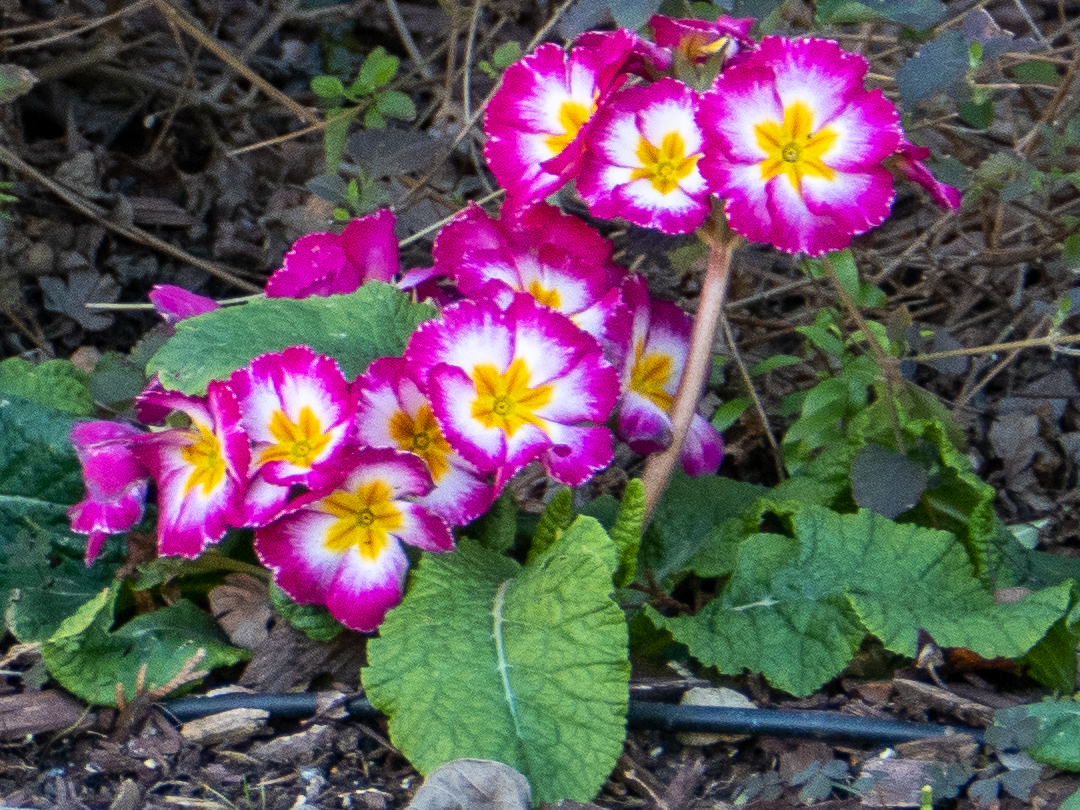 I'm going to have to figure out a better way to do A/B comparisons between the two cameras. Or maybe I should just try to clean the lens of the old one – I've been reluctant to take a cloth to it.