We do a lot of traveling with two other couples – we've been with them to the Galapagos, on a Baltic Sea cruise, and elsewhere. A little over a year ago, we all decided to take an Alaska cruise and tour this summer. We did our research and booked a land/sea combo with Celebrity – we made our deposit on January 13, 2020, when COVID-19 was Somebody Else's Problem.
Once COVID-19 became Everybody's Problem, we knew that there was a good chance we wouldn't be able to take the trip, but as the vaccine started rolling out, we got optimistic. Not optimistic enough to make plane reservations yet, but optimistic.
Until this morning, when I opened the paper and read that Canada was going to keep its ports closed to cruise ships until February, 2022. Even though we're taking an Alaska cruise, Celebrity ships must start or end in a non-US port because they're registered in Liberia. Our cruise was going to end in Vancouver. So it looks like we're not going to Alaska this summer after all.
I don't have a lot of confidence in our early-summer Iceland trip happening, either. My travel credit card is getting bored sitting in my wallet!
We heard a "thump" right after lunch today; a bird had flown into our sliding glass doors and was lying on the deck. WikiHow suggested I get in touch with the local wildlife center, but they weren't answering their phone. I checked the Town of Los Gatos website, and it pointed me to the San Jose Animal Care Services department, which did answer their phone. They told me to wait 45 minutes to see if the bird recovered – if not, I was to put a box over it and call back.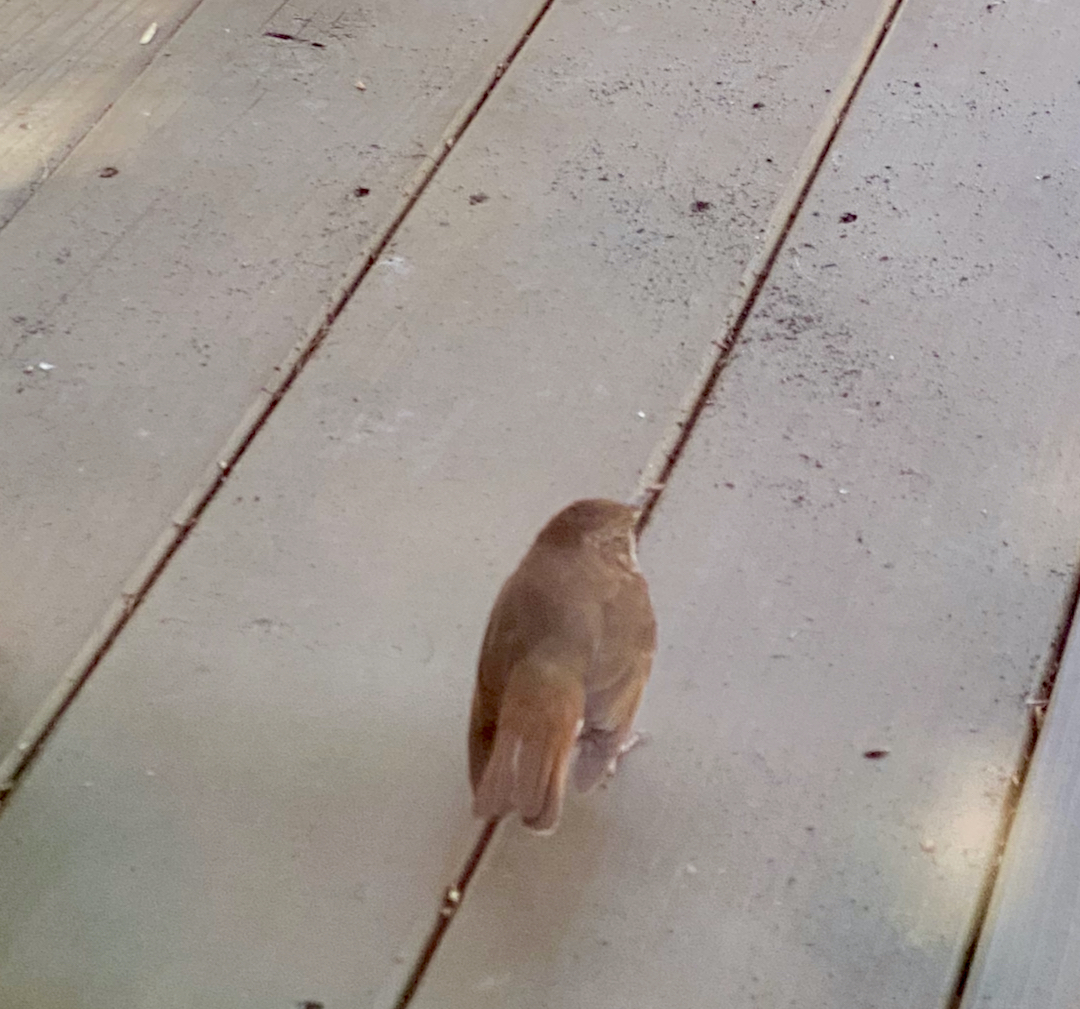 The bird vanished before the 45 minutes was up. I hope it flew away!