Our Sunday routine is, well, routine. We go to Downtown Los Gatos, park in the underground garage, and walk to the Farmers' Market, do our shopping, and then take a longer walk. The route to the Farmers' Market takes us by Travel Advisors of Los Gatos, and I usually glance at their windows as we zip by.
Two weeks ago, though, I saw something that made me stop: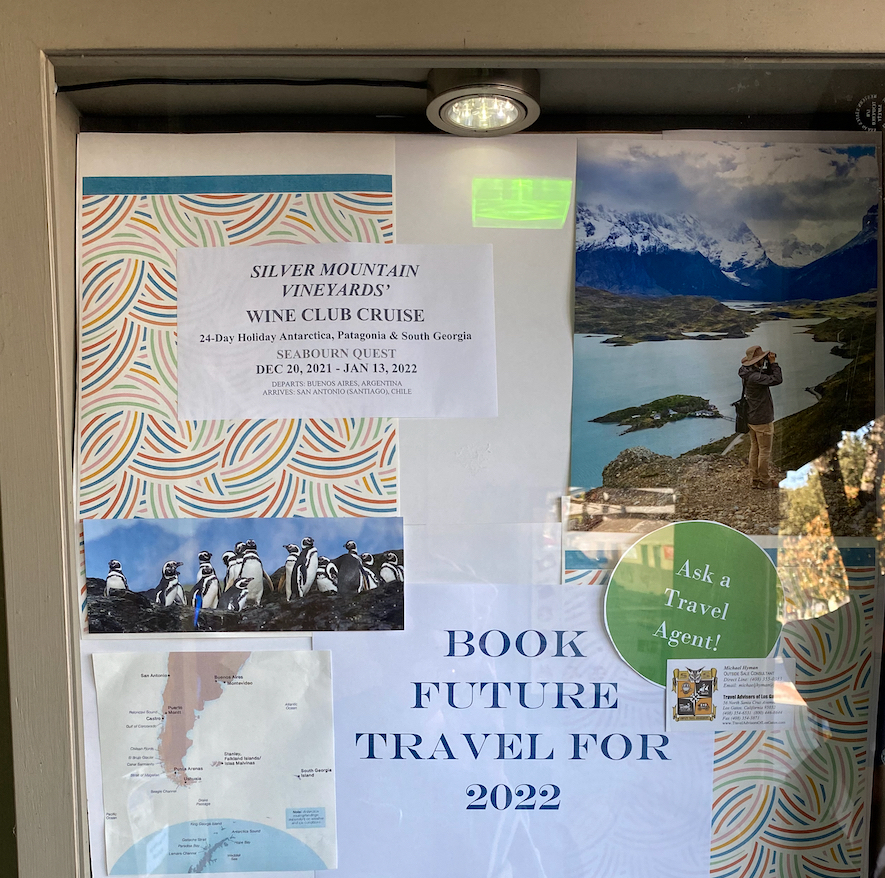 Silver Mountain Vineyards was the first wine club we ever joined, and we've been faithful members for more than a decade. They'd offered a few previous cruises, but the time or the itinerary wasn't right – but a cruise to Antarctica at the end of the year looked very promising.
We talked about it, talked to the agent, and I did a little web research. This afternoon, we went back to Downtown Los Gatos and gave our travel credit card the most exercise it's had in at least 388 days. The payment is fully refundable until mid-August in case things change, but I am hopeful!