The day started early because I was Toastmaster for the Silver Tongued Cats meeting this morning. I had chosen "On The Road Again" as the theme of the meeting, and our Table Topics Master asked amusing questions about road trips (for example, "What would you ask Willie Nelson if you went on a road trip with him?).
After the meeting, Diane and I took a walk through the resort and enjoyed the flowers and birds.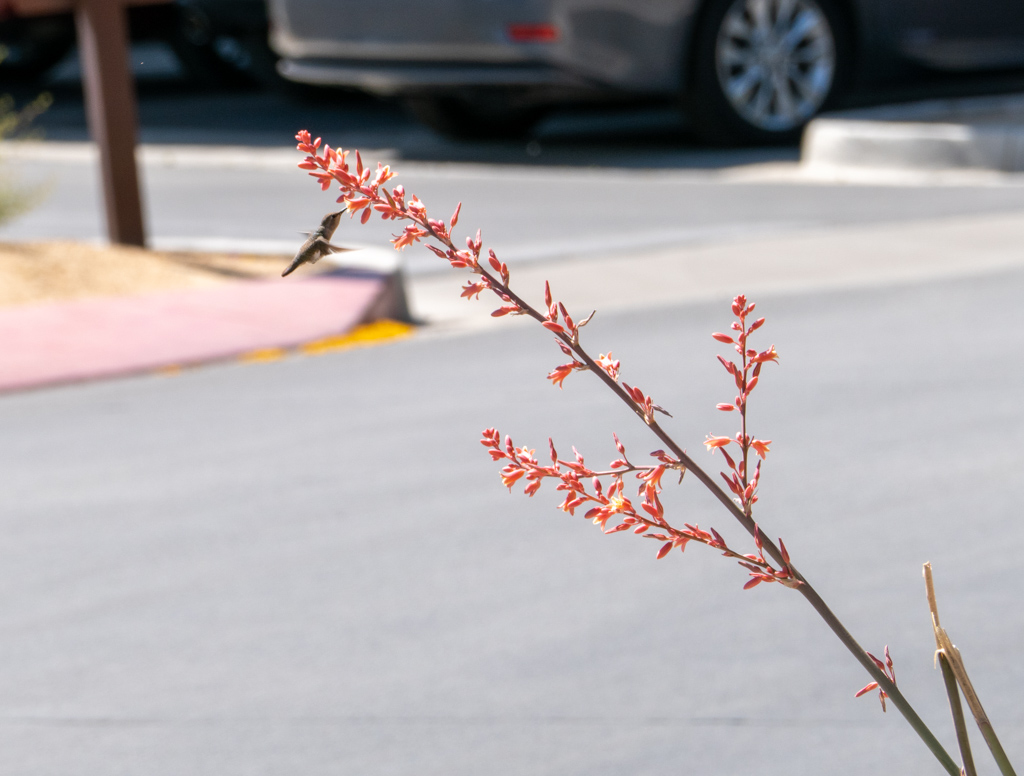 We had lunch at Ernie's Bar and Grill at PGA West with a friend from trivia, then visited her at her house on the Palmer golf course. On the way back from PGA West, we stopped at Shields Date Farm for a delicious date shake and a quick walk through the garden there. Unfortunately, they're not showing "The Romance and Sex Life of the Date" because of COVID-19, but it's available online.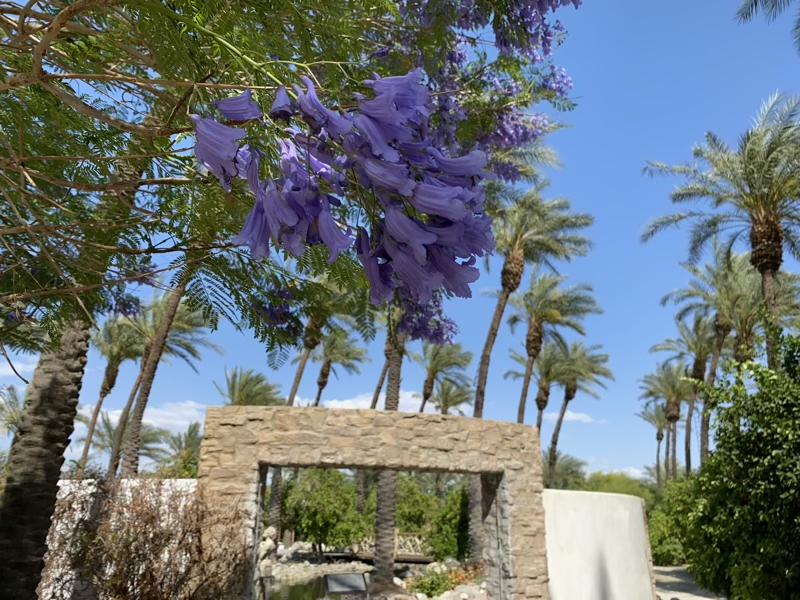 We made dinner in our unit – in previous stays at Westin timeshares, the kitchens have been well stocked with pots, pans, and the like, but this time, we've been surprised by what's missing, like measuring cups, colanders, and wine glasses. I'm not sure what's going on – I didn't think the resort's COVID precautions and closures should affect kitchen equipment.