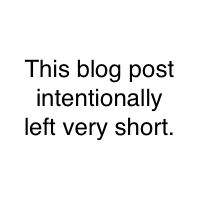 We started the day at Shir Hadash (via Zoom) with Torah Study and Shir Shabbat services; we ended it at the Shir Hadash Gala (via Zoom) with a performance by ComedySportz San Jose.
In between, we walked, cooked, and ate – it was a restful Shabbat.
Well, it was until I wanted to add an image to this entry and have that image show up on Facebook as the preview of this entry. Adding the image worked, but then I discovered I'd used the wrong aspect ratio and only part of one word showed up on Facebook.
Correcting that problem required me to delete this entry…twice, as well as deleting the post on Facebook that referred to it; I also had to change the URL of this entry. And even that wasn't sufficient – Facebook is still showing the wrong image. C'est la vie!