It was Mother's Day, and the yellow rose bush in our backyard was happy to join in the celebration.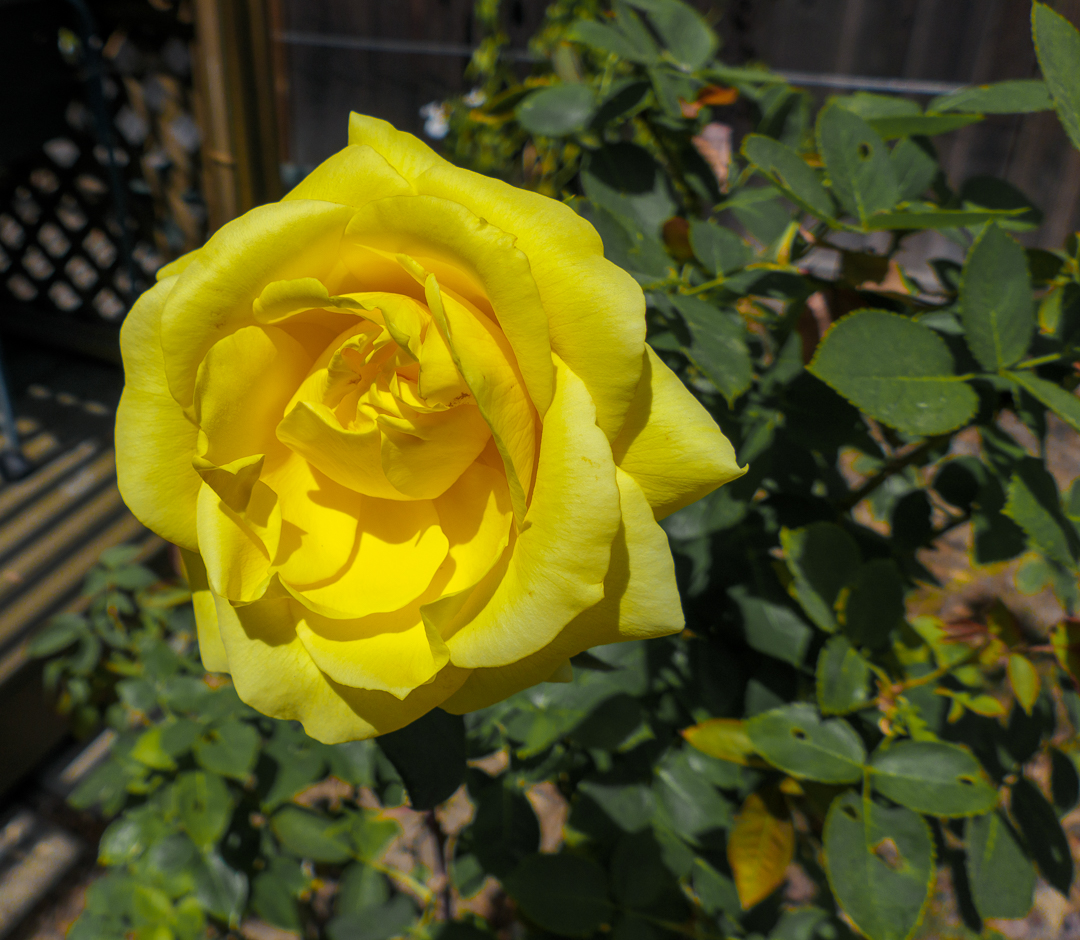 It was also the first day this year that fresh wild local king salmon was available at the Farmers' Market – naturally, we indulged.
This afternoon, we went to our first wine tasting in at least 419 days. It was a pickup party at Silver Mountain Vineyards, the first wine club we ever joined. Things were a little different, of course – everything was outside and we had to select a pre-designated flight of wines instead of bellying up to the bar at will. I took the Bordeaux flight and Diane had the French Sampler, which gave us six distinct wines to try.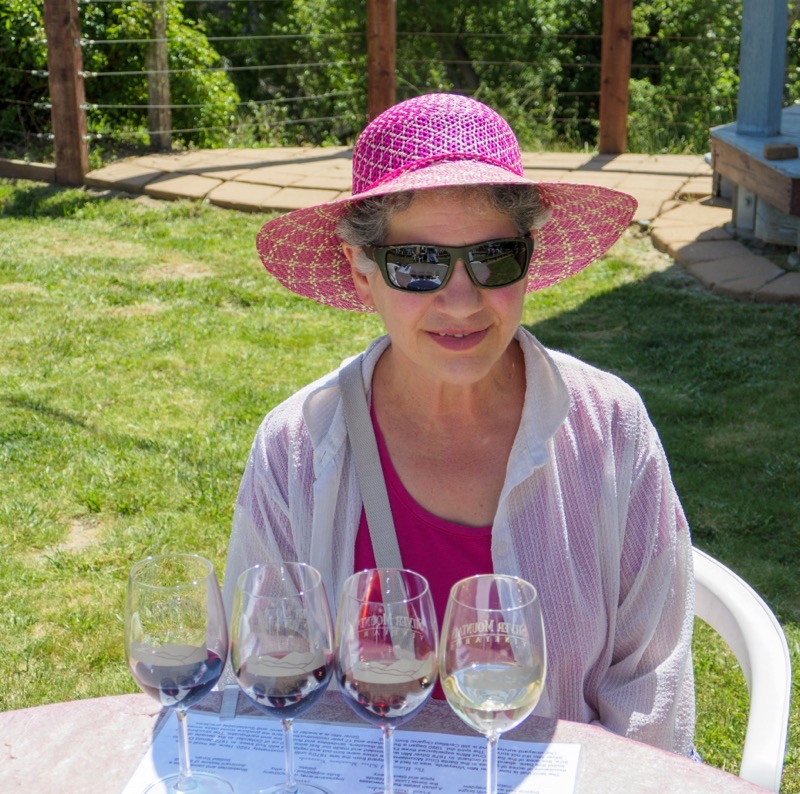 The views from the deck were as good as ever.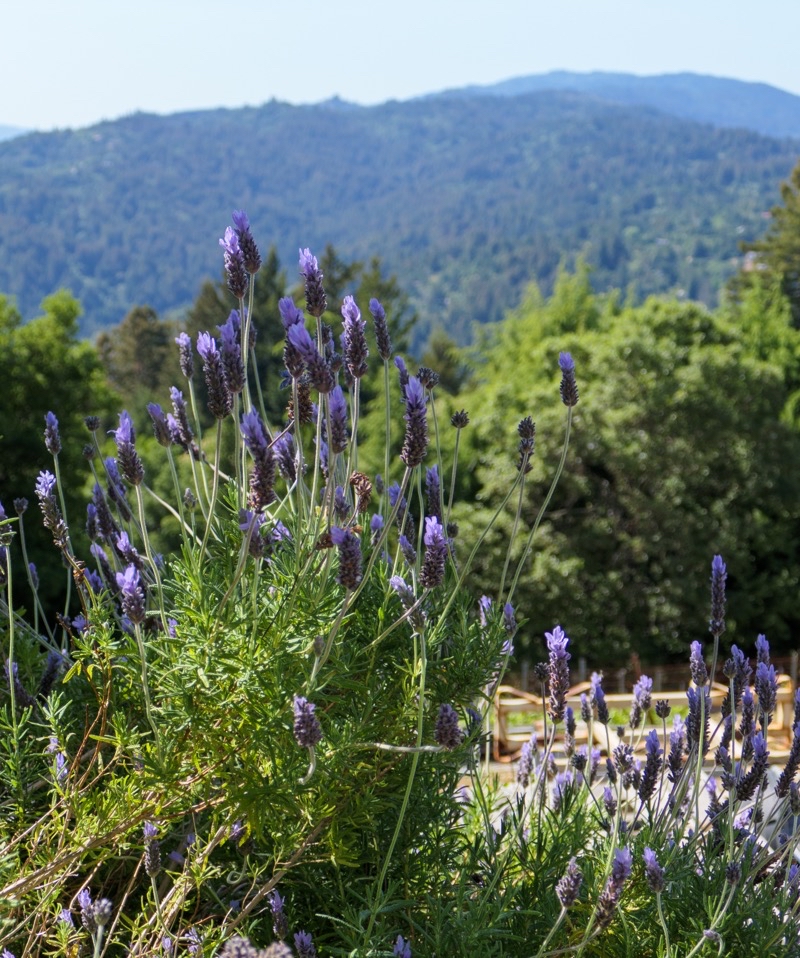 They also provided us with a fruit and cheese box and some tastes of library wines, including a 1991 Merlot (pleasant, but definitely past its prime).
It was a nice way to spend Sunday.