We took our typical walk on the Campbell stretch of the Los Gatos Trail this morning and were joined by a few families – here's one: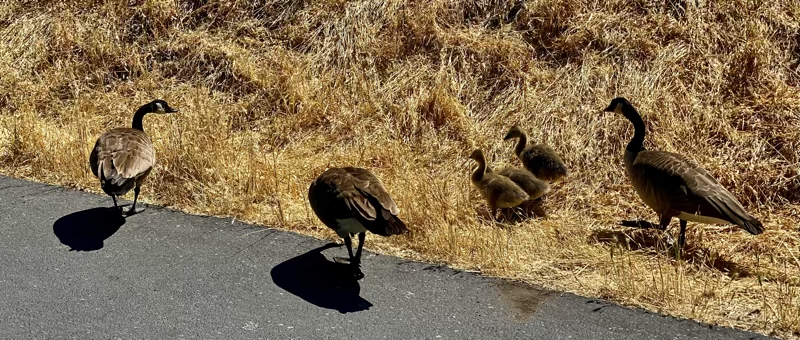 After that, we went to Summerwinds Nursery and took care of our spring planting needs (or at least got started on them). They offer a loyalty program which gives you a 5% discount on everything in your order for each $250 you spend – we redeemed four discounts this morning, so we saved 20%.
We replaced all the soil in our three EarthBoxes, planting peppers and basil in one, cucumbers in the next one, and mint in the final box.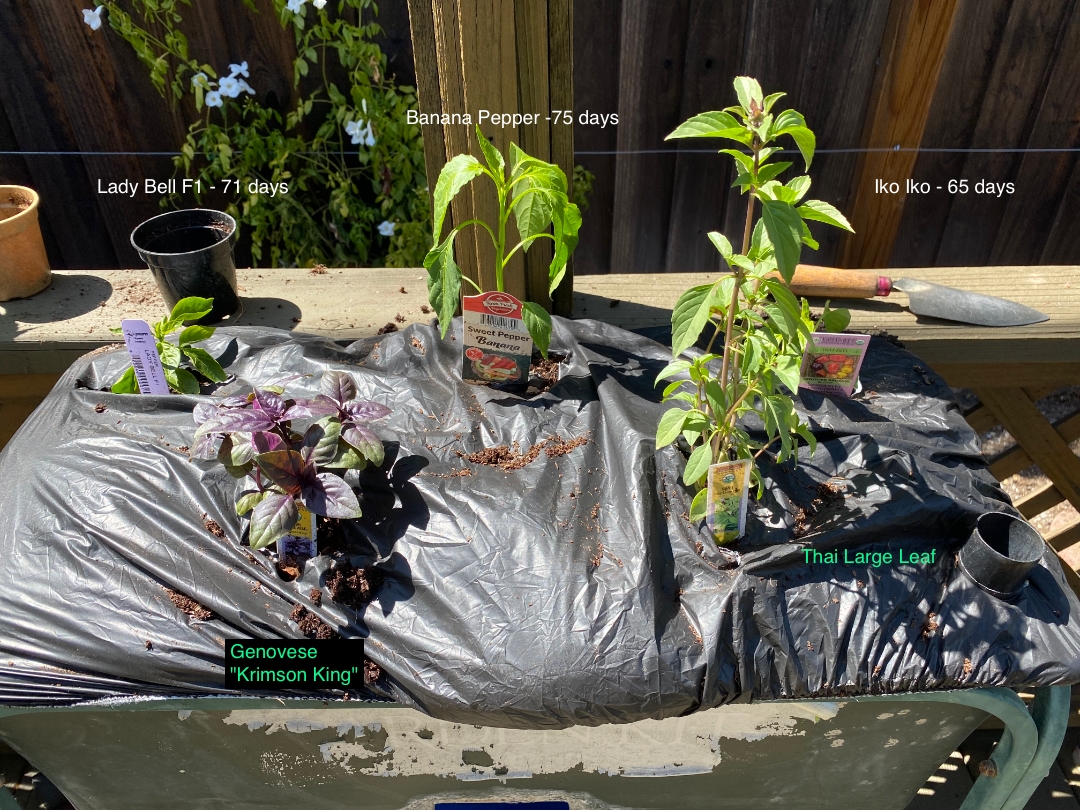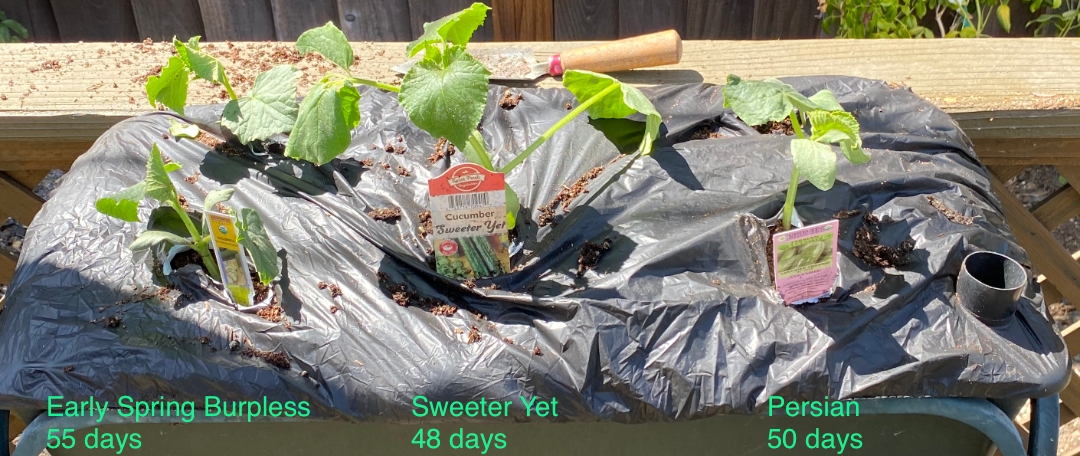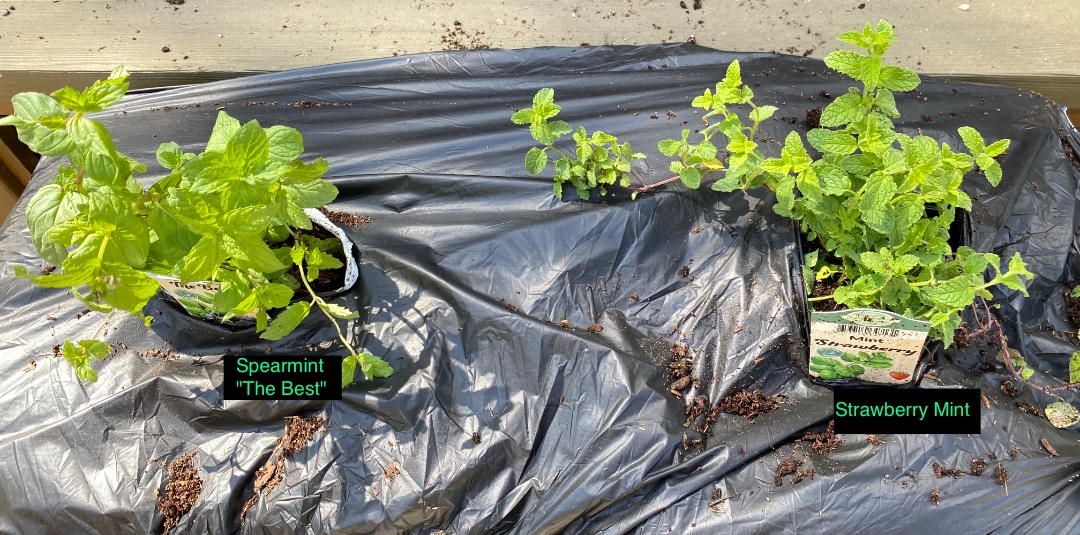 We also planted tomatoes in the raised beds, along with watermelon and lemon balm (we didn't plan to buy lemon balm – I thought the label said "lemon basil"!).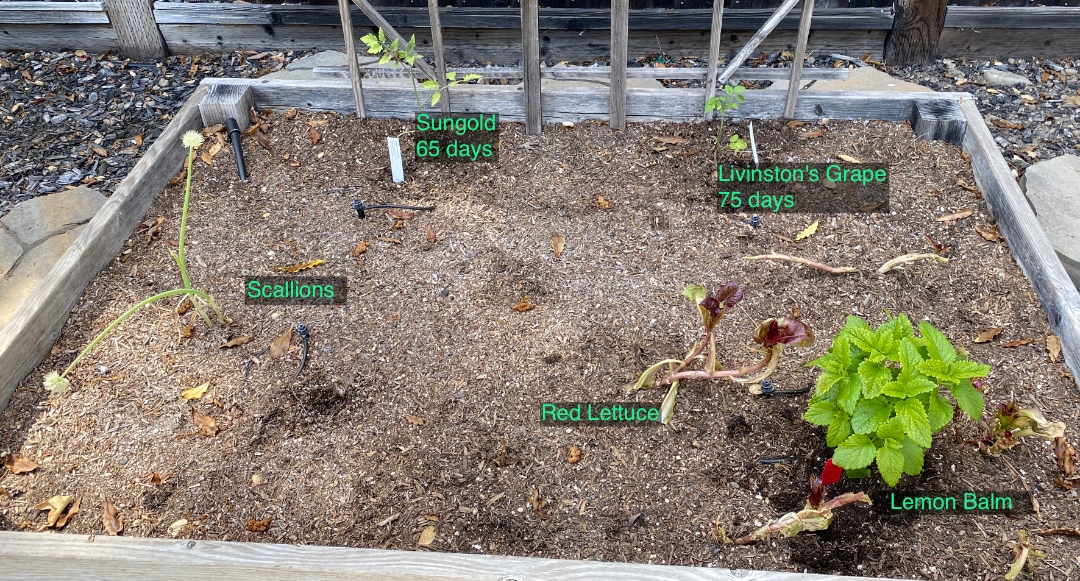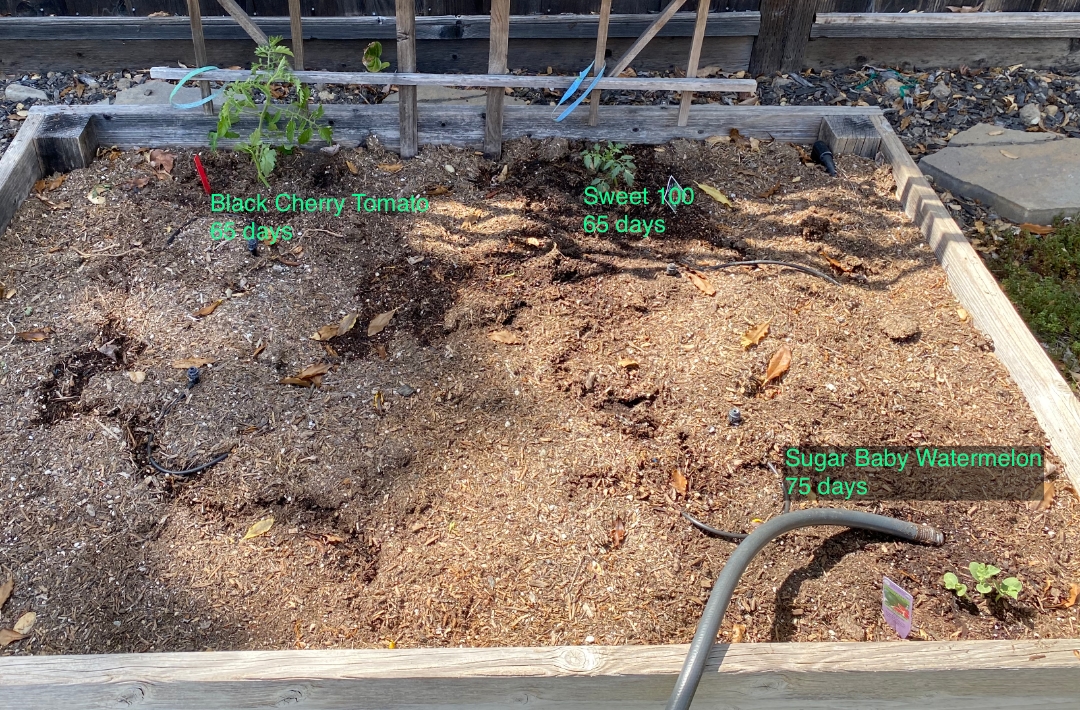 There's still room to plant more in the raised beds, but we'll see how we feel tomorrow.