We started the day with a walk in the cool of the morning and ended with a walk in the cool of the evening ("cool" is a relative term). In between, we were mostly dealing with travel.
This morning, we drove into Los Gatos to meet with Michael Hyman at Travel Advisors of Los Gatos – he's the agent for our late-year Antarctica trip, and it was time to make the final payment. We also wanted to discuss travel insurance (no decisions yet – we are torn between a comprehensive policy or one which only covers health issues, and since we haven't bought airfare yet, we still have options) and he had books to loan us and photos to look at for our upcoming Iceland trip.
This afternoon, we heard from our other travel agent about two of next year's cruises – her company had gone through major reorganization during the pandemic, and our cruises had been assigned to a different agent on the other side of the country. We'd like her to continue to be our agent, and she'd like the business – but the other agent has to agree to release the reservation, and that hadn't happened, so she asked us to call Celebrity to see if we could ask for the change. Calling on a Federal Holiday (happy Juneteenth National Independence Day!) didn't seem to be a great idea, so I'll do it on Monday.
We also watched a short video from our other other travel agent about next year's Porto trip. And we watched the final episode of Life at the Waterhole in preparation for the upcoming South Africa trip that he's organized.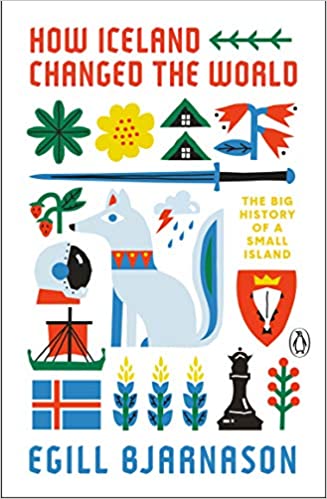 And while I was catching up on the Summer Reading issue of the New York Times Book Review, I saw a review of How Iceland Changed the World. It looked very interesting – and I was able to borrow the ebook from the San Francisco Public Library. It's a fun read – I'm not sure that it's going to materially improve my knowledge of the island when we go there in a few months with National Trust Tours, but I'm enjoying it.