I had hoped to post yesterday's blog yesterday, but there was no connectivity on the plane, nor on the bus into Reykjavik, and by the time I got to the Hotel Borg, it was already today.
Other than that, the trip was pretty uneventful – Diane and I slept a little bit, but not enough! I'm not sure if the gin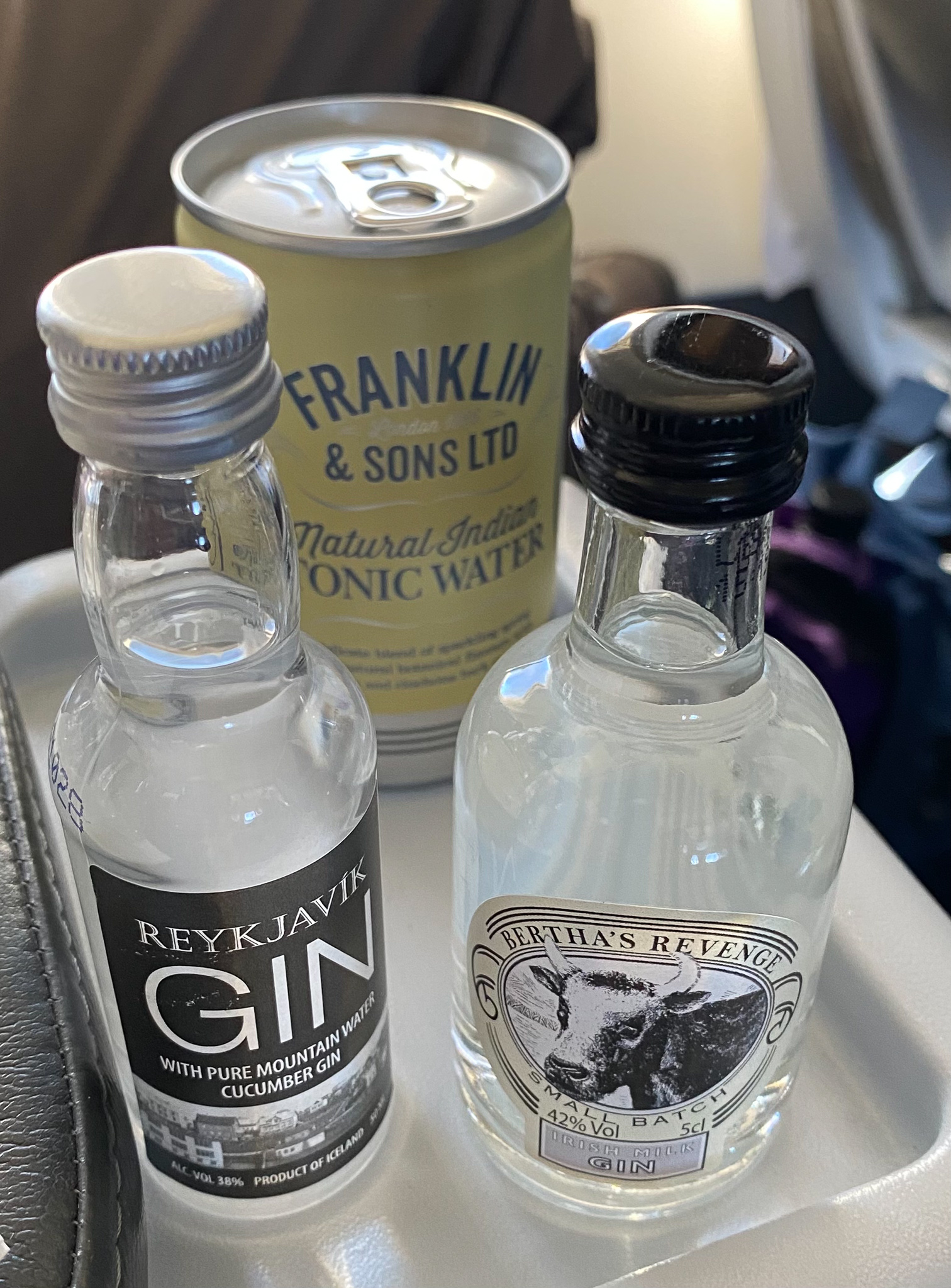 and the chocolate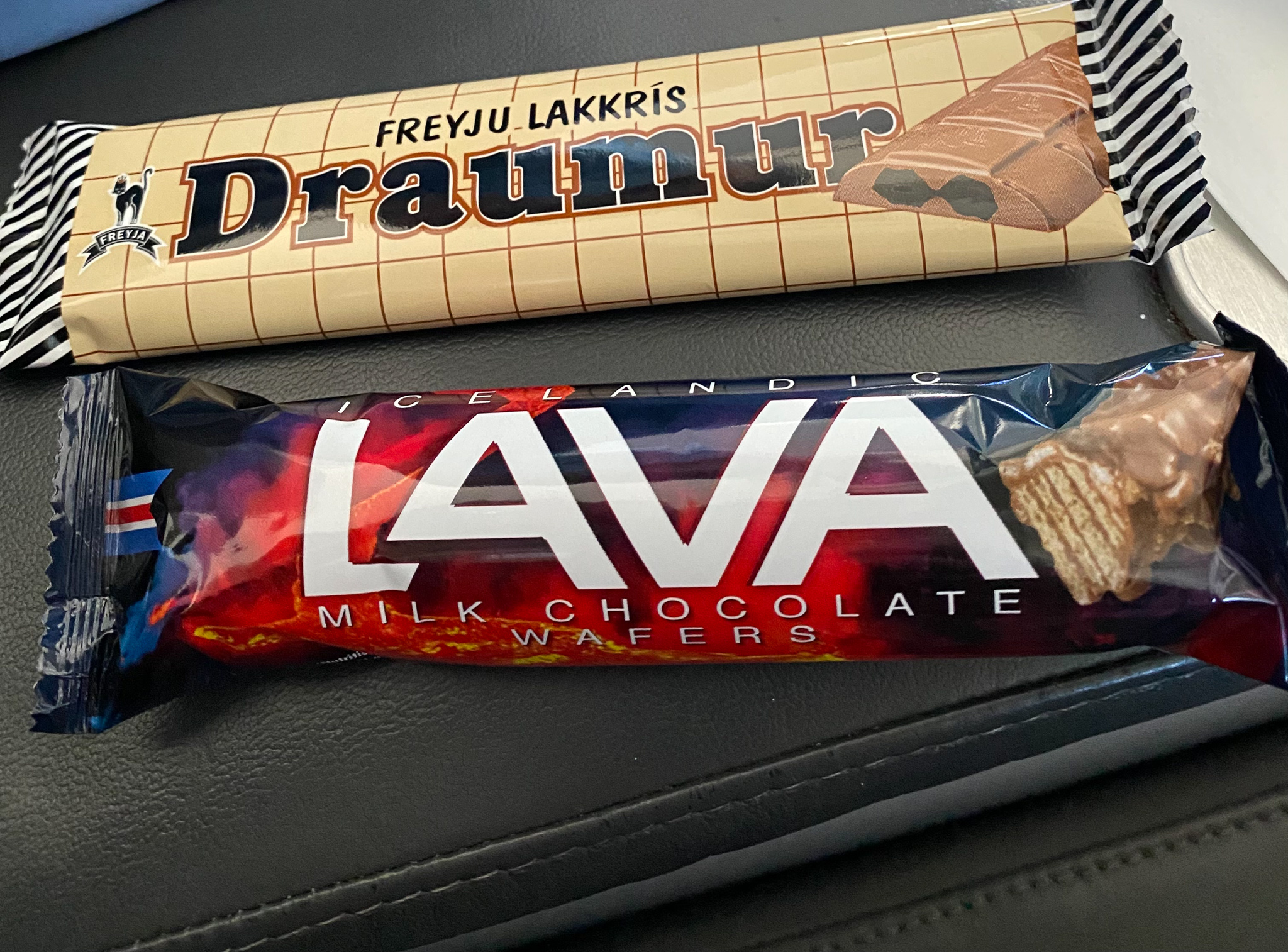 made it easier or harder to sleep during the flight, but they were very interesting introductions to Icelandic cuisine.
I made a strategic error when packing – instead of one heavy suitcase, we checked two light ones. And we brought a roll-aboard for those things that we didn't want to check. All very good, until we had to get everything onto the FlyBus and from the drop point to the hotel – then I realized that it's hard to pull two suitcases at once, no matter how light they are.
Once we got to our hotel and unpacked a little, we headed out for a walk through Reykjavik. Our first stop was the Monument to the Unknown Bureaucrat, not far from Reykjavik City Hall.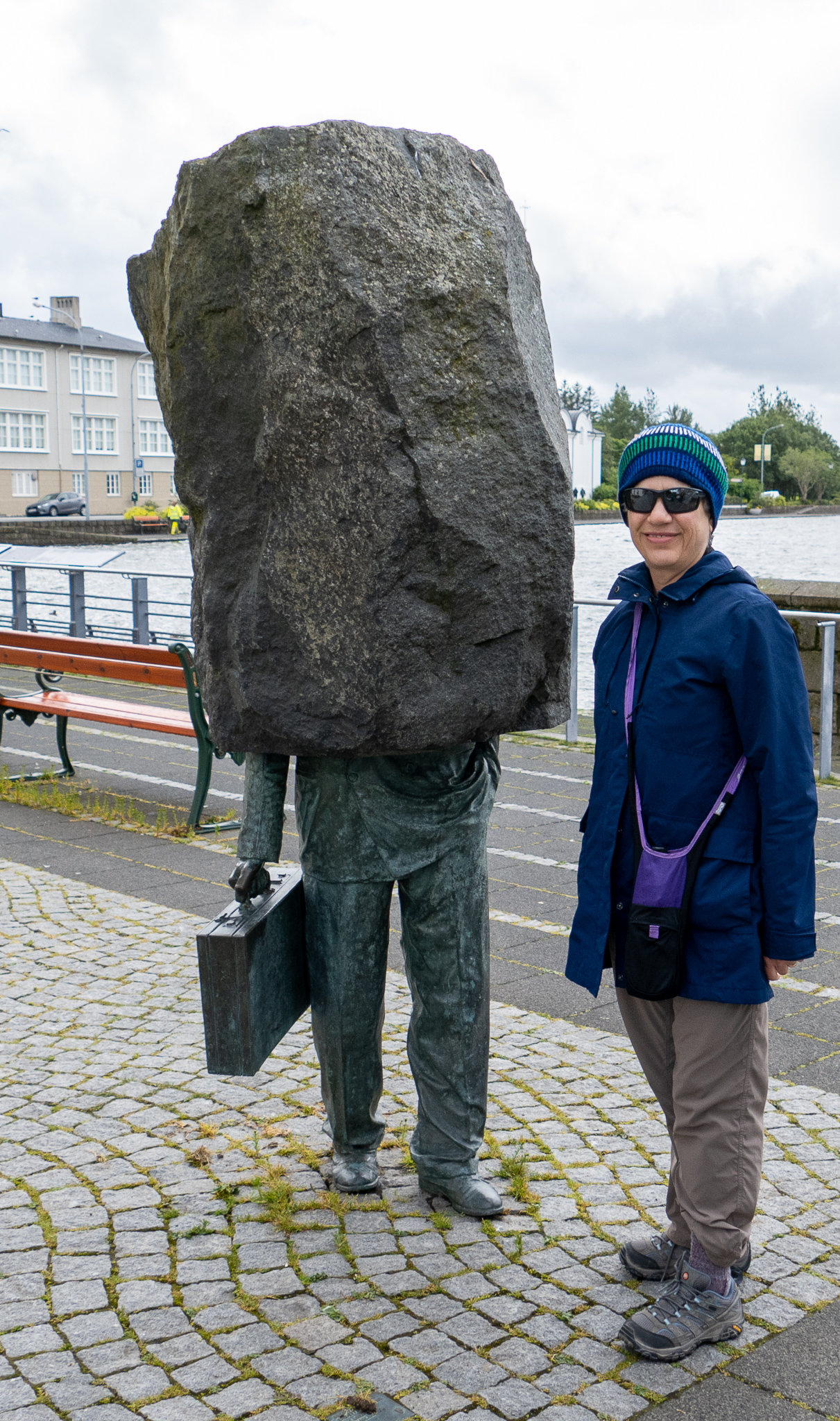 From there, we walked through the Old Harbor area to Aurora Reykjavik (Northern Lights Museum), passing ships being worked on and art along the way.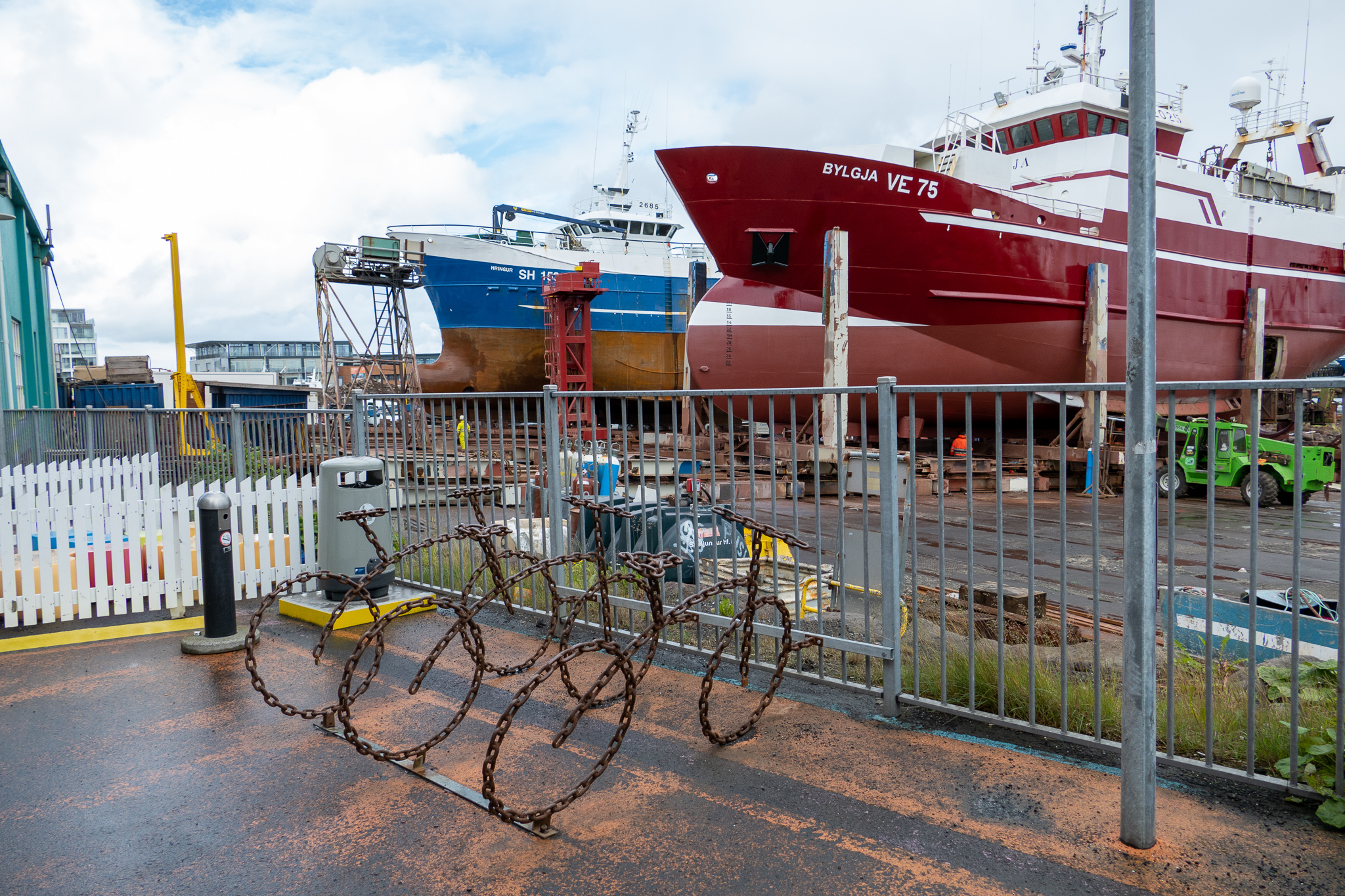 The museum itself was quite interesting – lots of information about the aurora (all of it in English), with good visuals. They had a long HD loop of aurora videos taken all over Iceland; it was beautiful and fascinating, but not the best choice for sleep-deprived travelers!
Lunch was nearby at Lamb Street Food – I found it through TripAdvisor, and the guy at the Aurora said it was good. They were right – it was delicious and apparently reasonably priced for Iceland.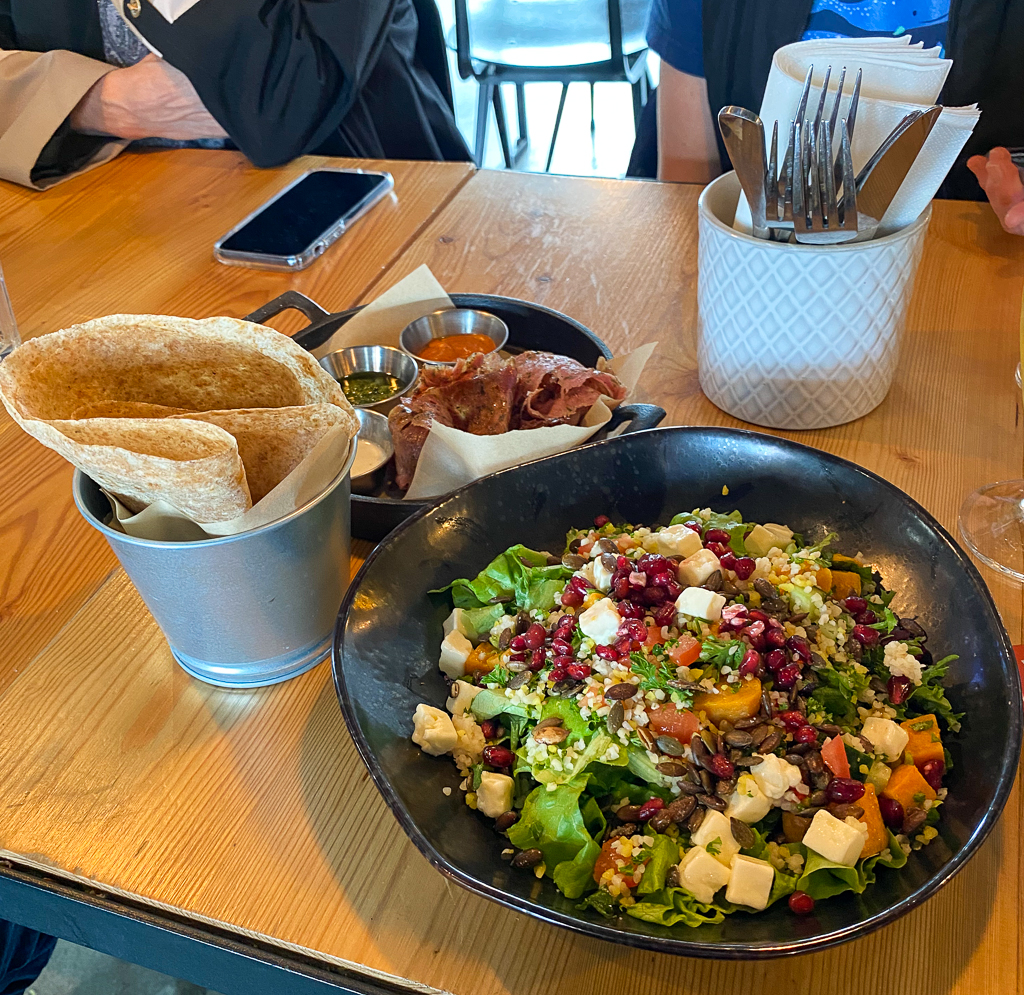 We split up after lunch; our friends wanted to go to Fly Over Iceland (like Soaring Over California at Disney, but in Iceland); we wanted to see more of the city, so we did Rick Steves' introductory Reykjavik walk. We retraced some of our steps from the morning, but soon found outselves in new territory, ending up at Hallgrímskirkja Church, maybe half a mile from our hotel.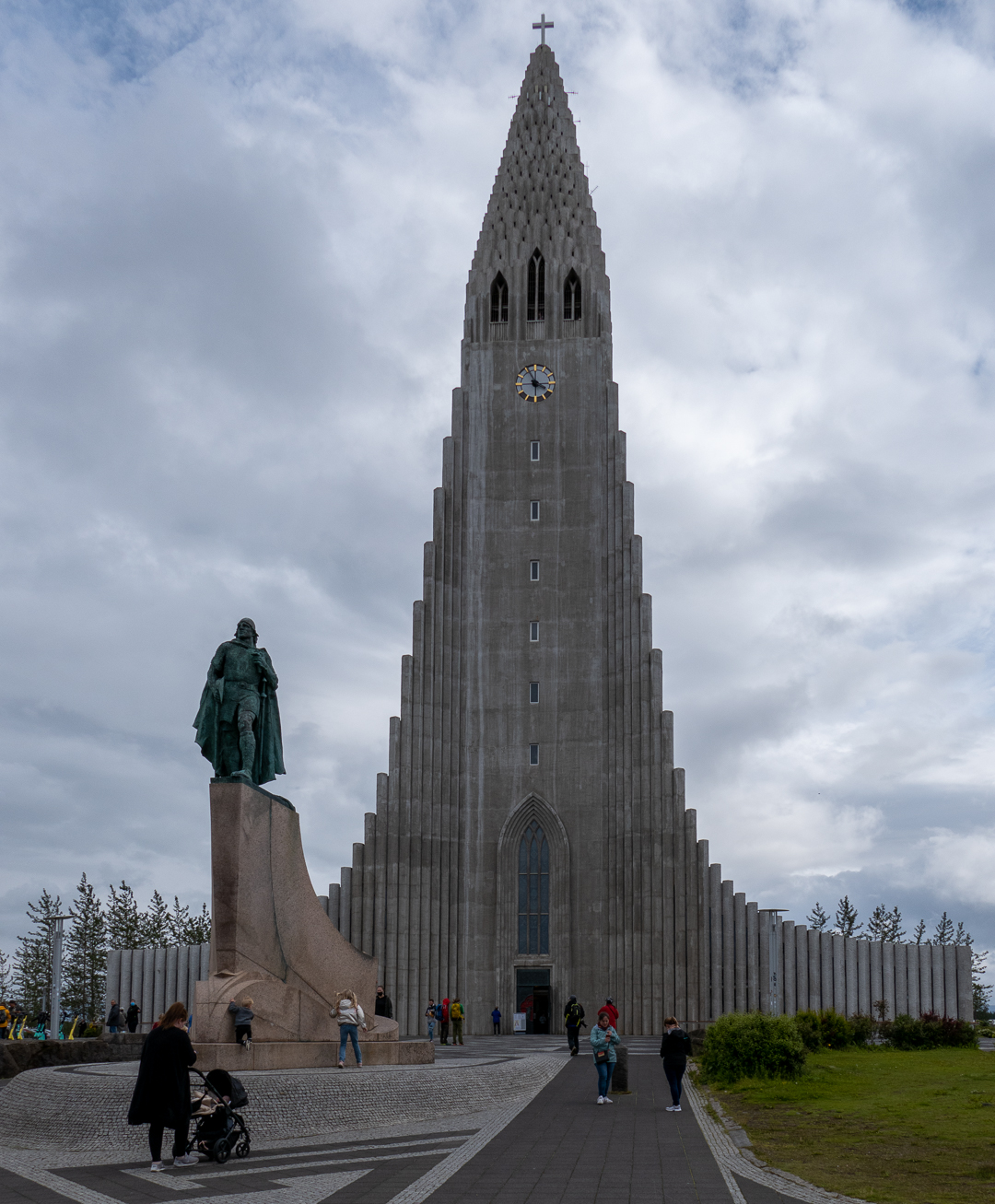 Dinner this evening was at Restaurant Caruso, a five-minute walk from our hotel; it was quite good (Diane really liked her salmon risotto, and I thought the pasta bolognese was delicious (and so was the garlic bread that came with it).