I follow a jet-lag reduction routine that I found a long time ago in Jane Brody's column in the New York Times (if you're a subscriber, you can read the article here; if not, most of the info is here). It seems to work well. Last night, I took my melatonin at 10pm, as directed, and was out soon thereafter, waking around 7am today and staying awake and feeling good all day – well, until I took melatonin this evening and started to feel tired again!
We visited two of the Reykjavik city museums today. This morning, we went to the Settlement Exhibition, which tells the story of the earliest days of the city, based on a 10th Century longhouse they discovered while building a hotel nearby. It was dark inside, so we didn't take photos inside, but the outside was somewhat interesting.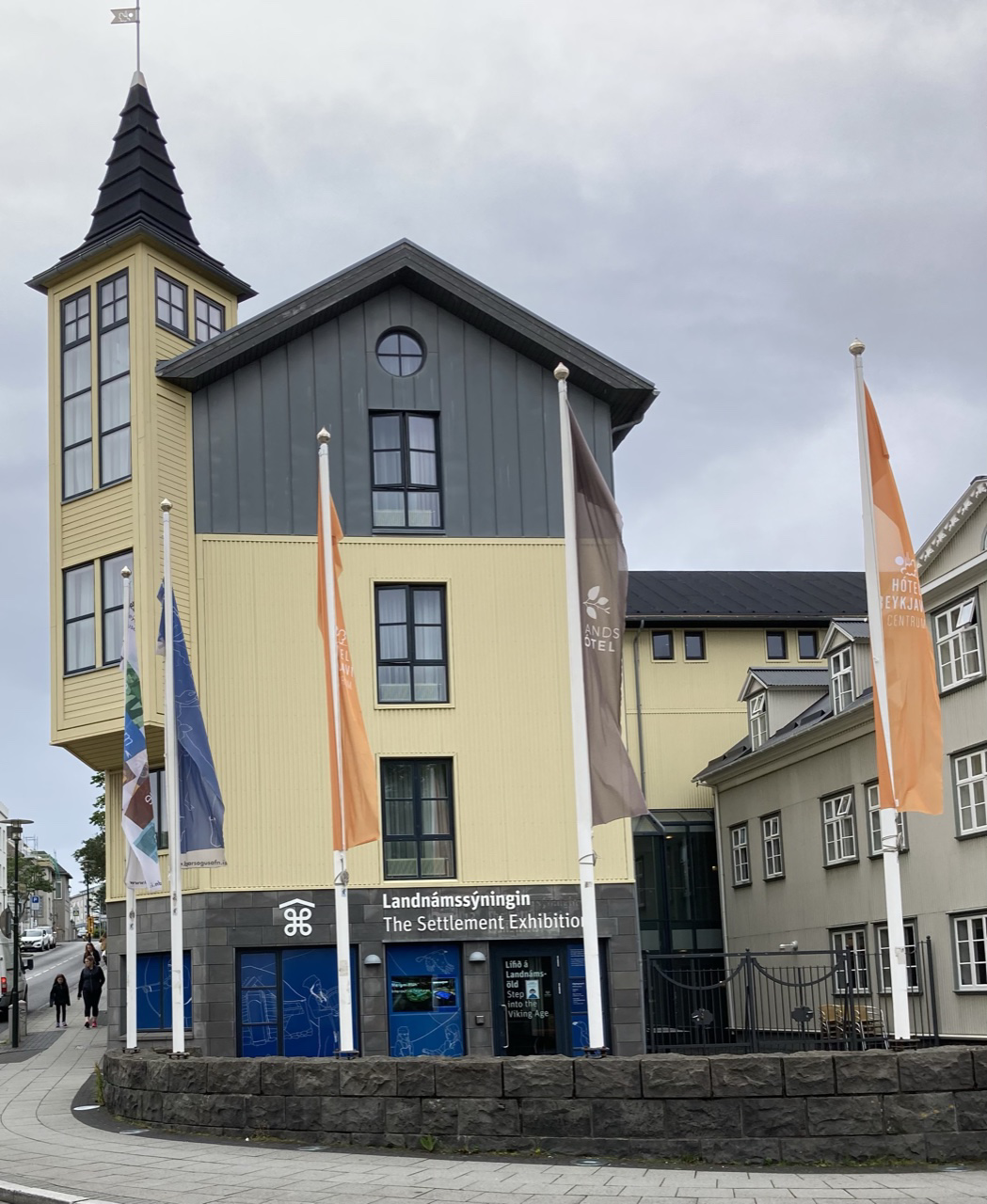 We lunched at Cafe Rosenberg, where we both had lox and bagels with honeyed cream cheese.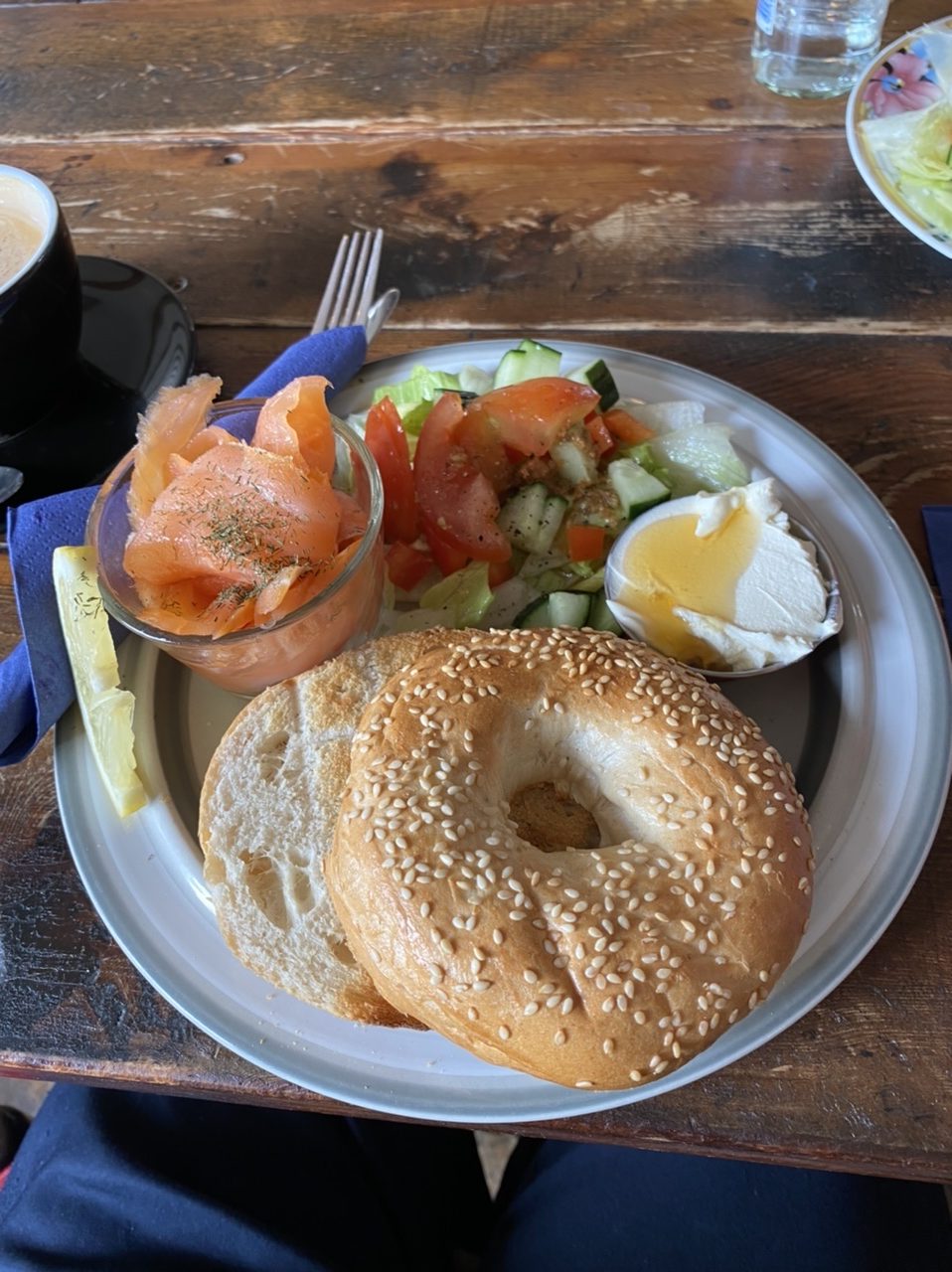 Somehow, we had room for dessert and went to Gaeta Gelato. Fortunately, they offered "little" cones (only $6!) that were just about the right size.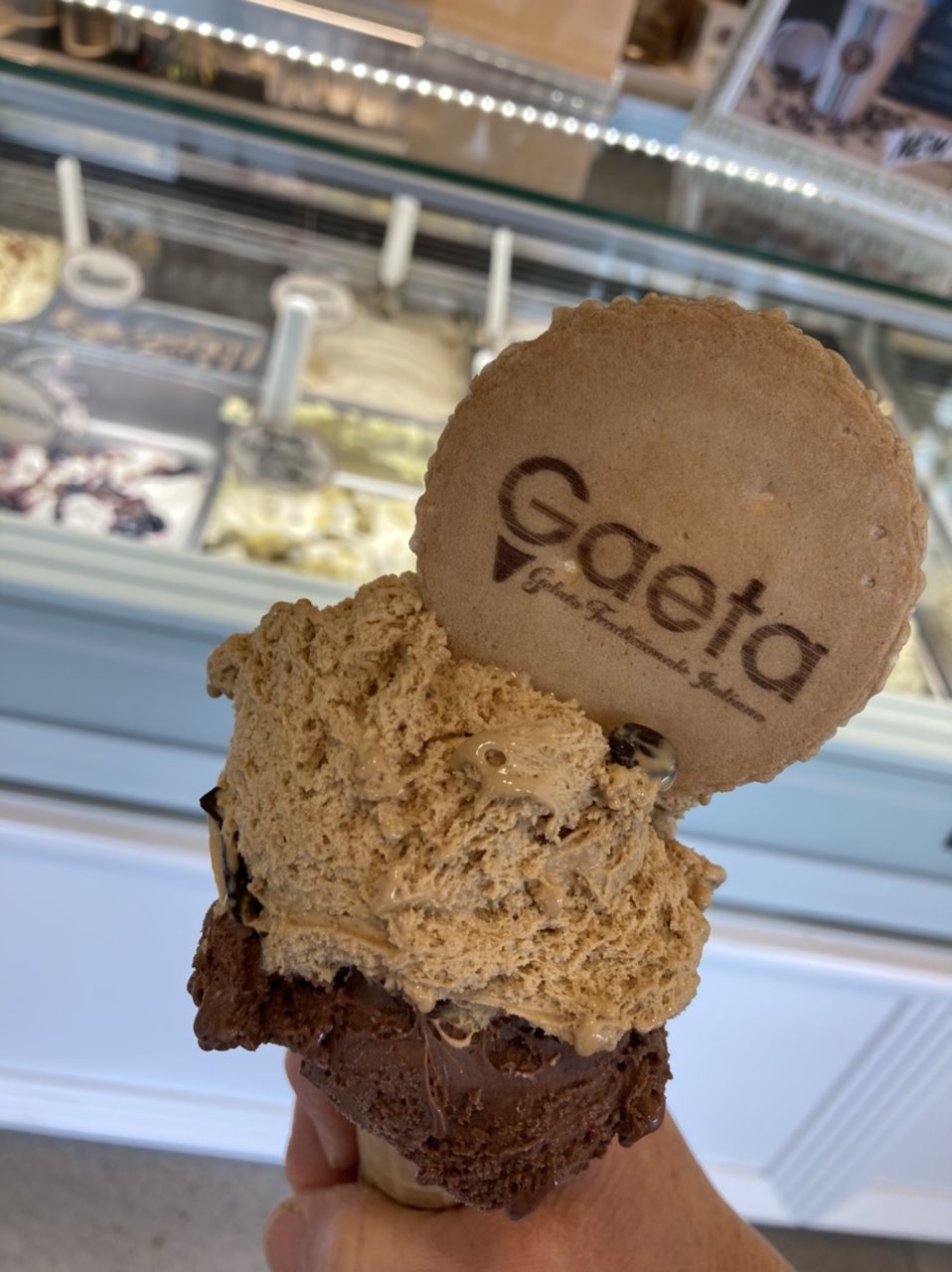 This afternoon, we went back to the Old Harbor to visit the Maritime Museum.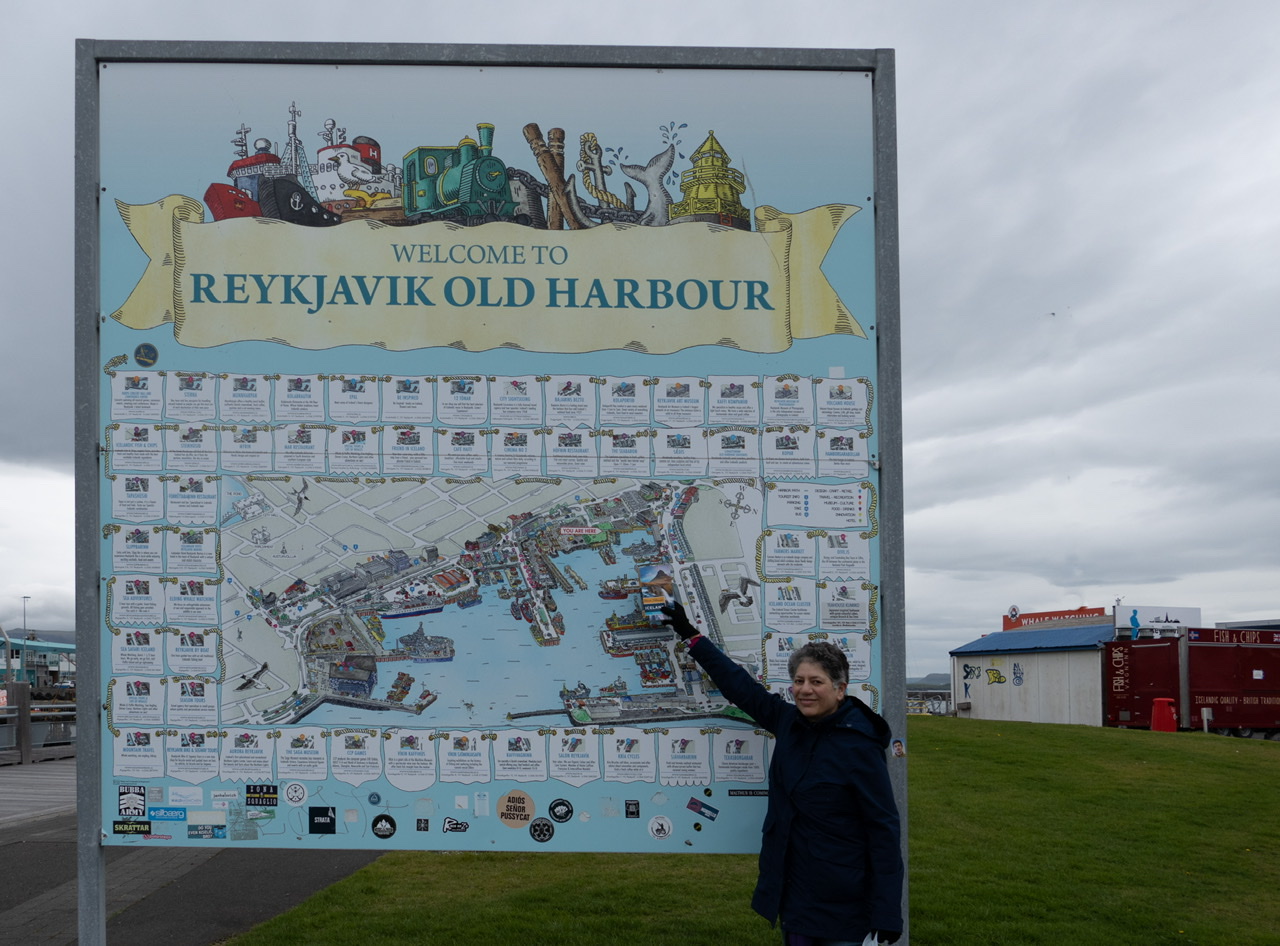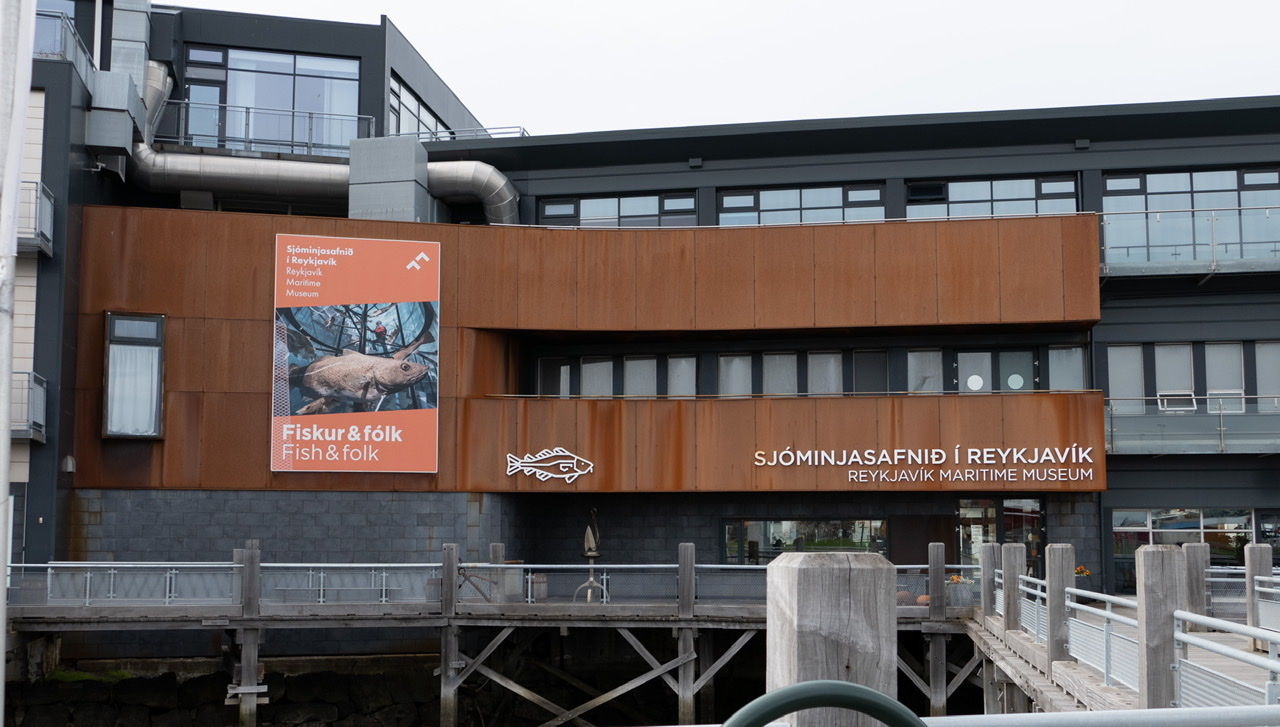 We saw both exhibits at the Maritime Museum – one on the recovery and exploration of the Melckmeyt, a 17th Century Dutch ship that sank while trading with Iceland, and the permanent exhibit about "Fish and Folk", how fishing shaped Iceland and Icelanders. Both were worth seeing – we spent more time with the permanent exhibit, though.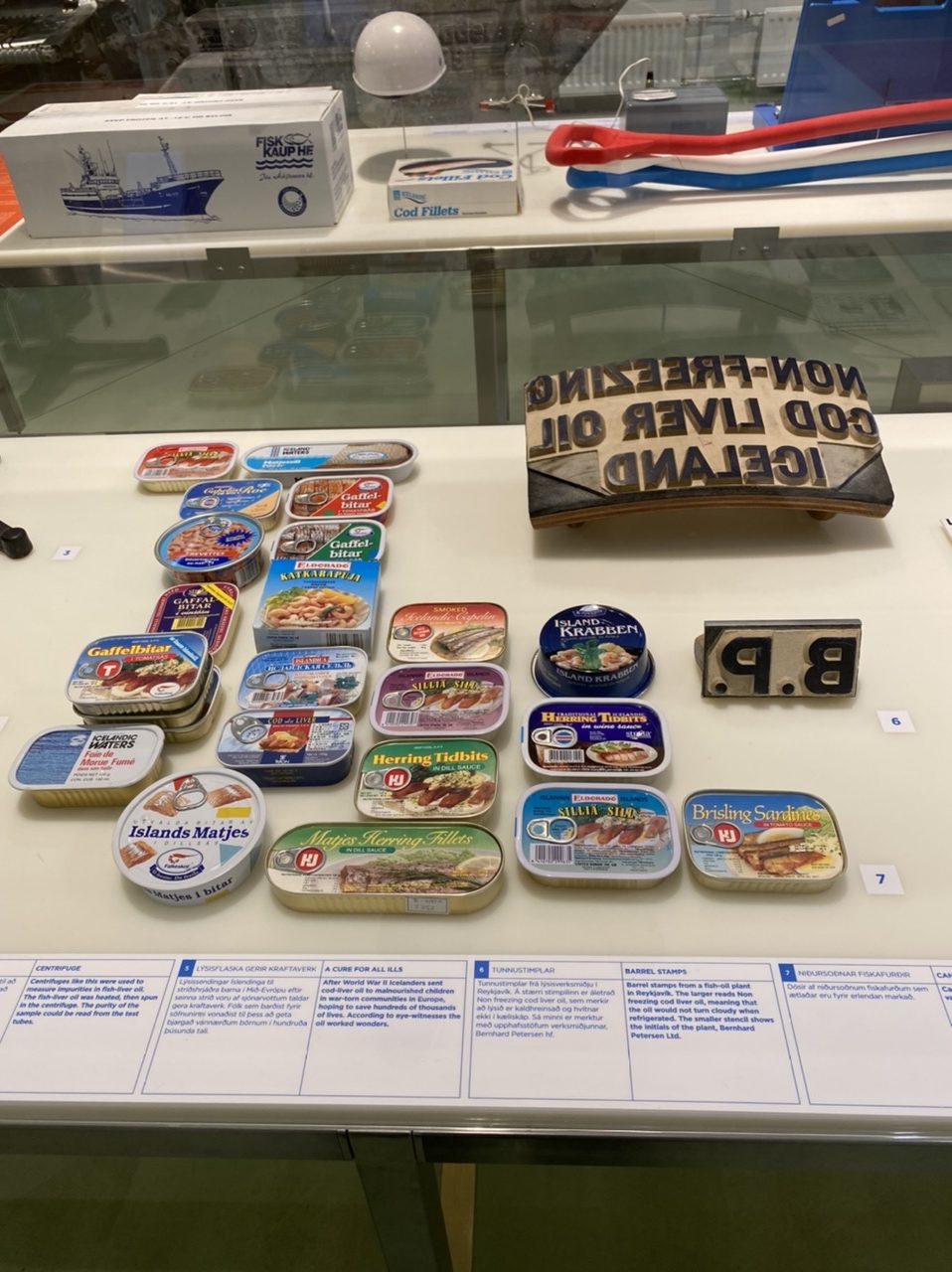 After the Maritime Museum, we wanted fish; our friends had done some research and found Messinn, less than a five-minute walk from our hotel. It was a great catch – their specialty is "fish pans". Diane had the Atlantic Wolffish and I had the cod with curry and chili – both were excellent. And somehow, we had room for dessert and split a piece of chocolate cake with pistachio ice cream!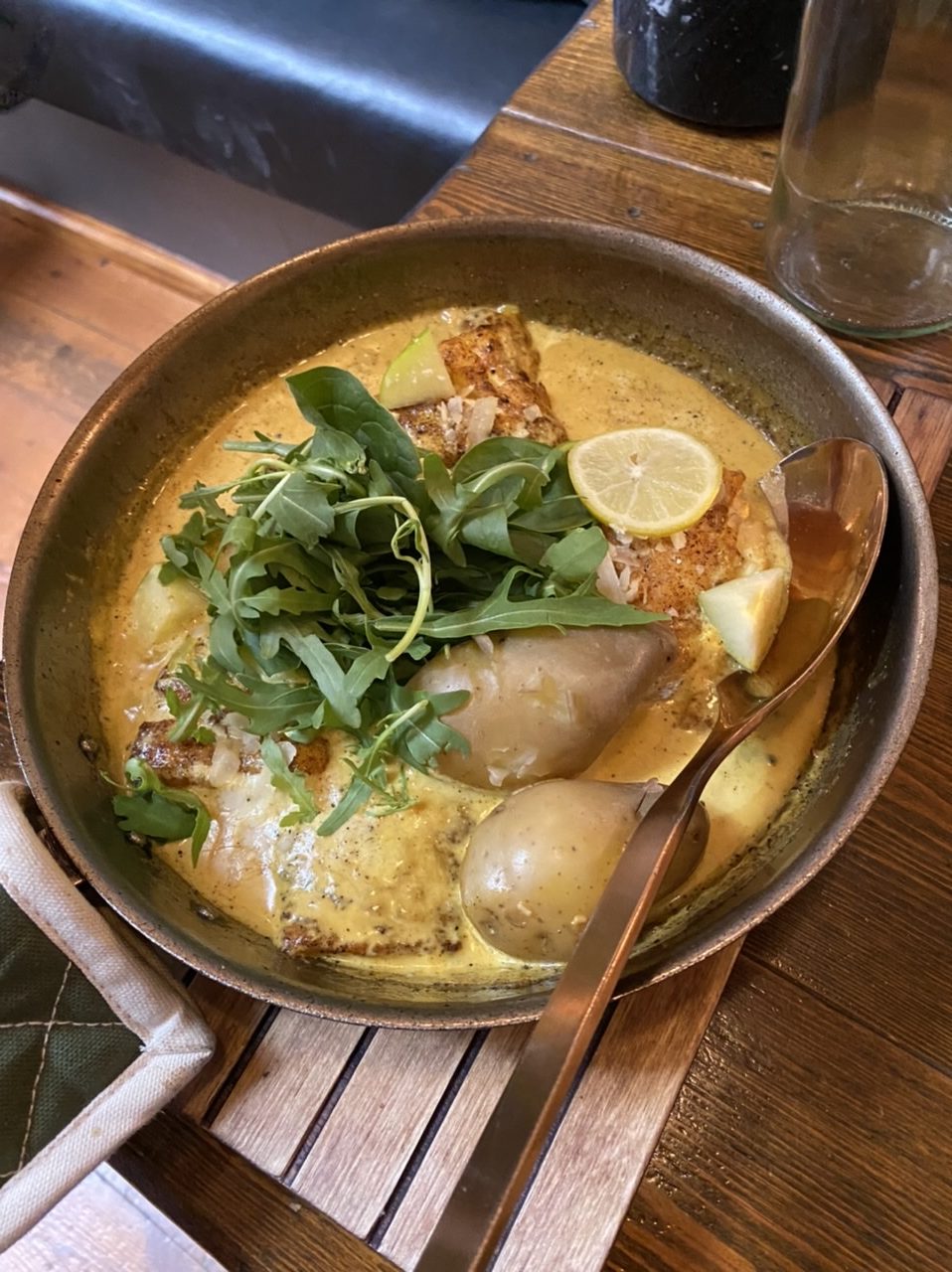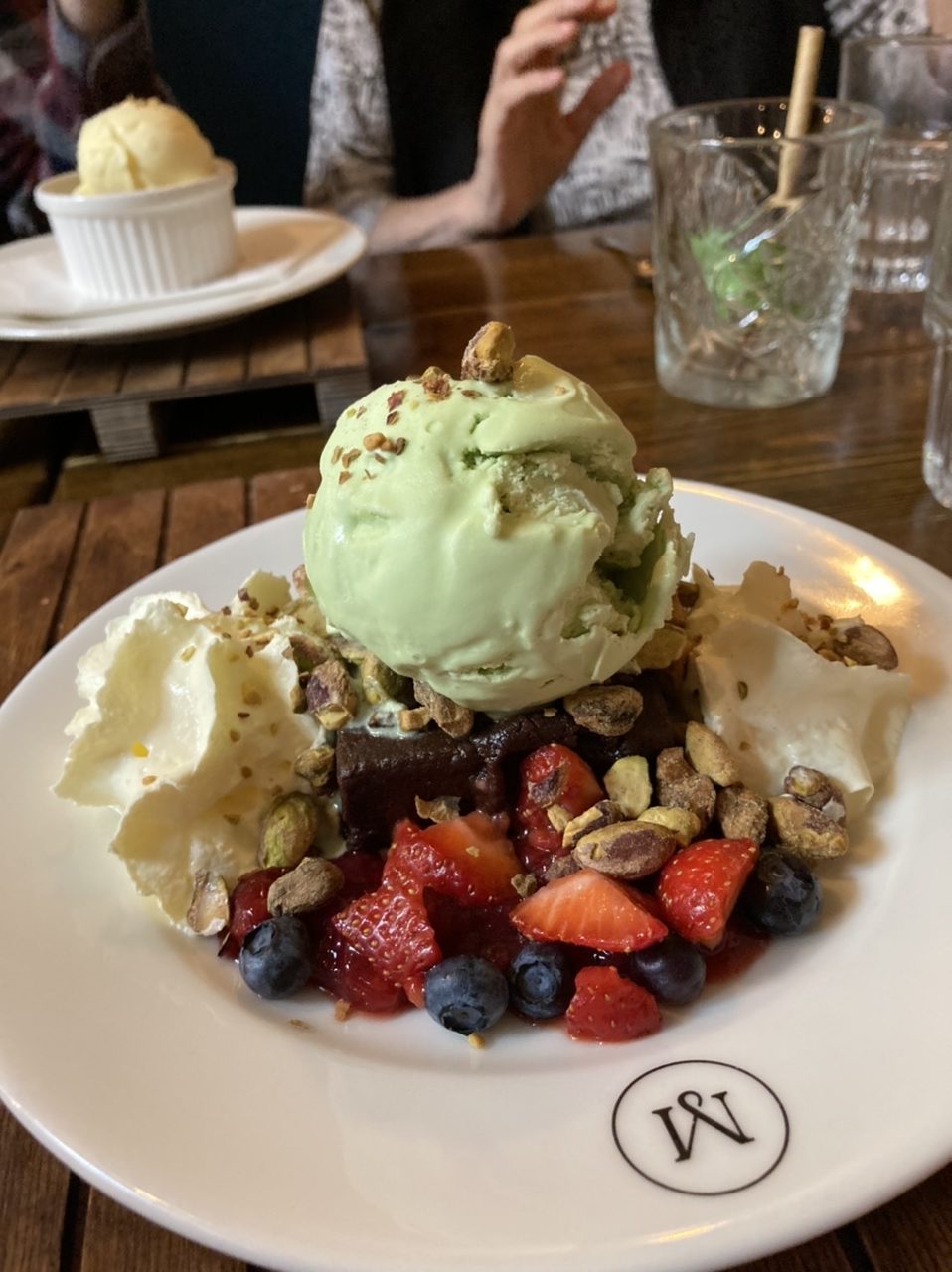 Tomorrow will start early; we leave the hotel at 8am to join the rest of our group for breakfast and a swim at the Blue Lagoon, followed by a tour of the Hallgrímskirkja Church (I'm hoping they include a trip to the tower, since we've already seen the rest of the church). The rest of the day will be "at leisure" (which means we get to figure out our own meals – I don't think that will be much of a hardship).