Our pre-tour officially began this morning when we got into a mini-bus with a dozen other travelers for our excursion to the Blue Lagoon.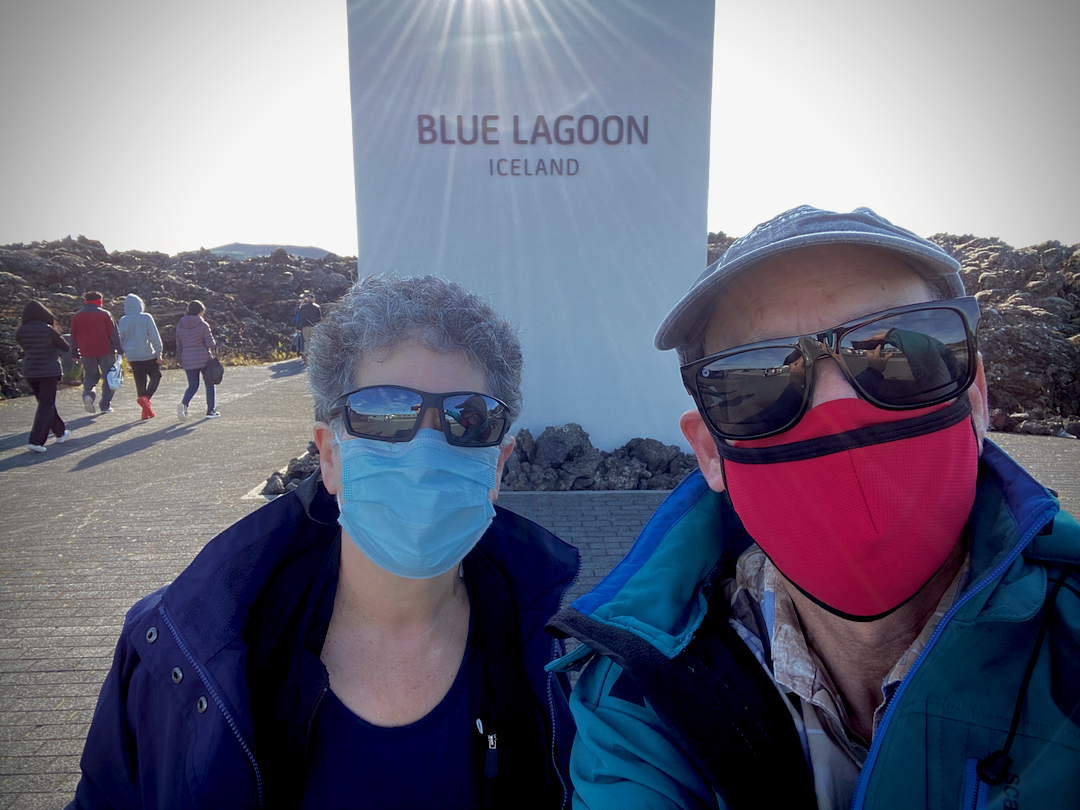 The trip included a buffet breakfast (in Iceland, such things still exist!), a swim in the lagoon, a drink, and their silica mud mask – we took advantage of all four.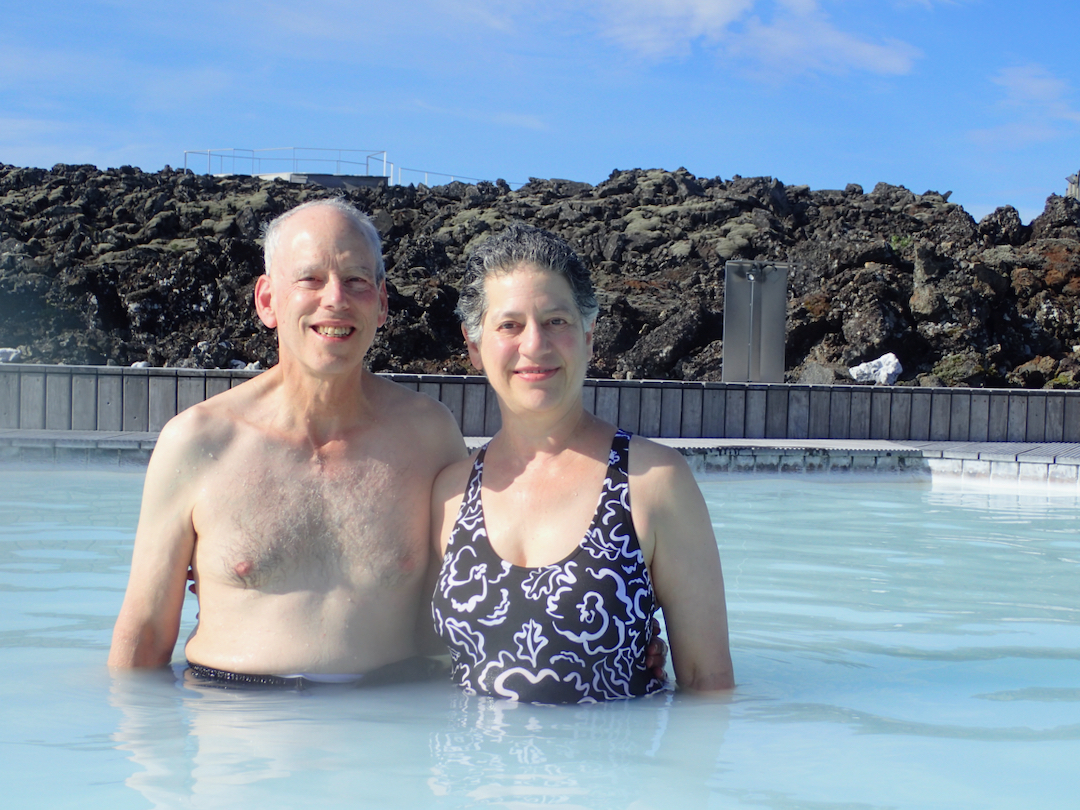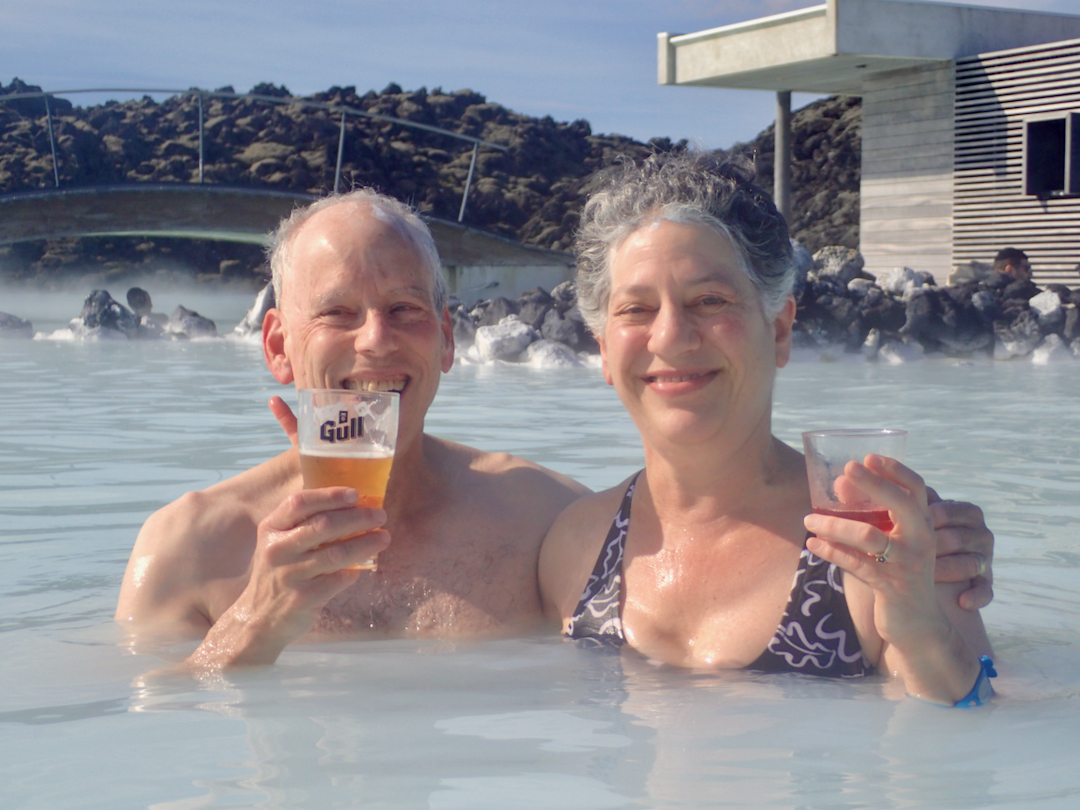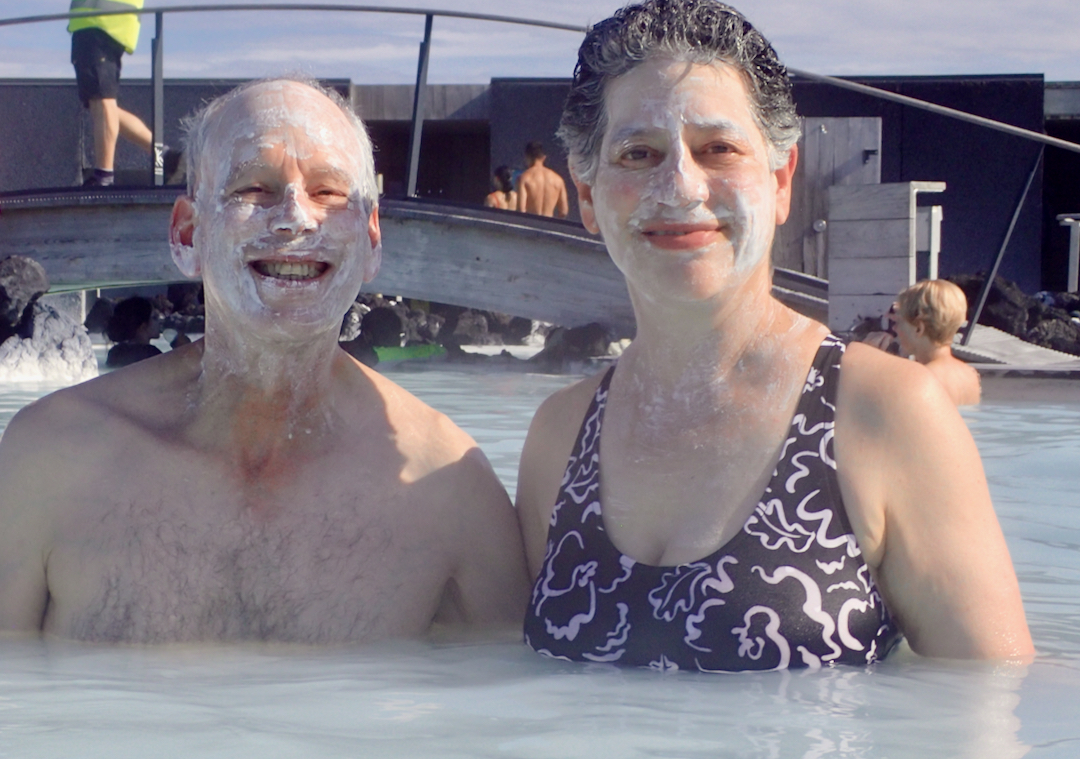 After the lagoon, we got onto a bigger bus for the trip into town and a visit to the Hallgrímskirkja Church – since we'd been there already, we left the group and had lunch at 101 Reykjavik Street Food. I had the plokkfiskur (traditional Icelandic fish stew) and Diane had the lamb soup. I'd go back – even if they didn't also give us free Prince Polo bars for dessert.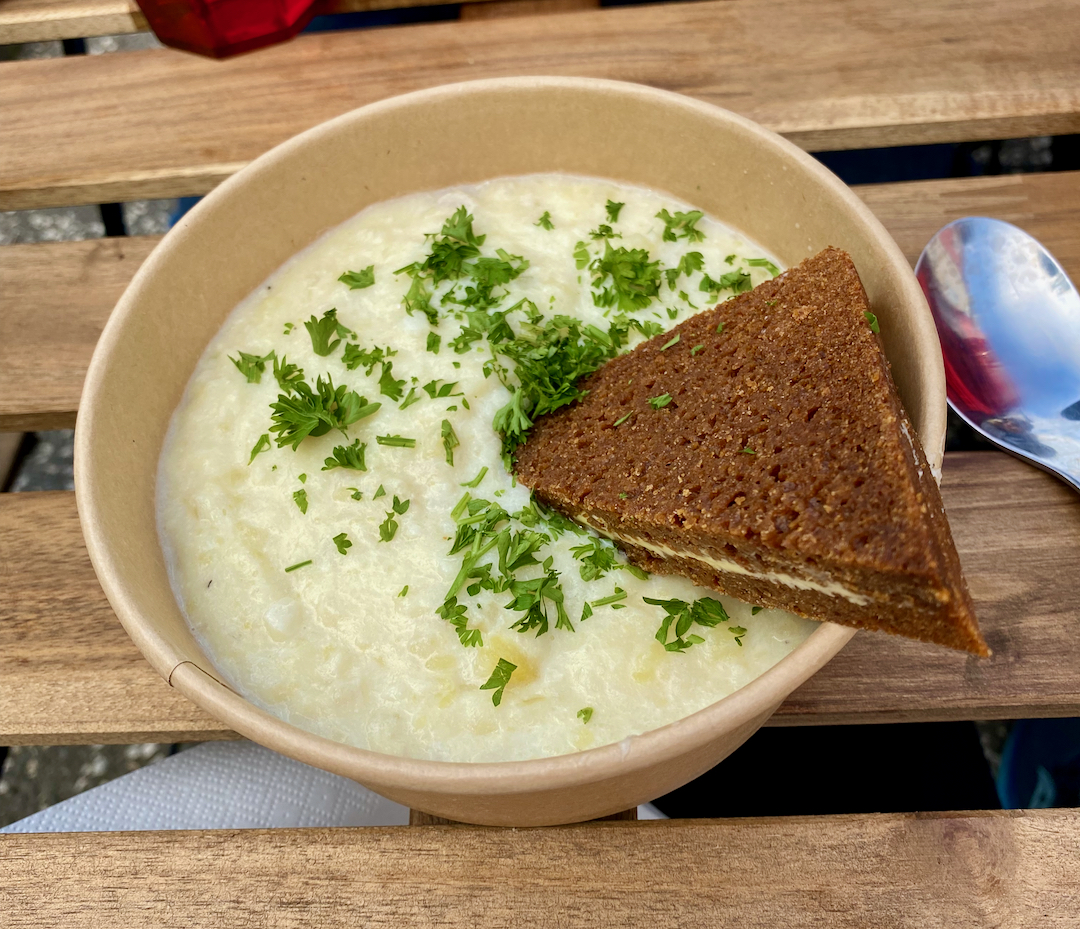 The rest of the day was "at leisure", so we wandered around town, including paying a visit to the Sun Voyager sculpture on the waterfront.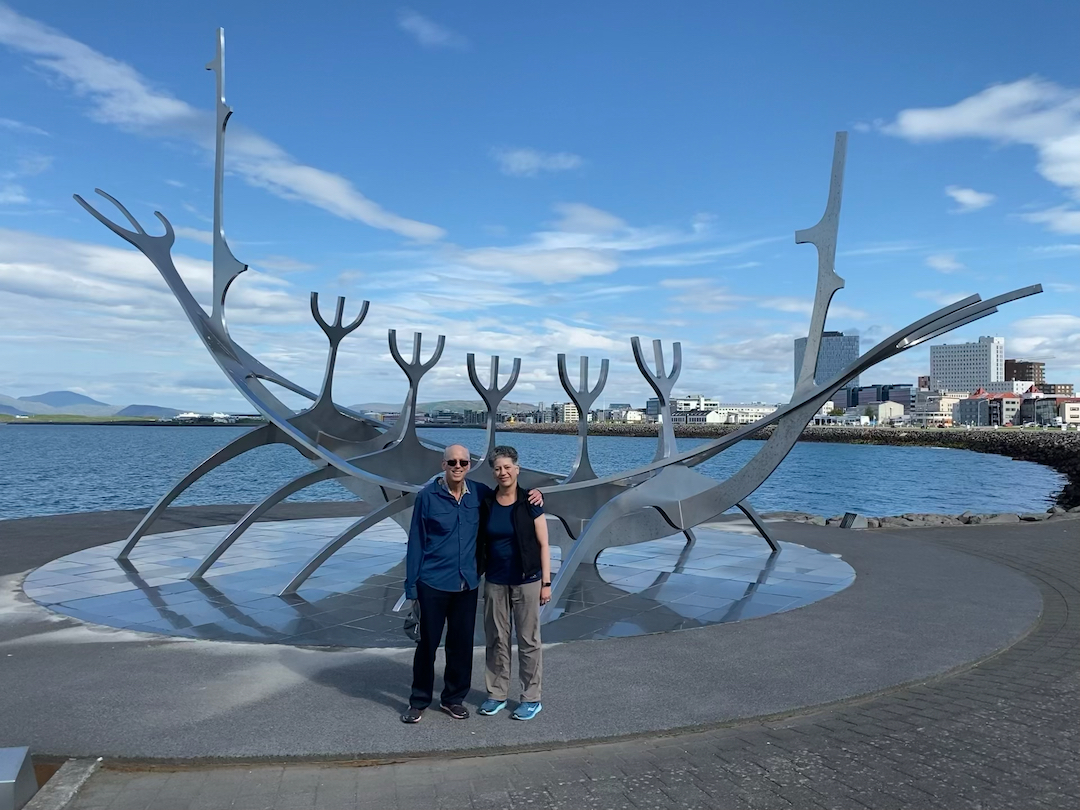 The weather was beautiful – sunny and 66 degrees – and outside restaurant seating was packed!
Tomorrow, we take a city tour in the morning – it'll hit places we haven't been yet, so we expect to stay with the group all day.