We got up extra early today to be sure we wouldn't miss our Covid-19 test, so of course we were ready to leave the ship 30 minutes before our target.
The ship called a taxi for us, and a few minutes later, they said it was ready. The cruise director helped us with our luggage and we left the ship for the last time. There was a taxi there – but it had passengers in it, and when they got out, it drove off.
The people in the taxi were looking for a Golden Circle tour, which didn't seem to be anywhere nearby. Our taxi (or at least another taxi!) pulled up while they were on the phone with their tour operator and we were off to the hotel – I hope they found their tour.
It only took a few minutes to get to our home for the next two nights, the 101 Hotel. Our room wasn't ready, unsurprisingly, so we had them store our bags and waited for our friends to arrive so we could split a taxi to and from the Covid testing place.
The test was uneventful, and our results were negative, so we'll be able to go back to the US on Sunday.
After getting tested, we went back into Reykjavik to enjoy the day. We started at the Saga Museum, which uses dioramas like this one to bring the early years of Iceland's history to life. There's an audio tour included – the whole museum took about 45 minutes to explore. Fun, but not life-changing.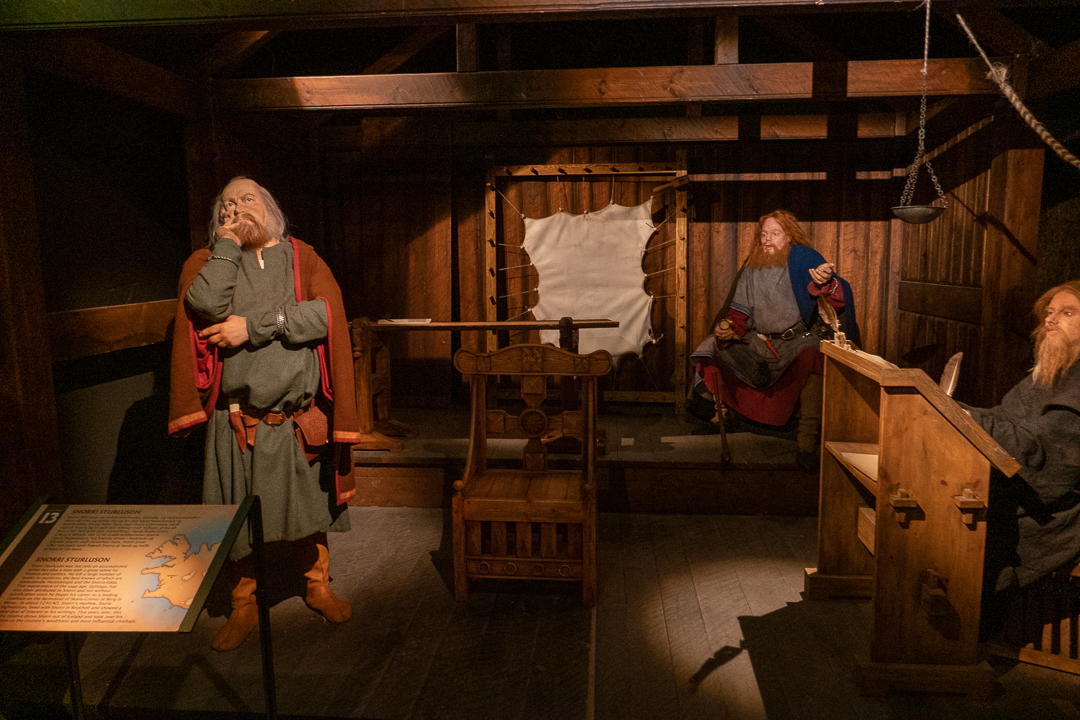 From there, we went to Whales of Iceland, which also uses an audio tour and whale reproductions to help you appreciate cetaceans. Again, fun, but not life-changing.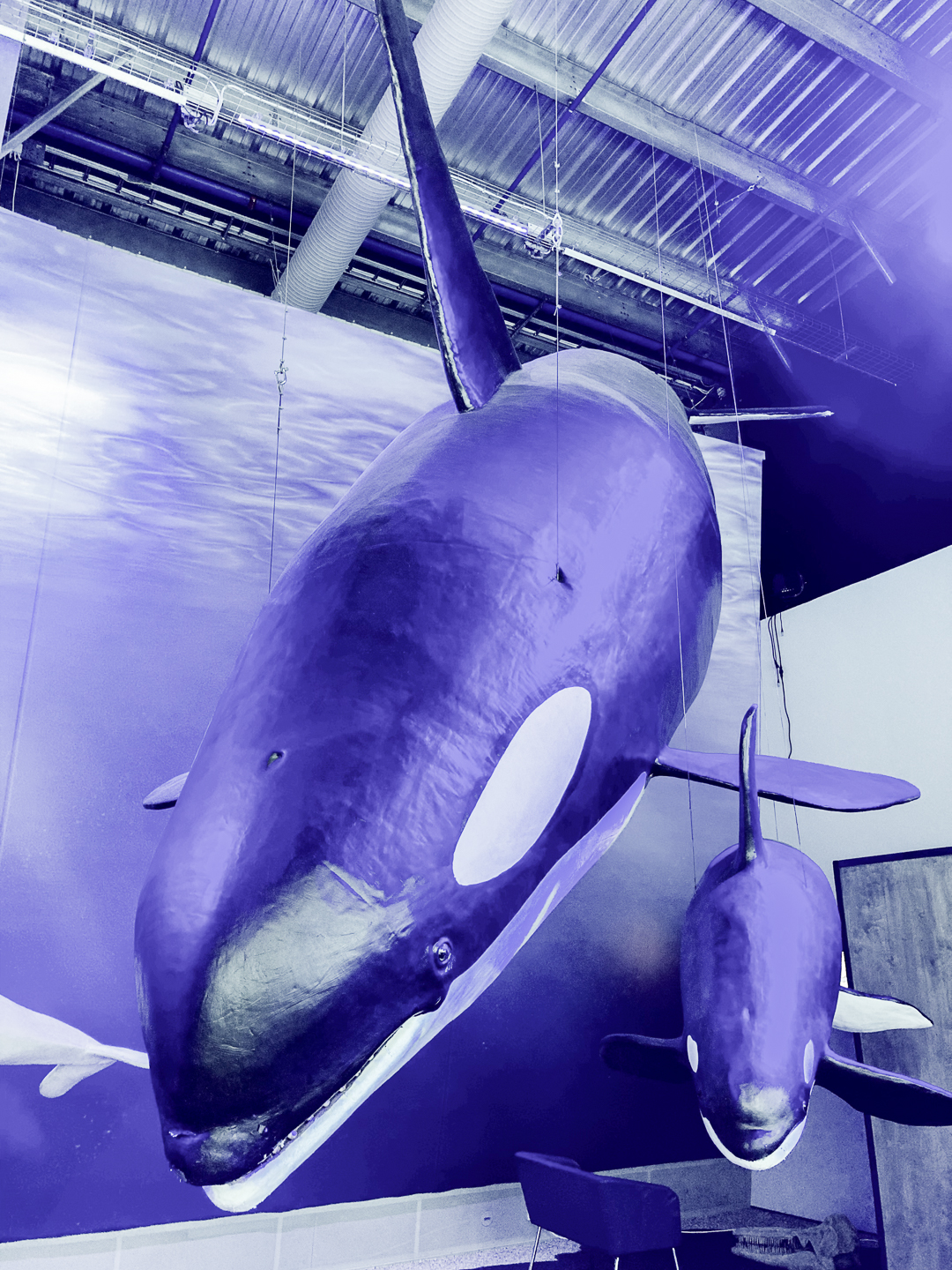 We had hoped to have lunch at Kasbah, but even though they had signs in front of the restaurant advertising their lunch specials, they were closed. I checked the web site later and found that they're only open for dinner – and we didn't go there for dinner, either. Since Kasbah was closed, we went across the street to Reykjavik Fish; three of us had fish and chips, while Diane held out for Arctic char. Diane and I did agree on having Boli Beer – it was the best Icelandic beer we've had.
We went back to the hotel and finished checking in – our room overlooks Arnarhóll. Unfortunately, that also means it overlooks Hverfisgata, a very busy street – it's going to be interesting trying to sleep tonight.
We finished the afternoon by going to three museums, beginning with The Culture House, part of the National Museum of Iceland. Most of the space is given over to "Treasures of a Nation", Icelandic art – there were some very nice pieces included, such as Lava Flow by Þorbjörg Þórðardóttir: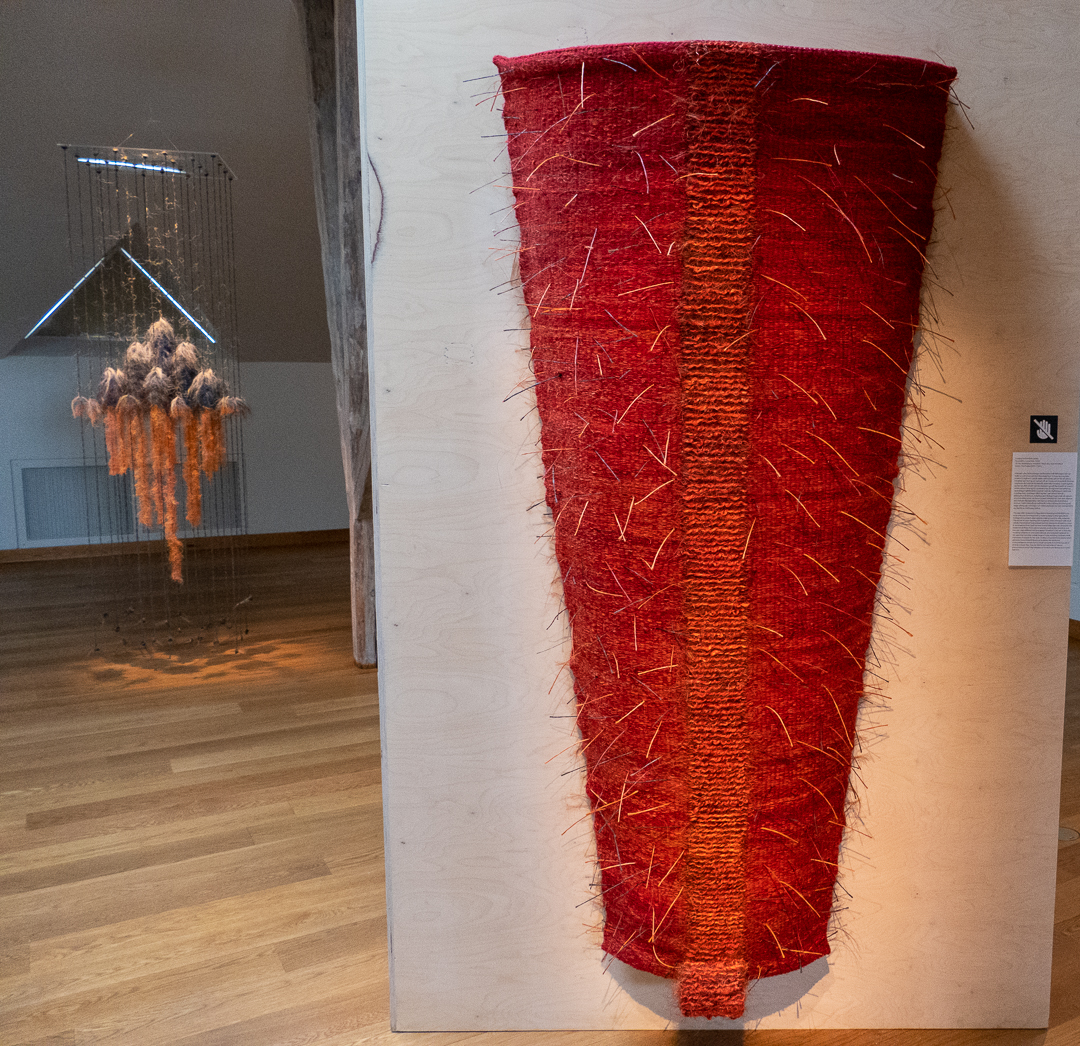 Mountain Vista by Ólöf Einarsdóttir: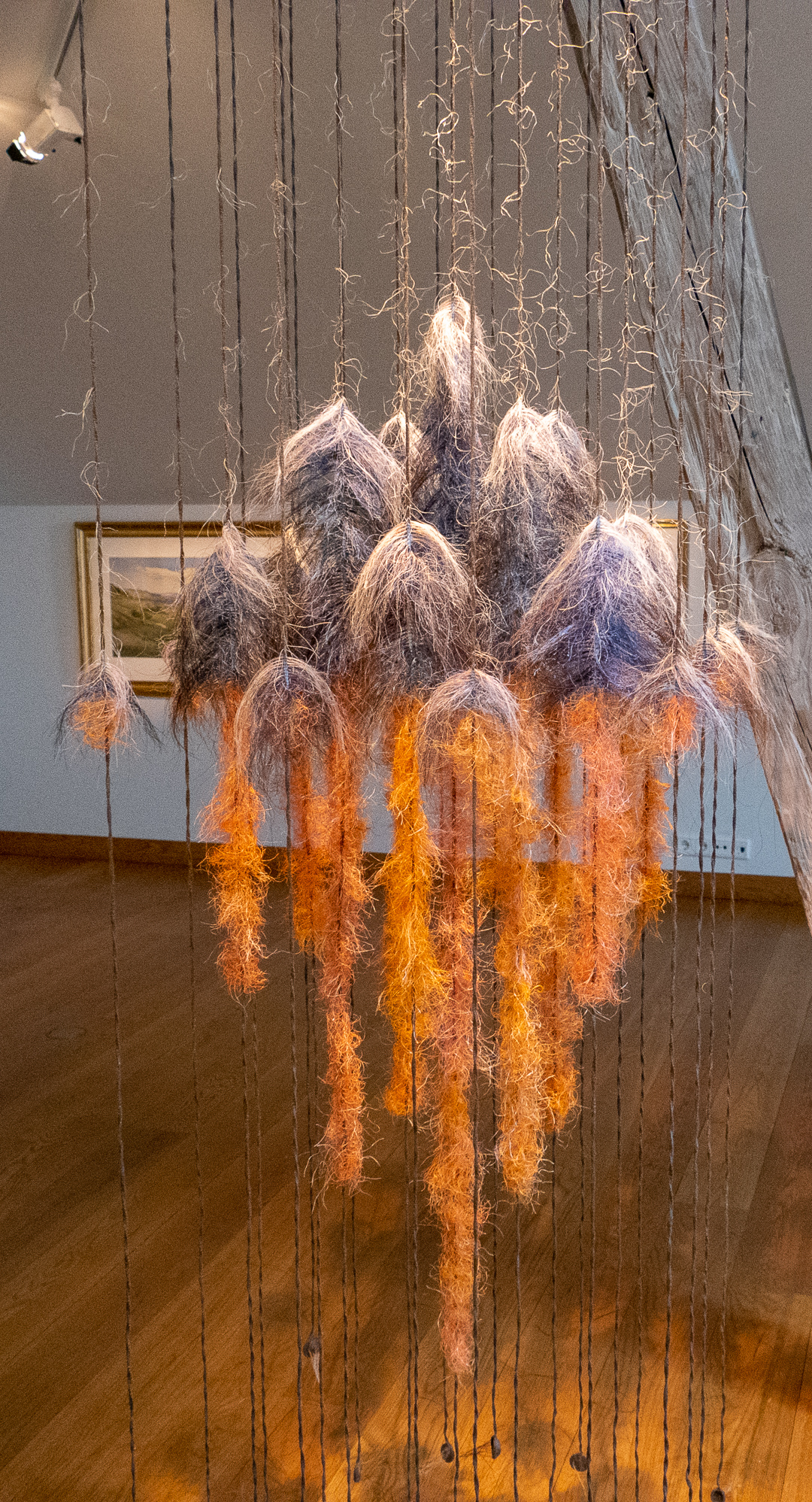 Kitchen Life by Anna Líndal: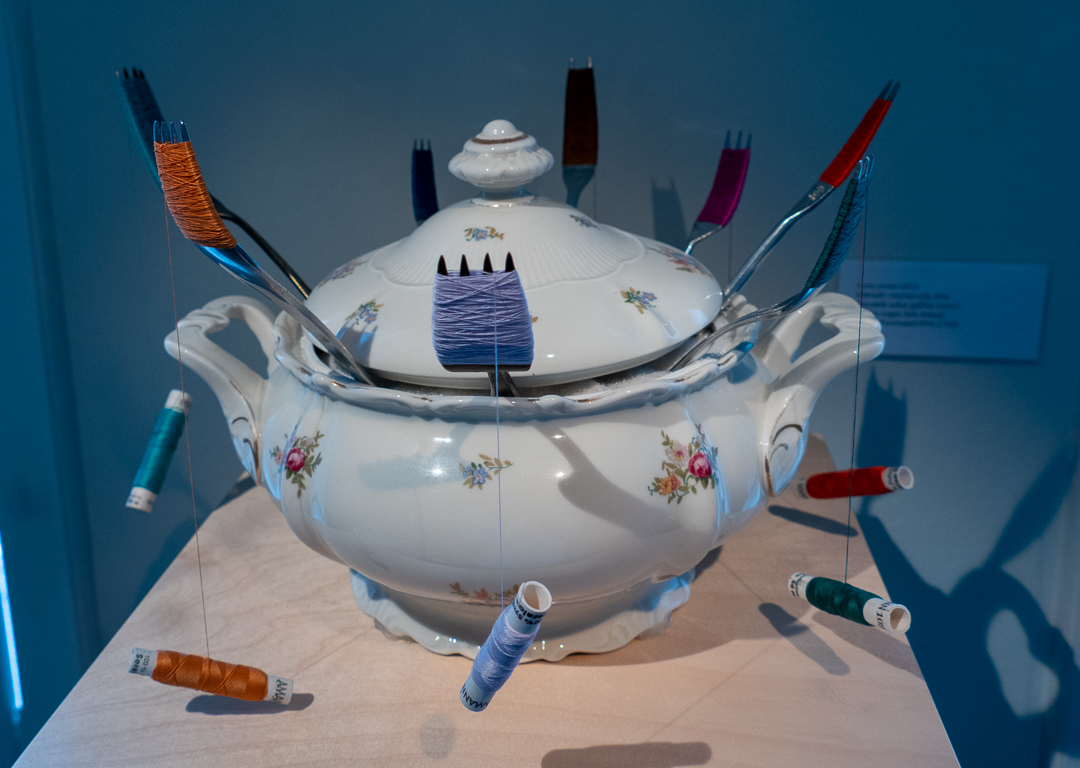 and Die of Destiny by Finnur Jónsson: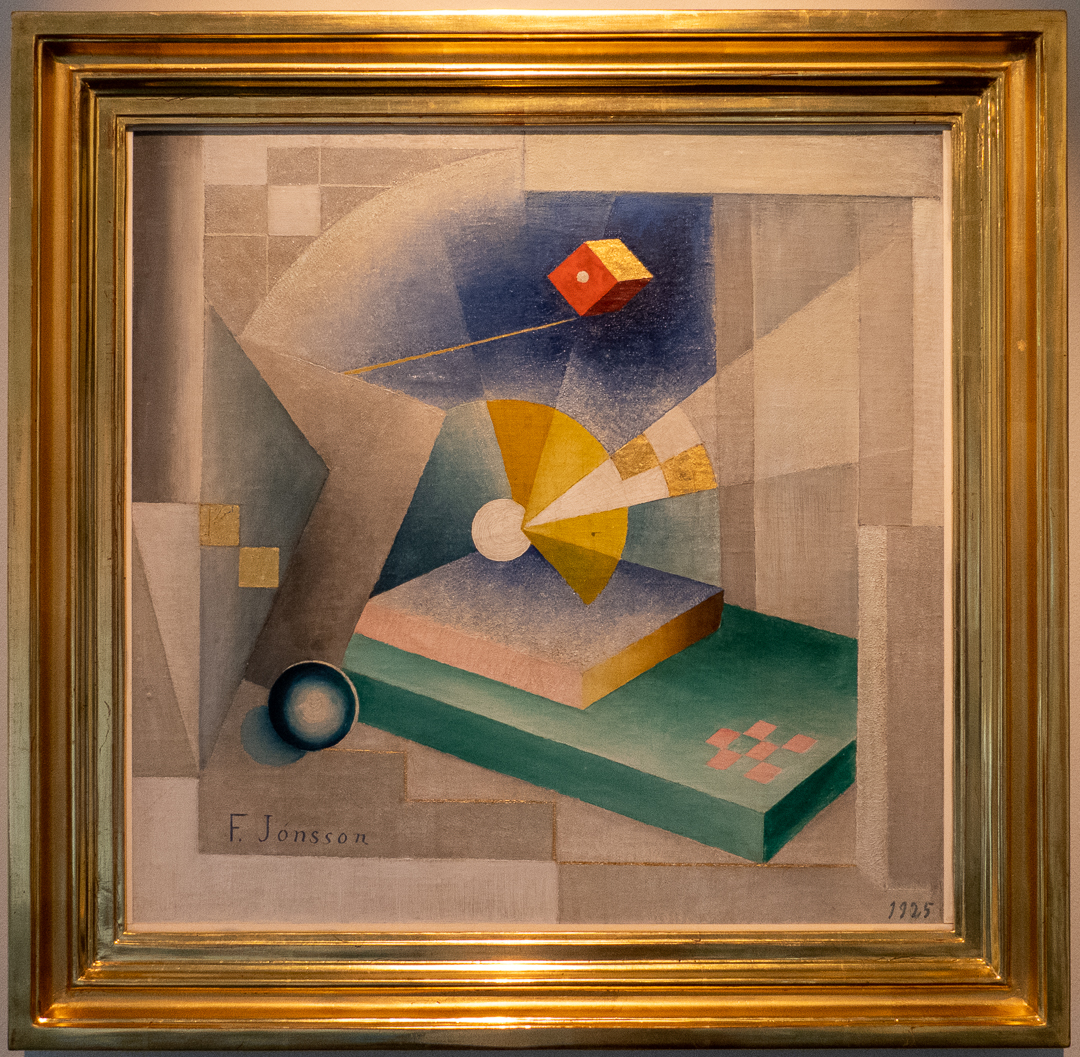 Well worth a visit.
We then went to the Reykjavik Art Museum's Hafnarhjús location; it was devoted to a group exhibition of very modern art. The piece I liked best was called Compasses, by Anna Rún Tryggvadóttir – it was created from felled trees, mounted horizontally and motorized to rotate slowly.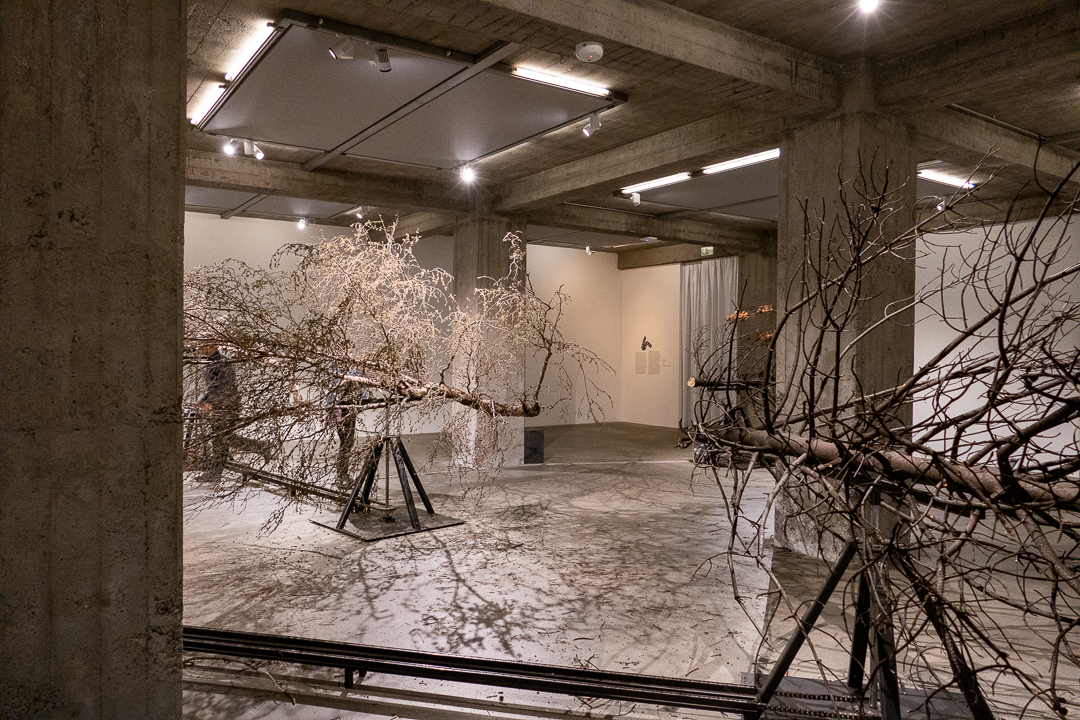 The rest of the exhibit was far more challenging. I'm glad I went, but I'm also glad the price of admission was included in the Reykjavik City Card.
Our final museum for the day was the Reykjavik Museum of Photography, on the 6th floor of the City Library. It was mostly given over to photographs by Sigurhans Vignir, showing Reykjavik (and occasionally other parts of Iceland) from about 1940-1970. I was taken aback when I saw his photo of the Town Center at Siglufjörður: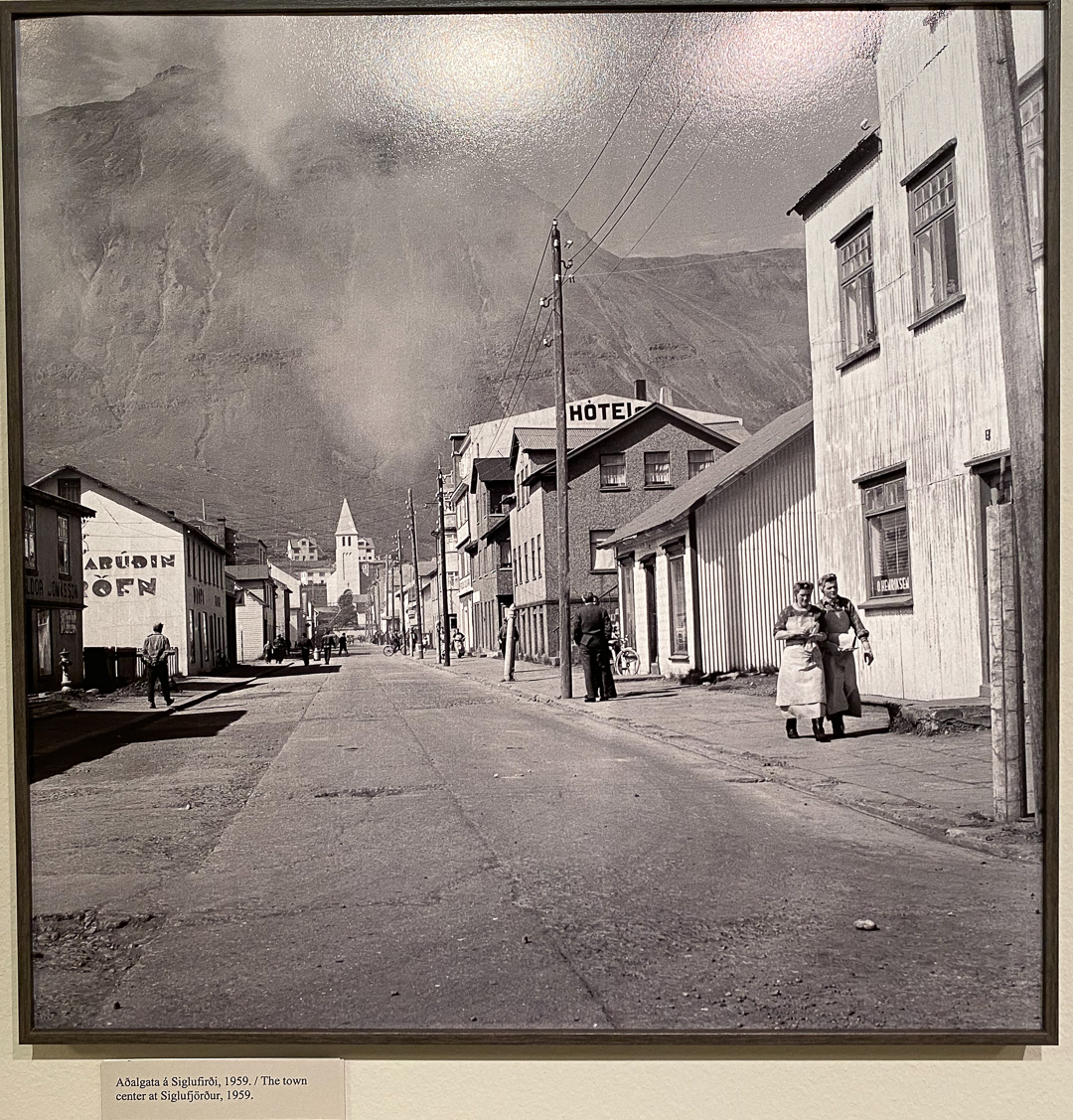 and realized I'd taken a similar photo earlier in the week!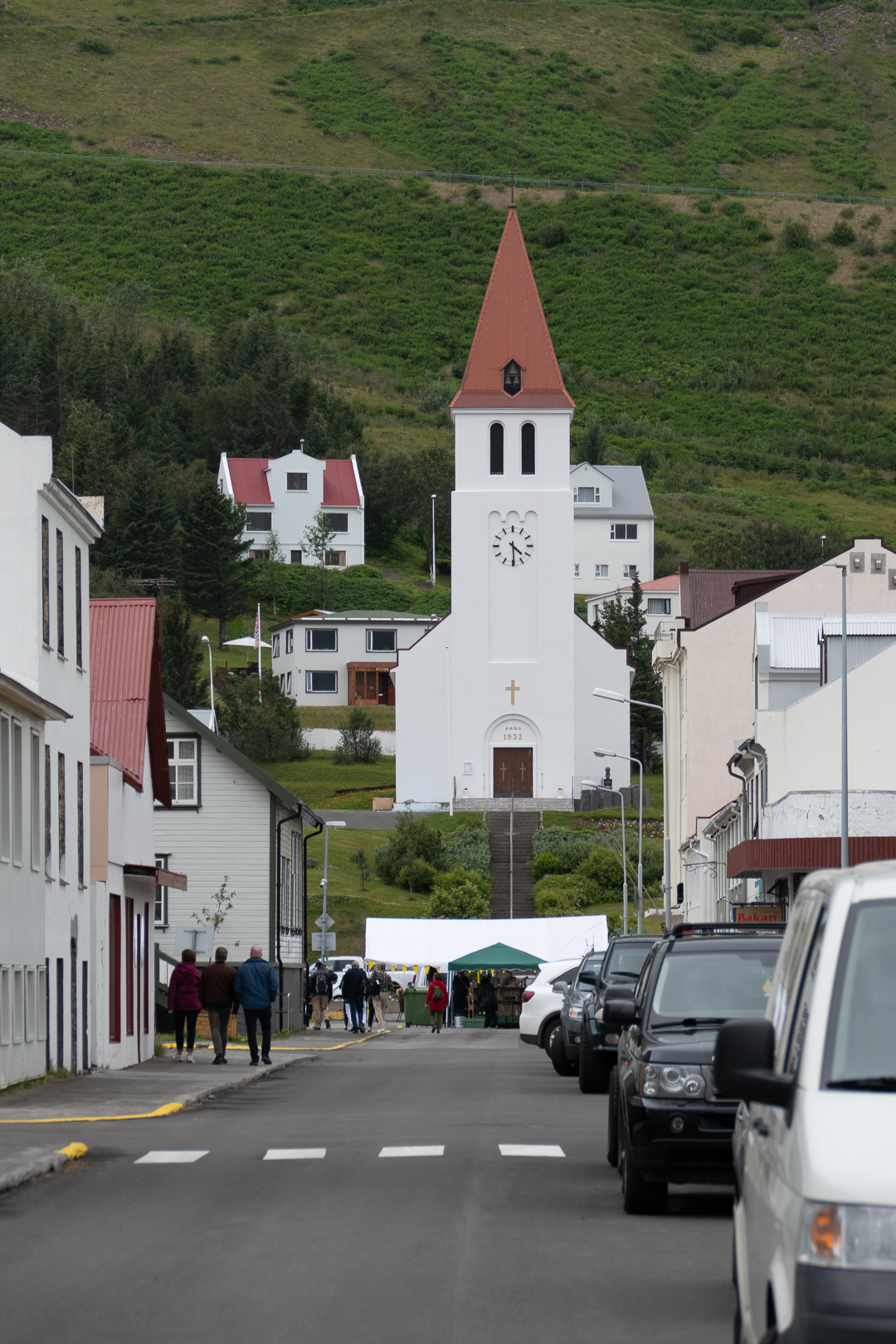 Things had changed in the intervening decades.