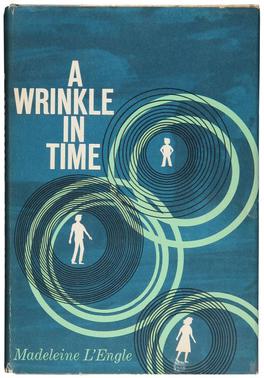 I was Storytelling Tip Master for the Silicon Valley Storytellers meeting on October 11th. The meeting theme was "A Wrinkle in Time", and I wanted the tip of the day to have something to do with the book. I'd read the book in elementary school, but by the time the second book in the series was published, I was in college and not interested in YA books.
Luckily, we had a copy of the book that we'd bought for Jeff when he was in elementary school. I used the opening line of the book ("It was a dark and stormy night") as my inspiration and called on our members to start their stories in a way that drew the reader in.
It took a while, but that first line finally drew me back to the book, and I finished it today. I remembered much of what happened, but I'm pretty sure I got more out of it on this reading than I did the first time through.
We have the next three books in the series; I'm looking forward to catching up with the Murry family!