We're at SFO to fly to Boston and visit Jeff.
One of my credit cards includes a Priority Pass membership, which is mostly useful for lounge access, but at SFO, it also gives us a credit at the Lark Creek Grill – which made it the obvious place to have lunch before our flight. We each had lox and bagels with a sorbet chaser and it cost $8.42 plus tip, a real bargain!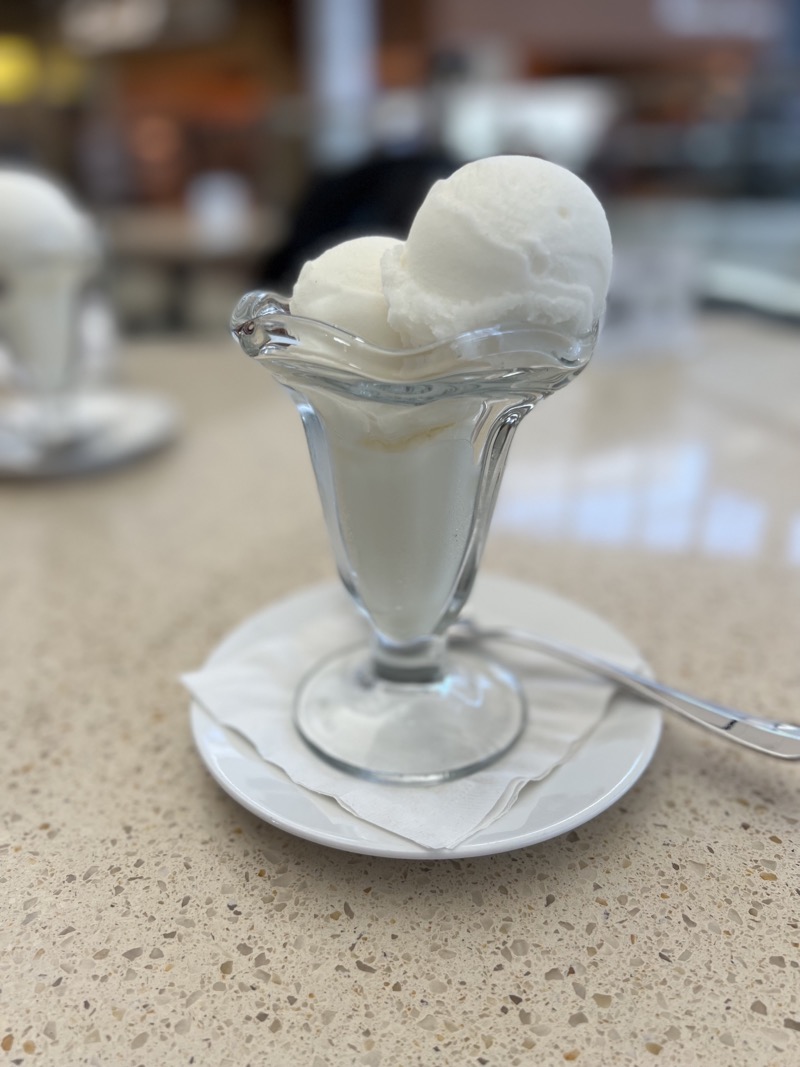 SFO also has art exhibitions; the one across from the restaurant was Mathematics: Vintage and Modern. We didn't have a lot of time to look at it, but I enjoyed seeing some of Cliff Stoll's Klein bottle sculptures.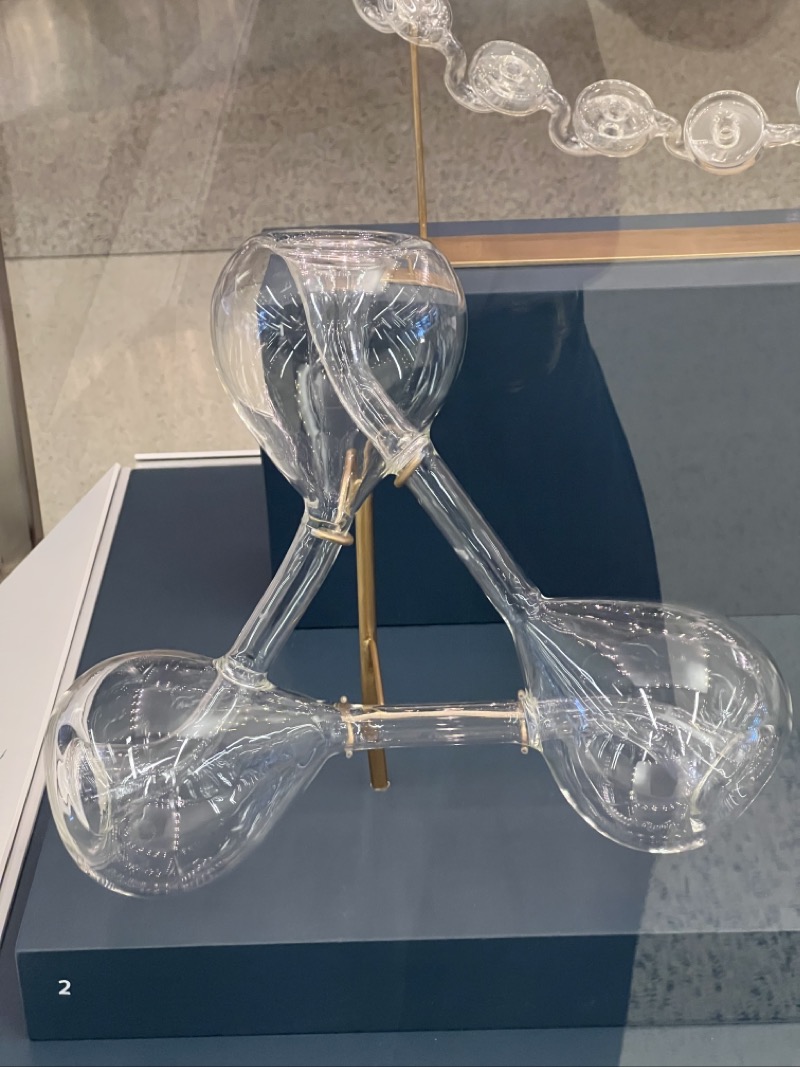 I also liked the vintage math toys – my favorite was the "Think-A-Tron" from Hasbro. I didn't have one as a kid, but I do remember playing with it. Computers have come a long way since then!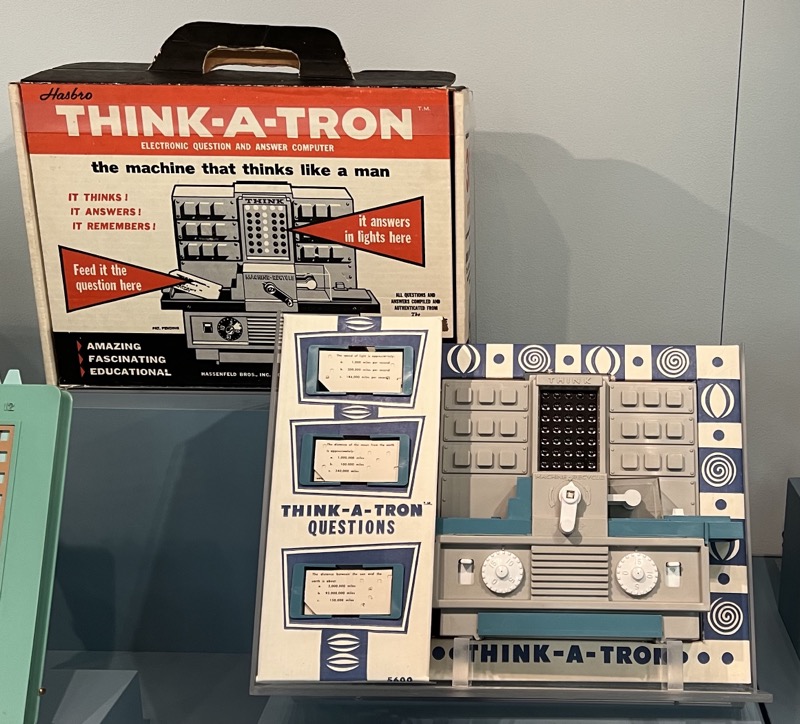 Onward to Boston!