We arrived at the Westin Copley Square a little after midnight; as promised, we had been upgraded to a "Studio Suite". I'm not sure that it's a real upgrade – the room is nice and big, but there's a tiny closet and NO drawer space, so you can't really unpack! Luckily, we use packing cubes, so we won't have to be digging through our suitcases every day, but I have to wonder what the designers were thinking.
Jeff met us at the hotel after a late breakfast and we spent the day filling in gaps on the Freedom Trail.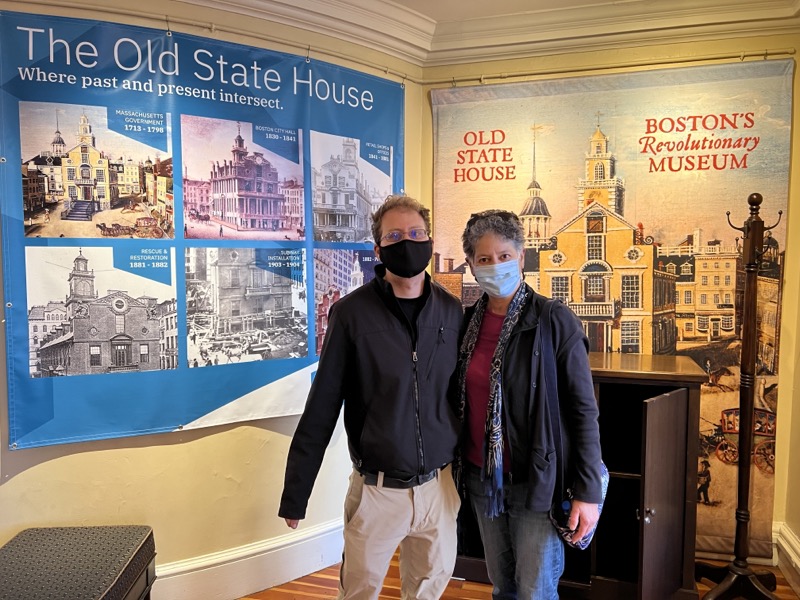 We started at the Old State House; the exhibits were well-done and informative – I especially liked Reflecting Attucks, which put the life of Crispus Attucks into perspective and looked at how his story has been used over the years. The view from the Old State House wasn't bad, either.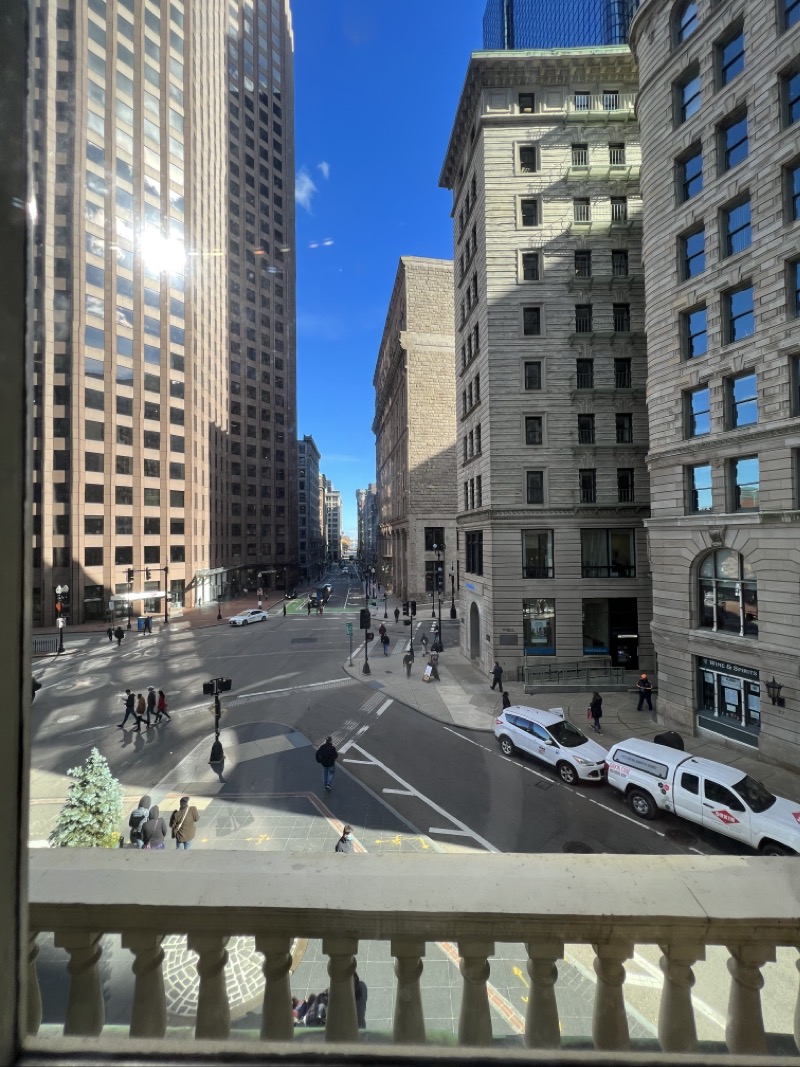 We had a late lunch at Falafel King – recommended!
Our next stop was the Old South Meeting House; again, the exhibits were very informative and engaging. The space itself was more interesting than the Old State House – it's survived better, with pews still in a traditional configuration, so it was easy to put events into place in my mind.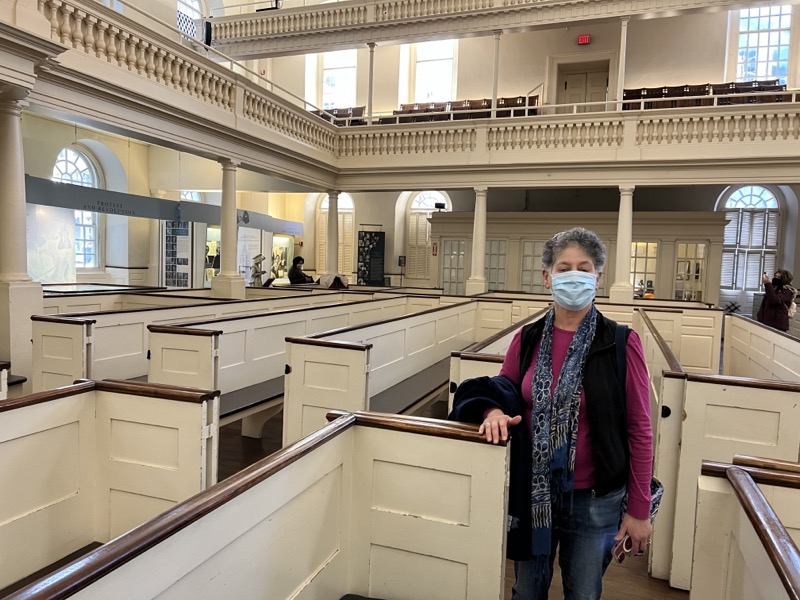 After that, we walked to the Granary Burying Ground to look for the Boston Massacre grave marker (which, of course, includes Attucks), as well as Sam Adams, John Hancock, and much of Benjamin Franklin's family.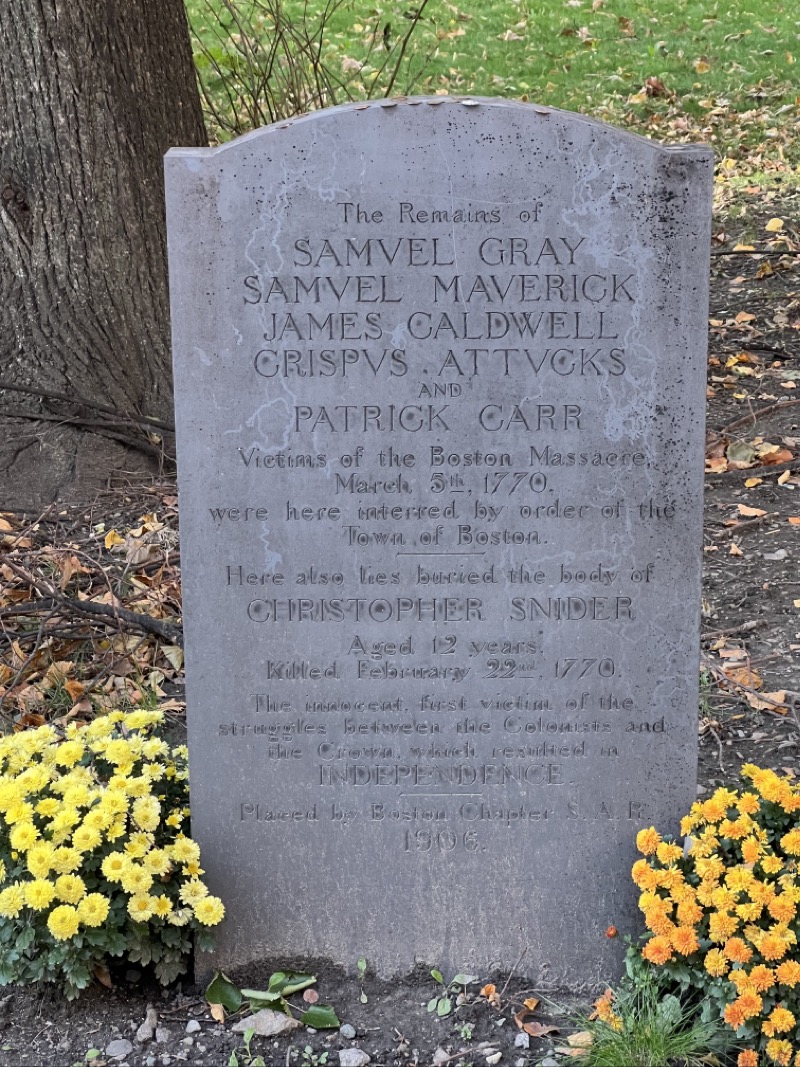 We walked back to the hotel by way of the Common, the Public Garden, and the Commonwealth Avenue Mall. There wasn't much to see in the Public Garden, but we did find one tree along Commonwealth Avenue that was exuberantly celebrating Fall.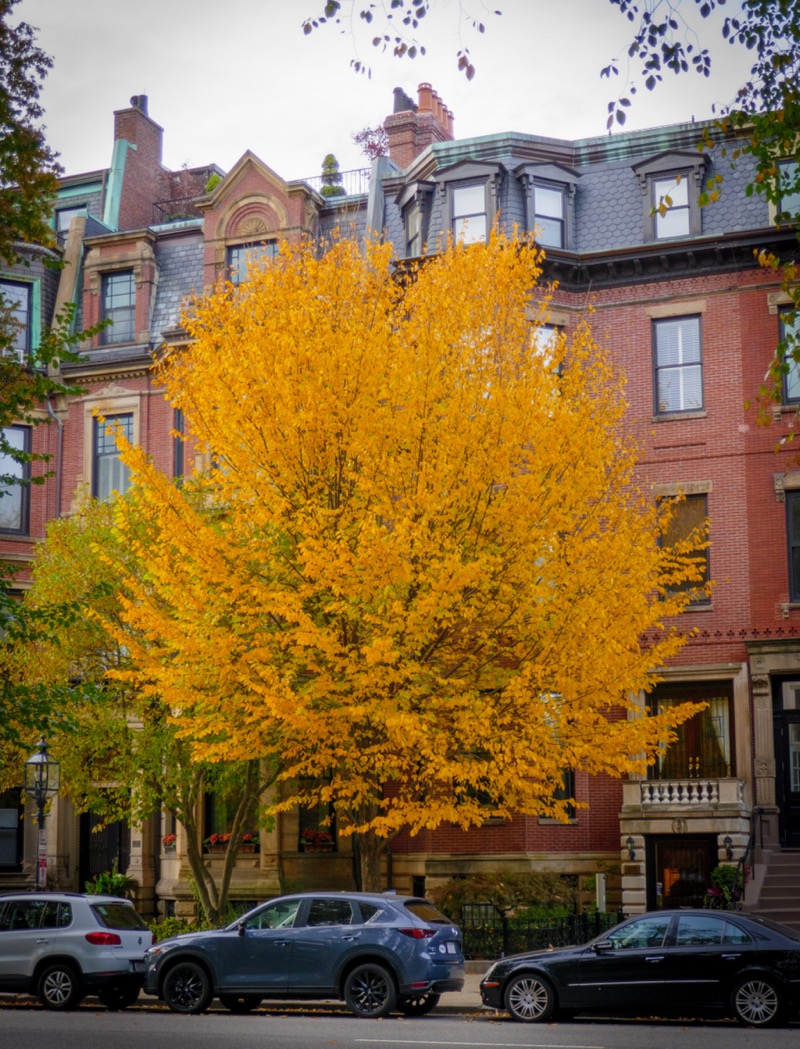 We also took advantage of the late Thursday hours at the Boston Public Library to take a quick look at the art and architecture – here's one of the many murals in the Abbey Room (formerly the Book Delivery Room), just as a sample.

We'd had a late breakfast and a late lunch, so none of us wanted much for dinner, but it seemed like a good idea to eat SOMETHING. There was an obvious answer – walk to JP Licks and have ice cream cones for dinner; problem solved!