When we were here in August, we went to Lexington to explore the start of the Revolutionary War. We had hoped to get to Concord, too, but without a car, it was infeasible. So today, we rented a car (an advantage of going off-season) and drove out to Concord.
Our first stop was the North Bridge, the site of the Shot Heard Round The World.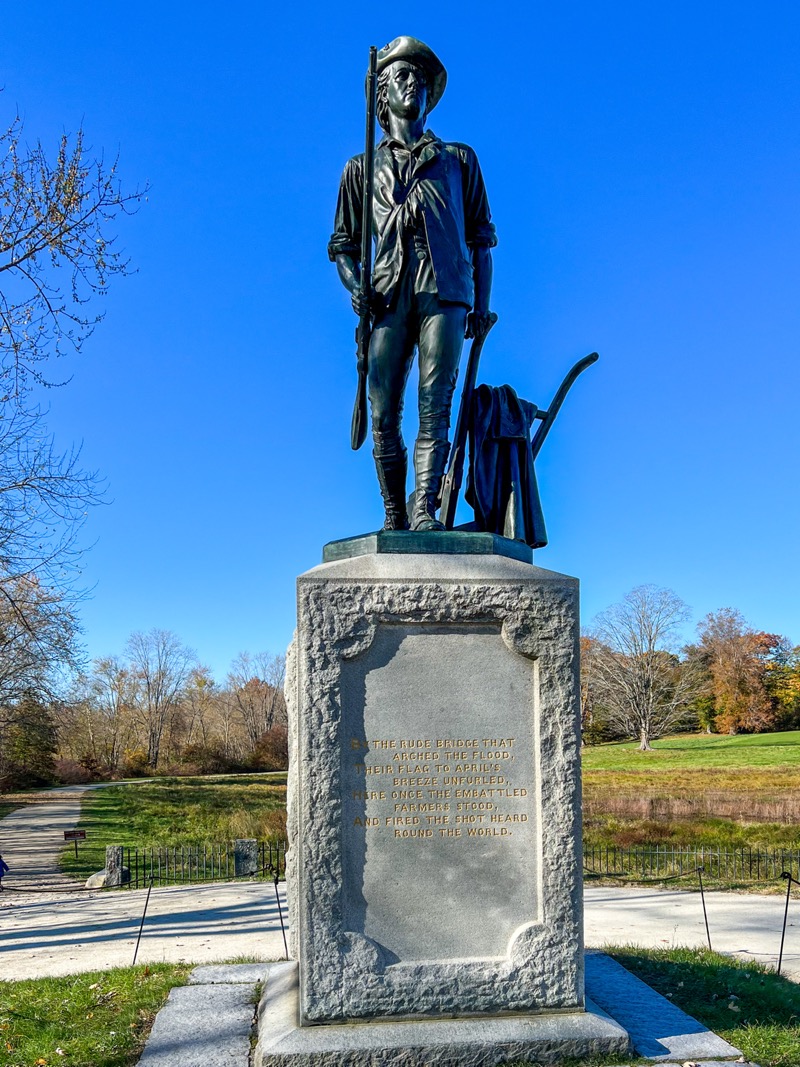 We had a much easier time crossing it than the British did in 1775.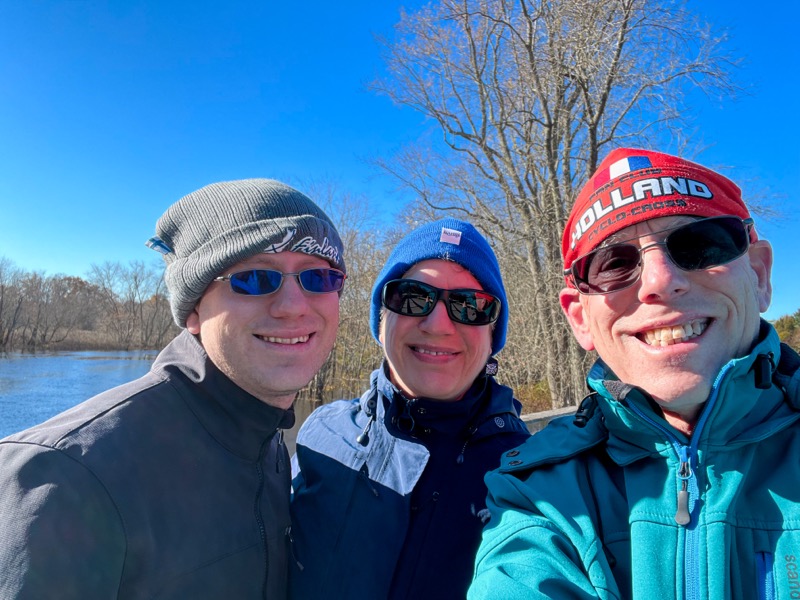 We strolled around the area, enjoying the statuary and the fall foliage.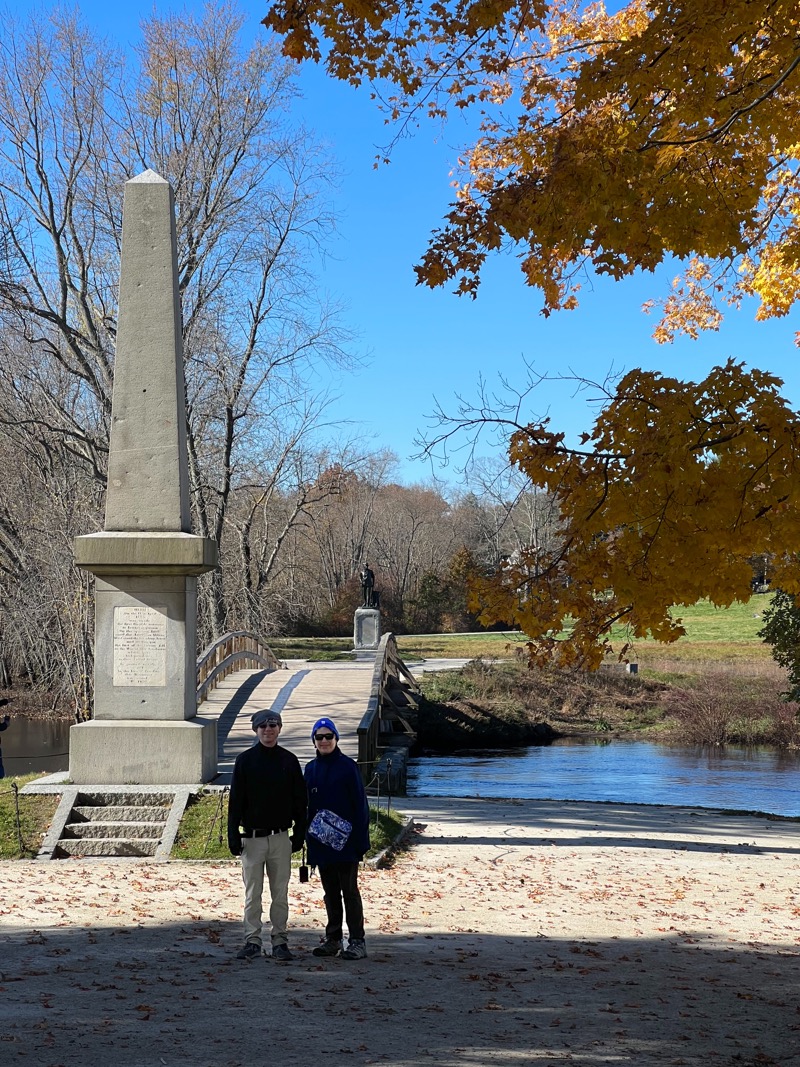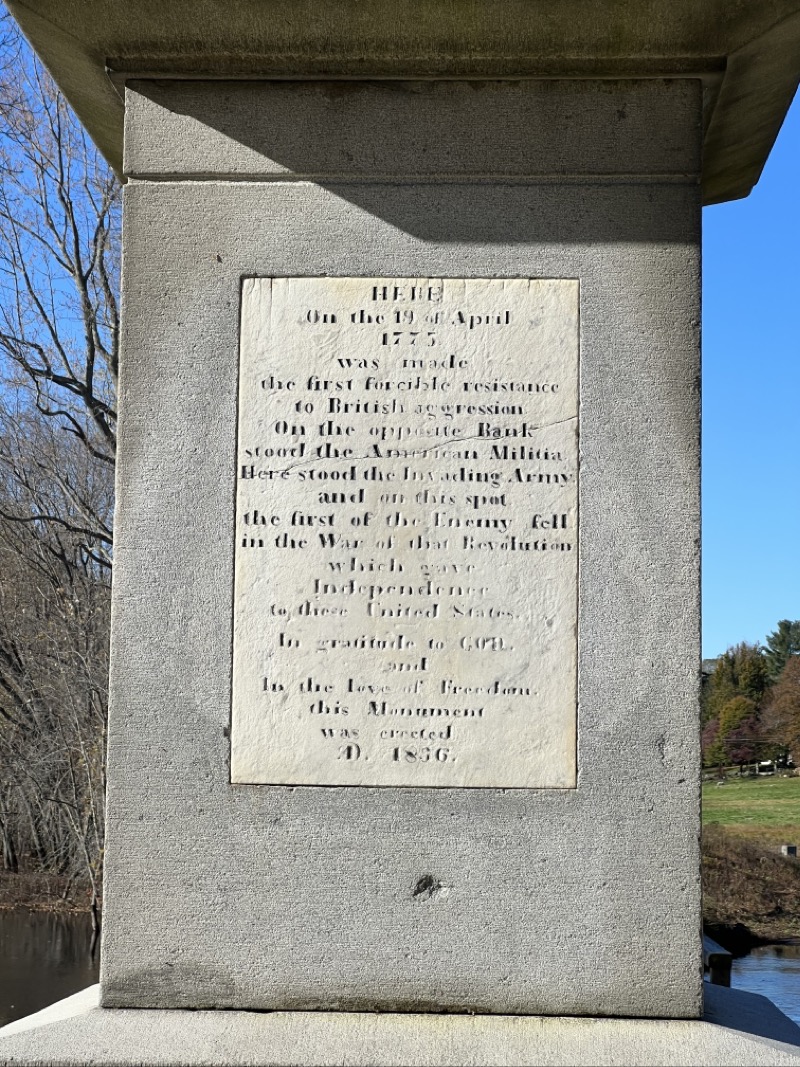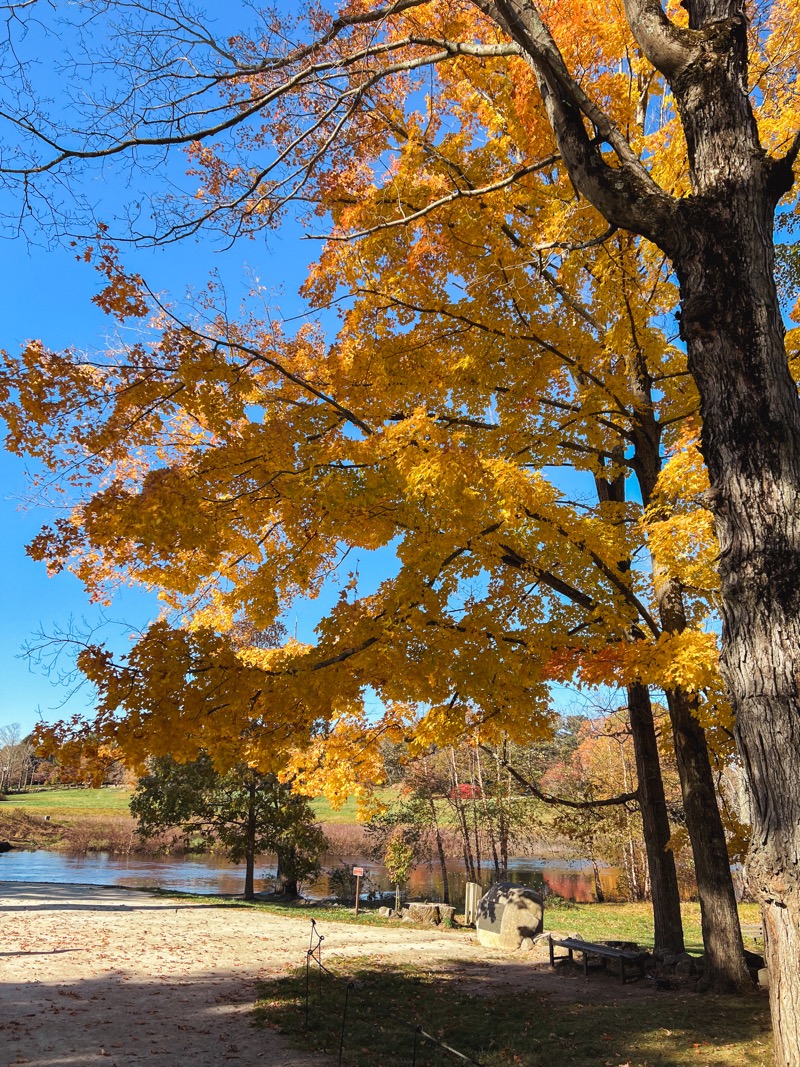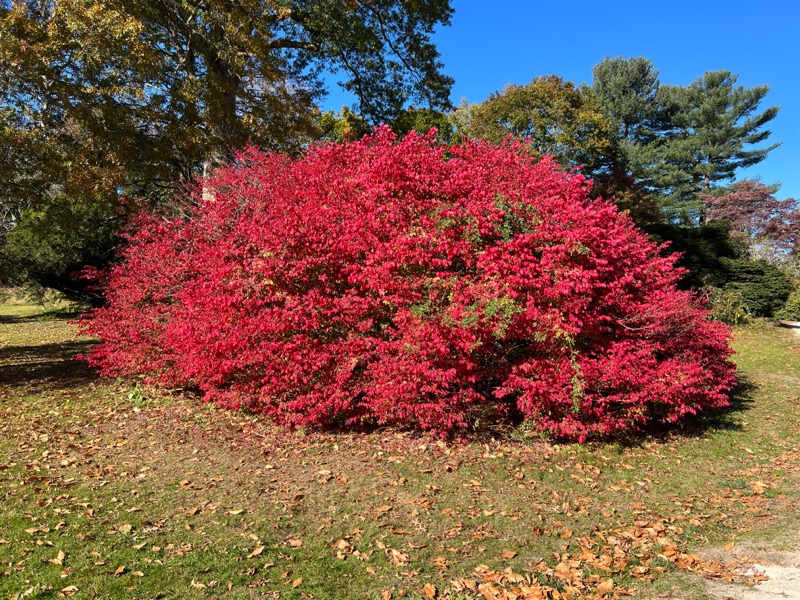 We drove back to Concord for lunch and a walking tour – we were the only ones on the tour (another advantage to going off-season). The guide told us about the very early days of Concord, its Revolutionary history, the literary lights who were there in the 19th century, and we ended with a tour of the Old Hill Burying Ground. I was too busy listening to take photos, except a couple of the Monument to the Fallen of the War of the Rebellion (Civil War).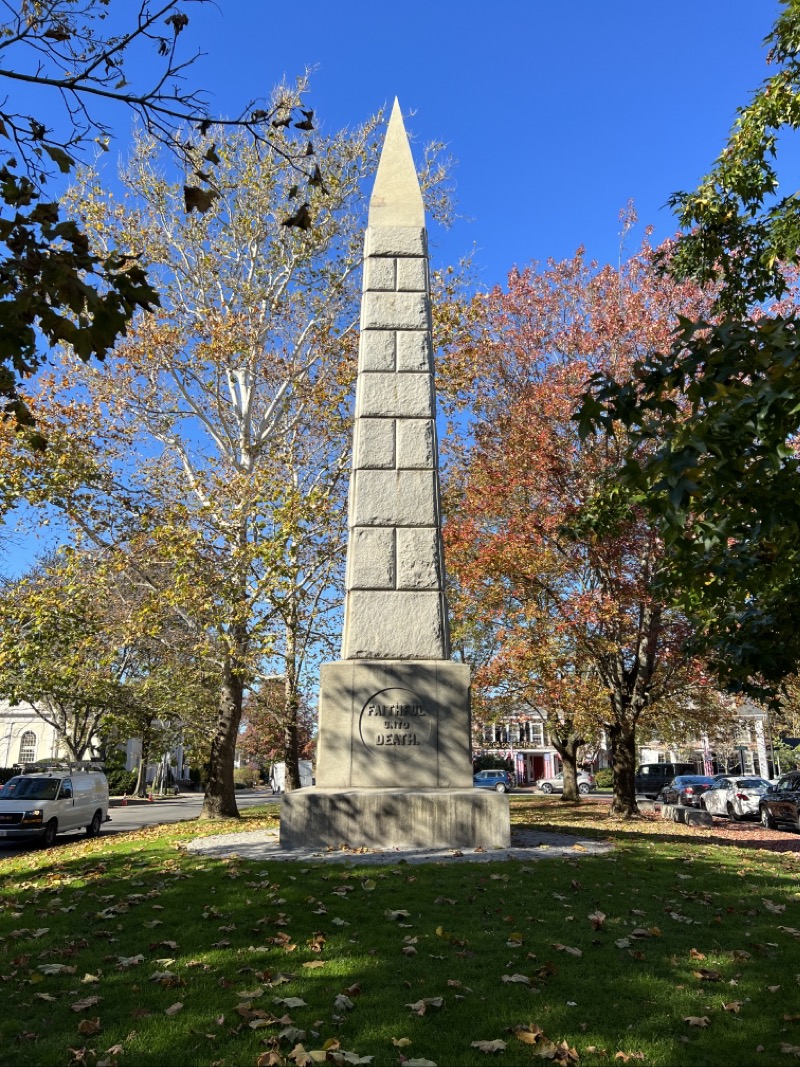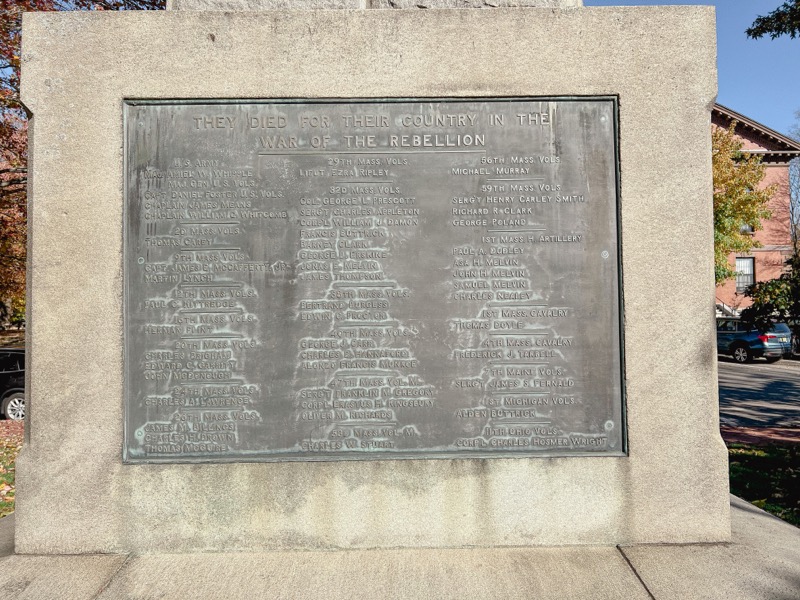 After the tour, we walked over to Sleepy Hollow Cemetery to visit some famous authors, including Henry David Thoreau, Louisa May Alcott, Ralph Waldo Emerson, and Nathaniel Hawthorne. I was amused that people left pencils on the graves!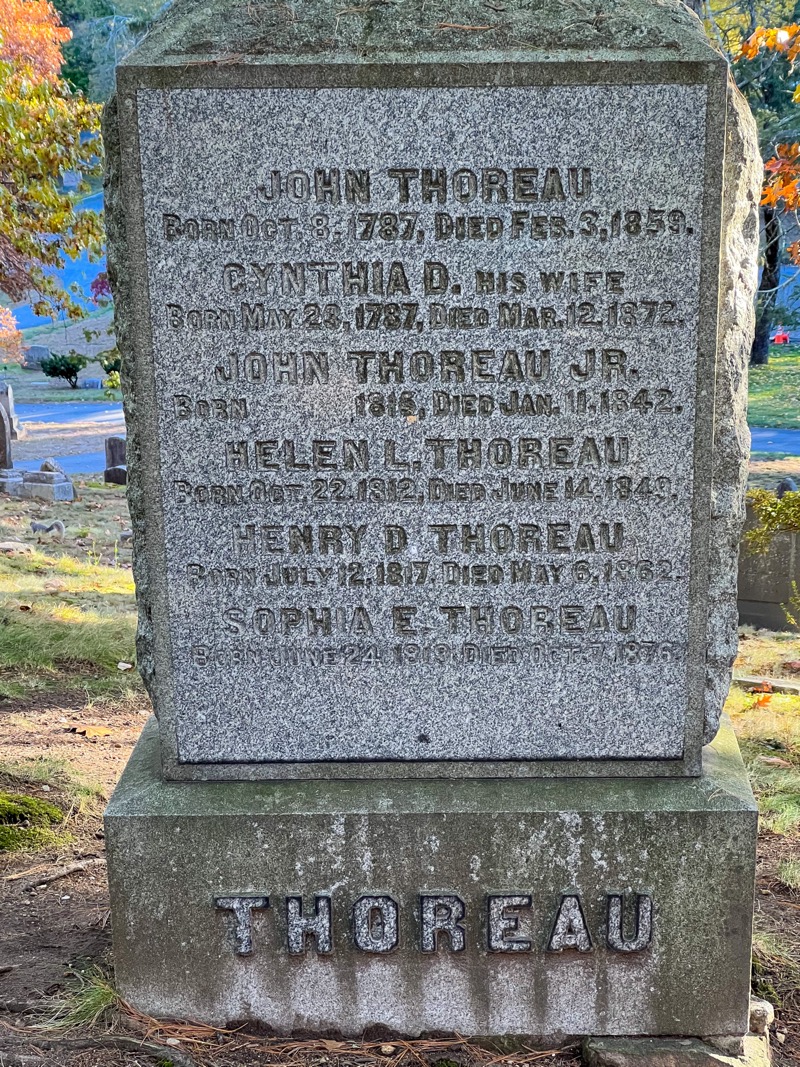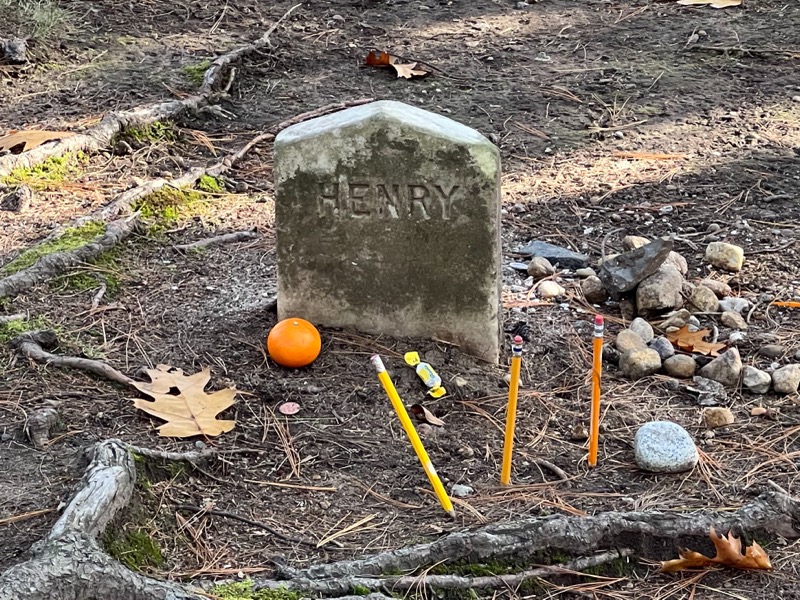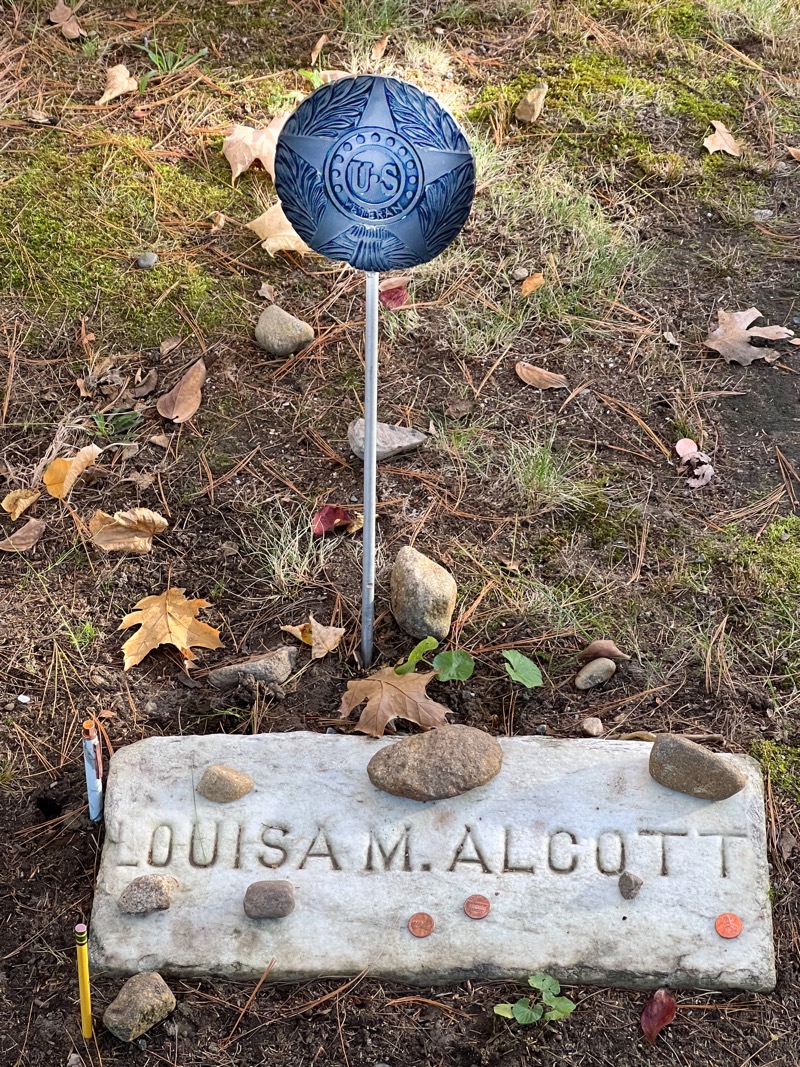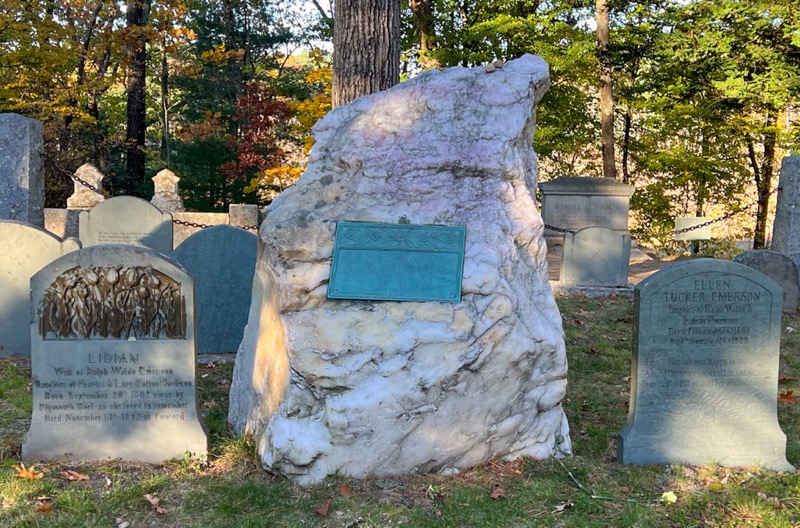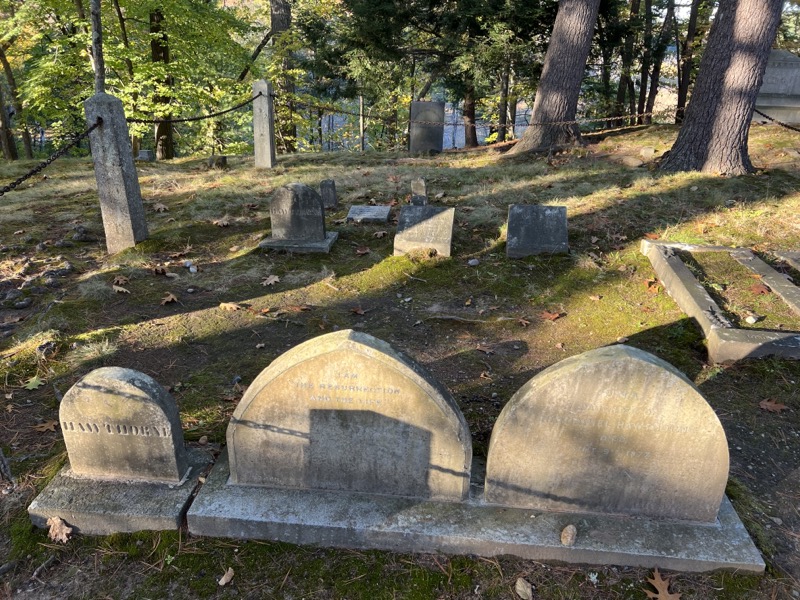 We wanted to visit Walden Pond, but when we got there, we discovered that we'd have to pay $30 to park (because our rental car had out-of-state plates) and we'd only be able to stay for 30 minutes before the park closed for the day. Instead, we got a tiny glimpse of the pond for free as we left to return to Boston – you can even see a little of the water in the circled area of the photo!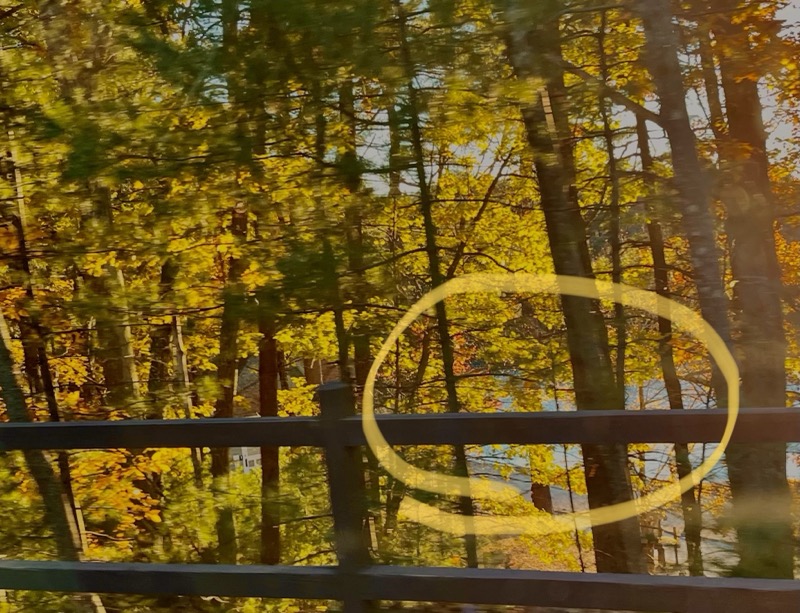 I wouldn't mind going back to Concord again – there were lots of sites that had closed for the winter, and we didn't really spend a lot of time looking at the town.
Dinner was back in Boston at Bocolo – it's like Chipotle, but local. Dessert was more interesting – we went to Amorino Gelato on Newbury Street. Diane and I had visited their Cannes location in May of 2015 – this one was just as good, and we're likelier to come back.