We tried something different today – we rode the Blue Line, which mostly serves East Boston. Jeff says he'd never ridden it deliberately since moving here at the beginning of 2016, and I don't think I'd ever been on it in my many trips to Boston.
Jeff had a book with various Boston walks; there were two in East Boston, and we took the one starting in Maverick Square.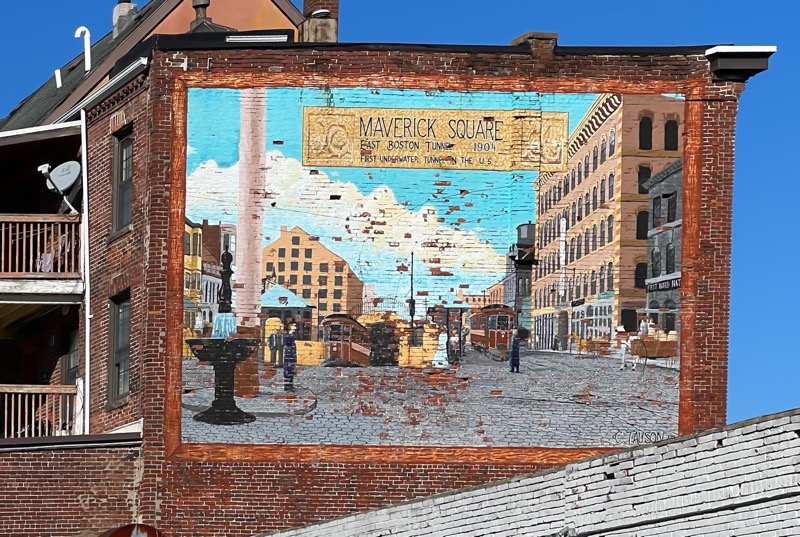 The walk took us from Maverick Square to Lo Presti Park, part of the Harborwalk. The park had very nice views of Boston Harbor, including the USS Constitution, which we'd been on just three months earlier.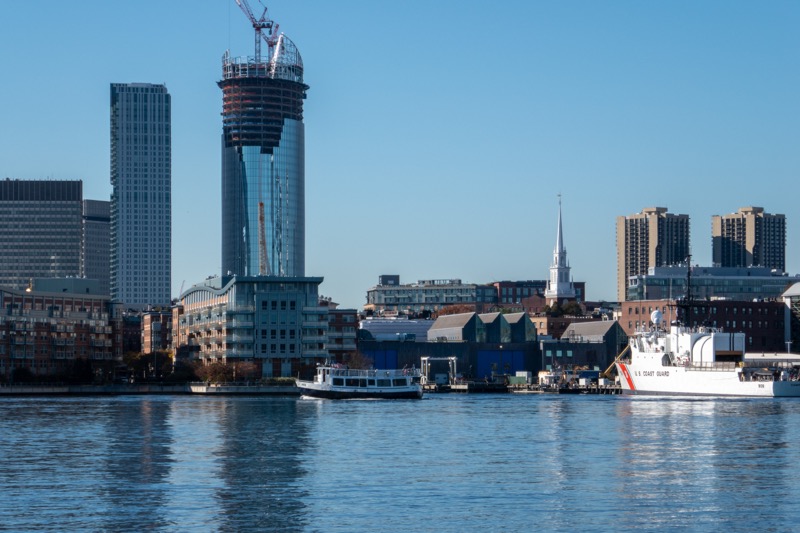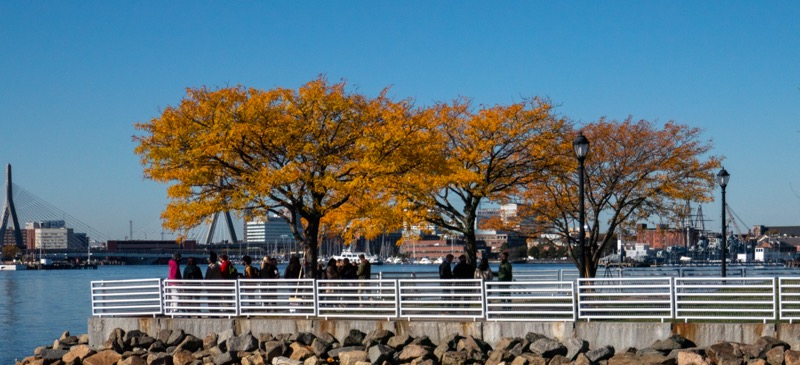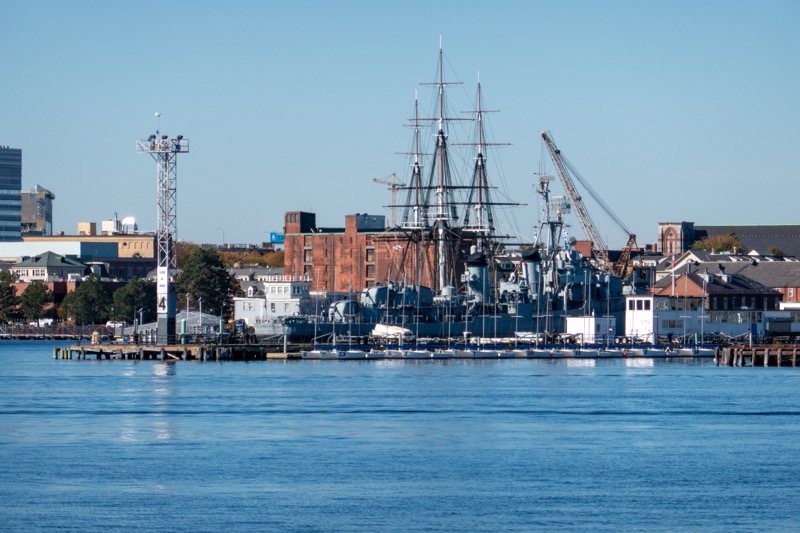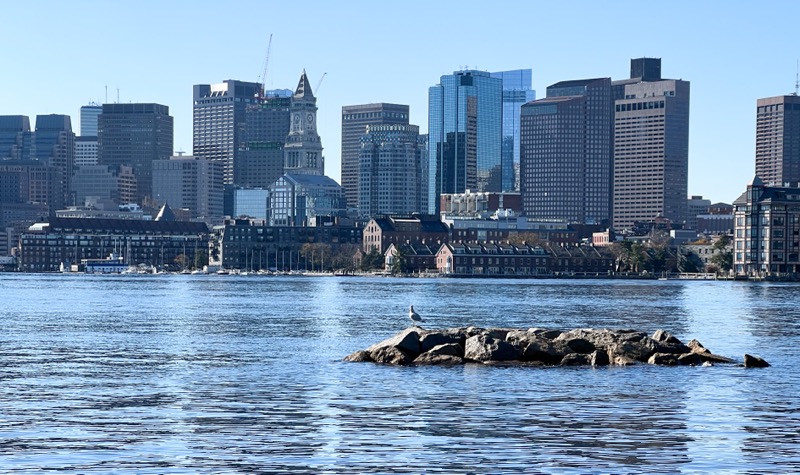 We continued along the Harborwalk – some of the sights in Jeff's book were gone, replaced by modern apartments and condos taking advantage of the views.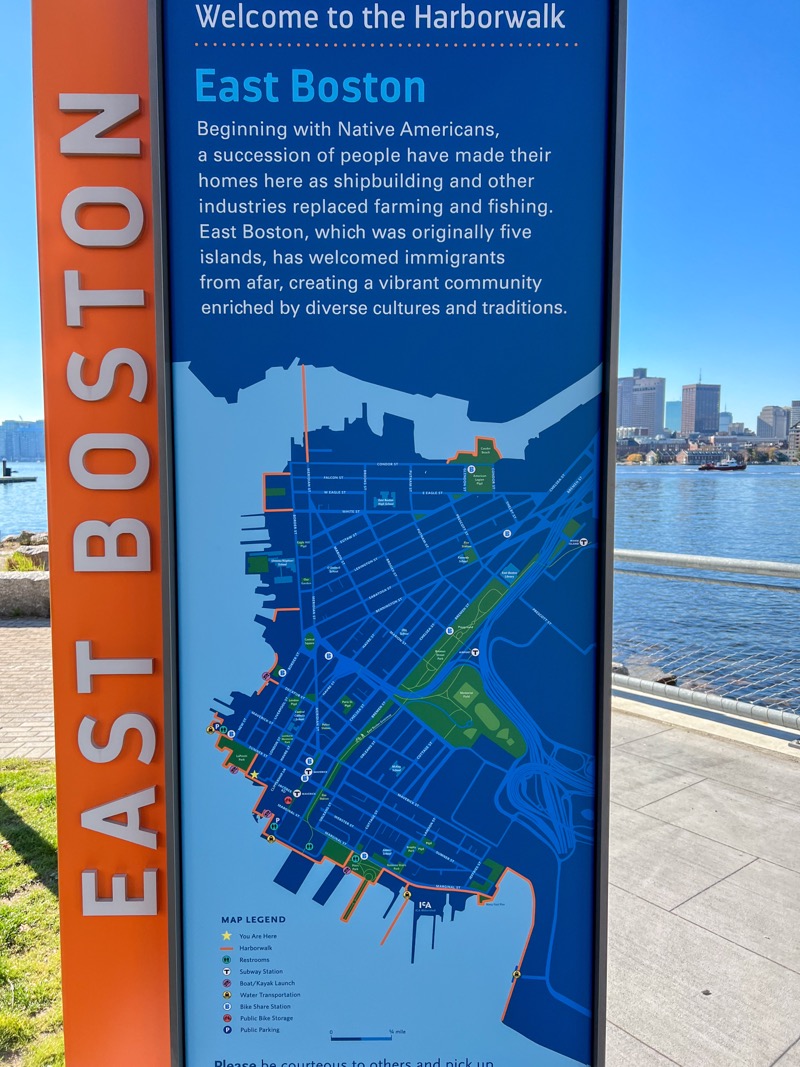 Piers Park was a nice stop along the way – we visited its central pavilion, which talked about the various cultures who had contributed to the East Boston population.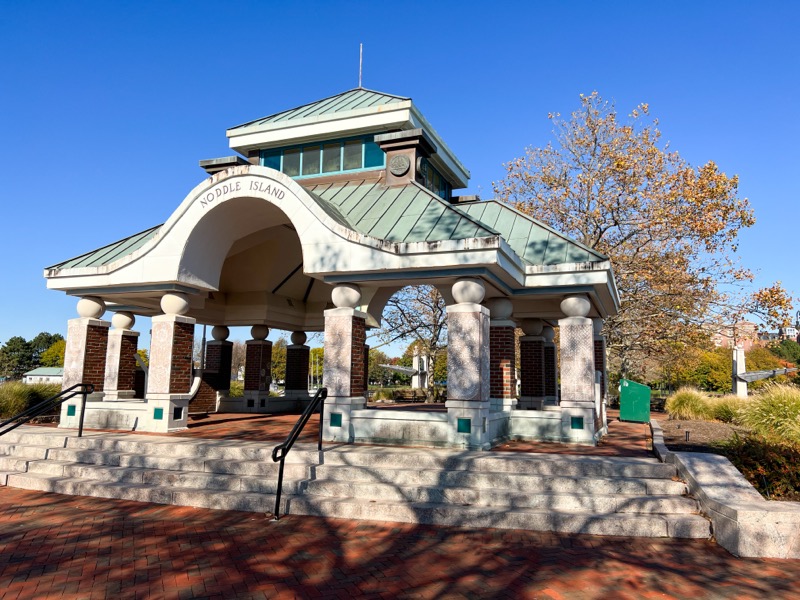 Lunch was at Seabiscuit in the Boston Shipyard; they specialize in Aussie meat pies, which I enjoyed.
After lunch, we were faced with a choice – follow the tour in the book, which would involve hiking another ¾ mile to the Hyatt Regency and turning around there, or just going back to Maverick Square and taking the T elsewhere.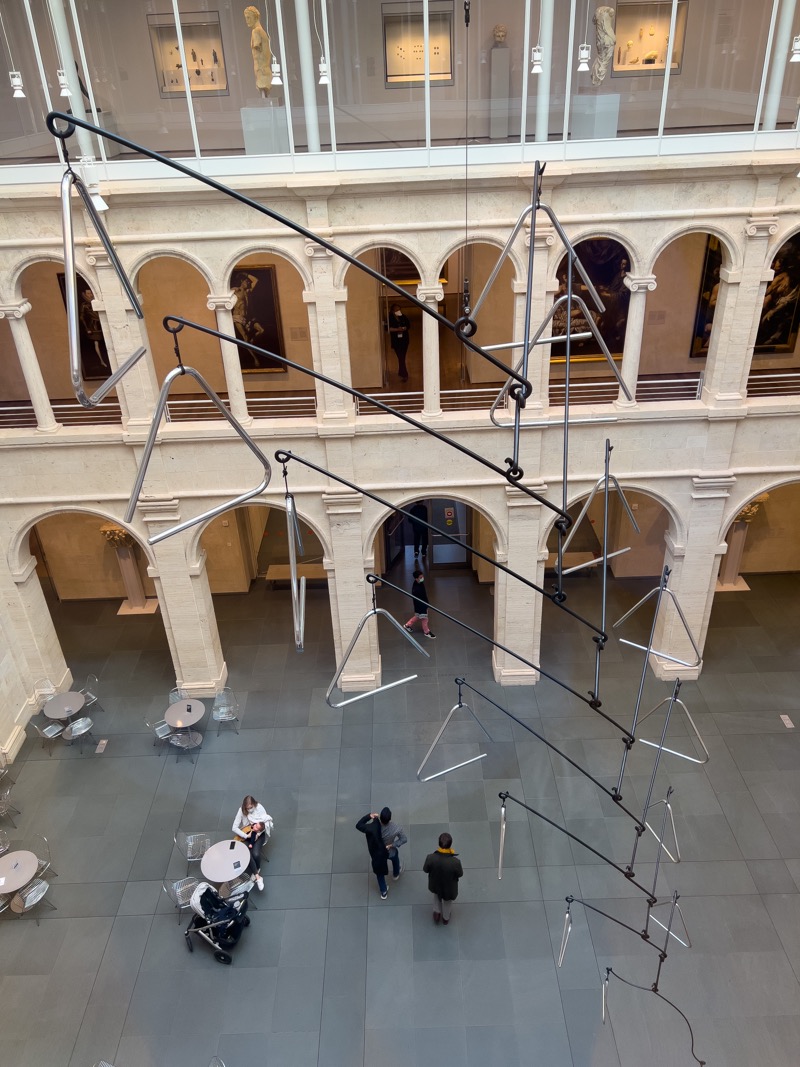 We bid an early farewell to East Boston and took the Blue Line to the Orange Line to the Red Line to Harvard, where we explored the Harvard Art Museums for an hour or so (I'd spent half of the ride looking at a poster from them!) before going to Jeff's house for a small pizza party he and his housemates were hosting.
And then it was back to our hotel – I didn't think I'd walked enough, so we took a grand tour of Copley Place and Prudential Center before calling it a night. I was surprised to find that the stores in the malls mostly closed at 7 or 8 – fortunately, all we wanted was a walk, so it didn't matter. I bet they stayed open longer 600 days ago!