Jeff suggested we go to Taza Chocolate today for a tasting and tour – and wouldn't you know it, they also sold chocolate there, too!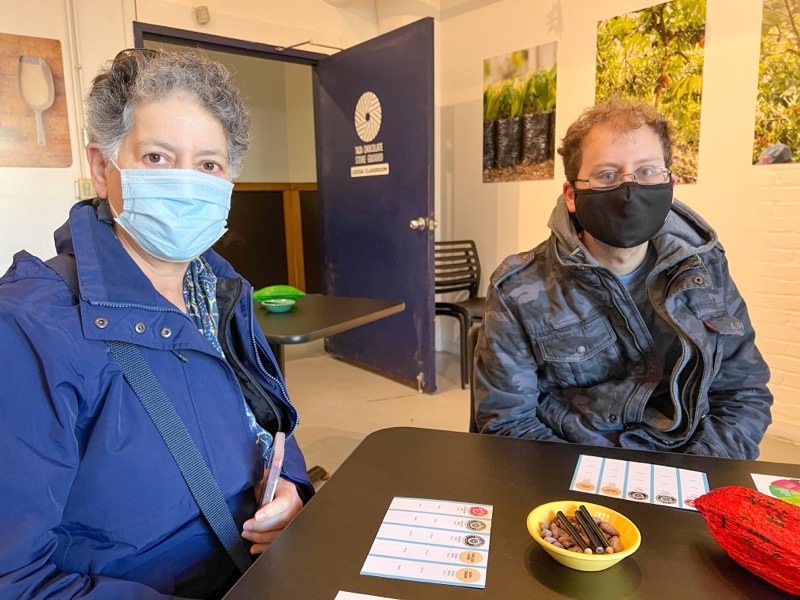 The tour started in the Cocoa Classroom with tastes of three of their discs (cinnamon, guajillo chili, and vanilla) and a presentation on how they source and process their chocolate. We were encouraged to take notes on the chocolates, too.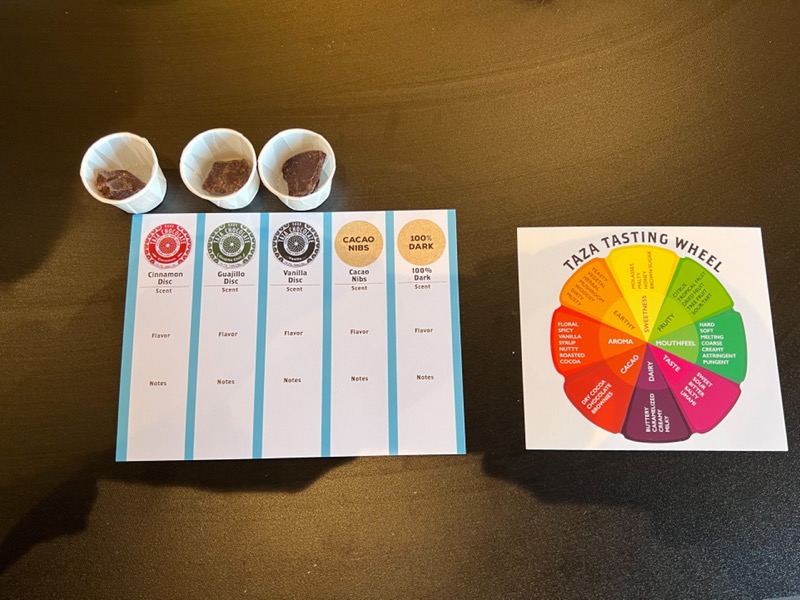 They showed us the production rooms, but nothing was happening because it was Sunday; I took photos of the equipment, but they're not exciting. We got to taste cocoa nibs (small quantities suffice), 100% cocoa chocolate (small quantities suffice), and three varieties of 70% cocoa chocolate (disk, bar, and couverture chocolate) – it was interesting to see how different the three varieties were because of their texture.
That concluded the formal part of the tasting, but then we were encouraged to try whatever looked interesting (and to buy what we liked). I didn't take careful notes of what I tried, but I did come away with a bagful of bars and discs for later.
After that, we wanted to go to the Edward M. Kennedy Institute for the Senate at UMass. Jeff had looked on Google to check their hours and address; we weren't near the T, so we took a Lyft. The driver dropped us at the address, which was just inside the campus – we had to walk another ¾ mile to get to the Institute itself. It was closed – they're only offering group tours, and only on weekdays. Jeff took a picture of the sign, submitted it as a correction to Google, and they'd updated their entry within two minutes – the next people will benefit from his diligence.
Jeff had brought his Boston walks book with him, and it had a walking route around Columbia Point, which is the site of the Institute, the JFK Library (only open for pre-booked tours), the Commonwealth Archives (not open today), and UMass itself. We took the walk and enjoyed the scenery.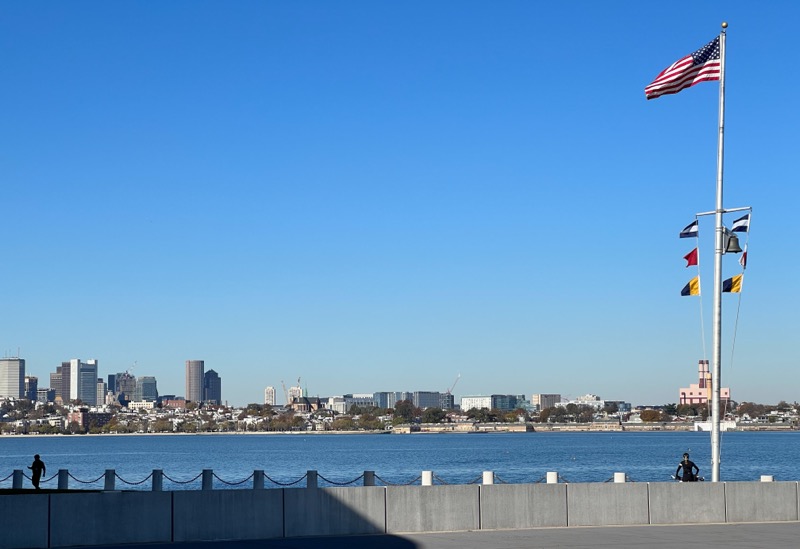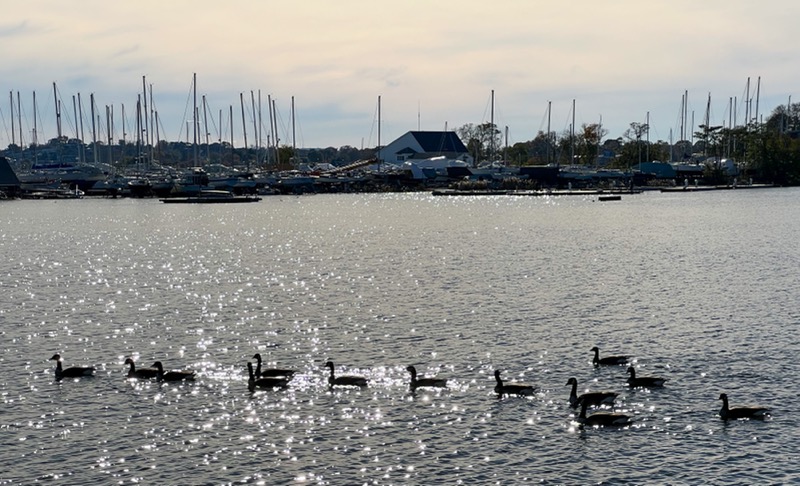 We had a late lunch at McKenna's Cafe, getting in just before they stopped taking orders for the day. From there, we took an Uber to the Museum of Fine Arts for the rest of the afternoon – we only had time for the Egyptian galleries, but that was well worth the price of admission (especially since we got one free ticket through Bank of America's "Museums on Us" program!).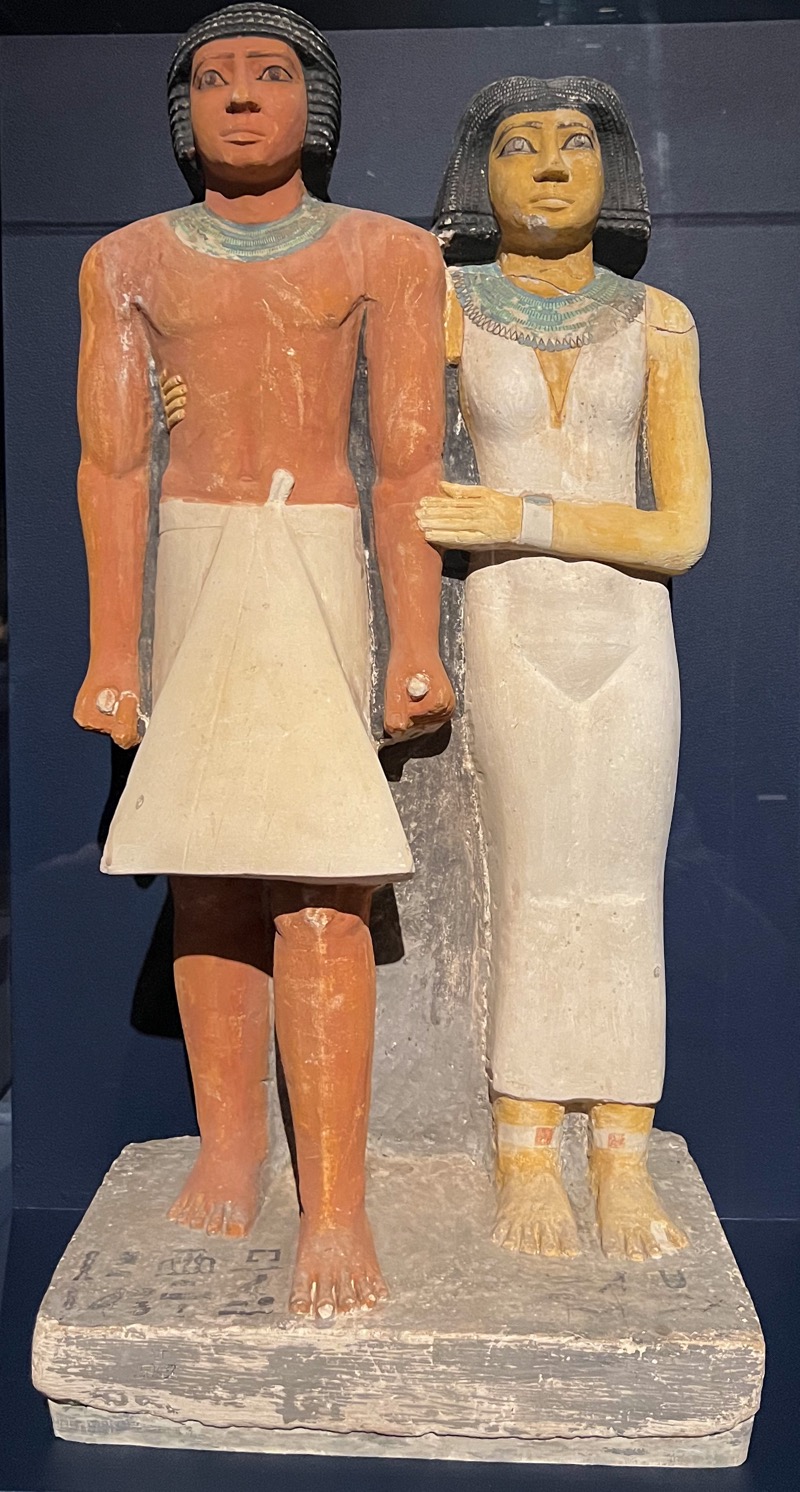 There was even a little Hebrew in the Egyptian gallery – the text for this seal is inscribed in Hebrew: "Belonging to Elyaqin, servant of the king." If I squint VERY hard, I can sort of see מלך ("king") on the bottom row, but I could well be wrong.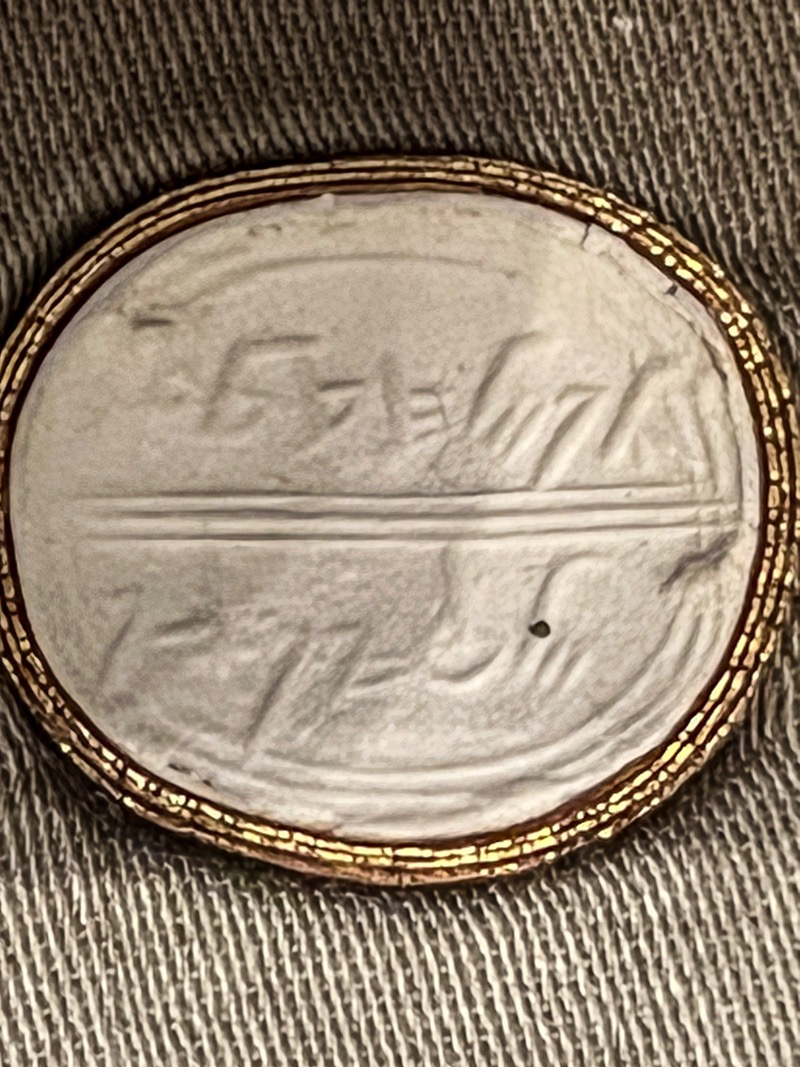 That late lunch meant we didn't want a real dinner, so we went to Amorino again for gelato and macarons. Chocolate played a part, of course.
We ended the day by watching a very Boston movie, Good Will Hunting, again at Jeff's suggestion. It didn't compare to Boston Accent, but it tried.