The highlight of the day was visiting two of our favorite wineries to pick up the current releases. We started at Silver Mountain, where we picked up the 2015 and 2016 Sonnet Pinot Noir Black Ridge Vineyard as part of our shipment, and also took advantage of the trio special to acquire more Alloy, Spencer's Choice, and Syrah.
After that, we went to Burrell School and picked up a Chardonnay, a Cabernet Sauvignon, and their top wine, Valedictorian.
We could have picked up our release at Silvertip, too, but they were still being extra-cautious due to Covid and were doing a no-contact pickup with no tasting; I decided it was the better part of valor to let FedEx deliver the wine later this week.
After we got home, we took a twilight walk and enjoyed the sunset.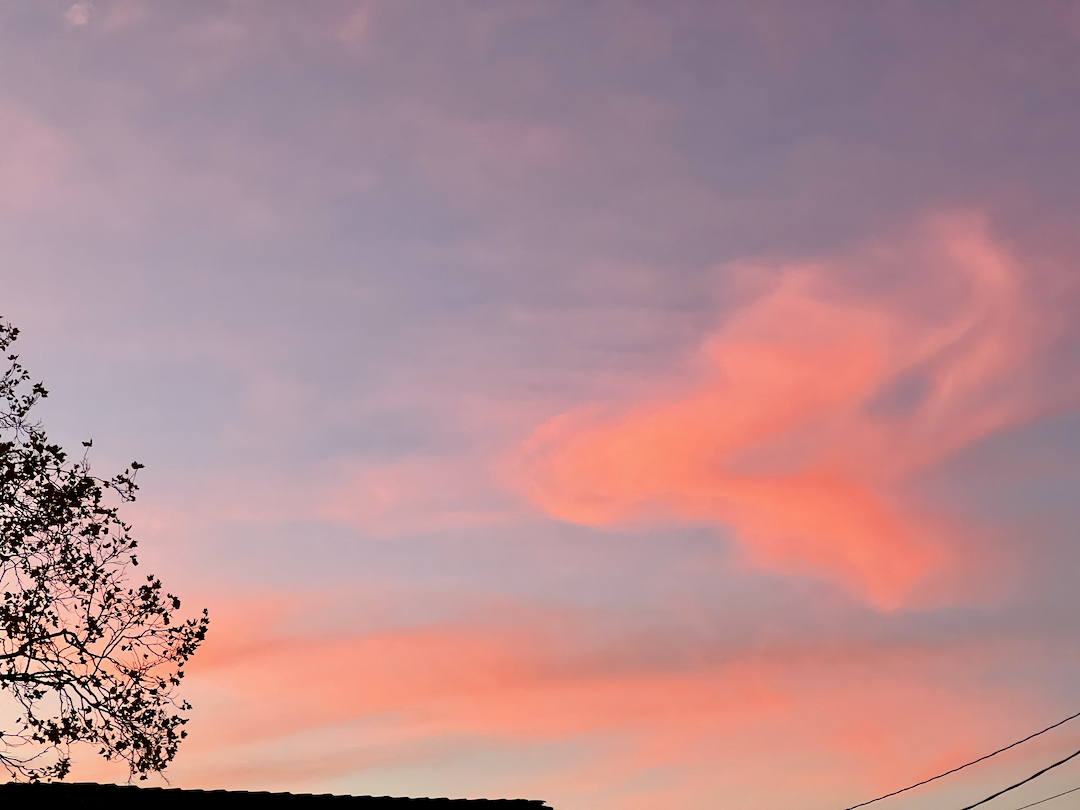 Not a bad way to spend a Saturday, not at all!