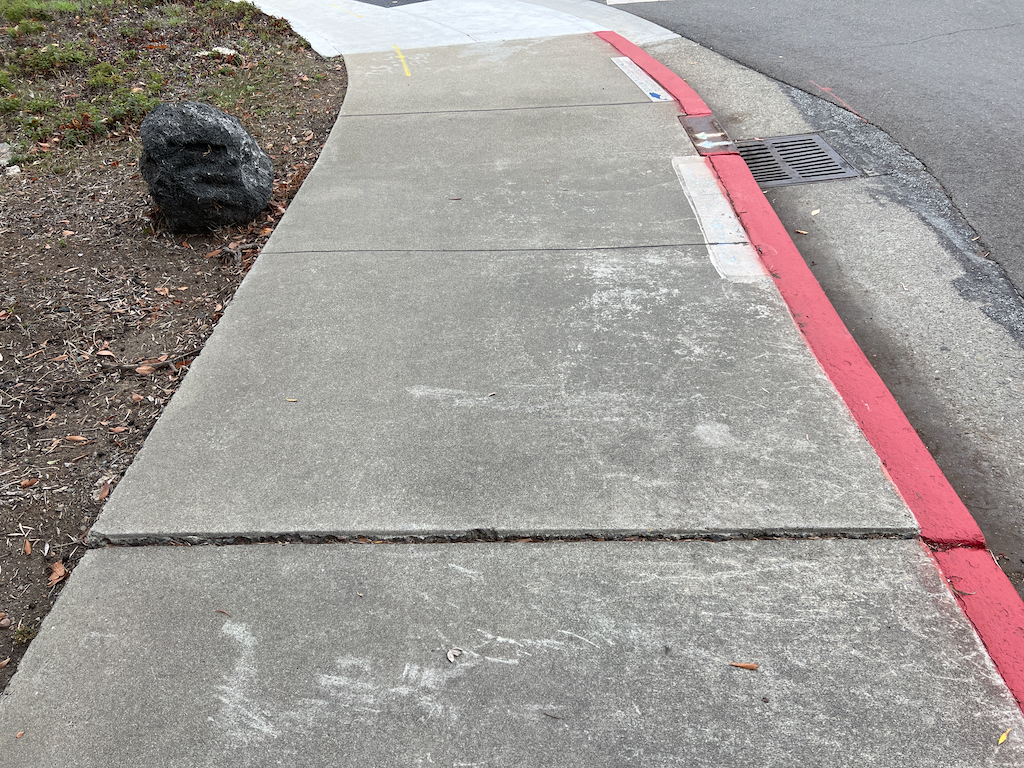 I was walking to the doctor about three weeks ago, enjoying the beautiful weather and the scenery – until I tripped over a discontinuity in the sidewalk and fell down hard enough that my watch wanted to call 911. I was mostly OK (though my pants didn't survive the experience), so I picked myself up and continued on my way.
While we were visiting our son Jeff in Boston last week, we saw a dead rat in the Public Garden. Jeff stopped and took a picture, then he fired up Boston's 311 app and reported it – the rat was removed the same day (and they told him they'd done so). I was impressed.
Today, Diane had to go to the same doctor I visited three weeks ago. We had to be out of the house this morning, so we walked there together. She asked me to point out where I'd fallen so she could avoid it on future visits. When we got there, I saw that the sidewalk hadn't been repaired and was still a danger; I thought about Jeff and looked for a San Jose 311 app. I installed it and reported the problem, complete with picture.
I got a response within hours, telling me that my request was being forwarded to the city Department of Transportation. Not quite what I was hoping for, but maybe it's a first step.