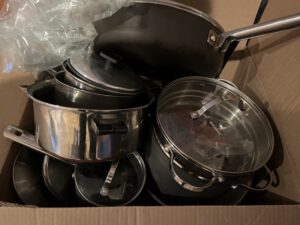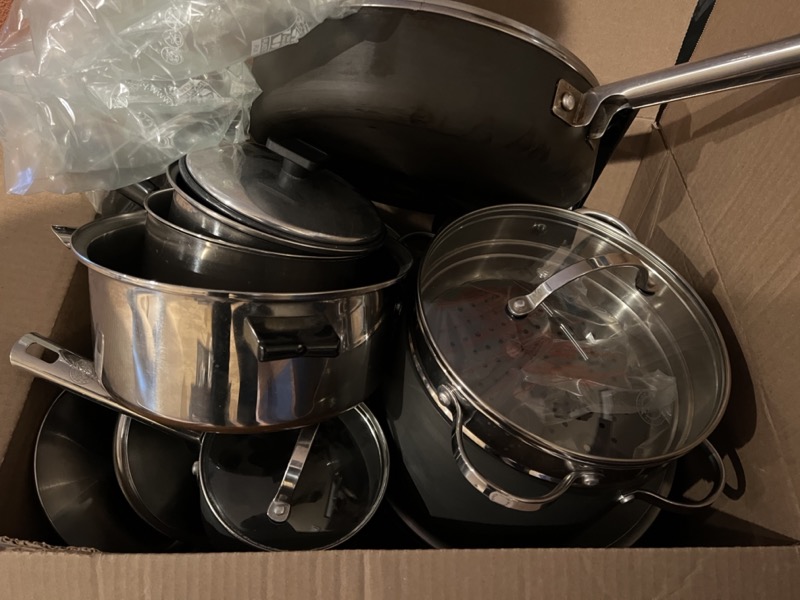 Our non-induction cookware has been sitting for a while in the living room waiting for me to take it to Goodwill. I planned to take it after the holidays, or maybe after Omicron, or maybe the next time I was going to the Indian grocery across the street from Goodwill – but definitely RealSoonNow. Today, though, our house cleaner arrived before we'd left the house and asked why it was there (in her way 😄); when I explained my plan, she said that she knew people who could use it, so I took it out to her car – it's nice to know that the cookware will be used again soon.
After that, we took a nice long walk on the Los Gatos Trail and stopped at Books, Inc. in The Pruneyard, where we picked up a 2022 calendar, some holiday cards, and a copy of Secret San Jose.
Last week, I'd opened a new jar of Laxmi Garlic Ginger paste and found some weird black stuff near the top and on the inside of the lid. I probably could have just scraped it off and used the rest of the jar, but it made me nervous, so I tossed it and sent a note to their customer service department. They asked for a photo of the lid and my address – today, a package arrived containing a BIG jar of Garlic Ginger paste and a jar of salted roasted Chana (which I think are chickpeas). It's nice to have a company respond so well!
And the cooktop seems to be happy again – no error messages. Huzzah!