I was putting stuff away before our house cleaner's visit this morning when Diane called me over to the patio door and showed me a dead squirrel on the deck. When our house cleaner arrived, I told her about the squirrel so she wouldn't be surprised if she went outside, and then we left to run our normal Tuesday errands.
While we were out, I called County Vector Control; they told me that they didn't deal with dead animals and suggested I call the City of San Jose's Animal Control department (they serve Los Gatos, too). After fighting my way through their voice menus, I was connected to a dispatcher who told me that they didn't deal with squirrels, and that all I had to do was wrap up the corpse and put it in the garbage.
When we got home, we left our masks on and donned gloves; then I got out the long-handled shovel and some plastic bags. The squirrel's corpse was quite stiff, so it was easy to pick it up and put it in a bag, which Diane put in two more layers of bags; we tossed the masks and gloves into the outer bag, and put the whole thing in the garbage bin.
The day got brighter after that – Diane got her second hepatitis A shot at Costco, and as long as we were there, I picked up a discounted Microsoft 365 renewal, eight bottles of wine, and quite a bit more.
There was yet more shopping to be done, so we walked to Safeway to pick up some yogurt in smaller-than-Costco quantities. On the way home, we walked past these roses – as I said, the day got brighter as it went on!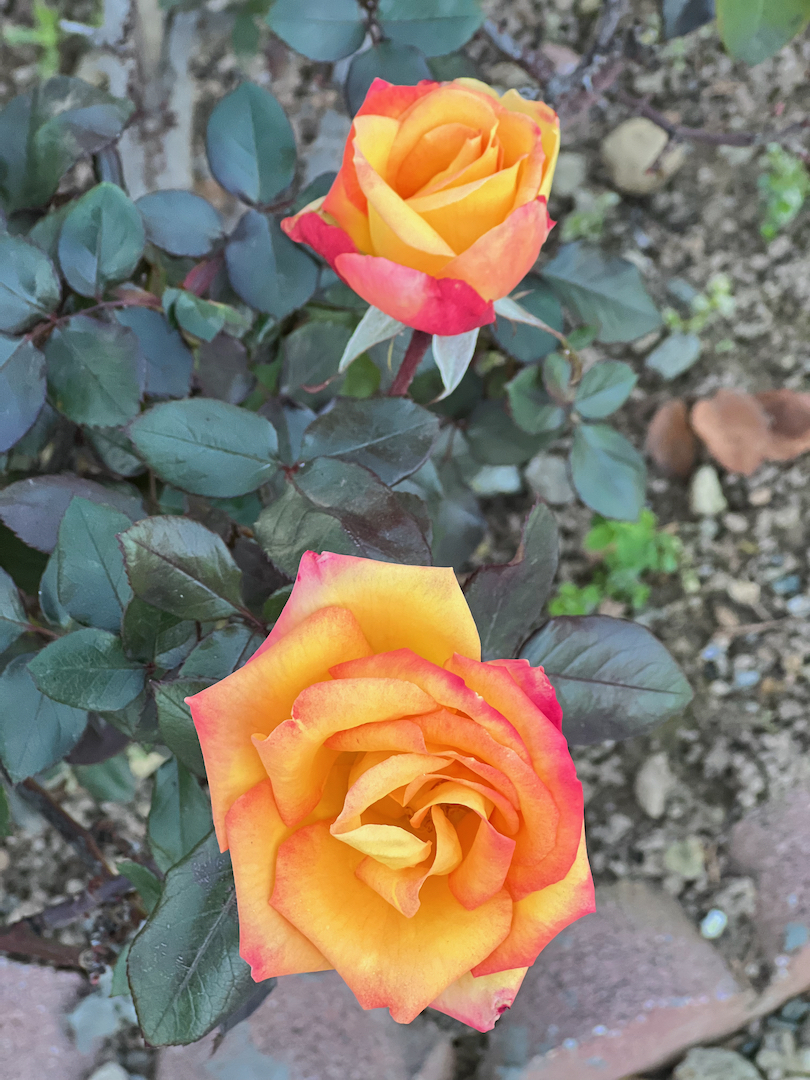 I also received a "Certificate of Proficiency" from Toastmasters International for completing the "Engaging Humor" path with the speech I gave last night, so now I'm officially a proficient humorist, or maybe just a proficient engager. I'd put it on my résumé but I don't have one any more.