Our friend Kevin is a docent at Año Nuevo State Park and offers occasional after-hours guided walks there. We joined his walk this afternoon and had a great time. The weather was wonderful, the company was good, the elephant seals were everywhere, and the rest of the scenery was delightful, too! Even the traffic cooperated; we got to the park more than half-an-hour early.
We started near the Marine Education Center – in this case, the birds were a good omen.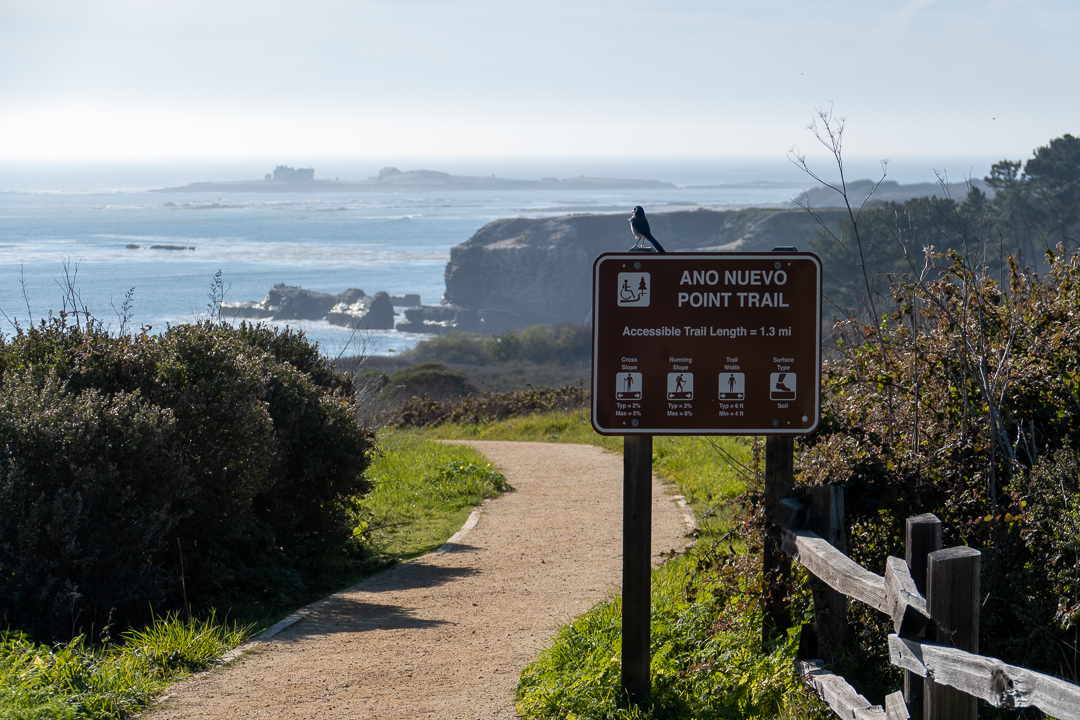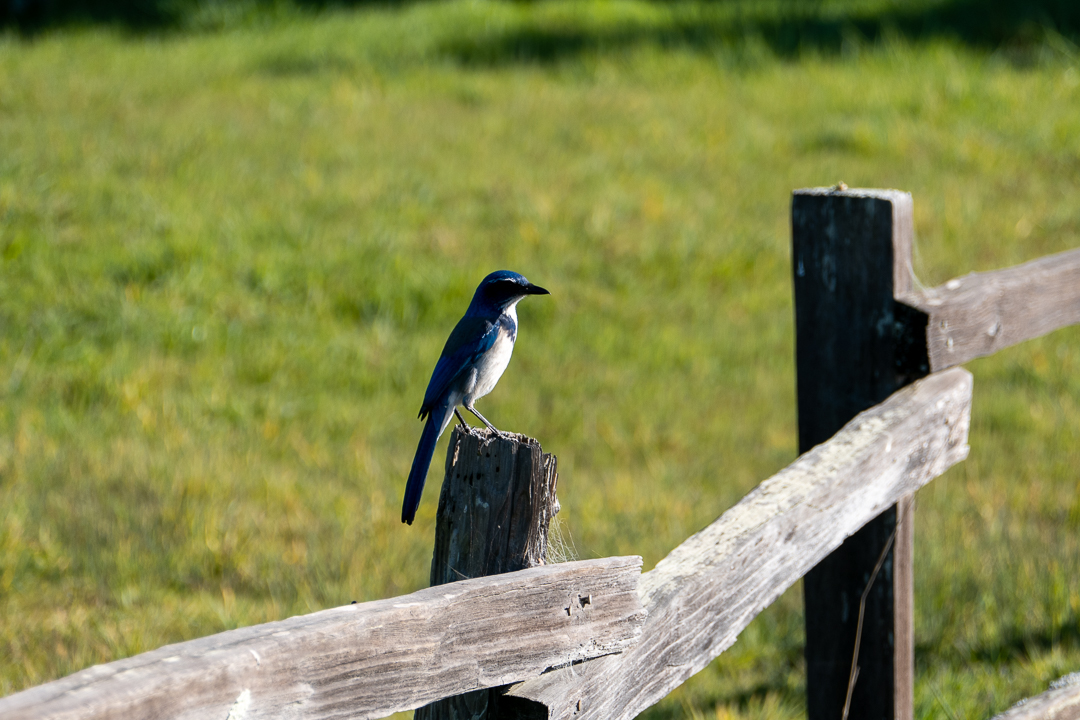 We caught our first glimpse of an elephant seal just a few minutes into the walk, near Cove Beach.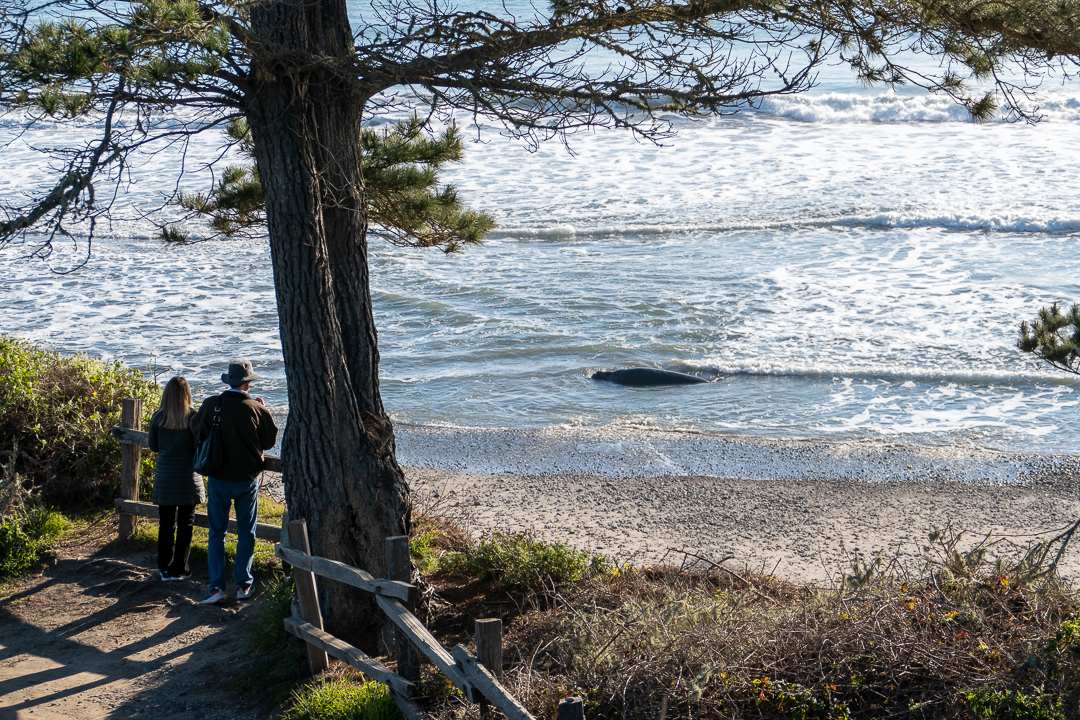 We could see Año Nuevo Island in the distance; it had been used as a lighthouse and had housing on it, but it was abandoned decades ago. Access is now limited to park rangers and researchers.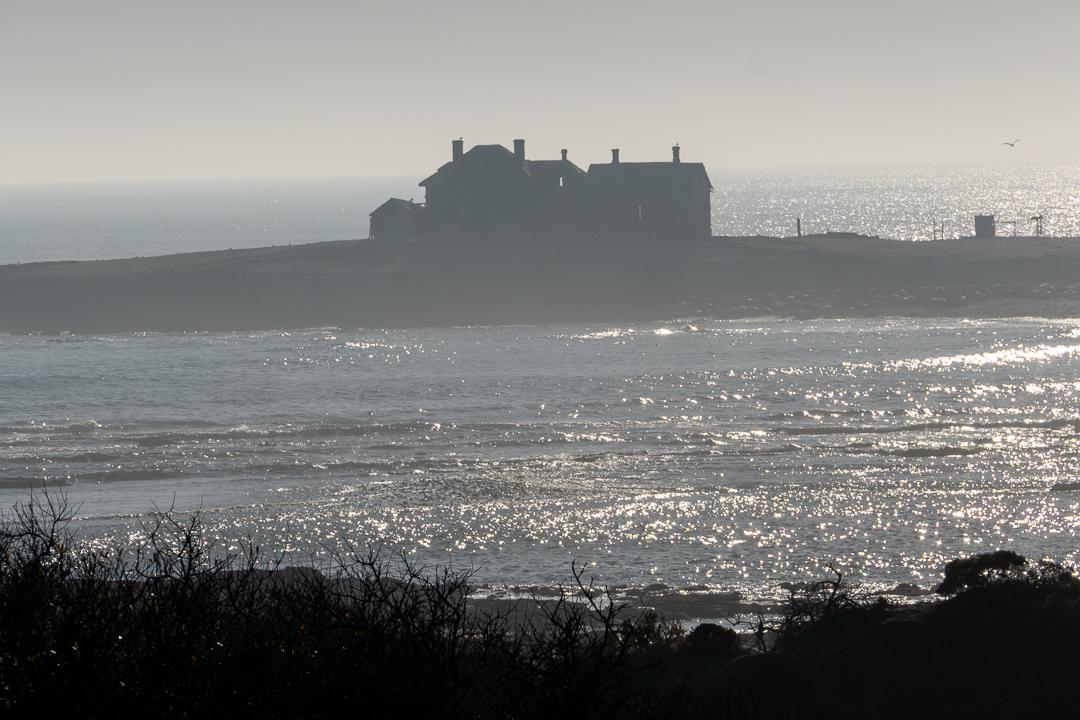 We walked almost a mile to the Staging Area, where our last two companions joined us, and then we were in the Nature Preserve. A few minutes later, we encountered our first harem of elephant seals.

One of the park rangers met us and showed us a "gift" he'd been left by some of the researchers – a square foot of elephant seal blubber!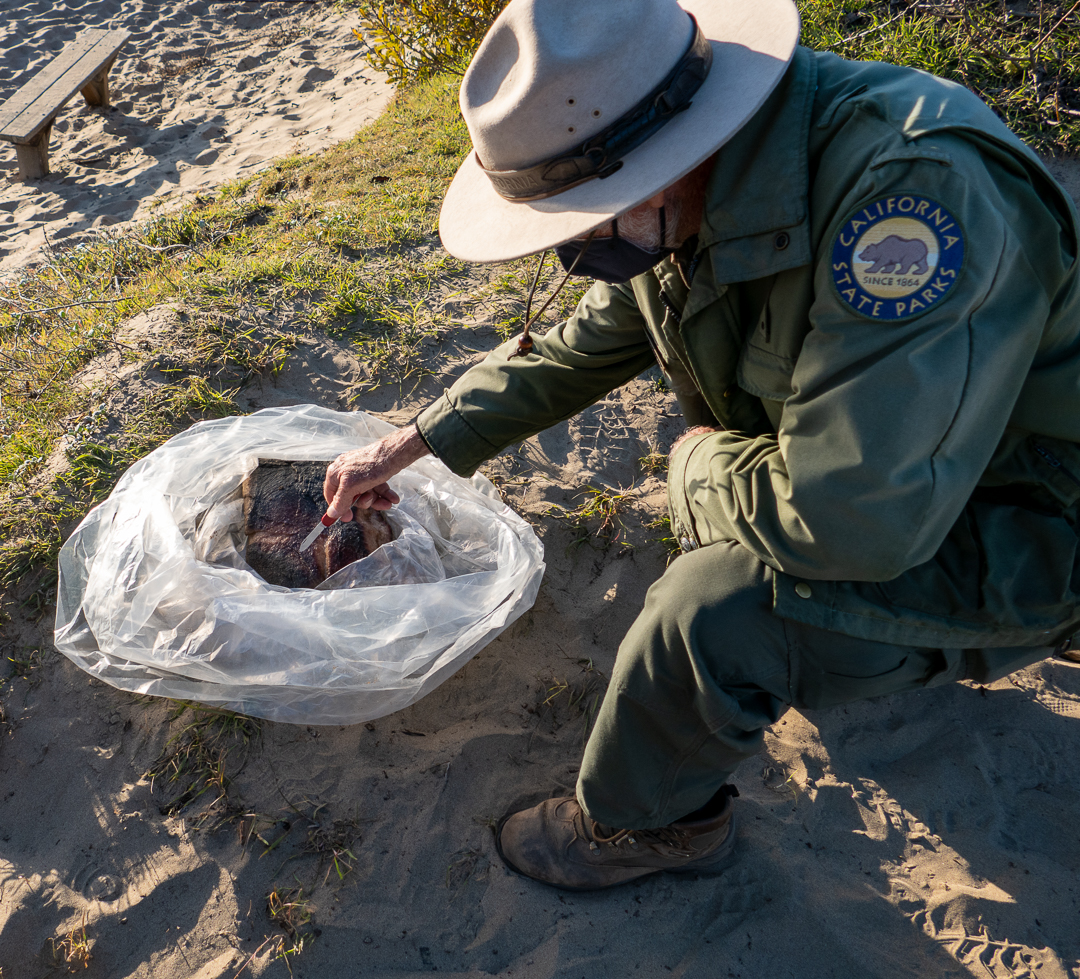 Even though the sands were filled with seals, there were birds wandering around, minding their own business.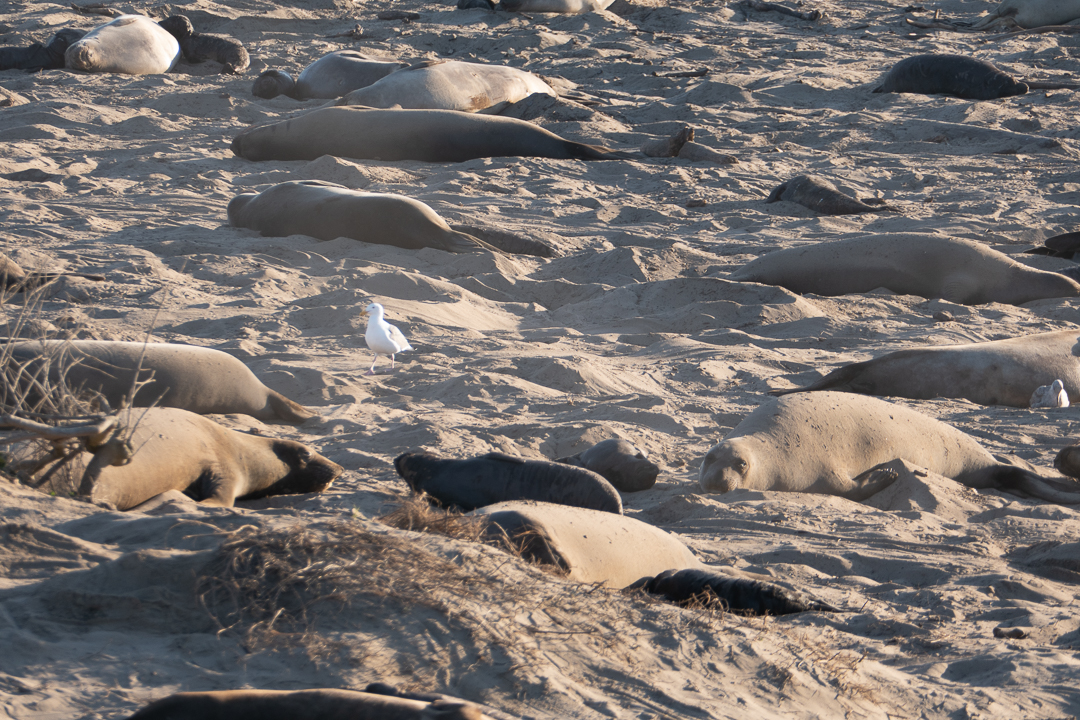 Also researchers, doing an in-person count of the seals (they're more accurate than drones, according to the ranger).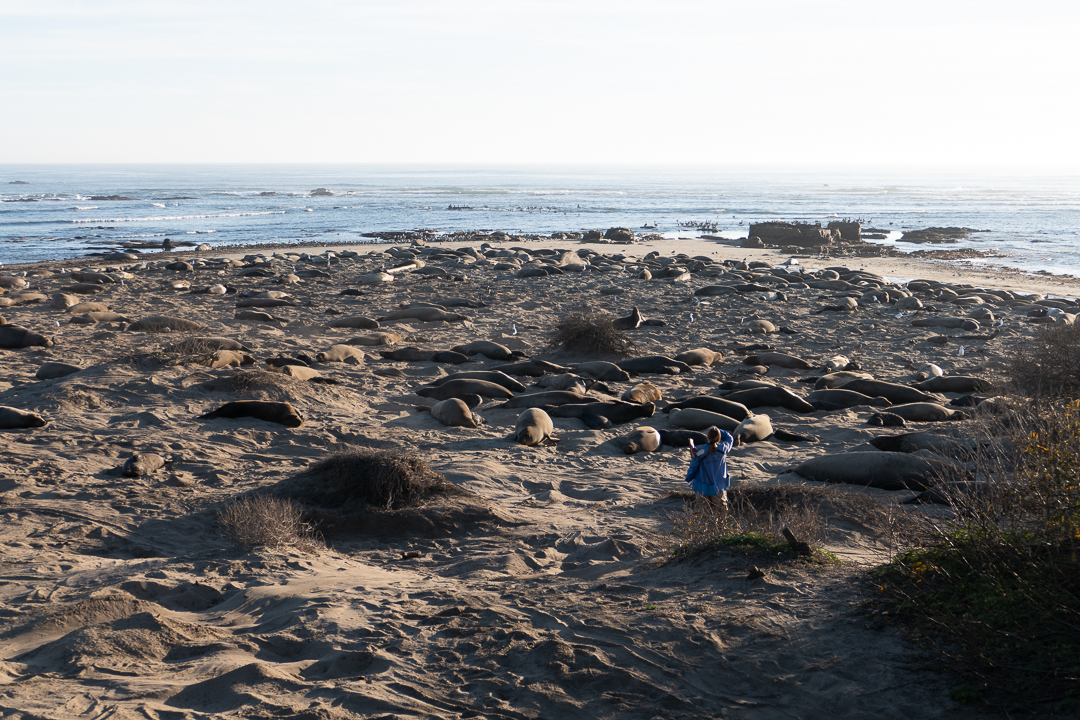 There's lots of bird life just offshore, too.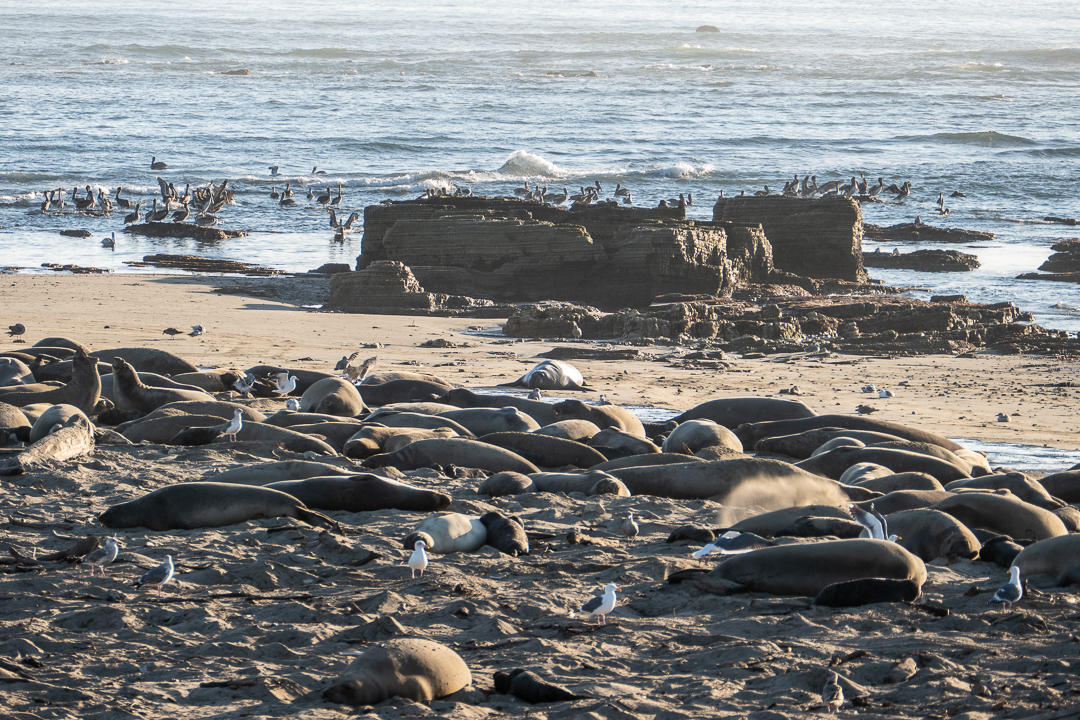 The seals spray themselves with sand to keep cool (it was about 65F).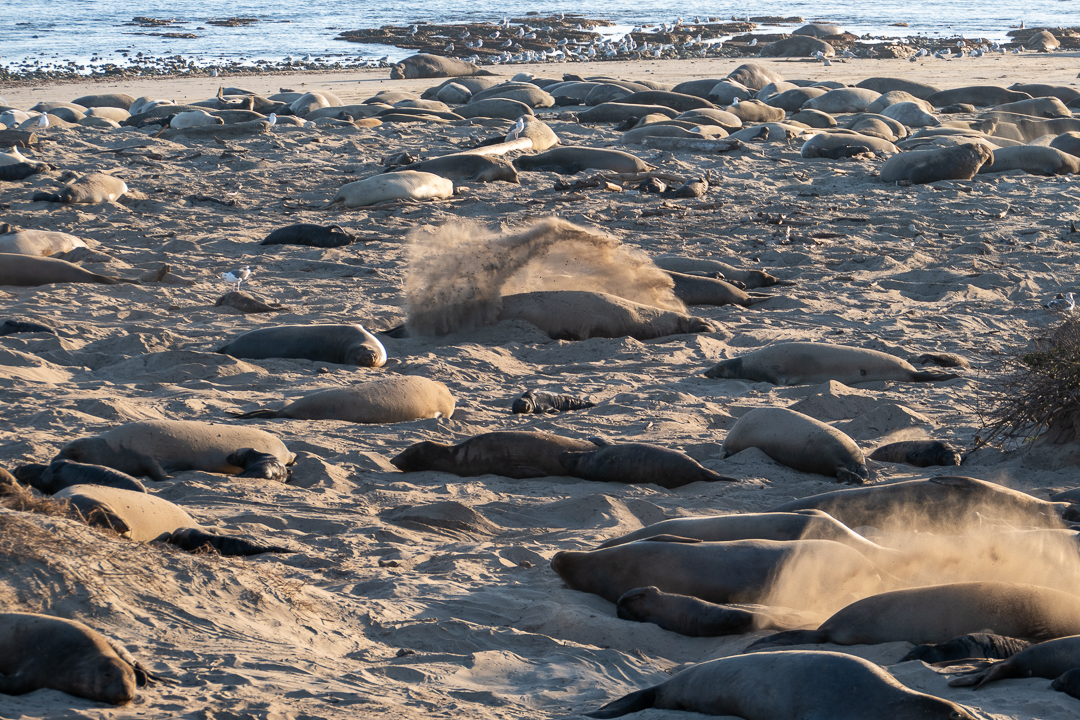 It's mating season – these two seem to have enjoyed some afternoon delight.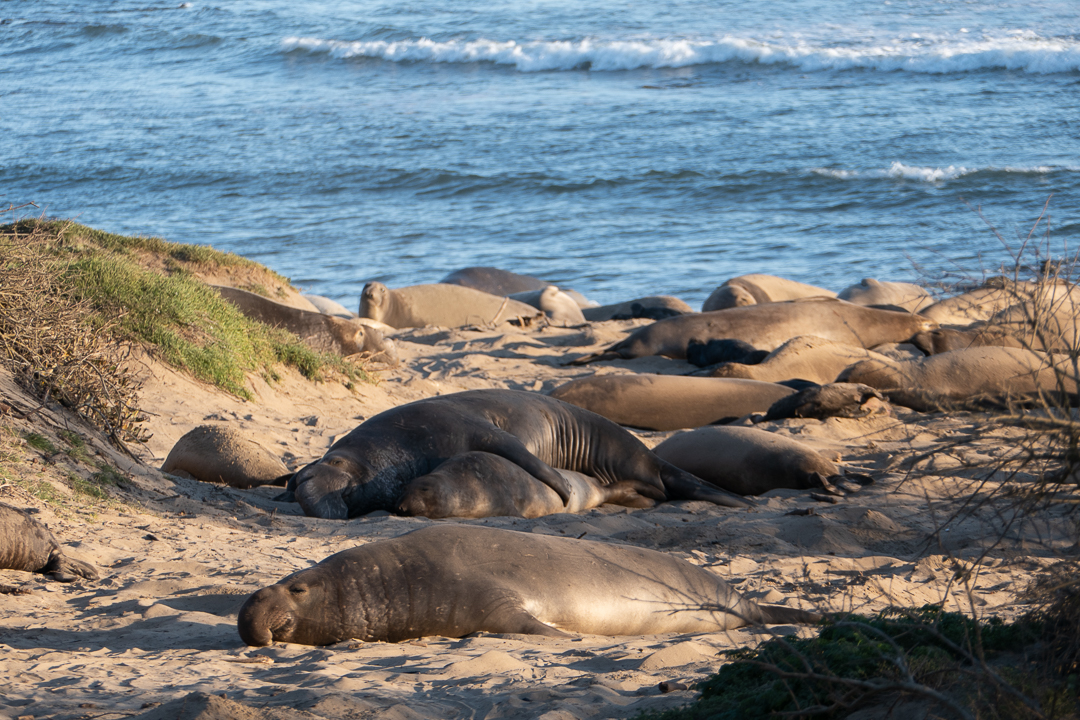 The seal pups need their mothers' milk, like this one.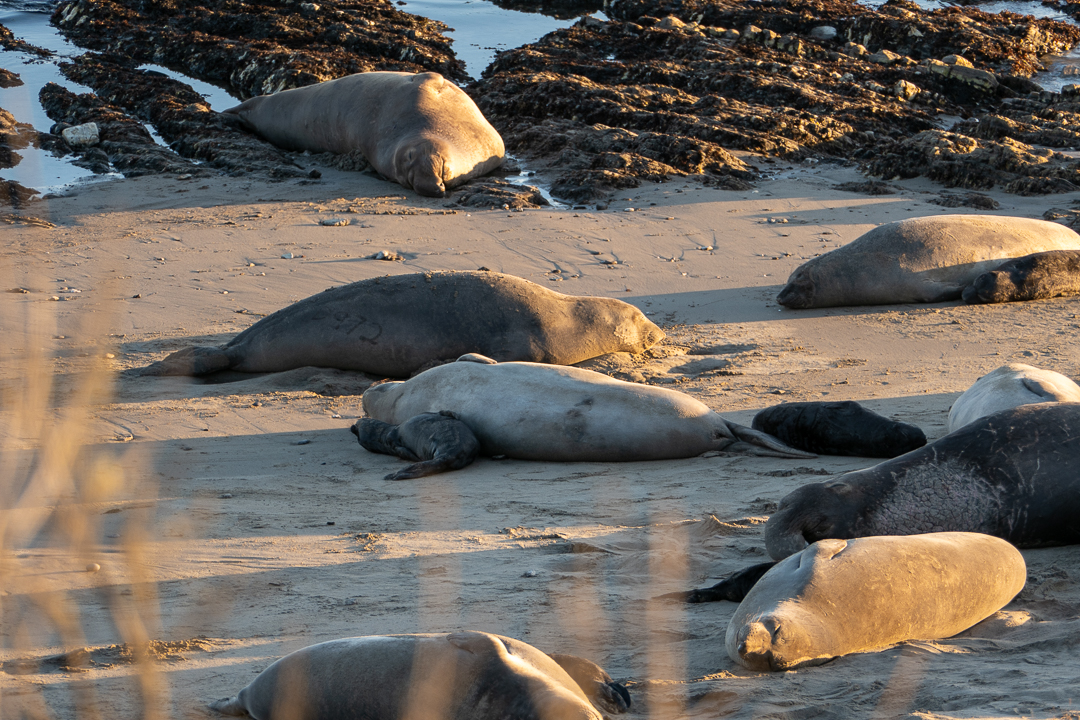 The males fight – sometimes they injure or kill one another, but sometimes it just seems to be to make sure everyone knows who's boss. These two spent a while battling one another before eventually swimming away.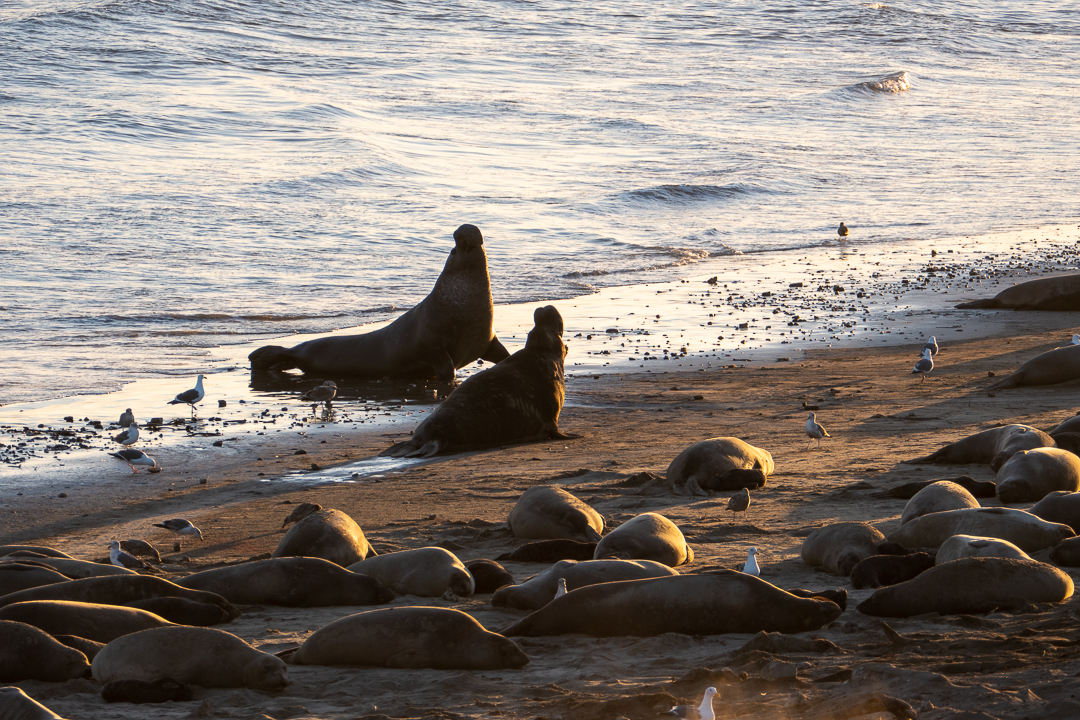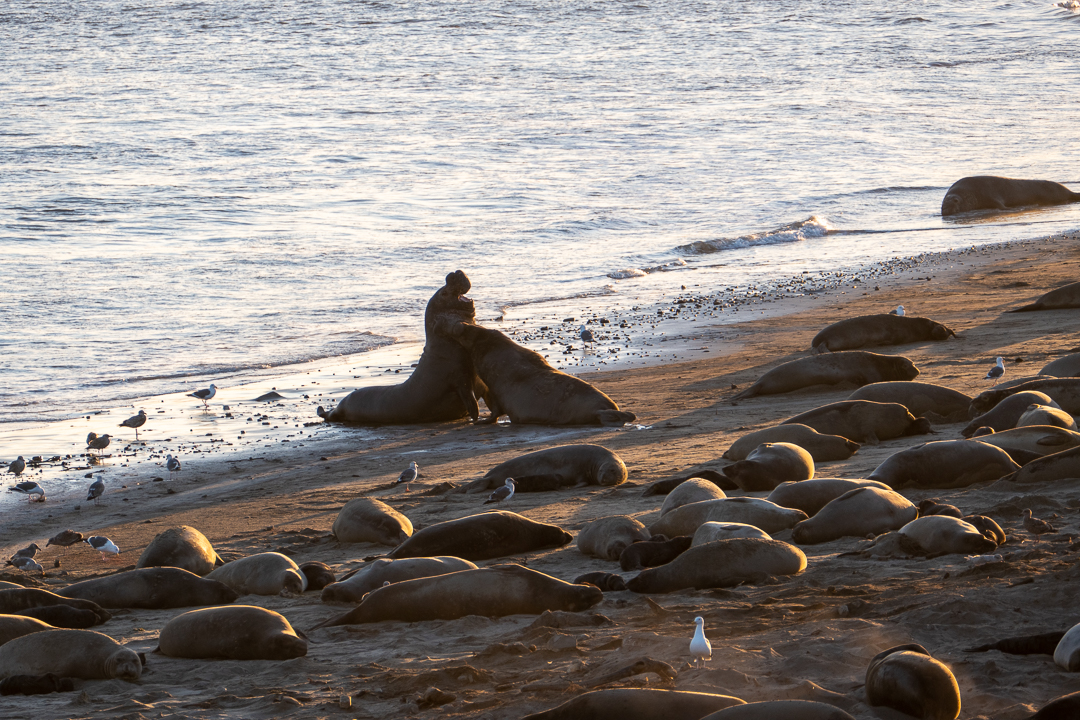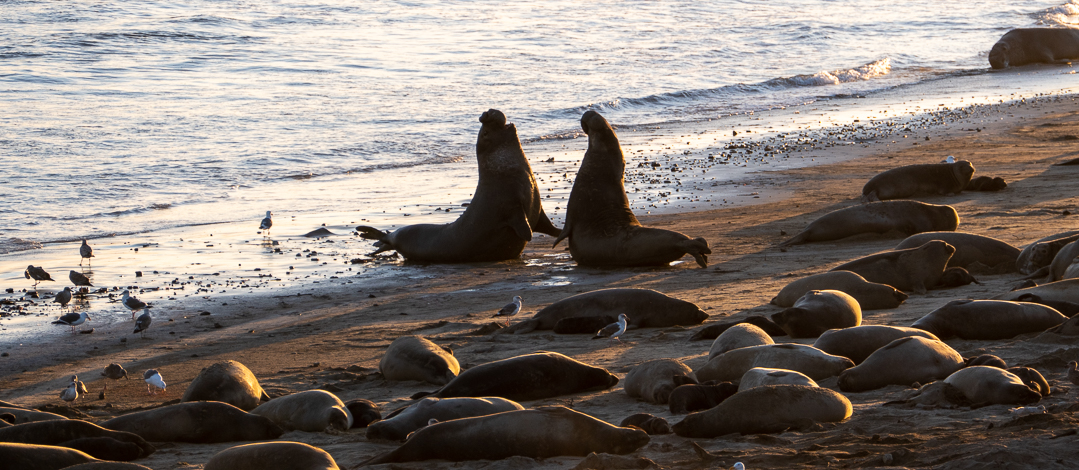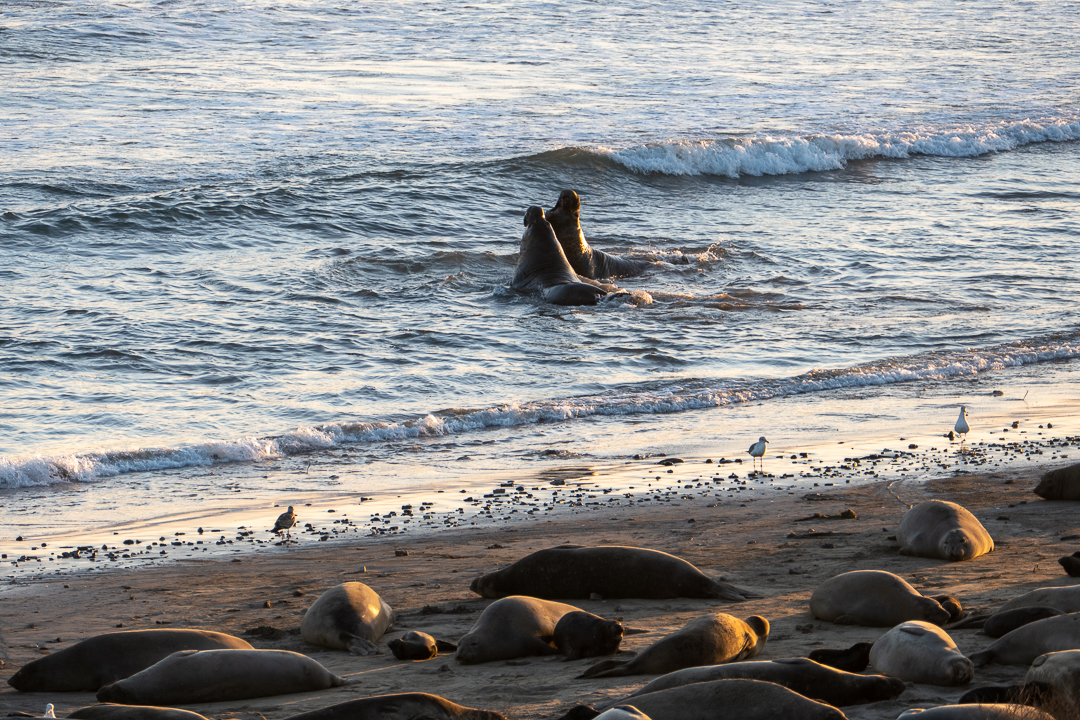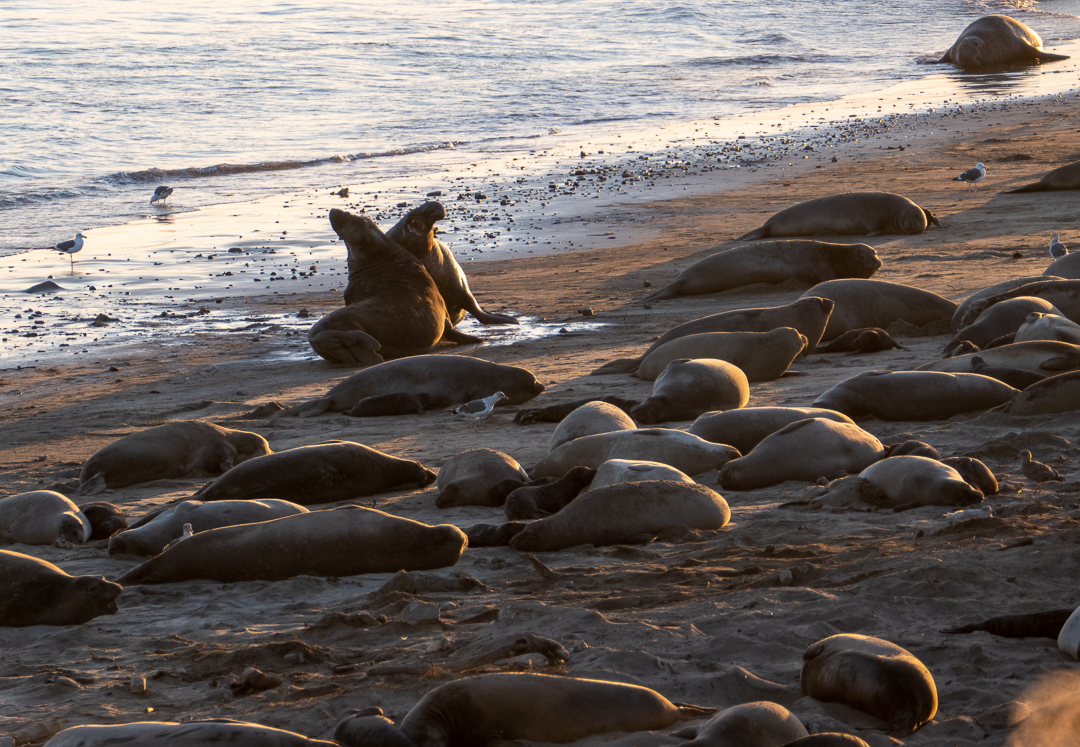 Our intrepid researcher had walked all the way around the point to get to this batch of seals.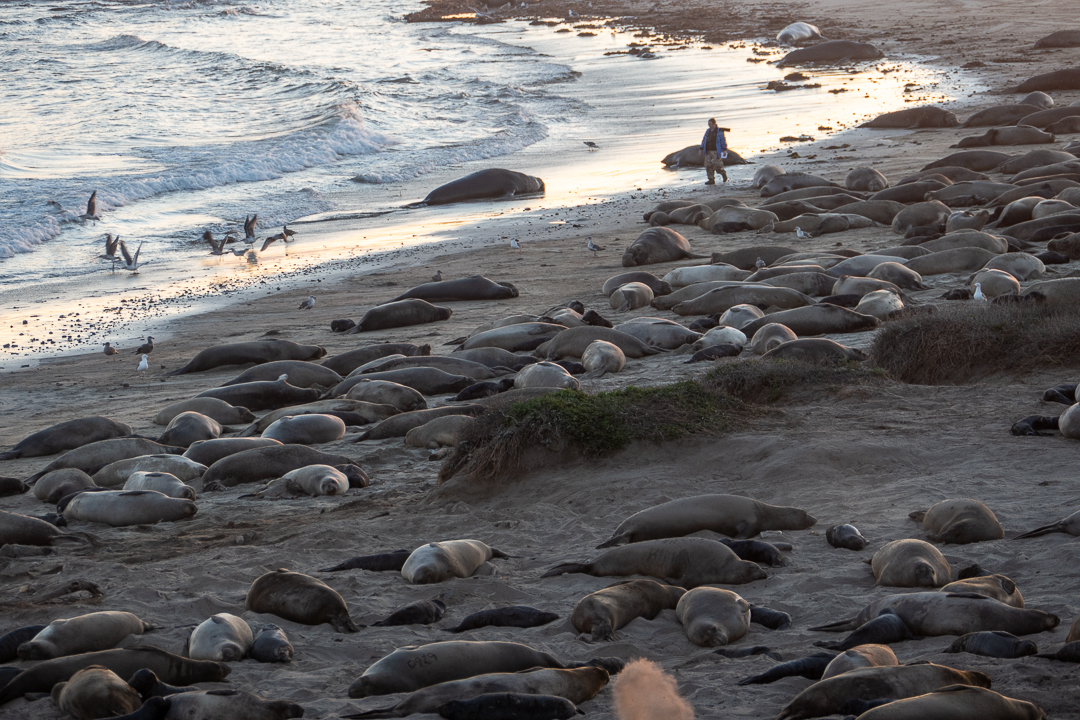 It was nearly time to go, but we stayed to watch the sun go down.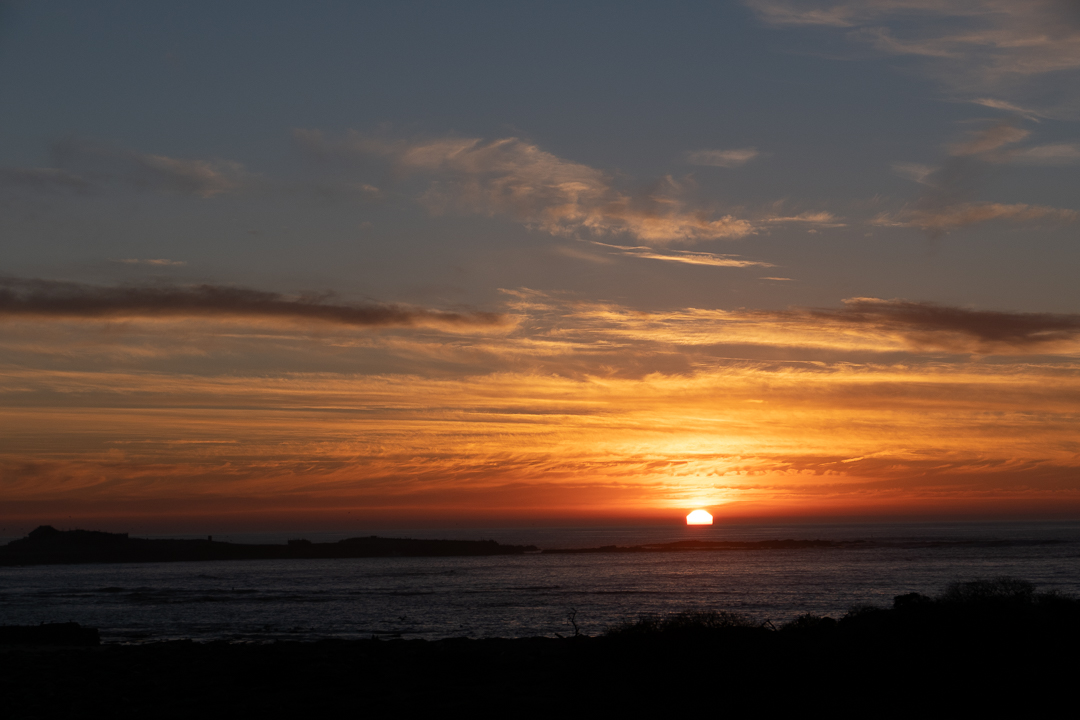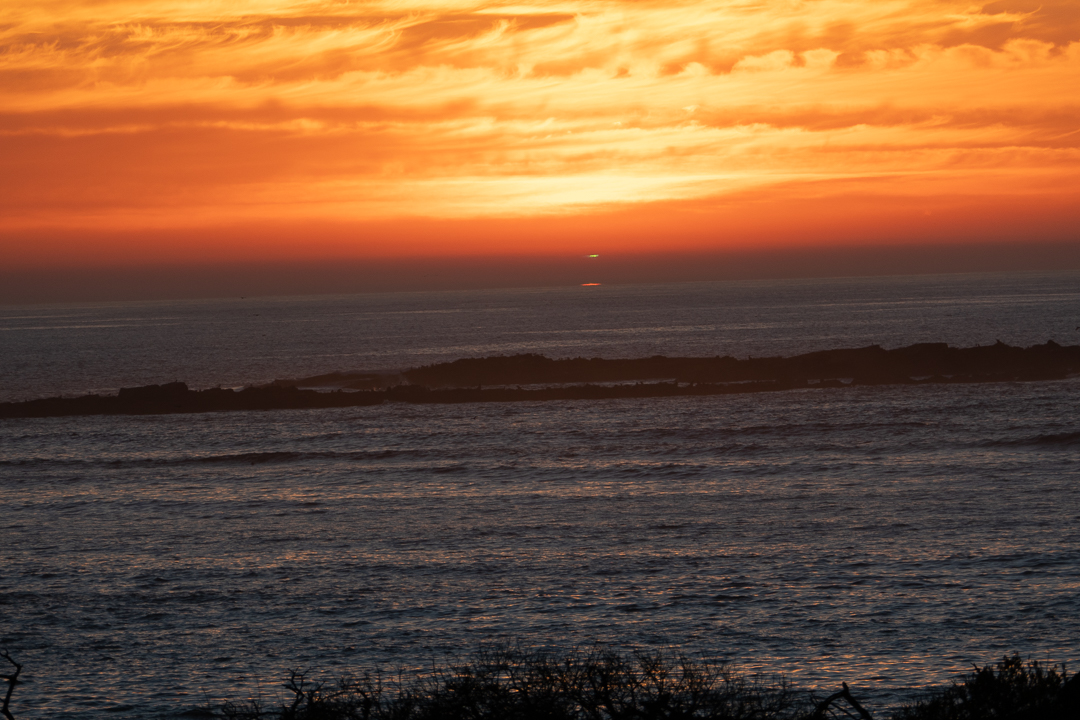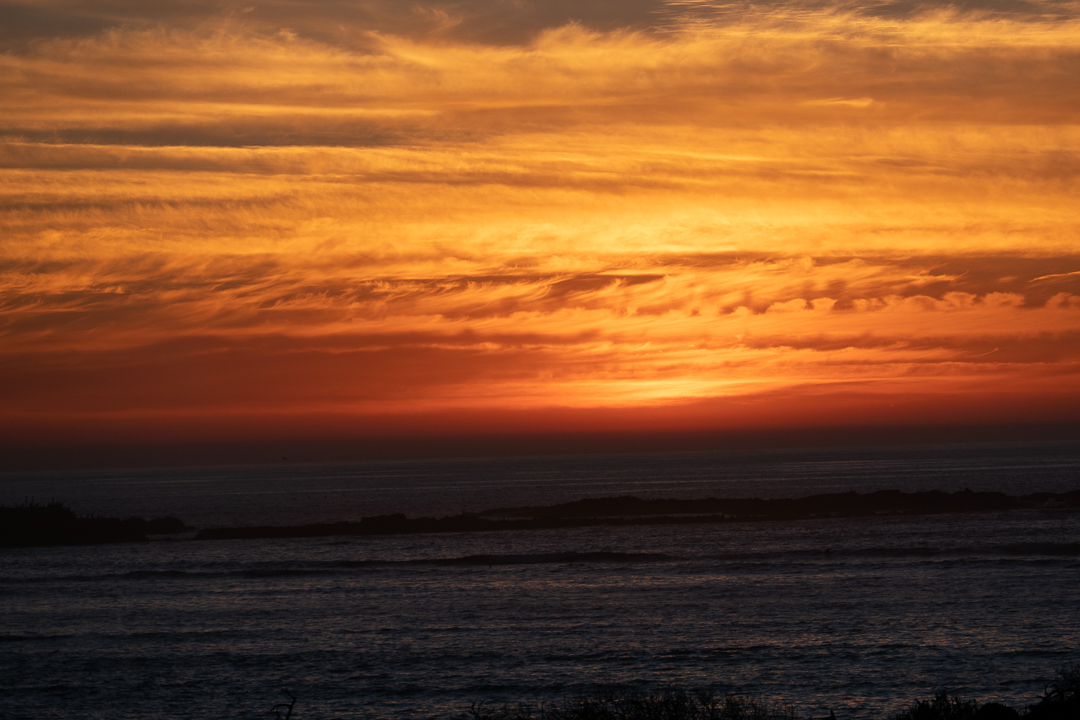 There weren't many flowers on our route, but I did find this one near the Staging Area as we headed back to the parking area.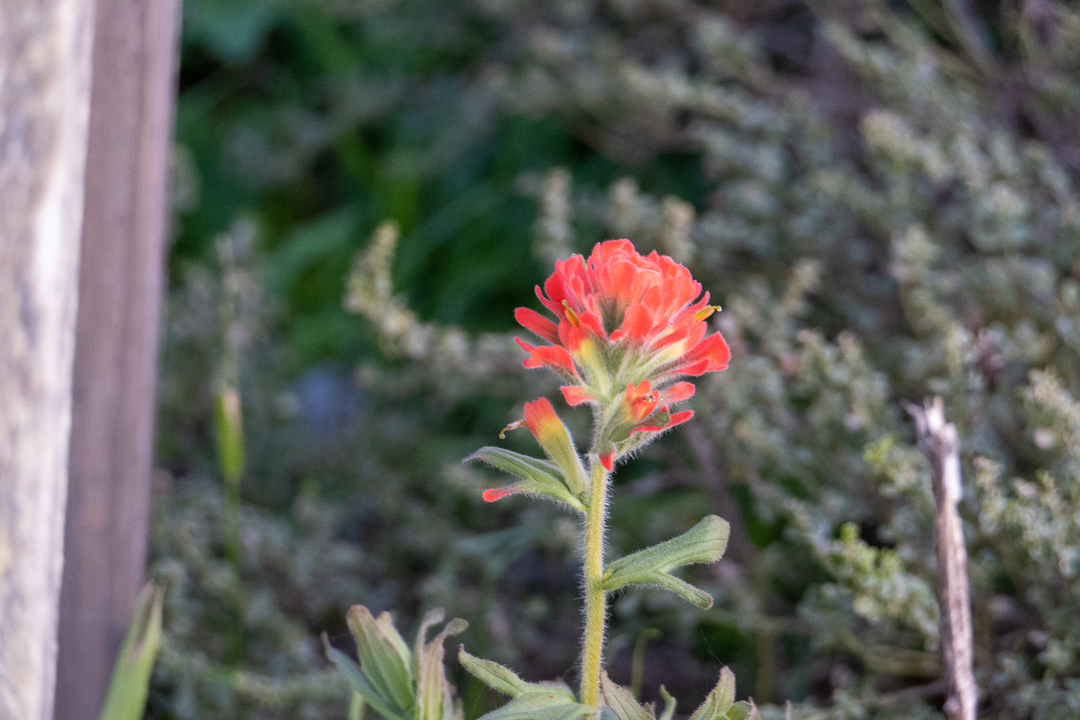 A couple of last photos on our way back to the car, and we were off.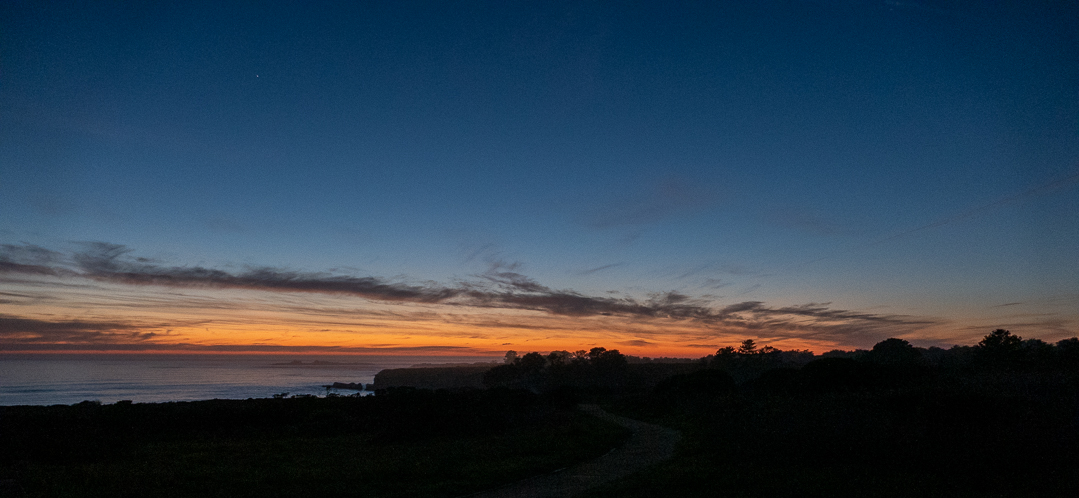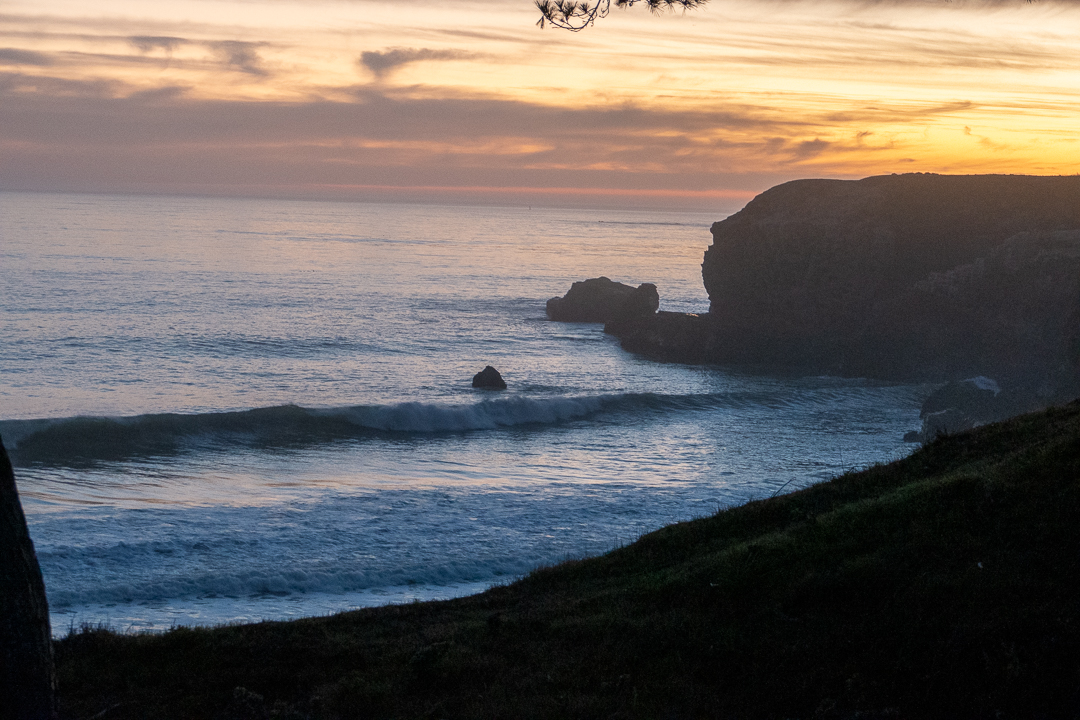 Thanks, Kevin!