I took a break from working on home automation software to work on home automation hardware – in particular, I installed a new Ring Doorbell 4 to replace the old first-generation Ring Doorbell we'd had since 2016. The old one's battery had deteriorated to the point that we were barely getting a month between recharges – and there are no replacements available.
Of course, the new doorbell has a different mounting system than the old one, which meant I had to drill more holes in the house. And that meant finding the drill and recharging its battery. And so on and so on.
Eventually, I got the new doorbell mounted and removed the mounting plate for the old one. And I think I've convinced all of the software to use the new doorbell.
We decided to celebrate Purim and Norooz tonight by ordering takeout from a favorite Persian restaurant, Negeen. When I got home with the goodies, Diane told me that UPS had just delivered a surprise package from Green's Bakery in Brooklyn.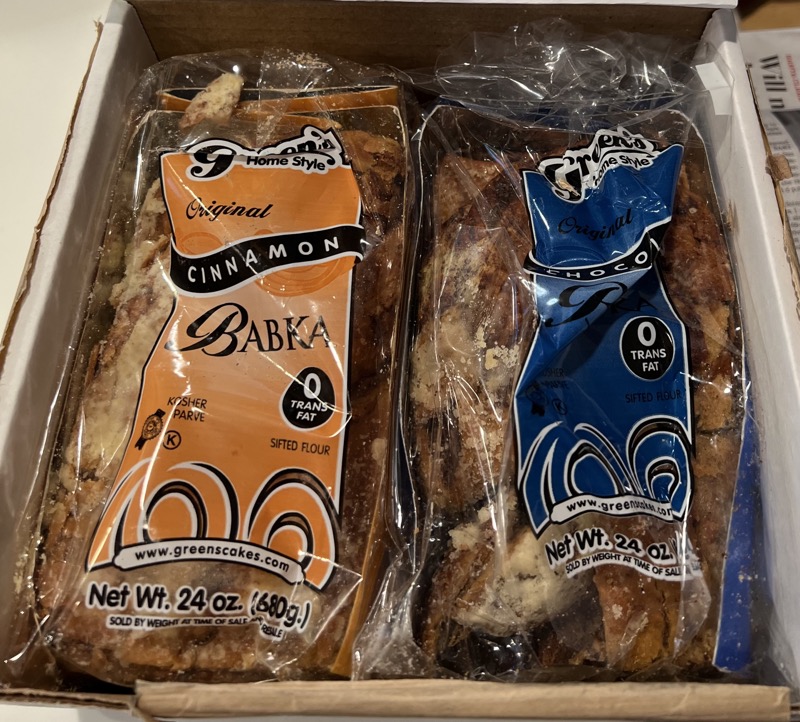 I hope it freezes well, because we may not be able to eat it all before Pesach!