Today was the hottest day so far this year, getting well into the 80s. That didn't stop us from taking a walk on the Los Gatos Creek Trail with the South Bay Striders this afternoon.
It was good to see some of the regulars who we hadn't seen since early April, and even better to see a few new faces.
My face was covered with an N95 mask because I'm still positive (though the lines on the test strip are getting lighter!) and I haven't yet reached the 10-day mark. Wearing the mask let me walk near other people and not feel like I was endangering them – but it also meant that I got VERY hot. I drank a lot of water on the walk, but probably not enough!
There weren't many people in the parks adjacent to the trail – I suspect it was due to the weather. There were plenty of other walkers and bicyclists on the trail, though.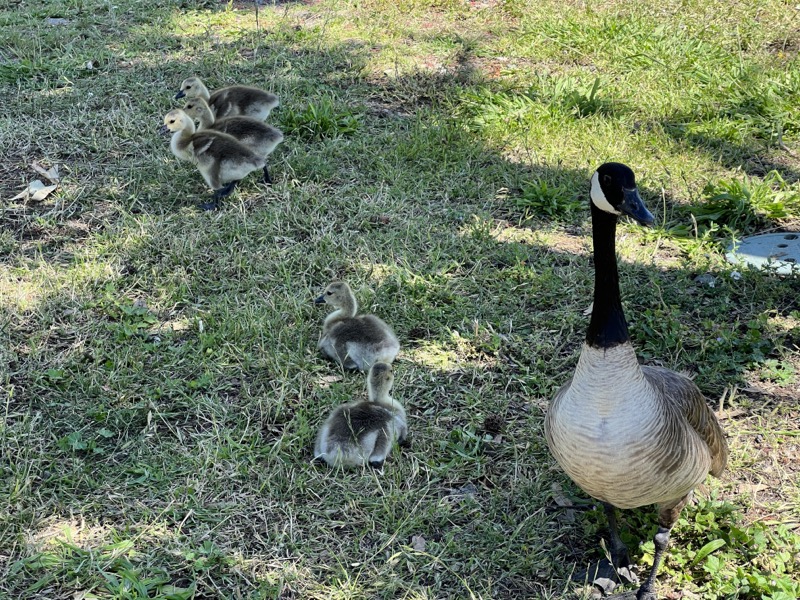 There was a new crop of goslings, too; they are really cute, and they aren't adding a lot to the mess on the trail – yet.