We've lived in Santa Clara County for over 35 years, but we'd never visited Alum Rock Park until today. We still haven't seen a lot of the park, but we did take a nice walk there this morning, hosted by the South Bay Striders to celebrate the Independence Day weekend.
The walk started from the home of the club President and Membership chair – they live about half-a-mile from the park entrance. We signed up to help with the walk and showed up at their house at 8am, planning to work the first shift and then walk, but there were enough people helping that they sent us off to walk first.
We had our choice of 2km, 5km, 7km, or 10km routes; we did the 7km walk, which took us into the park and to the Mineral Springs area before we returned.
We walked under an old railroad bridge soon after entering the park – a kind bicyclist saw me trying to take a selfie and stopped to take a better photo of us.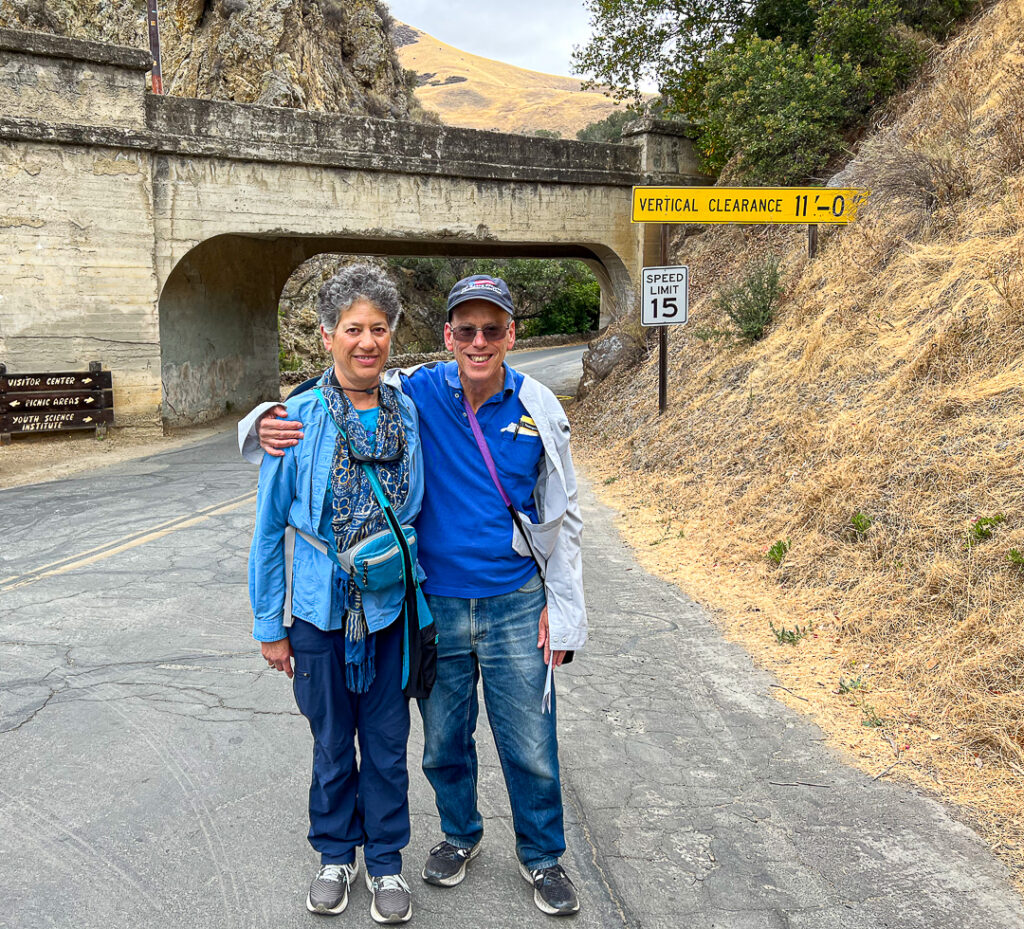 Most of the walk was along trails, rather than on the road; it was pretty early, so the trails were uncrowded. We walked past the Youth Science Institute and onward to the Mineral Springs area; some of the grottos which once housed the springs are unsafe and blocked off, but others are still open, at least to visual exploration.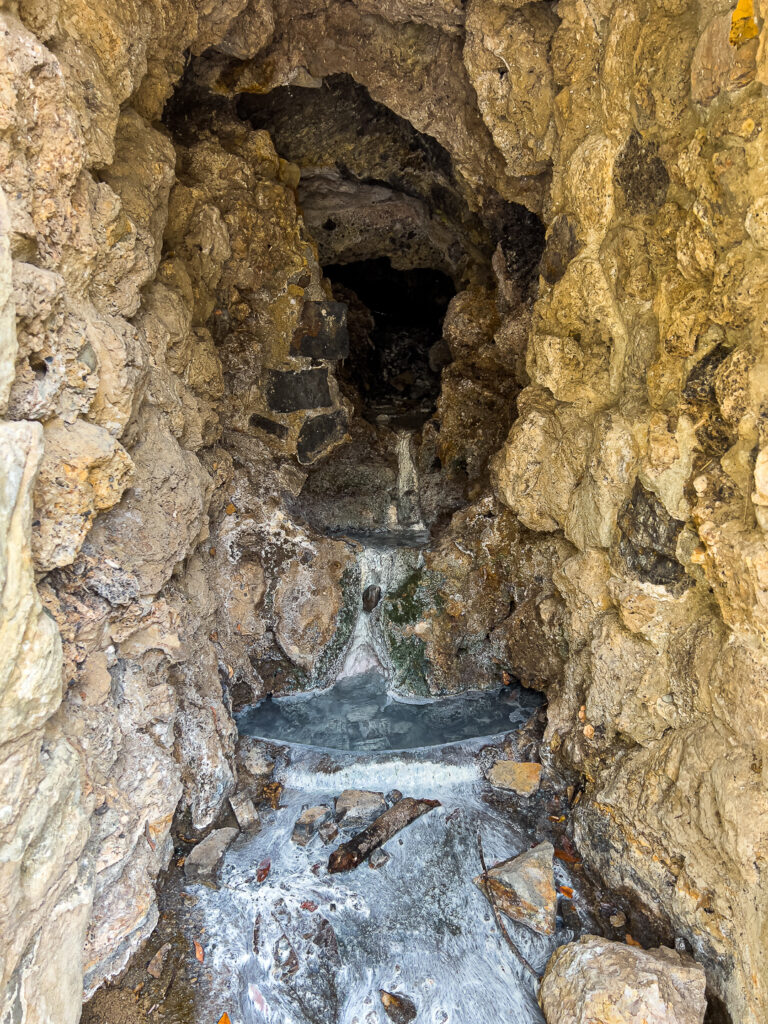 Our turnaround point was just past the Sycamore Grove picnic area; on the way back, we saw a deer enjoying the morning.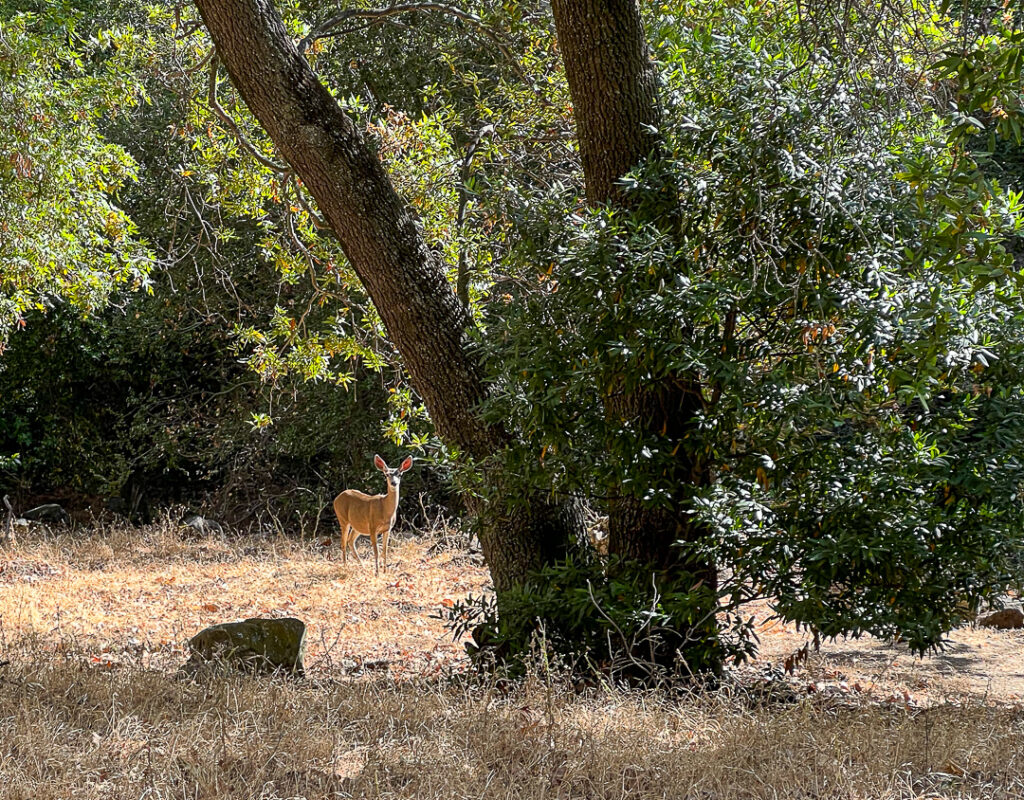 We returned to our hosts' house to help with, and then eat, lunch (they didn't need our help managing the start point for the walk after all!).