We planned to take two excursions today, whale watching and a helicopter to the Mendenhall Glacier.
The whale watching was more successful. We walked off the ship and onto a bus, with just enough time to take a photo of one of the interesting fishy sculptures on the pier.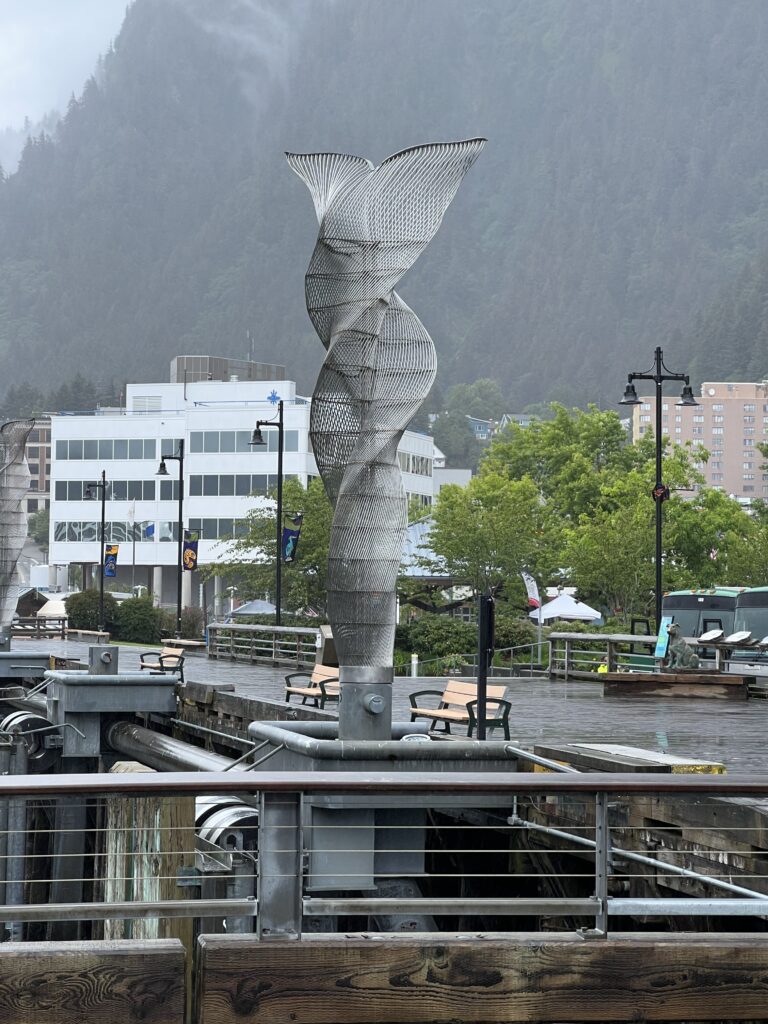 The whale watching boat left from the harbor at Auke Bay, about half an hour from the pier. As we passed the Alaska State Capitol, the driver mentioned that it had been voted "50th Most Beautiful State Capitol" and I think the voters were quite generous.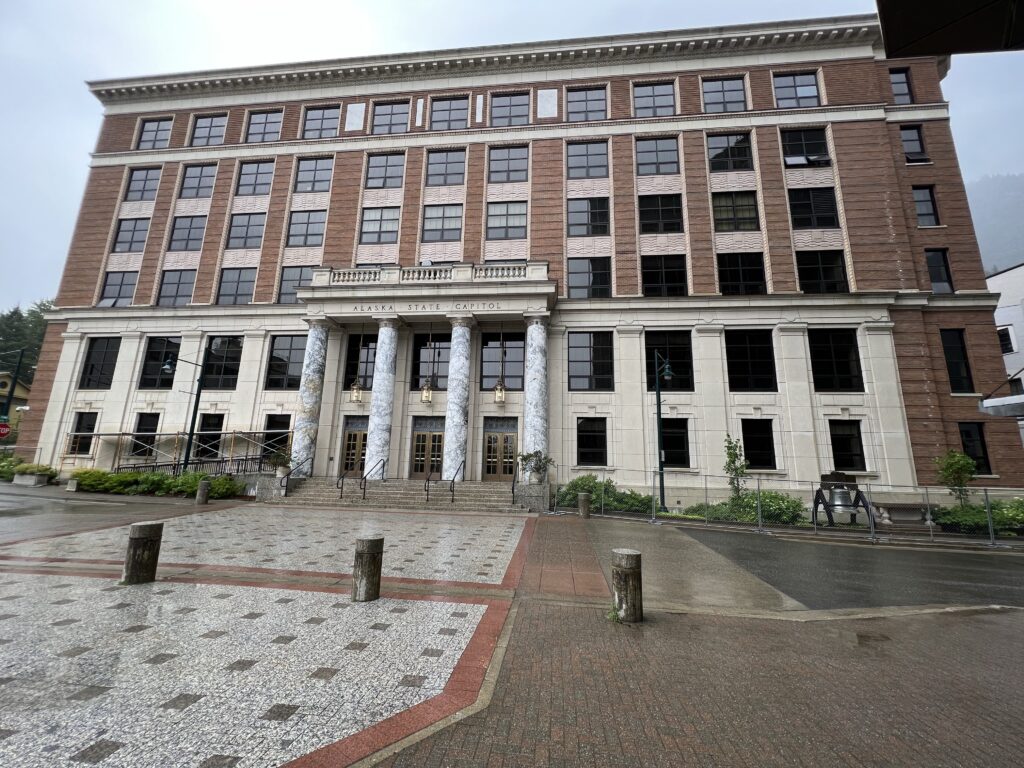 The operator of the tour guarantees you'll see a whale or they'll refund you $100 in cash – it didn't take long before we saw our first whale.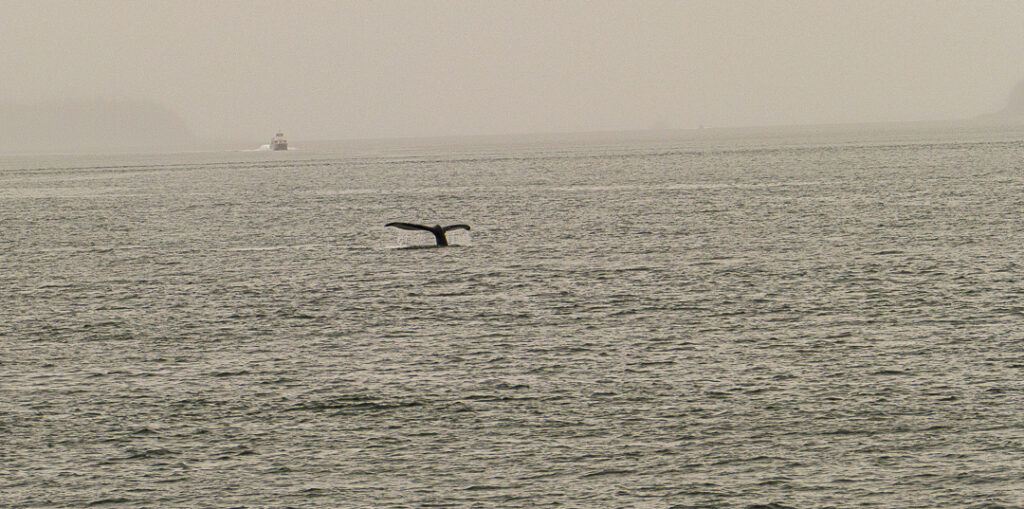 Over the course of the three-hour cruise, we saw about a dozen whales – some alone, some in groups of as many as four. Most of them were humpbacks, but one had a white fluke, so it might have been a different species.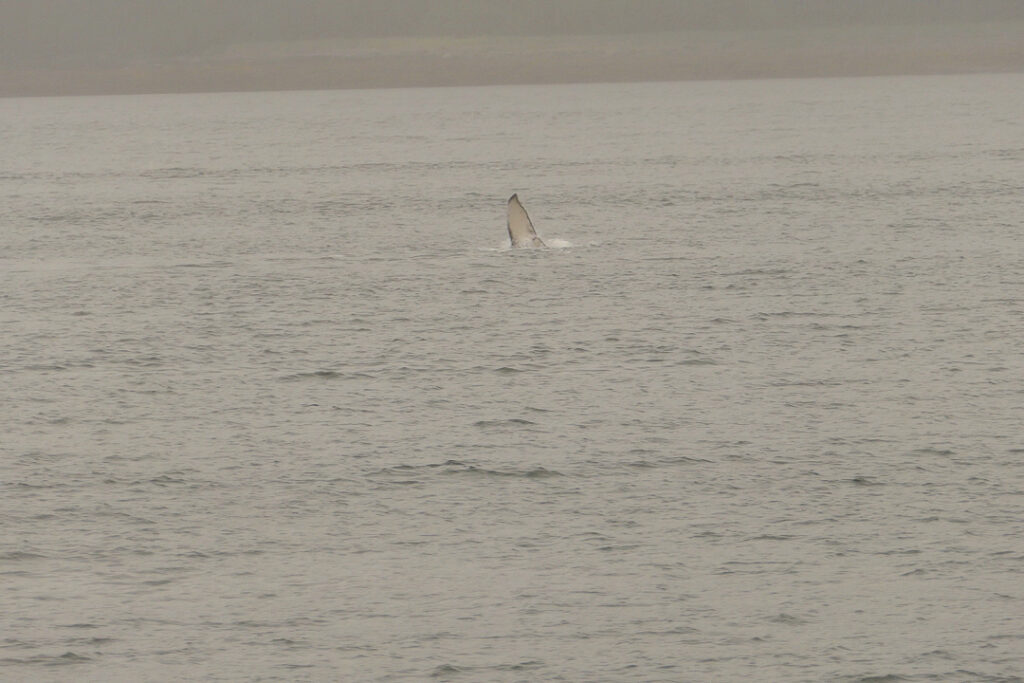 Whales weren't the only wildlife we saw on the cruise; we also saw a bald eagle and even some ducks.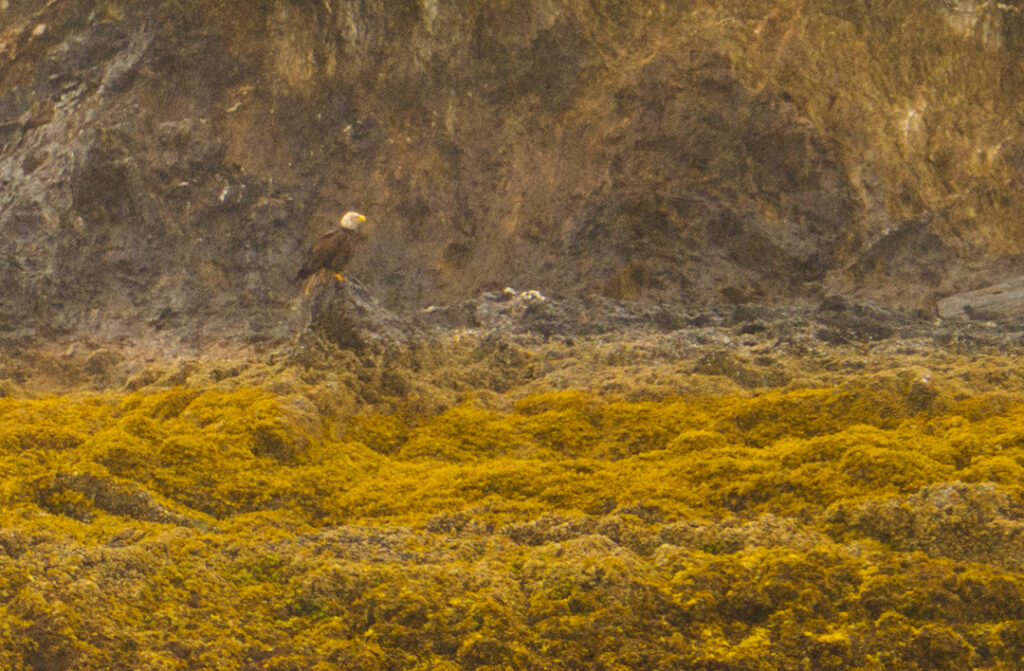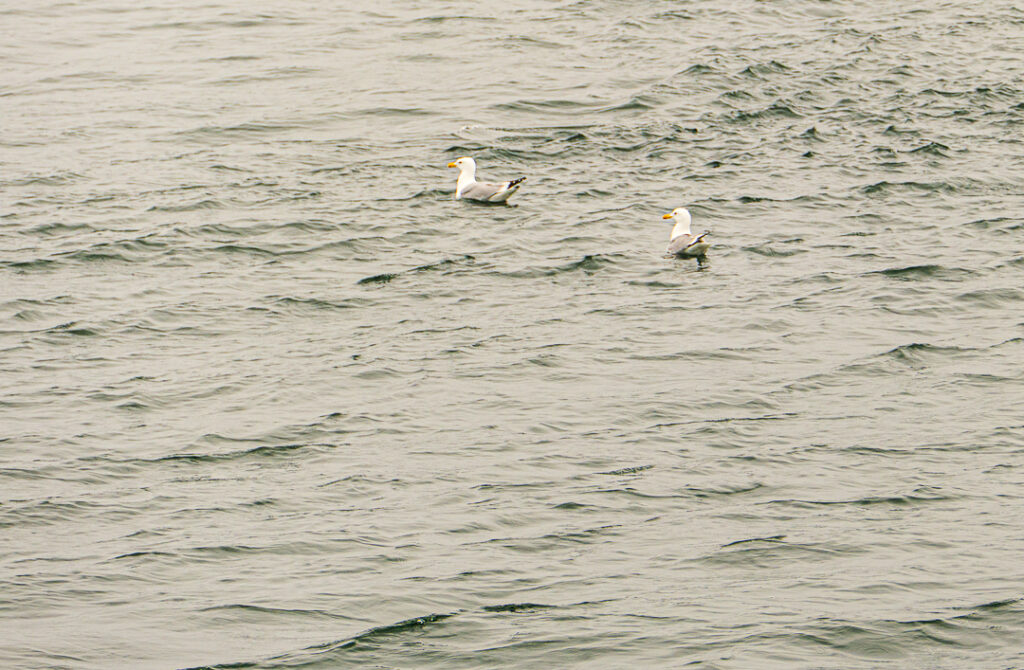 We saw a few more whales on our way back to the dock.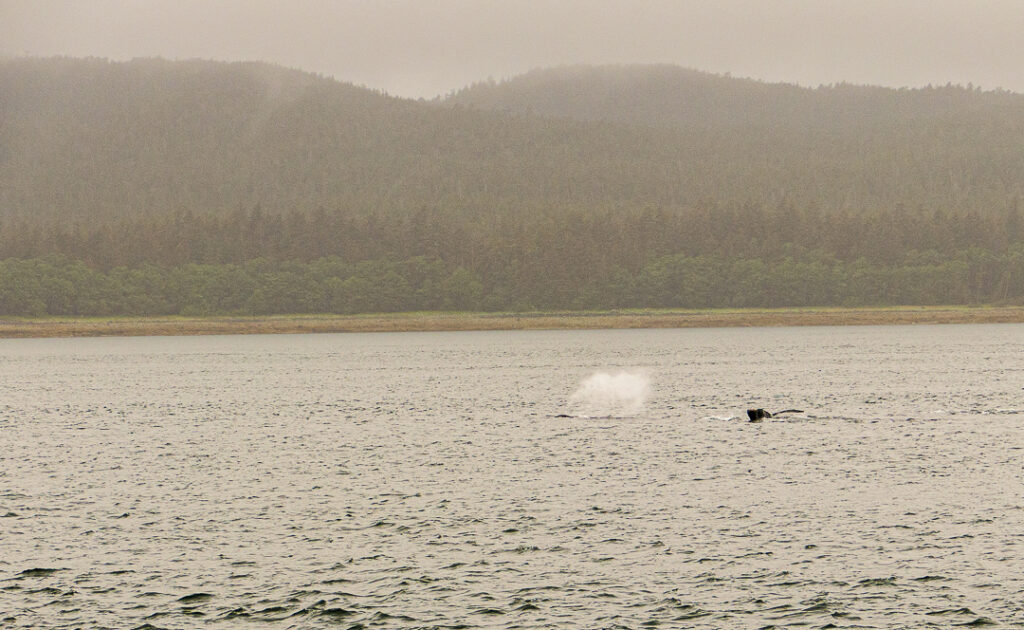 And then it was back to the ship to discover that they'd cancelled all of the helicopter tours due to weather, so we spent the afternoon wandering around Juneau. There were a lot of jewelry shops there – we visited many and spent money in none. :-)