And today was one of those times. We took a bus tour from Icy Strait Point through the town of Hoonah to the Spassky River to go looking for wildlife, and we found bears.
They take safety seriously; the first person we met when we got off the bus was the lead bear safety officer, George Dalton, Jr., a full-blooded Tlingit; he's speaking with the two veterans in our tour group and thanking them for their service.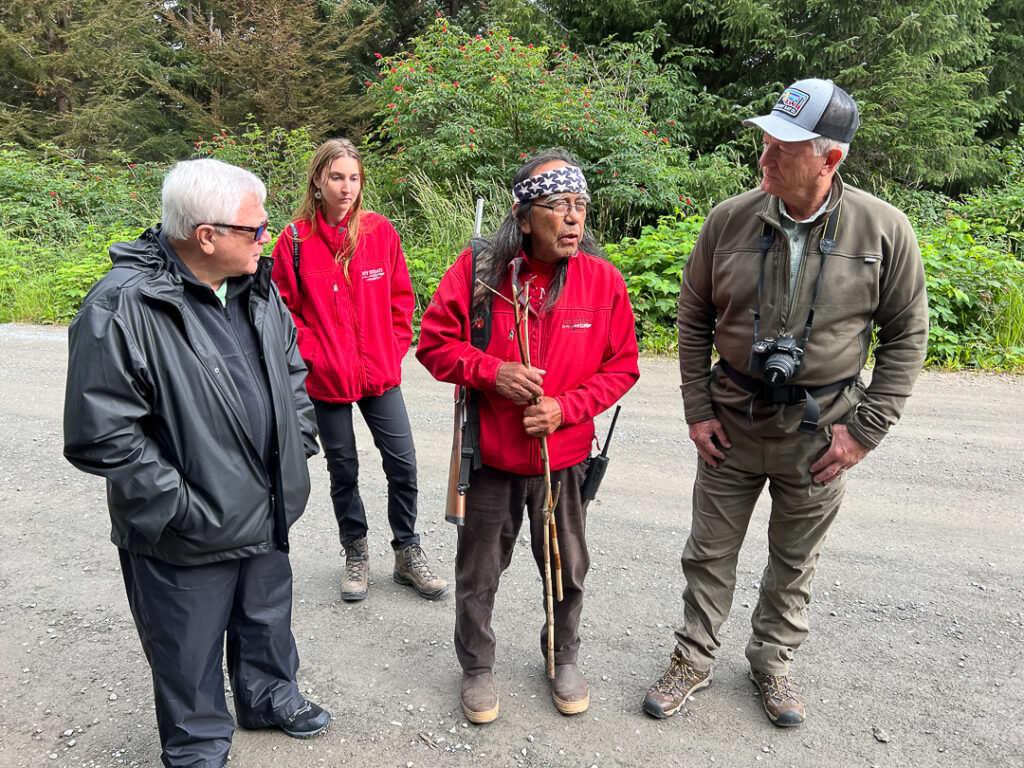 After George talked to us, our guide, Margaret, took us on a short walk to the first of three viewing platforms they'd set up near the river, and we saw two coastal brown bears (Kodiak bears) – one was easy to see and stayed around for many minutes; the other was fairly well hidden and hard to photograph for the couple of minutes it was visible at all.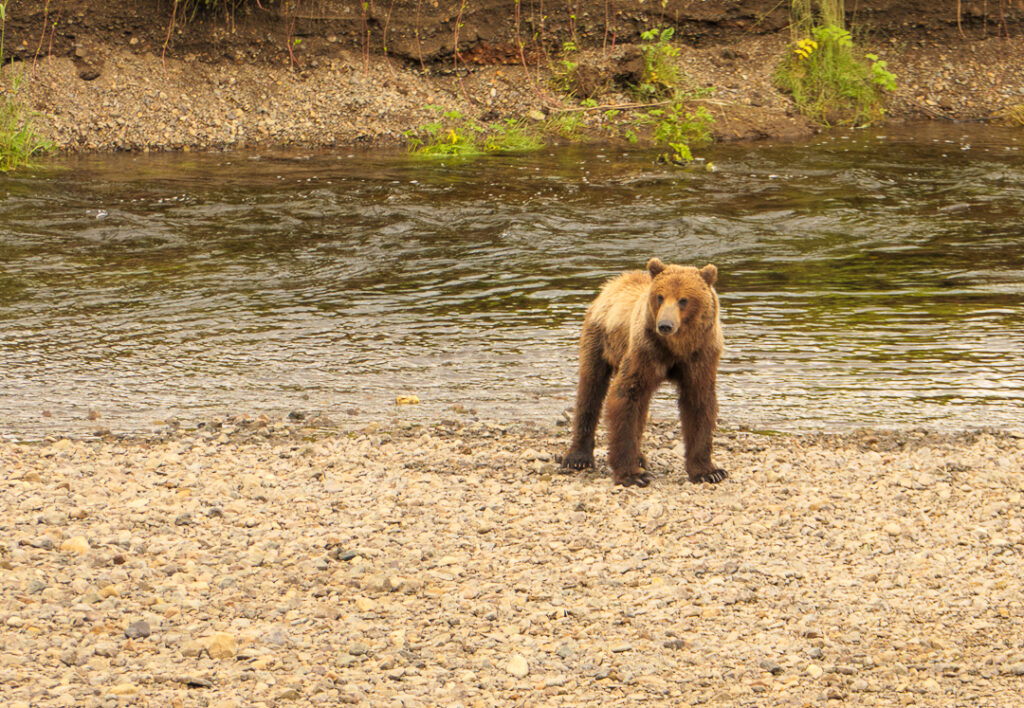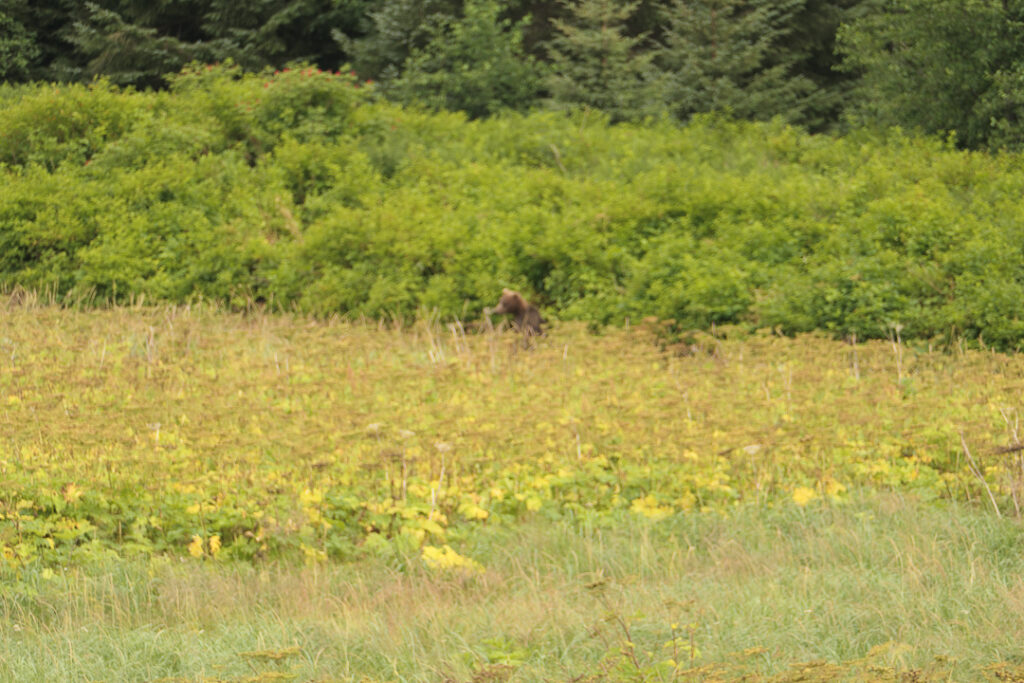 Our bear safety guide, Emma, never let us out of her sight.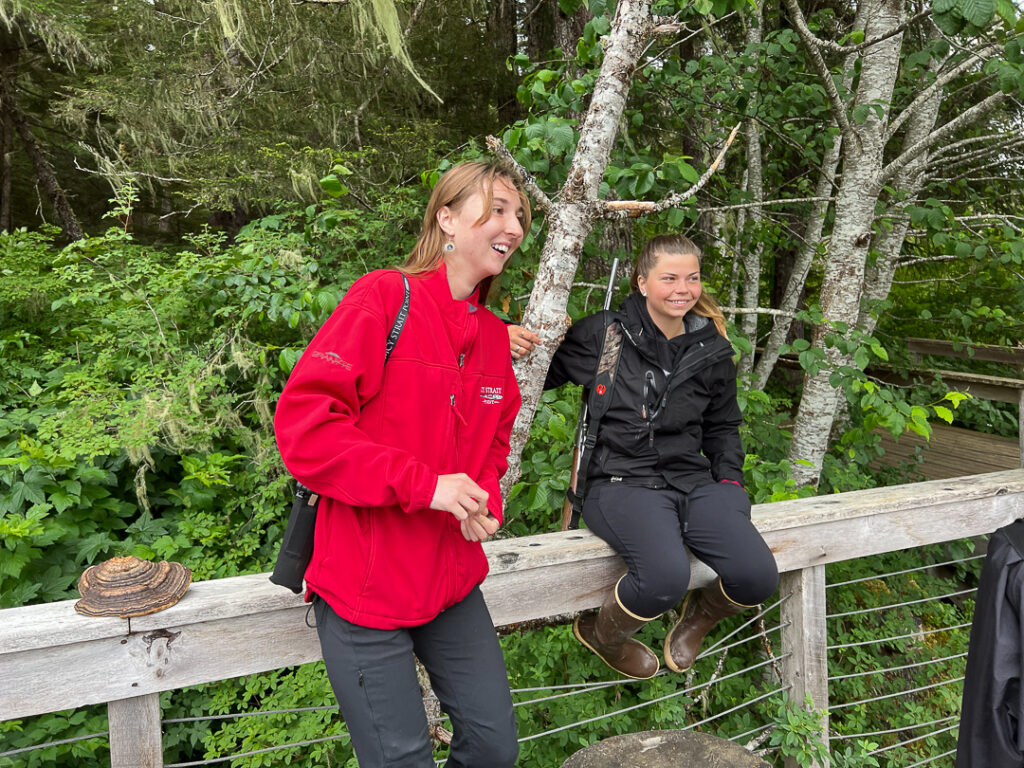 Emma said that she'd never even come close to having to use her rifle to protect a tour group. I was sure that she wouldn't need to do it when we saw our third bear we saw wasn't going to hurt us – our guide said it was "Travis, the guaranteed bear".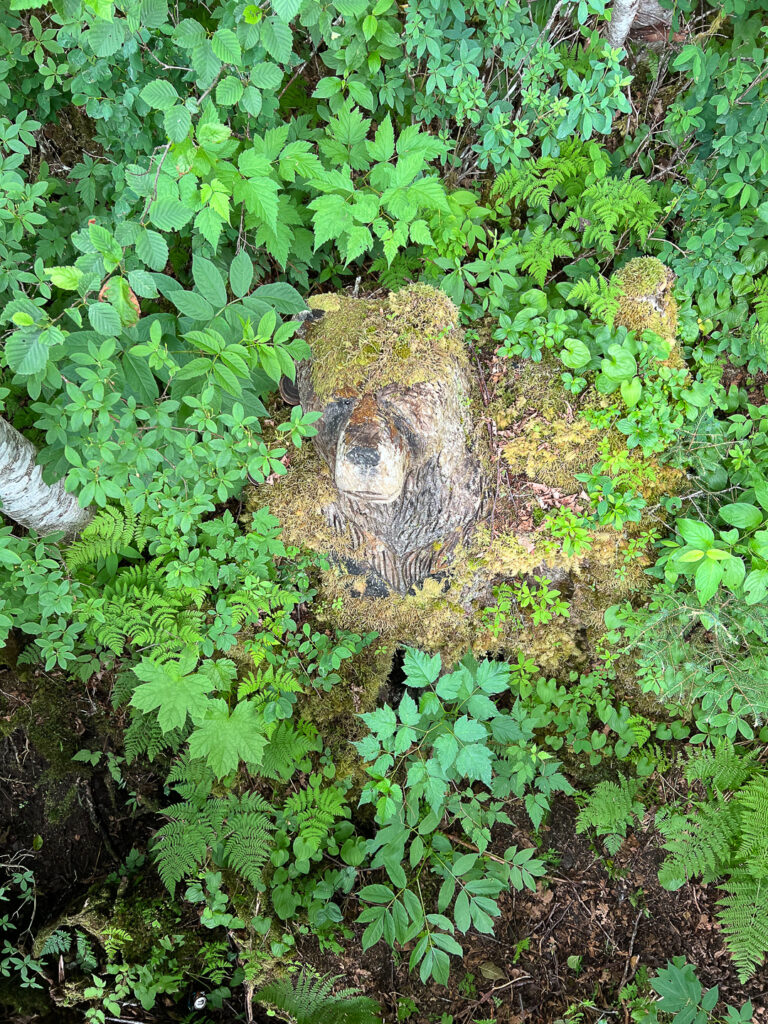 After we took the bear tour, the bus dropped us right outside the Icy Strait Point Company Store. We survived that experience, too.
On our way back to the ship, we got a quick glimpse of the resident humpback, Frederick.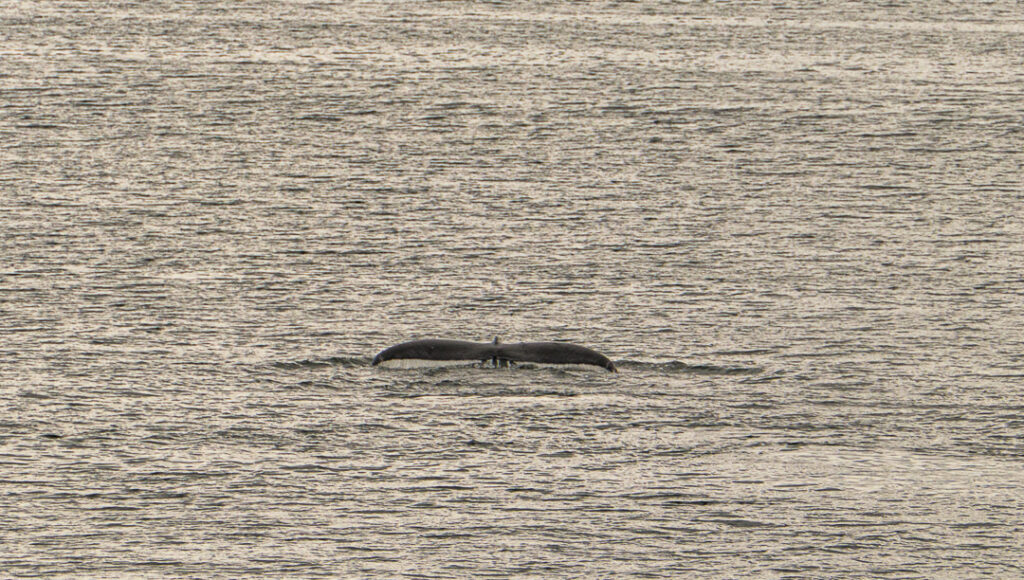 Connectivity is very tenuous tonight, so I'll post this while it's still possible to do so. Onward to Ketchikan!