We like booking private tours when we can – it's nice being with a few friends instead of a busload, and the guides are willing to modify itineraries to better fit our interests. We'd booked one for Ketchikan with Cruin MacGriogair of Ketchikan Tours and were looking forward to it…until he sent an email on Monday saying that he had tested positive for Covid and was self-isolating. He also recommended another guide in town who was free and put us in touch, which was real service!
So we had a private tour with Tracy Wolf of Wild Wolf Tours instead, and it was great. She drove us out to Totem Bight State Park and gave us an interpretive tour of the totem poles there; the park had been built by the CCC during the Depression and has been well-maintained since, with lots of input from Native groups. The poles and the Clan House were built specifically for the park.
We began with the Eagle Grave Marker, copied from an original in the Haida village of Hokan.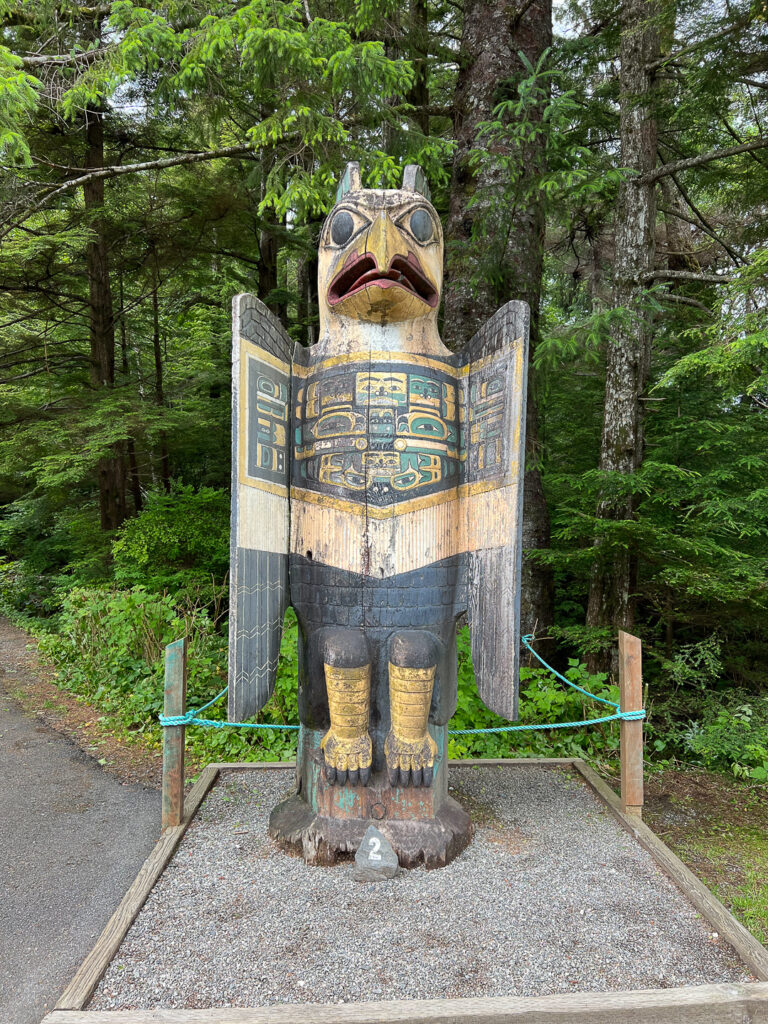 We stopped by the Totem Pole Restoration Building; there were a few poles in the process of being restored.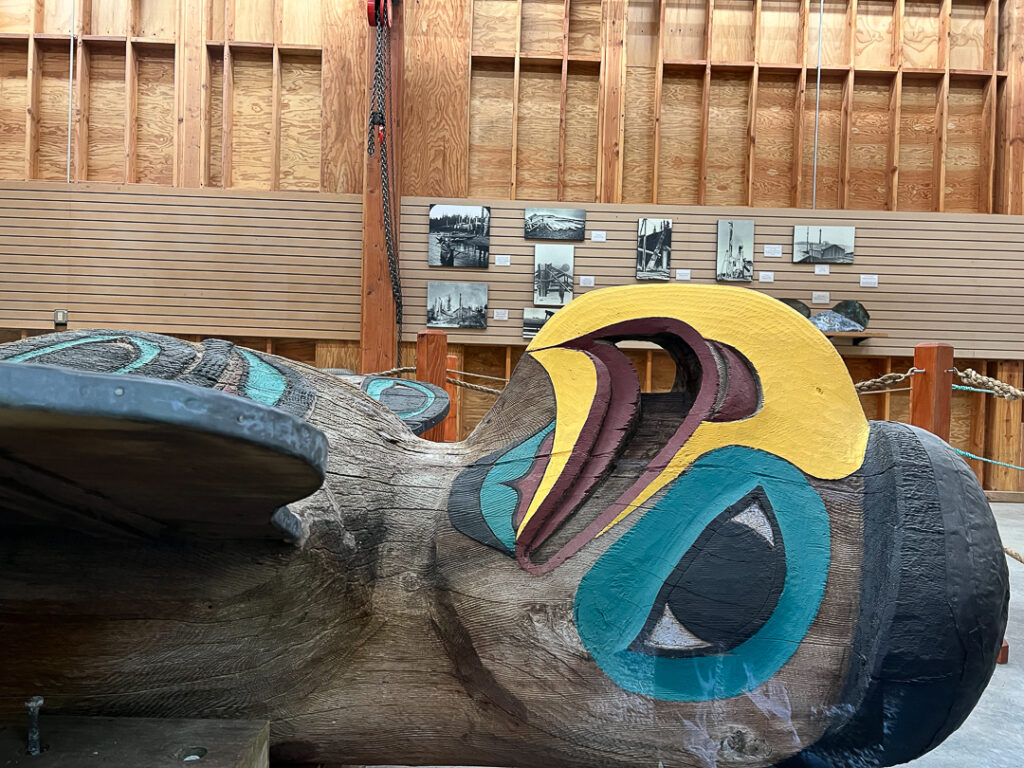 Totem poles typically have a 50 to 75 year lifespan; when they fall, they are allowed to decay in place.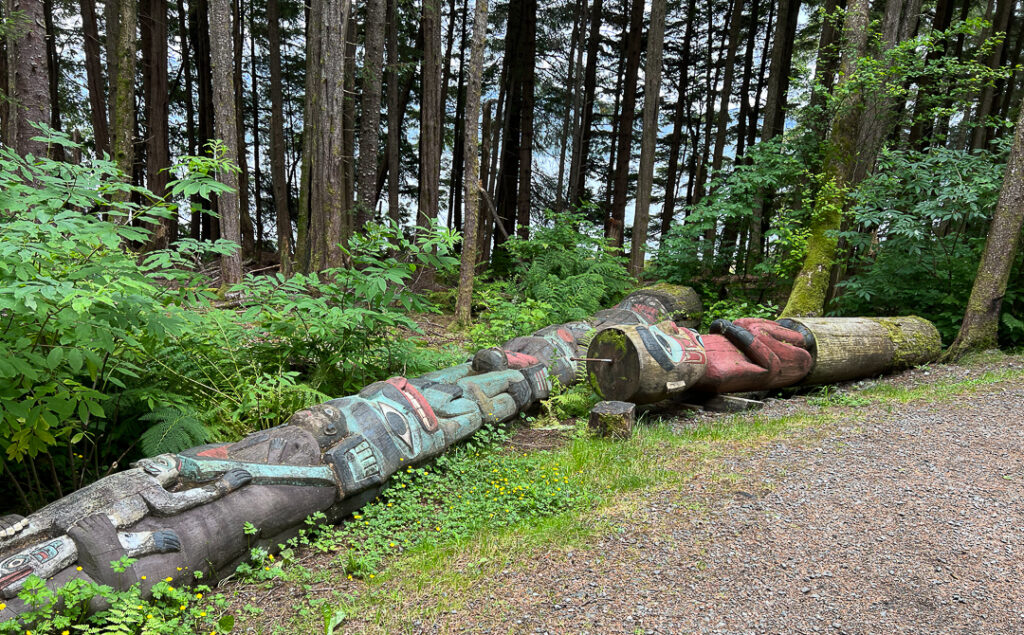 There's a replica of a Clan House which we were able to see from the inside.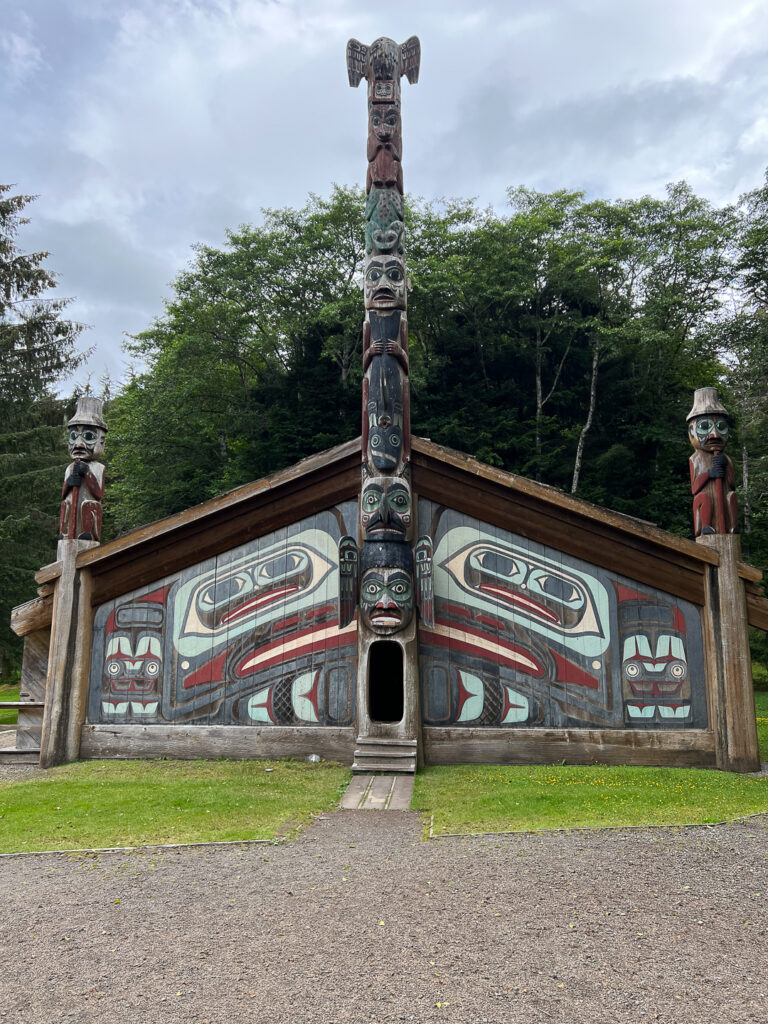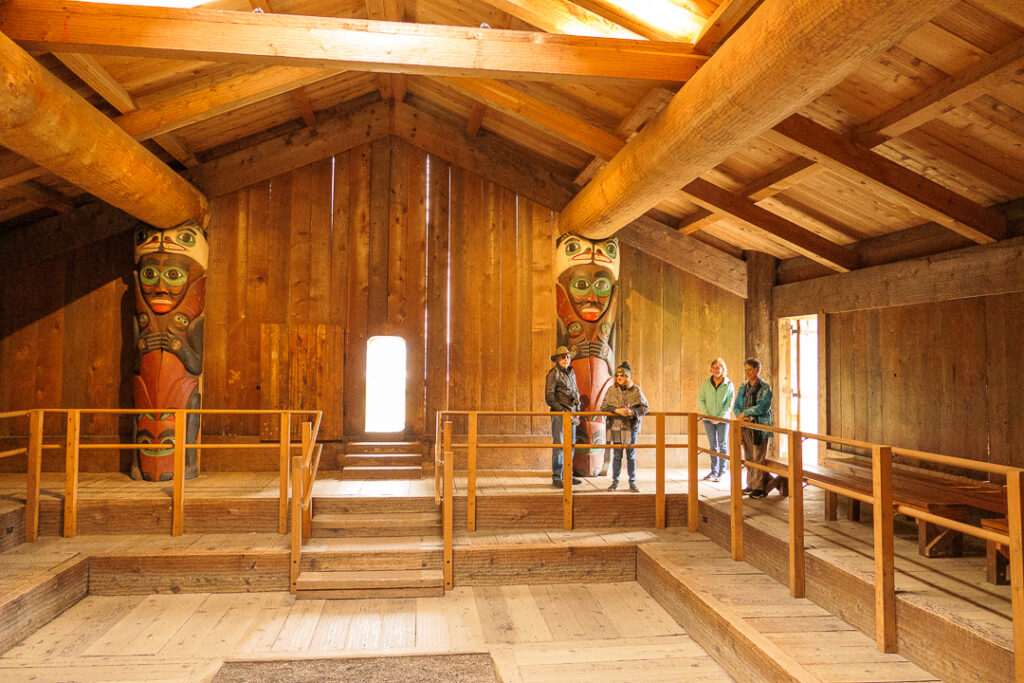 Here's one more totem pole for the road; this one is "Raven at the Head of Nass".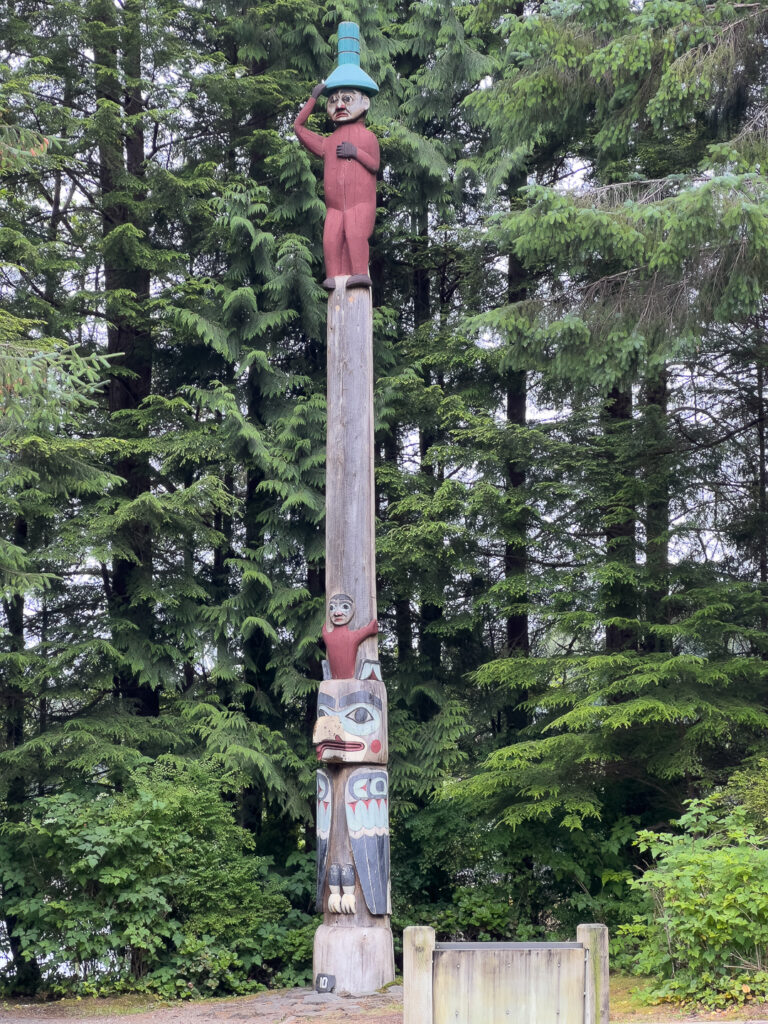 Tracy then drove us to the Settlers Cove State Recreation Site and the Lunch Creek Trail. It's at the end of the road – literally; the North Tongass Highway ends at the parking area. It's lushly wooded.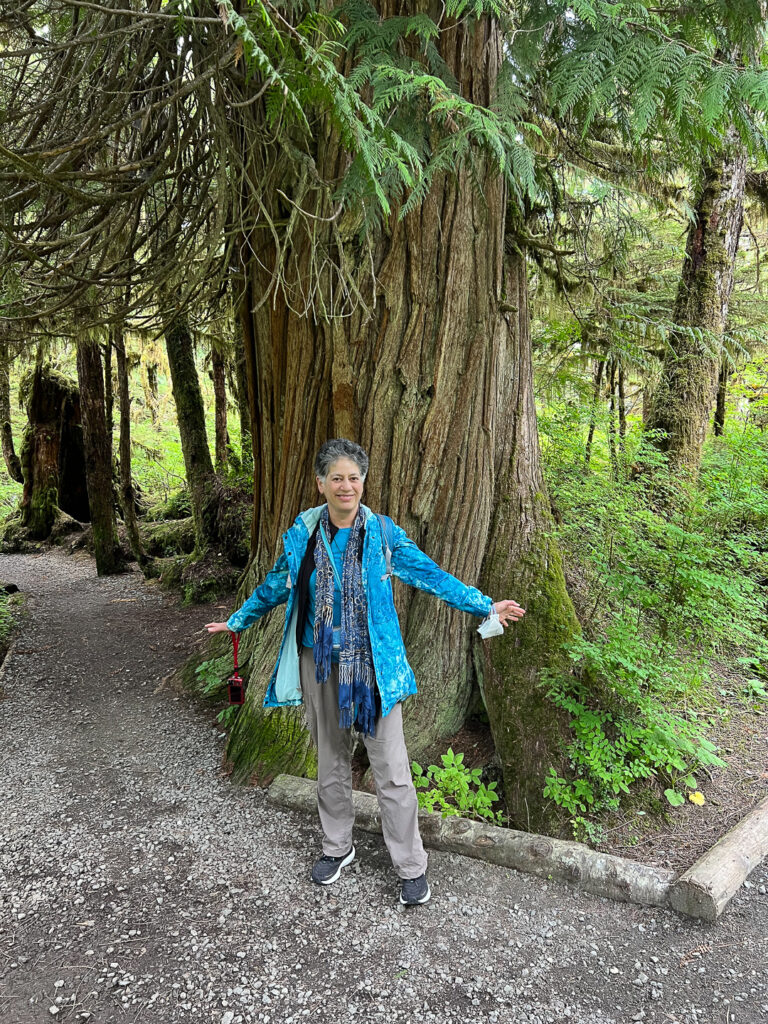 I was surprised to learn that trappers are able to set traps in the recreation site.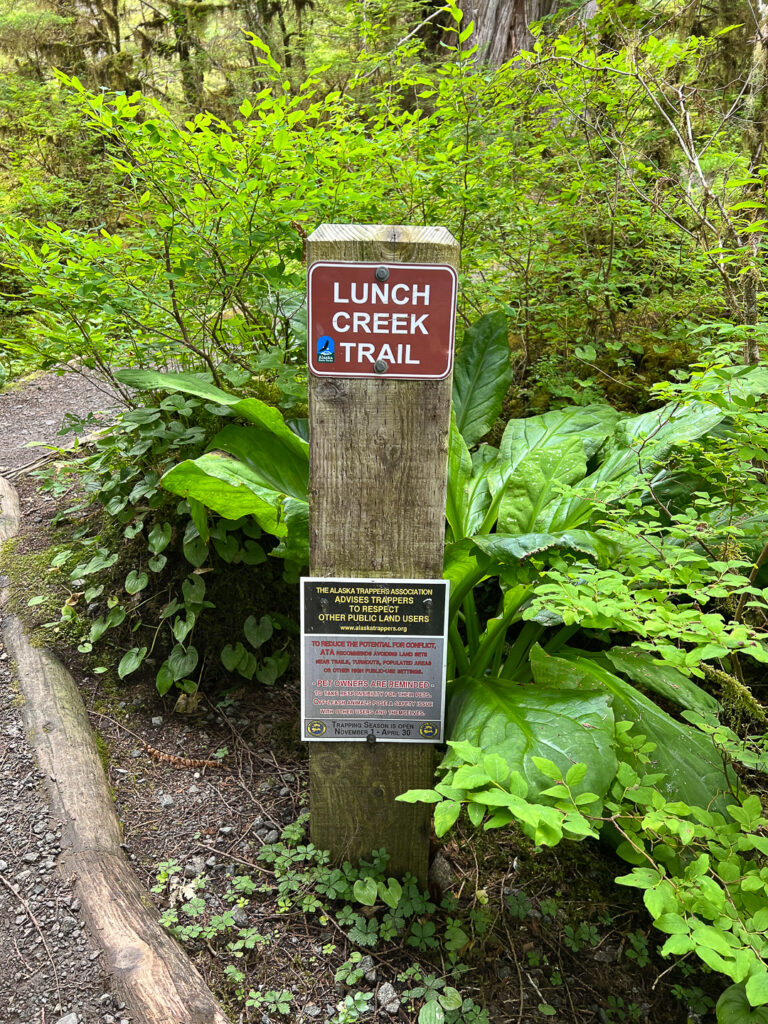 We walked part of the trail, seeing waterfalls and the Pacific Ocean.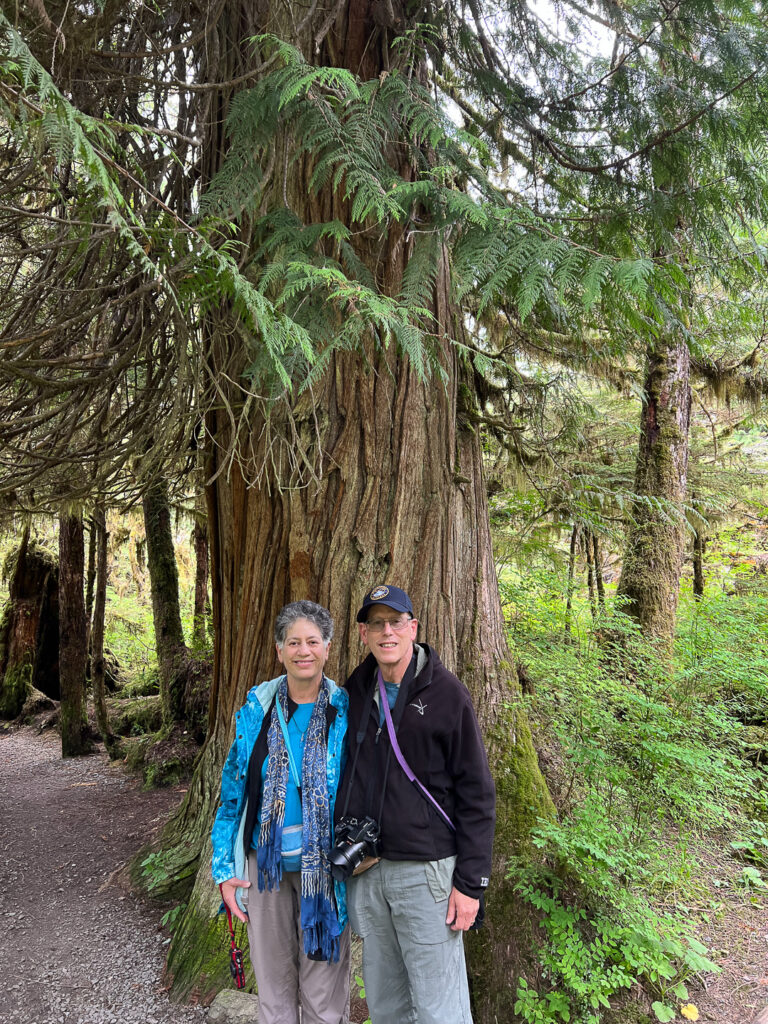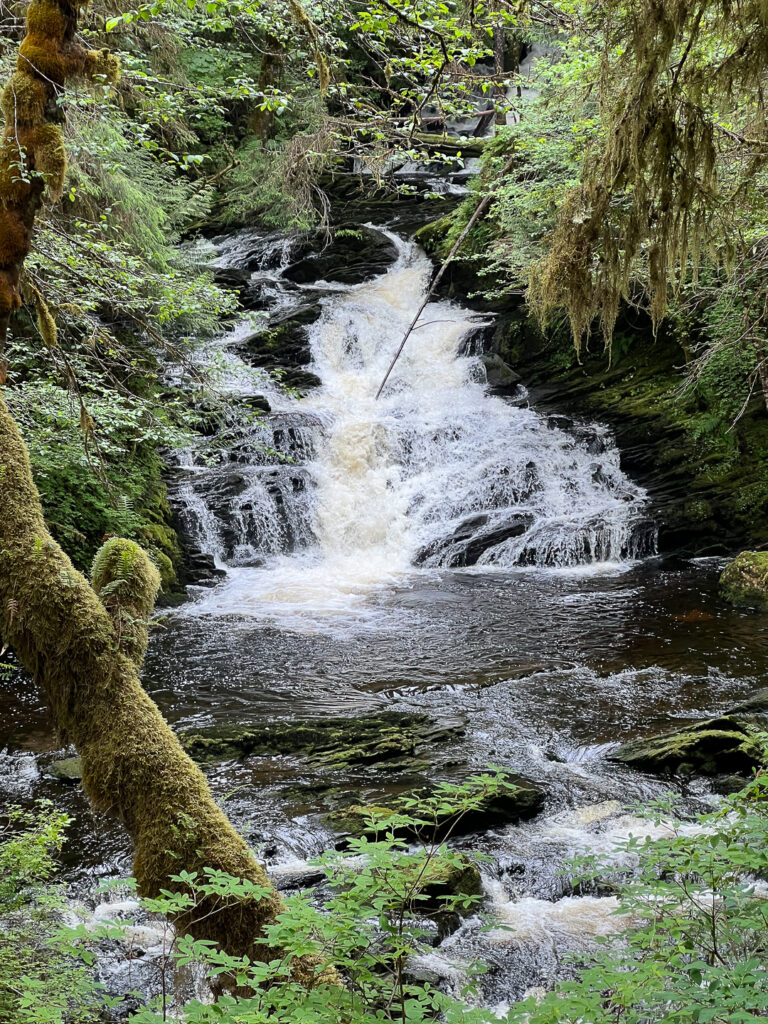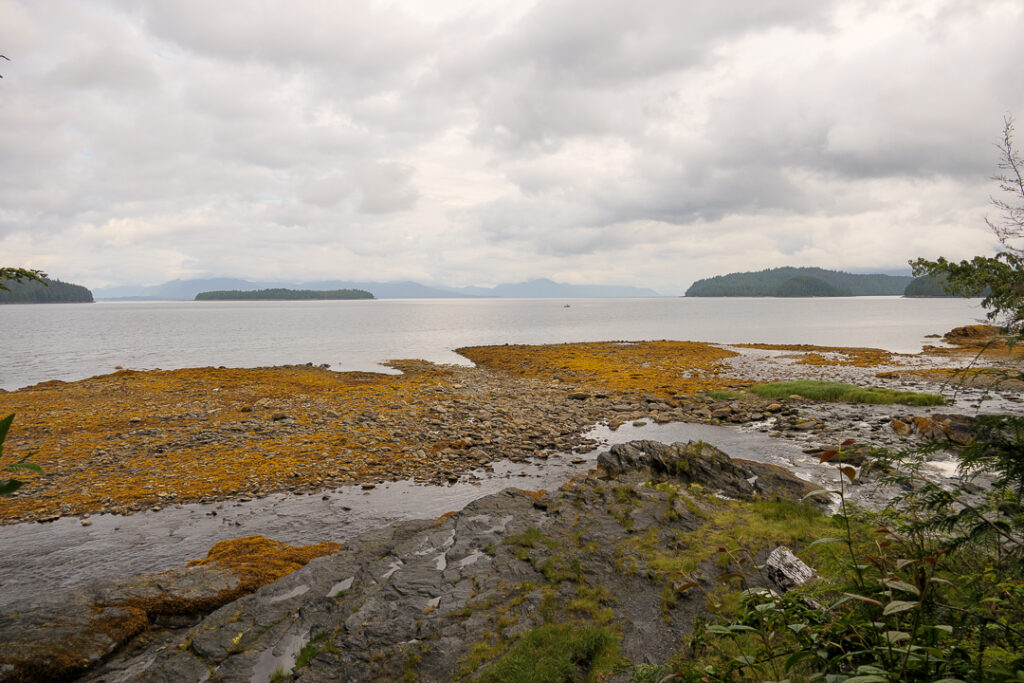 There was a lone fishing boat out on the ocean.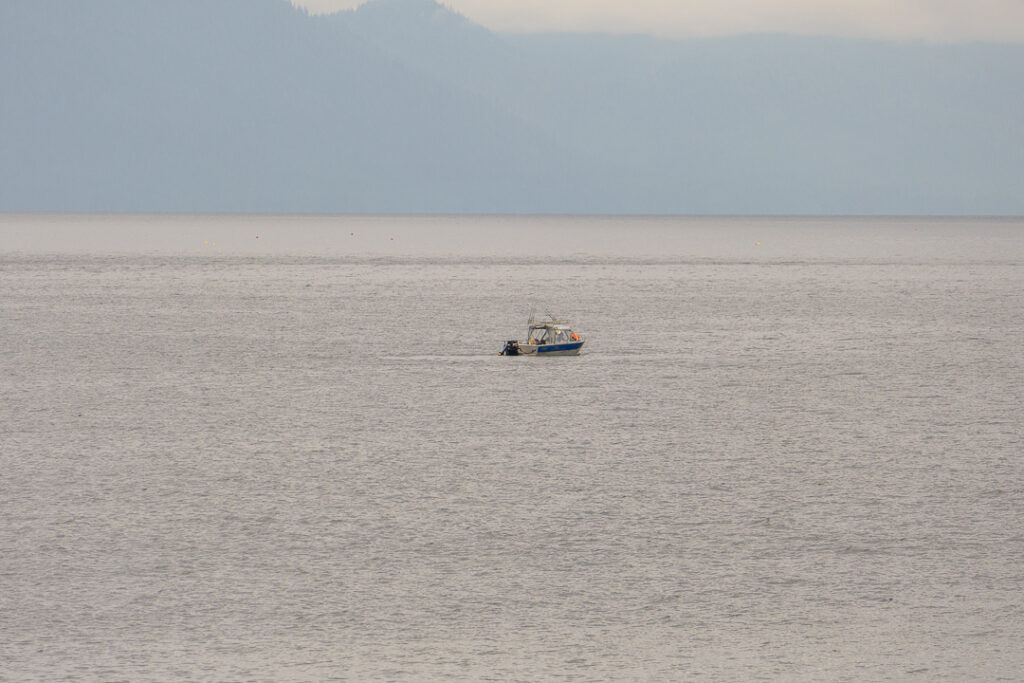 Tracy drove us back to town so we could explore on our own, but just before we got there, she pulled into a parking lot so we could see the eagles and ravens there.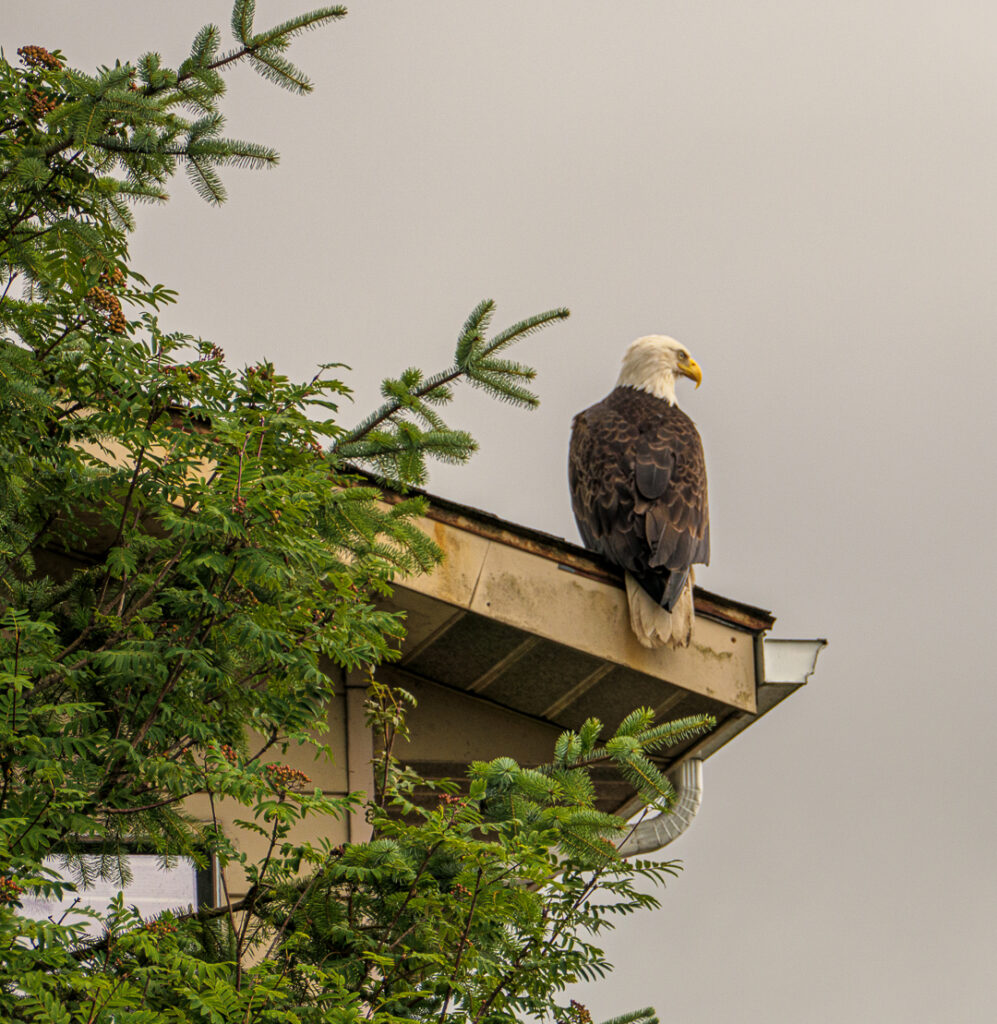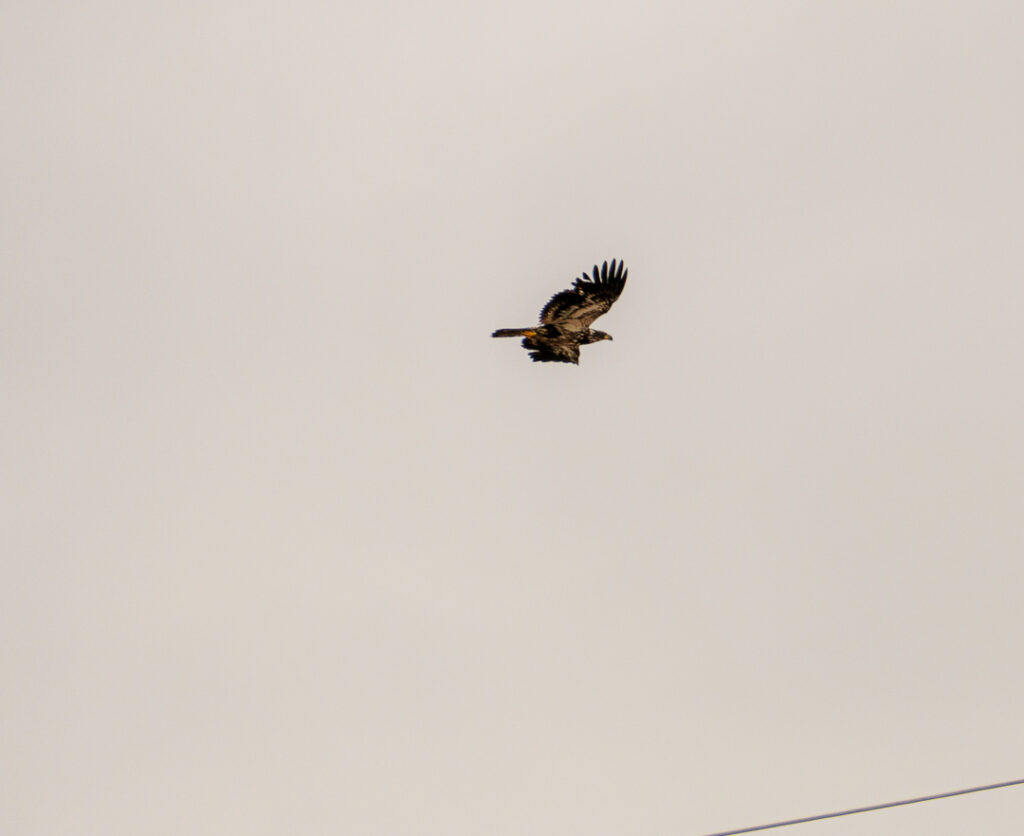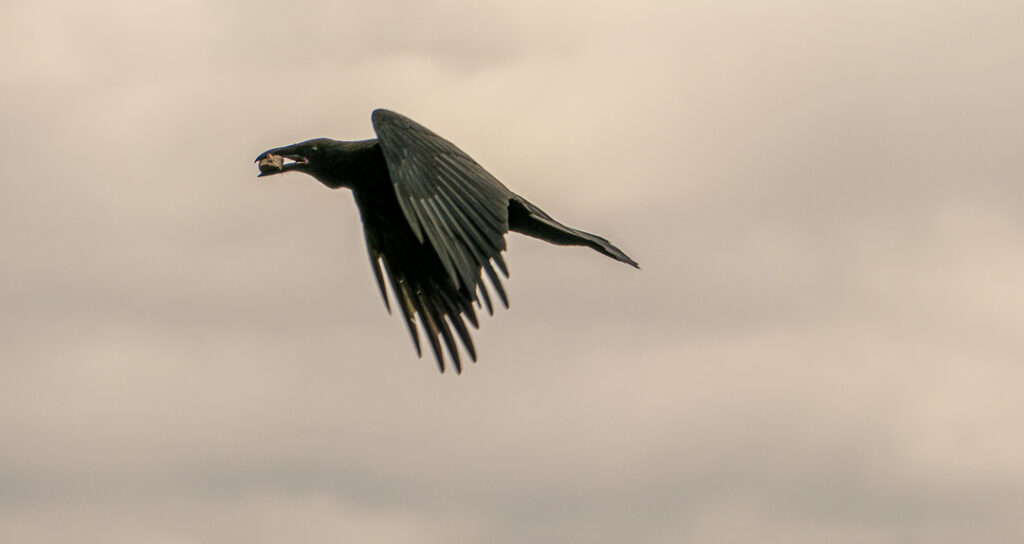 Ketchikan's two biggest industries are tourism and fishing, and they want them to be synergistic.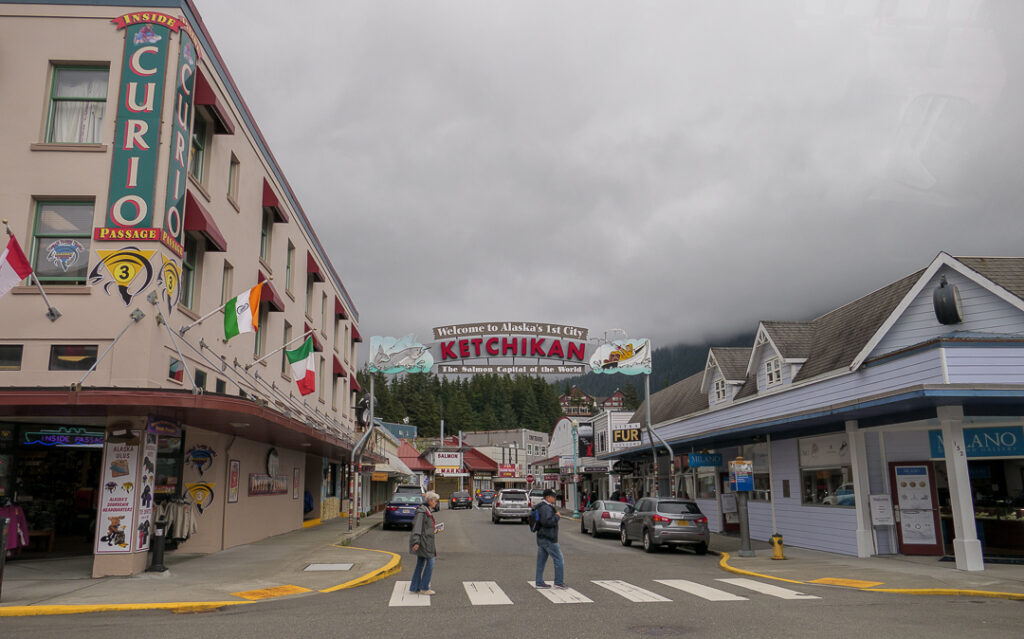 Our time with Tracy ended at the Totem Heritage Center, which houses totem poles which had deteriorated beyond usefulness. In many cases, the poles were in towns that no longer had an active Native population, and some of the poles had been "acquired" by non-Native groups before being rescued by the Center.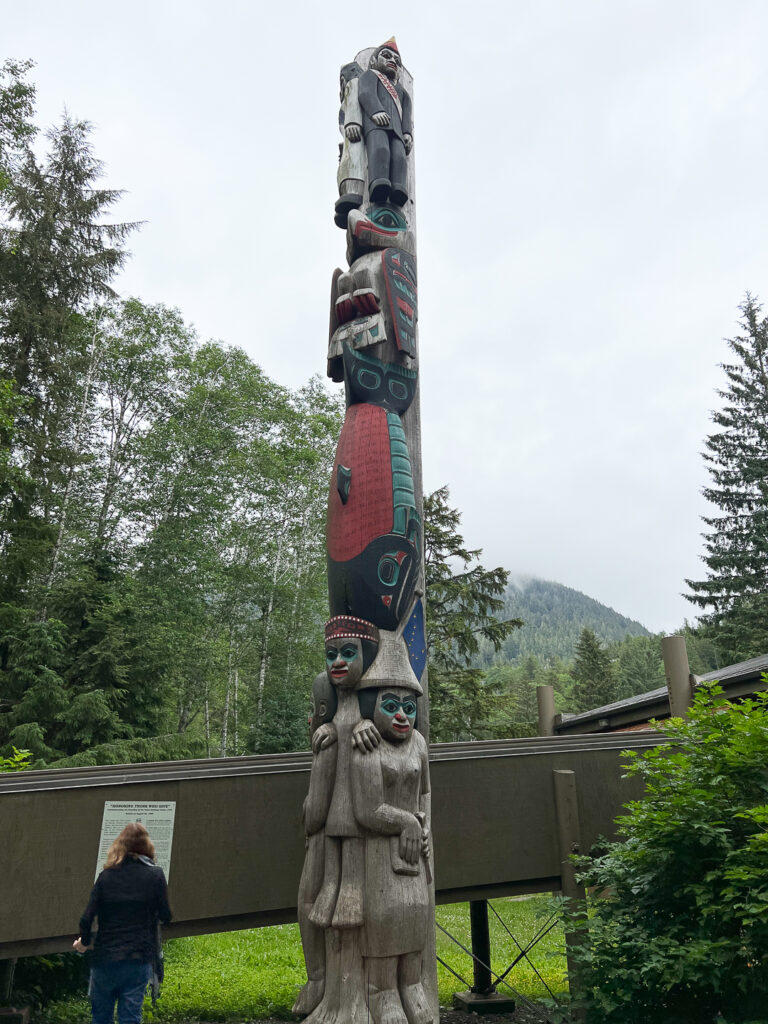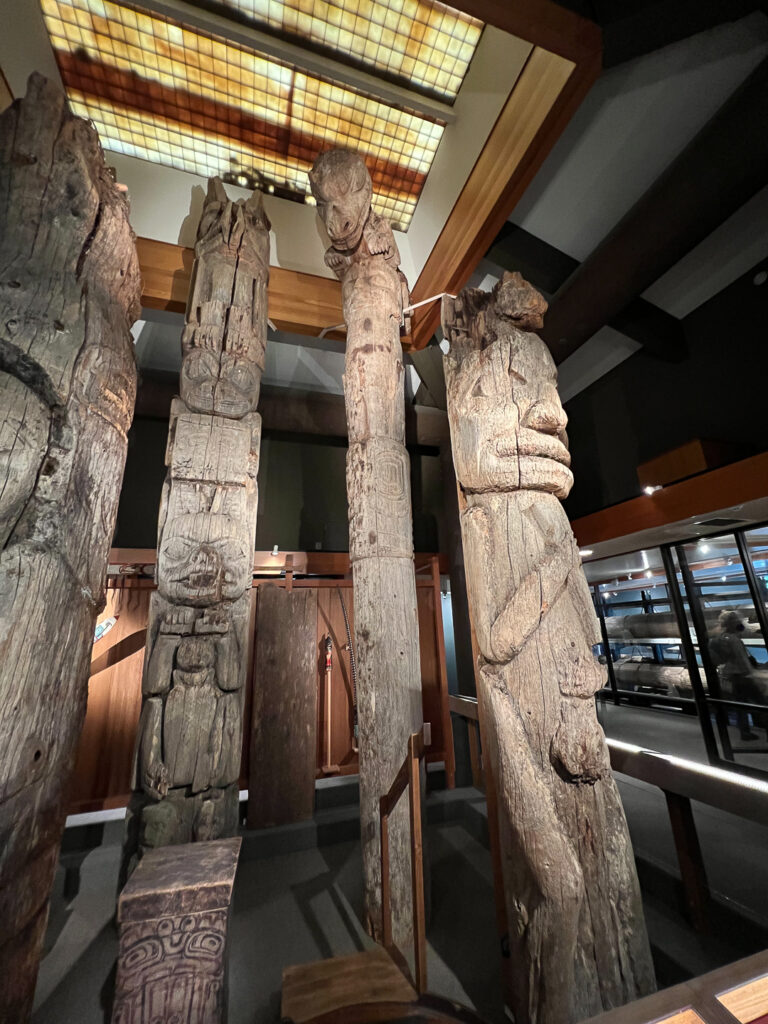 Next, we visited Creek Street (where salmon and fishermen come to spawn); Dolly's House was closed, but the windows had a few exhibits relating to the past.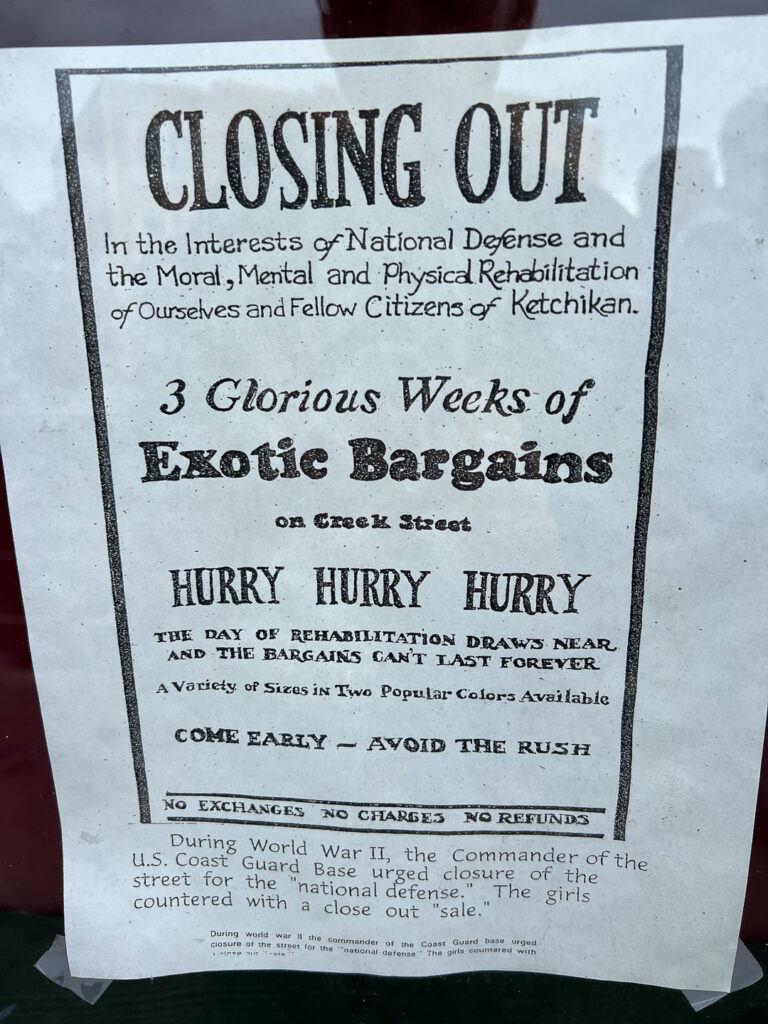 Married Man's Trail is at the top end of Creek Street; the name comes from its use in letting married men visit the establishments on Creek Street inconspicuously. I think I failed in being inconspicuous.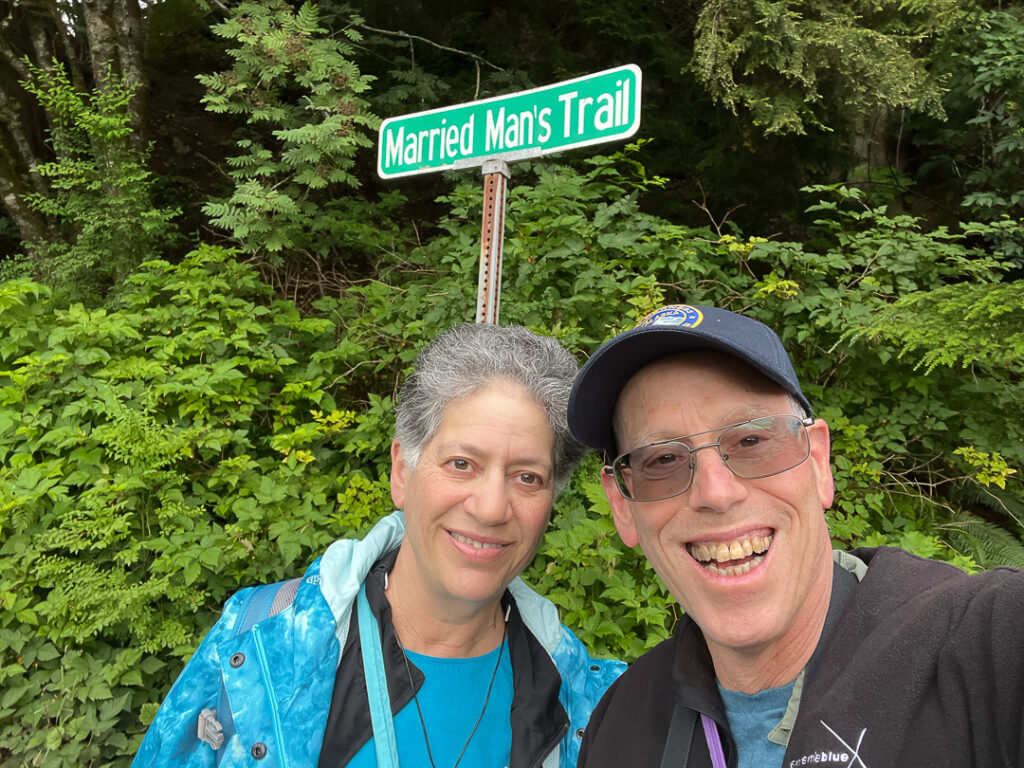 We walked up the trail as far as the fish ladder; it's too early in the season to find any fish there.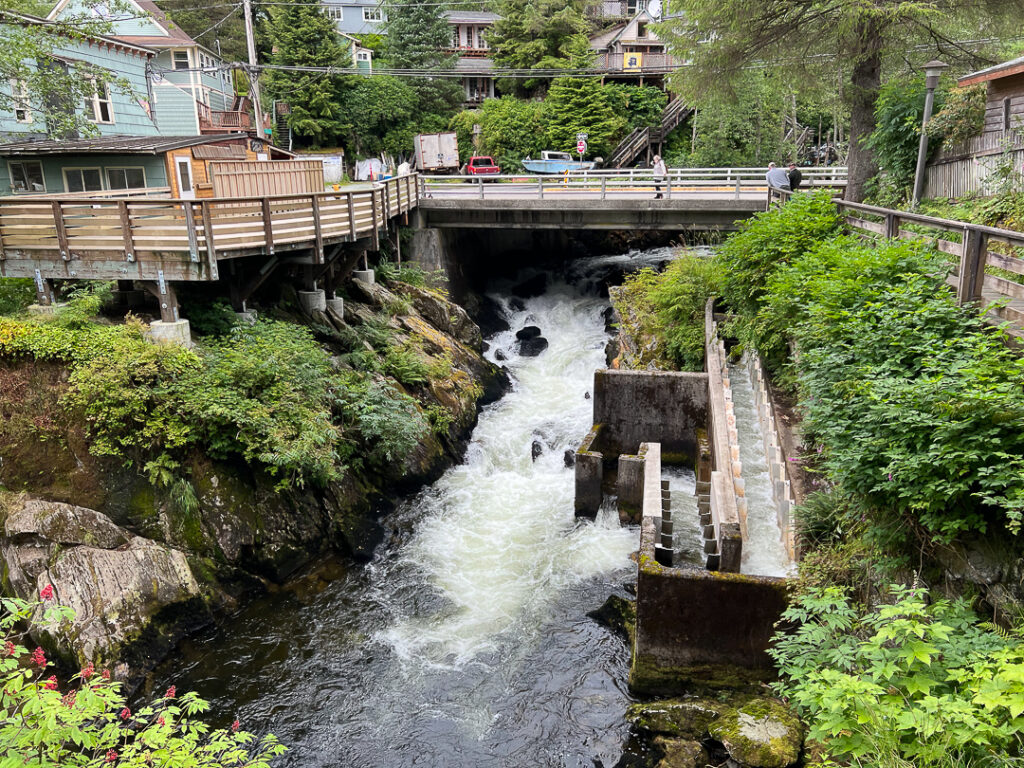 We returned to Creek Street and patronized some of the respectable tourist traps there before calling it a day and going back to the ship.
Next stop, Vancouver!