It was very nice sleeping in a real bed again. We had nothing in particular planned for the day, so we were in no hurry to get up and slept until 8am – and even then, we took our time in getting ready.
The hotel suggested using Uber to get to and from the Two Oceans Aquarium on the V&A Waterfront in downtown Capetown; we were traveling with another couple, so I ordered an Uber XL and off we went.
The Aquarium was busy but not horribly crowded, and admission was only R220 (about $13) per person. We spent about three hours there and saw pretty much all the exhibits, though we didn't watch any feedings.
The first tanks as you come in are in the "Diversity Gallery" which is devoted to showcasing the diversity of marine life in Atlantic and Indian Oceans, which border South Africa.
The first tank we saw was filled with colorful fish – my favorite was the Trigger Clownfish.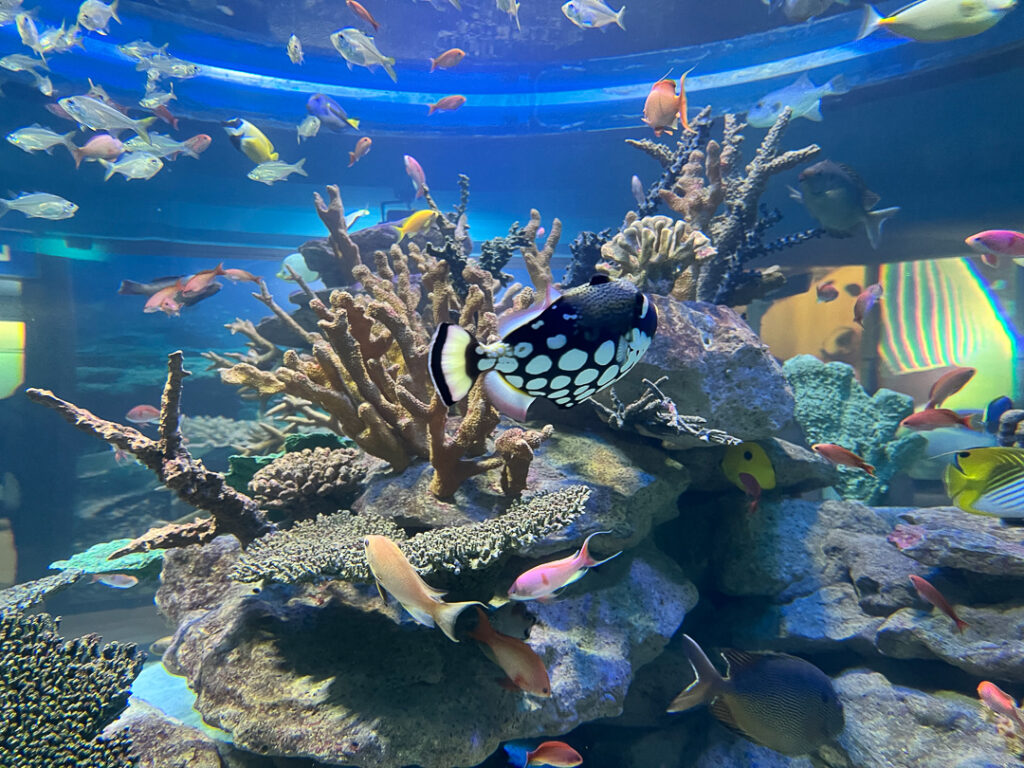 There's a tank dedicated to "Nemos" – fish that featured in Finding Nemo. The western clownfish were the star of that tank.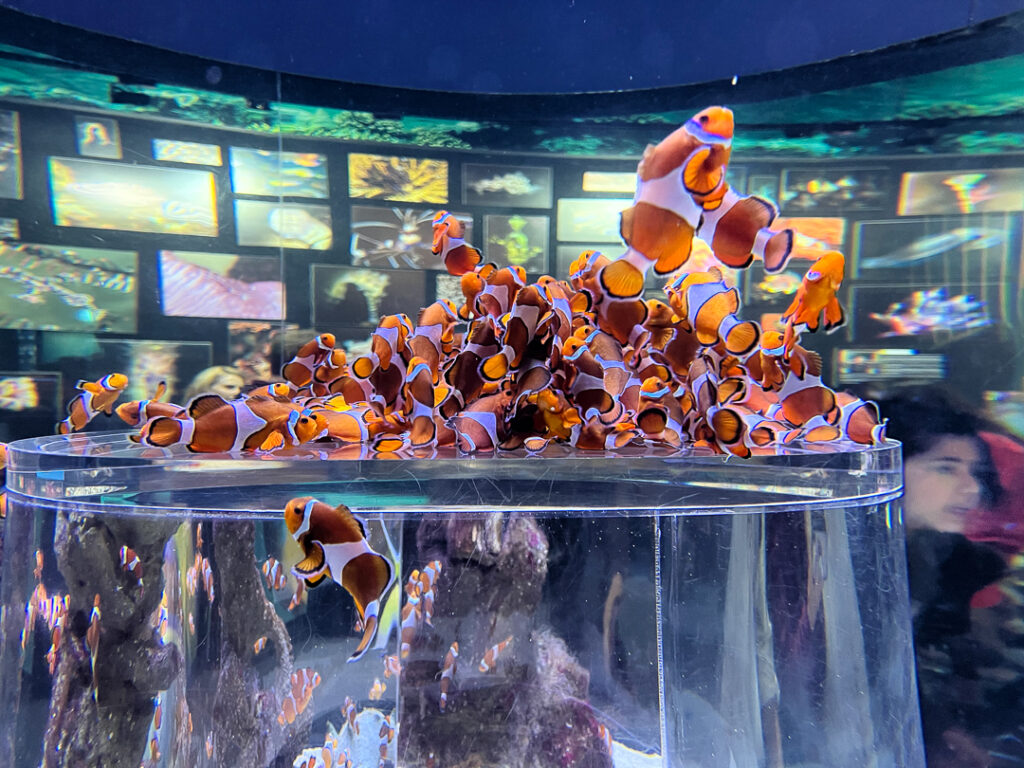 And what would an aquarium be without a display of jellies?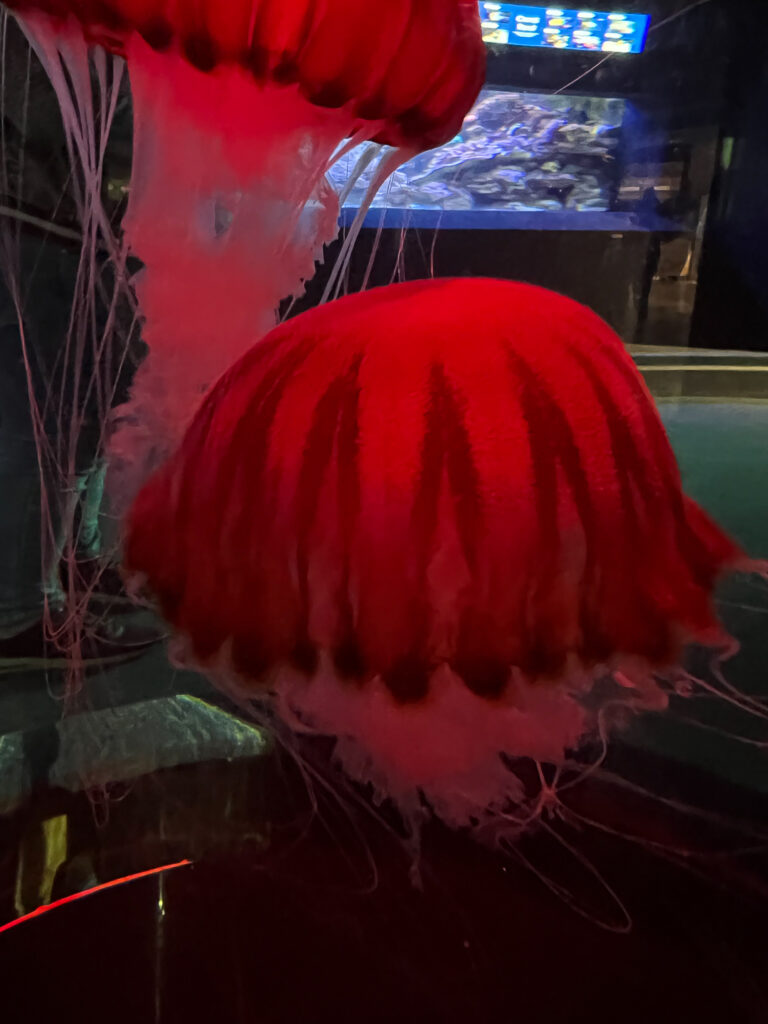 The tube anemones were interesting (and hard to photograph correctly – our iPhones insisted on changing the color, but my Lumix did OK in RAW mode).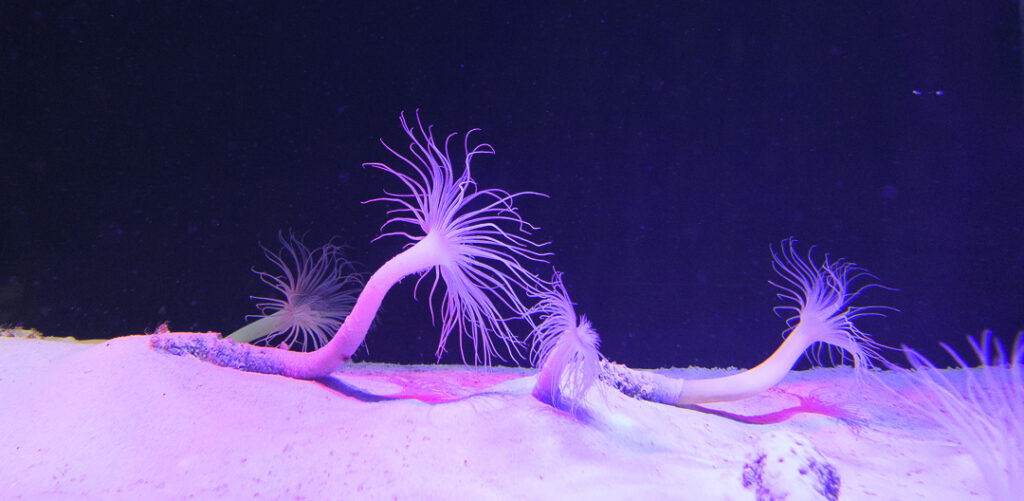 Some of the animals were hard to find, like this octopus: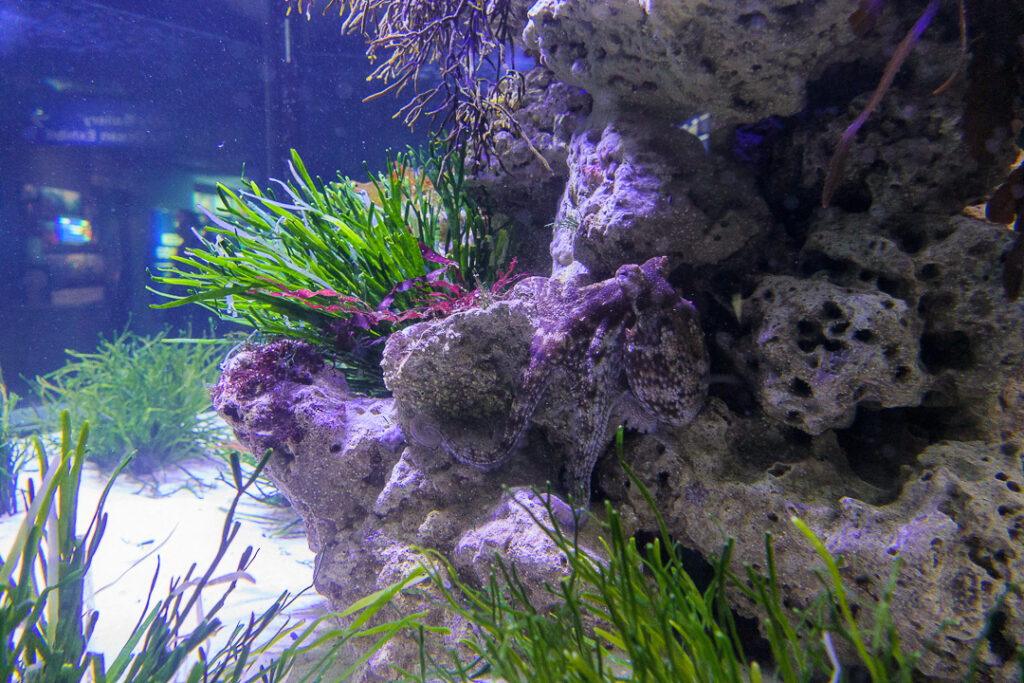 This sole was a little easier to see, but not much: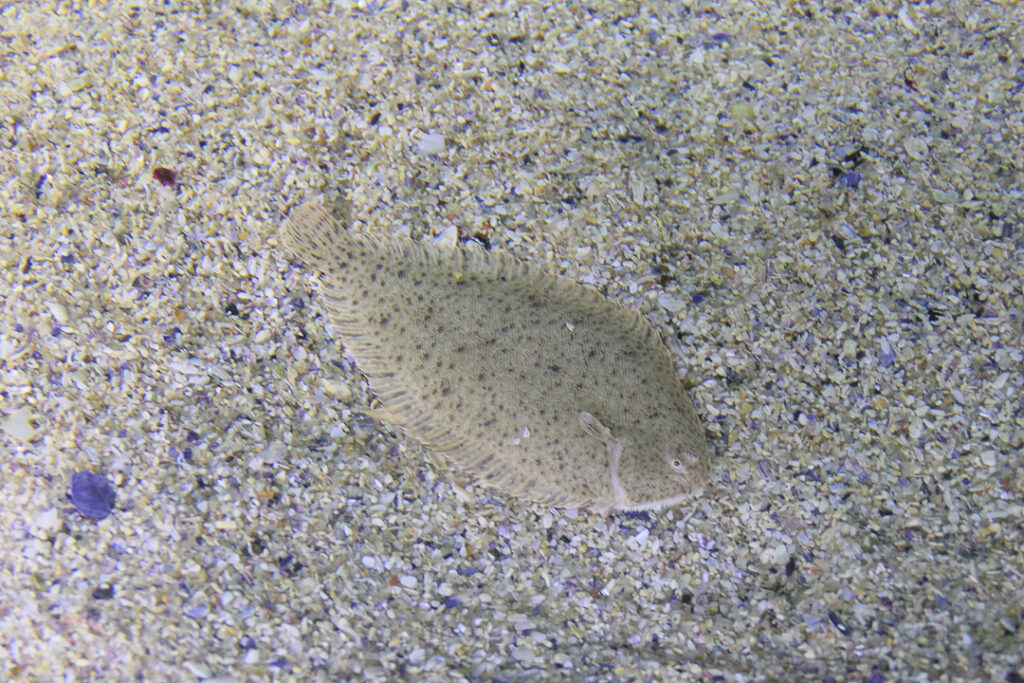 There was a whole room given over to moon jellies; it was a restful place.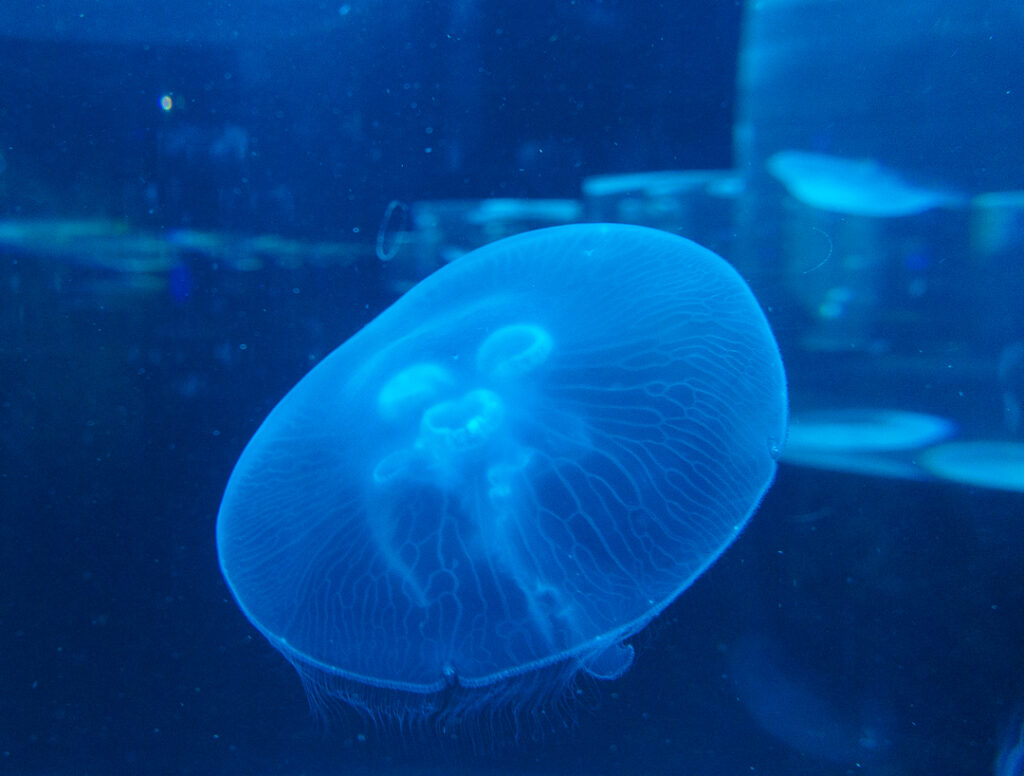 They have a couple of large tanks to hold big collections of marine life.
When I saw this fish, I thought it should be named the "politician fish", but it's actually an "Old Woman Angelfish".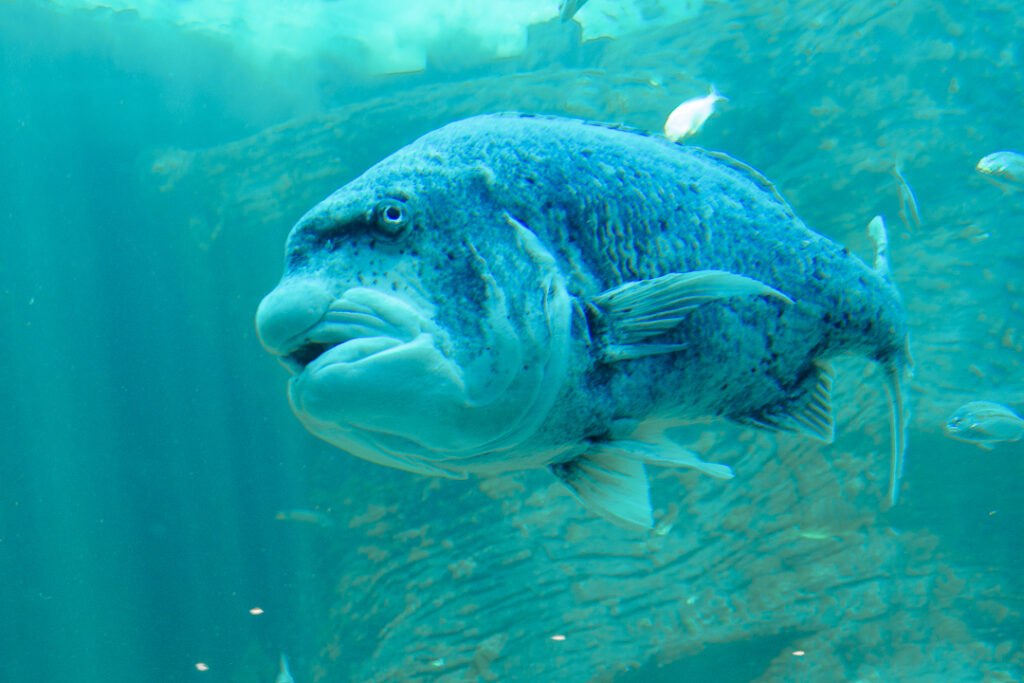 The Devil Firefish looked pretty scary: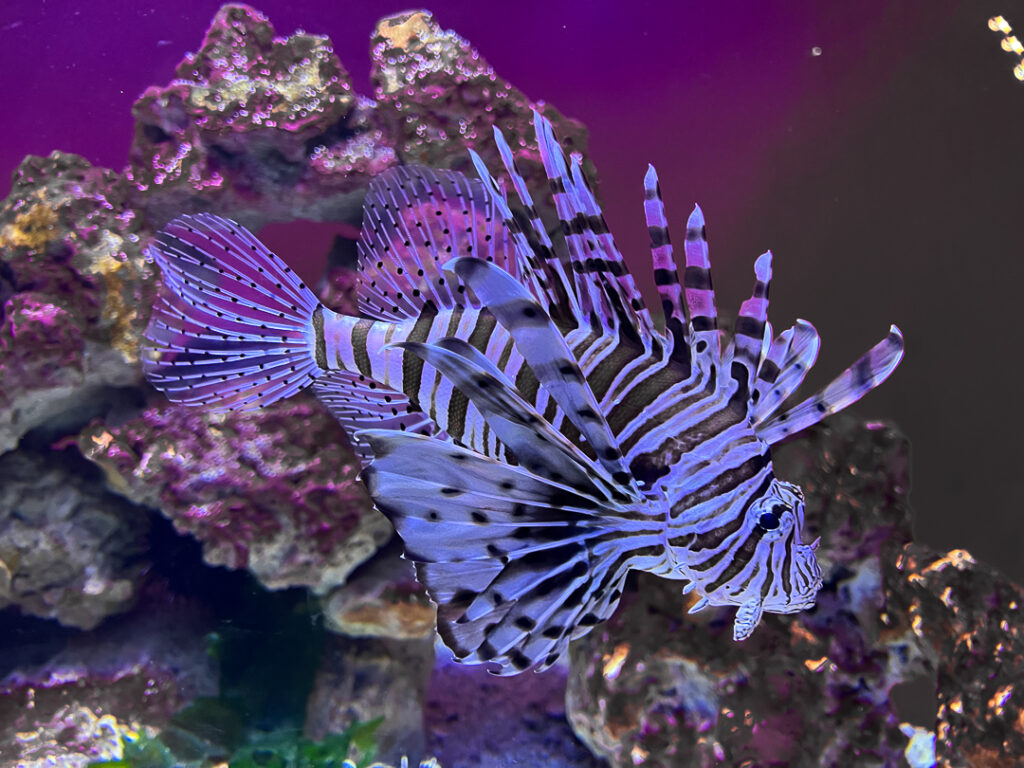 And there were many more fish to enjoy – this Red Stumpnose amused me.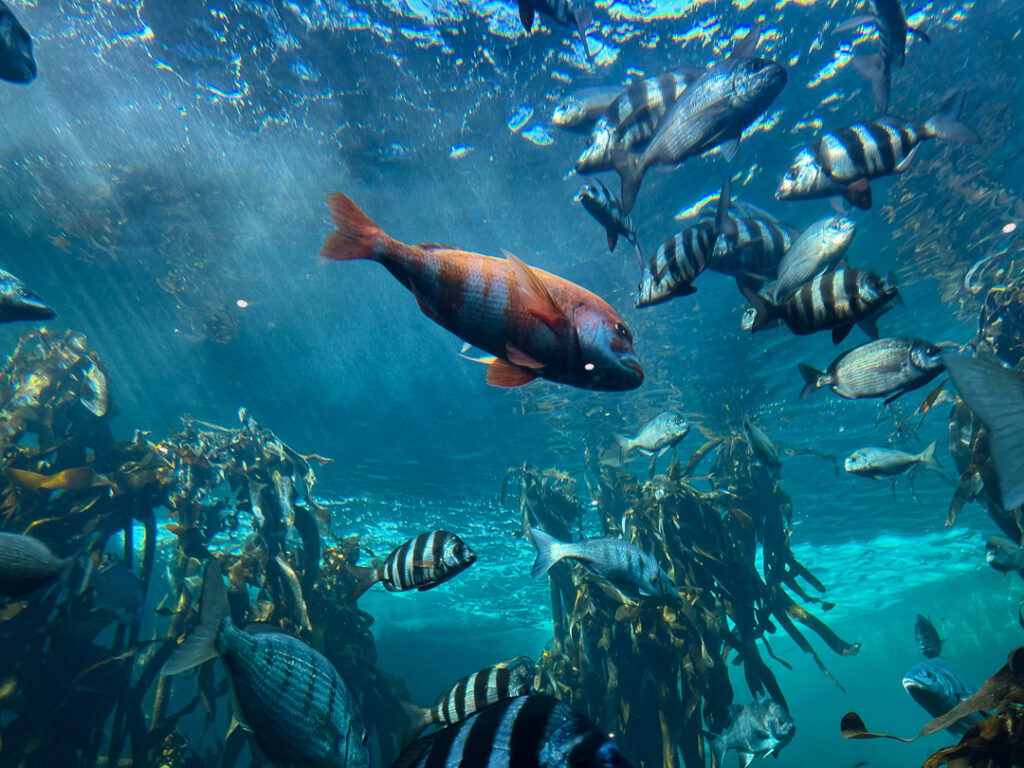 We walked through the Shark Tunnel and escaped with our lives: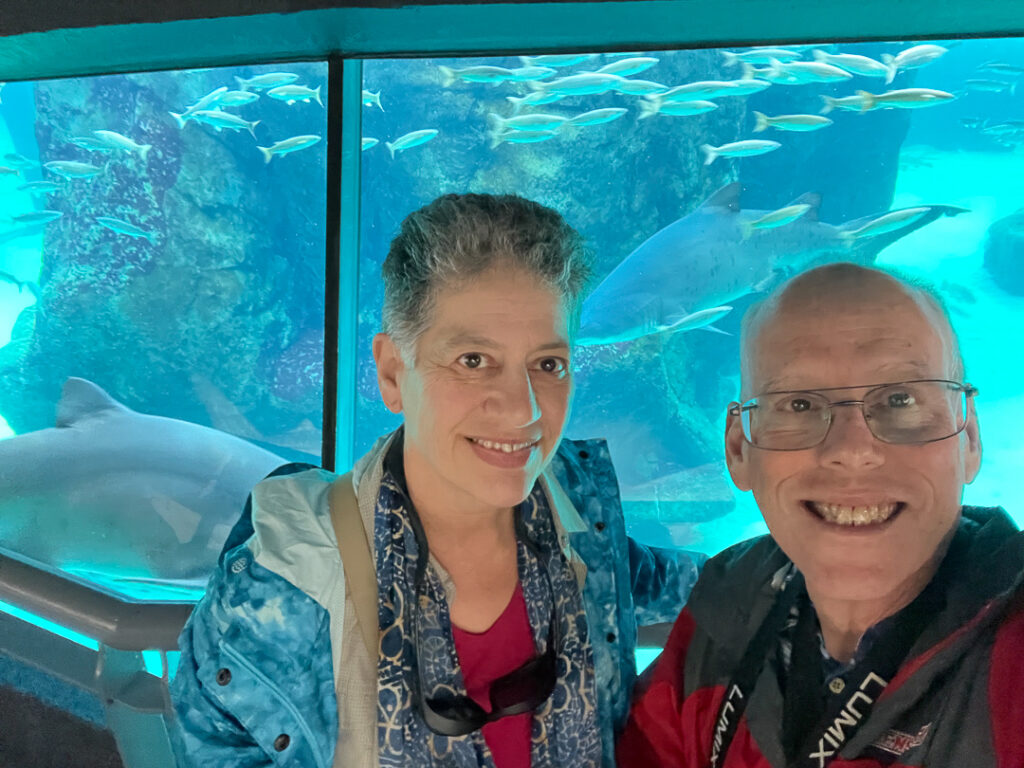 After that, we went outside to see the seals – it reminded me of our visit to Año Nuevo early this year.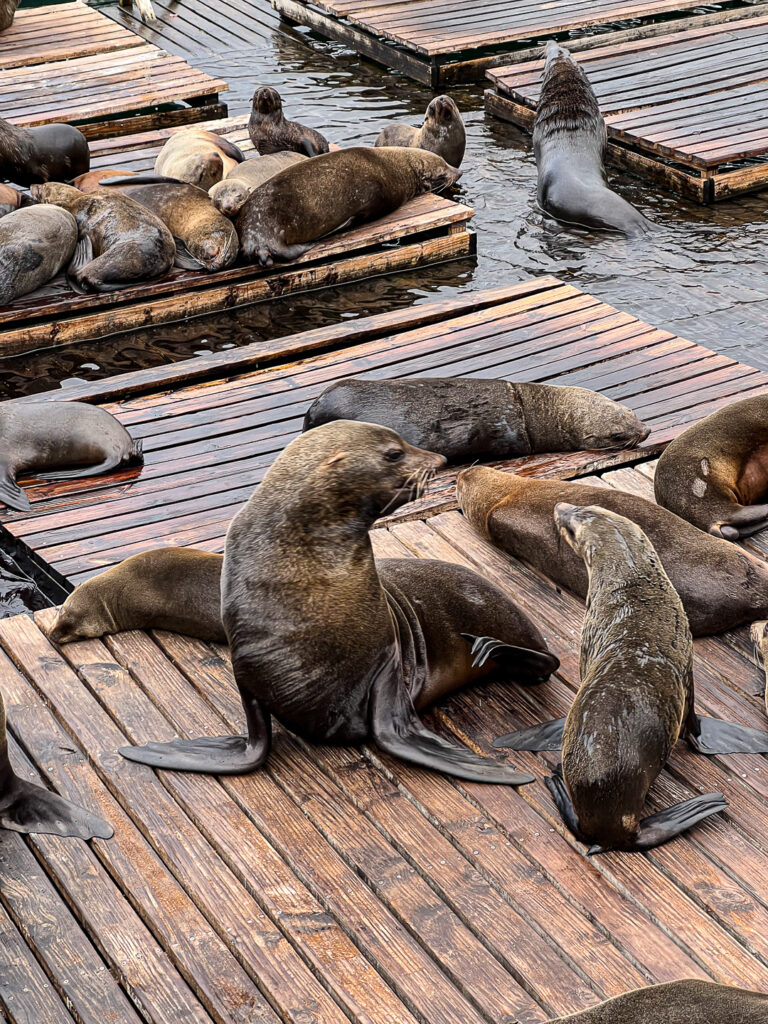 The other couple ordered an Uber and we walked to the pickup point at the front of the Aquarium to be greeted by a nice large car and a driver asking if we were his pickup. We said 'yes' and got in and he started driving – after a minute or so, he asked where we were going. We told him and he took us back to the hotel; then he asked for R280 (compared to the R120 I paid this morning)! It turns out that he wasn't an Uber – he was a regular taxicab! The other couple are not regular Uber/Lyft users and didn't notice that the app had given the driver's name, the car description, and the license plate to expect.
The Uber had shown up a little after we left, so there was also a cancellation fee to pay – what should have been a $8 trip (with tip) wound up costing $21!
Lessons learned: Use Uber in Cape Town, not taxis, and be sure you're in the right car before setting out!
More of our group arrived today and many of us met for dinner at Mantra, a seven-minute walk from the hotel. It was raining hard for part of the walk, so we got pretty wet, but it was worth it – the food was good and the prices were impossibly reasonable by California standards (our dinner, with wine, salad, main, and dessert came to $60 for the two of us). And the view of the Atlantic wasn't bad, either, once the rain stopped.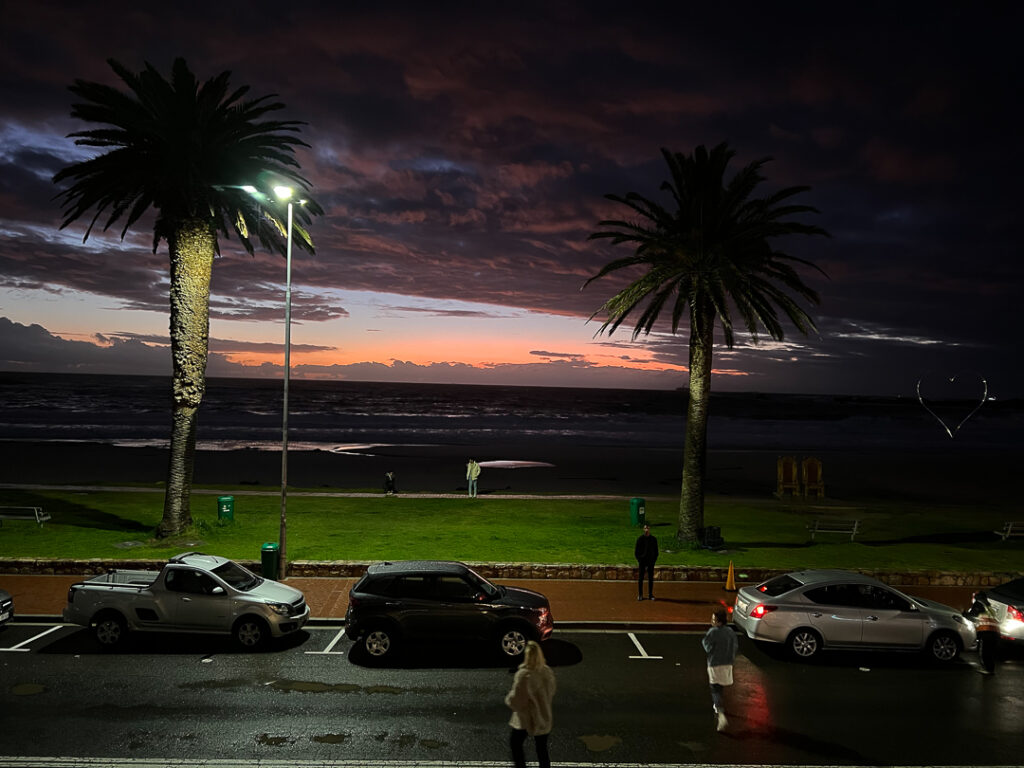 The walk back was a little less pleasant – it was blustery, and there were quite a few beggars along the way. Most of them asked politely for small change, but one guy was almost aggressive and followed the group for a block or so before giving up. Dave (our travel agent) told us about a group he'd escorted on a previous tour, where one of the travelers decided to make a donation – he had fallen behind the group and was pulling out a fat wallet from his back pocket when Dave realized what was going on and intervened before he could make himself more of a target, just in case someone was watching.
Lesson learned: it's good to carry a little cash in a front pocket so you don't need to pull out your wallet all the time!