The Sabbath between Rosh Hashanah and Yom Kippur is known as "Shabbat Shuvah" (or the Sabbath of Return); it's named for the Haftarah reading (from Hosea) which begins "Shuvah Israel" (Return O Israel). It's also a time to reflect on the past year and ways in which you missed the mark.
This year, as usual, Shir Hadash's service was held at Vasona Lake Park. We got there early enough to take a short walk before the service, which isn't always the case for us!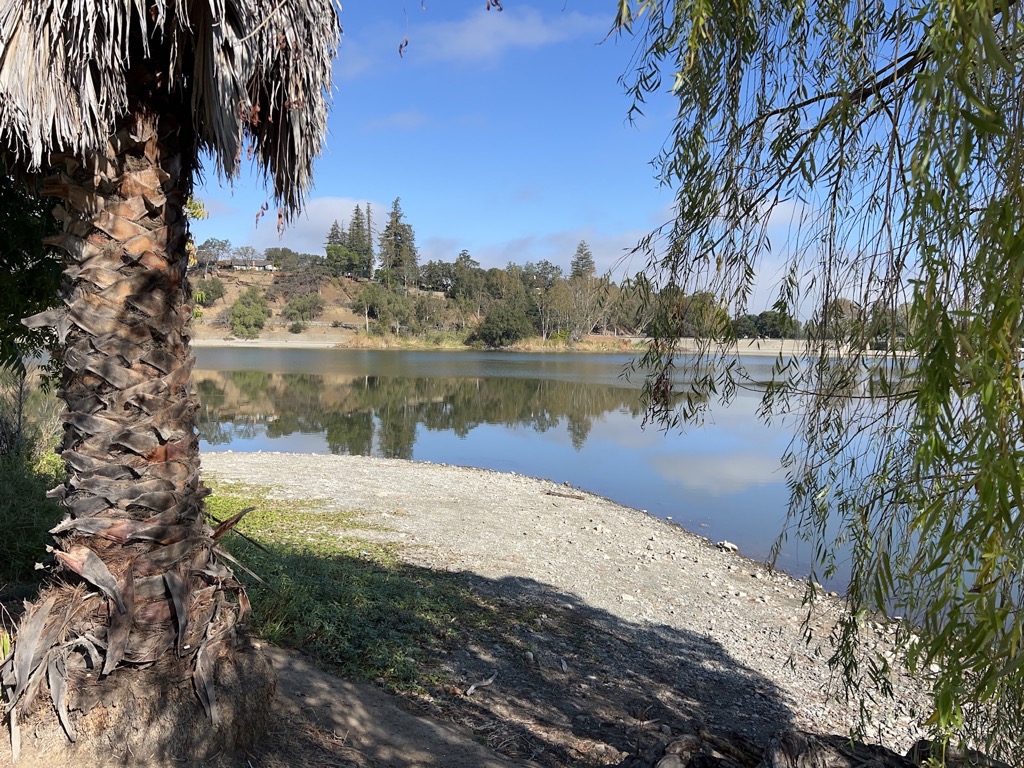 This year's service was different from those in the past. We had a Torah reading instead of just reading the Haftarah (in fact, we omitted the Haftarah, probably because of time). The music was different, too. Instead of a sermon, Rabbi Nico gave a talk about Kol Nidre, which is the formal renunciation of vows to God that we are unable to fulfill. It is recited just before Yom Kippur actually begins (and so the Yom Kippur evening service is often called Kol Nidre). Rabbi Nico talked about the history of Kol Nidre, why it talks about vows in the upcoming year, not the previous one, and why the rabbis tried (unsuccessfully) to eliminate it.
After the service, we walked down to the lake and performed Tashlich – throwing rocks into the lake while thinking of ways we'd missed the mark during the past year. It's an occasion for introspection – spiritual debugging, in a way!
And then it was home for lunch and some catching up on reading and TV.