We had a leisurely (if unexciting) breakfast at the hotel and took a short walk before taking a Lyft to the American Star for our Hudson cruise. We made the mistake of having lunch on the ship – not because it wasn't good but because our first tour was "Crime and Cannoli", a guided walk through Little Italy.
Our guide, Rob, told us about the early days of the Mafia Black Hand in New York, both on the criminal side and the police force. Our first stop was at 240 Centre Street, which was the NYPD Headquarters for many years but is now a condo.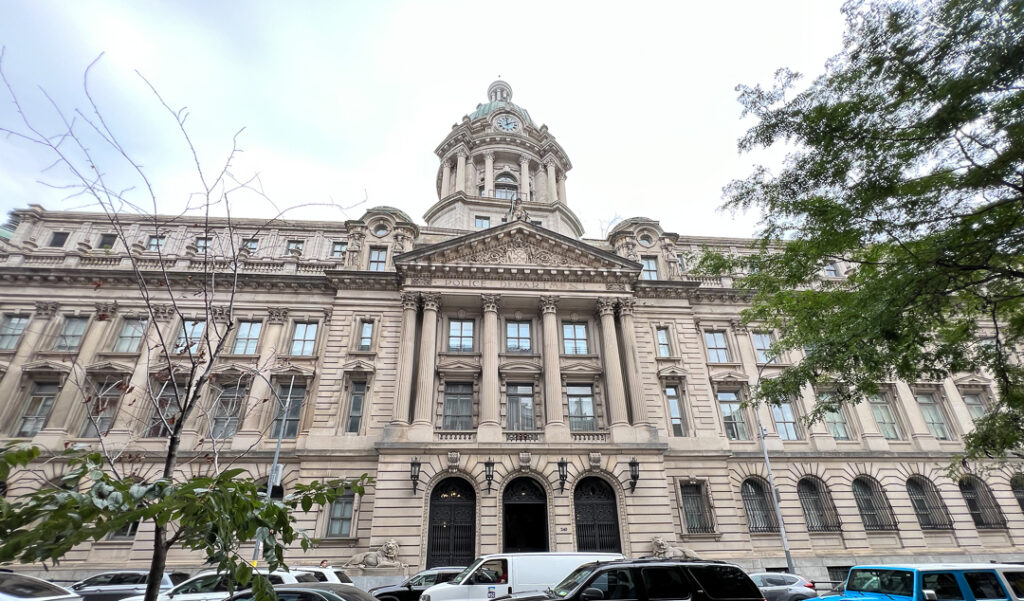 Diane and I had walked through Little Italy in April, but this tour mostly took us places we hadn't seen then. I was intrigued by the Storefront for Art and Architecture, but we had to walk by on our way to Petrocino Park.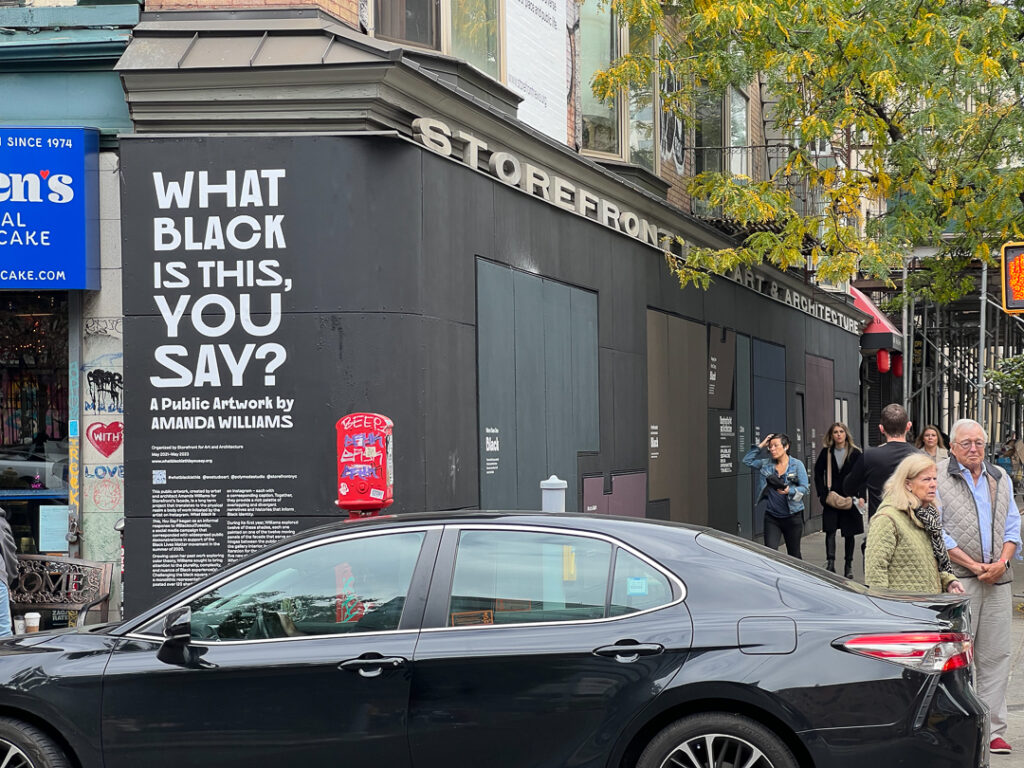 Petrosino Park is named after Joseph Petrosino who was one of the most effective members of the police force's attack on the mob; he was so effective, the mob killed him.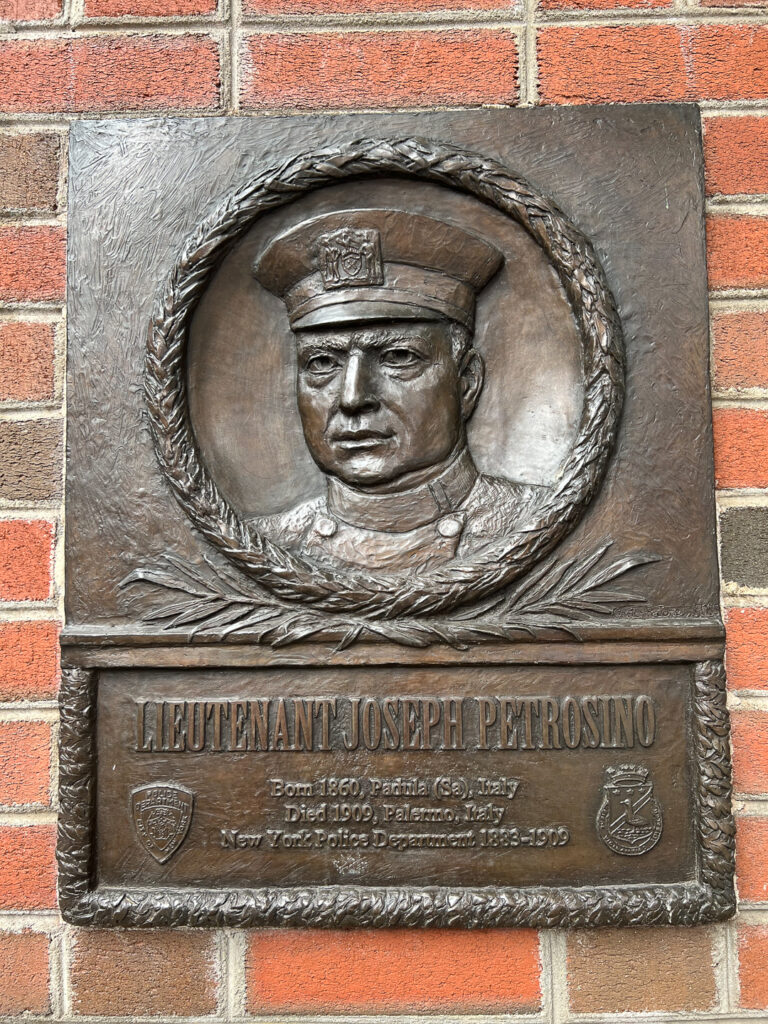 We had pizza and cheesecake in the park, fighting off the local wildlife.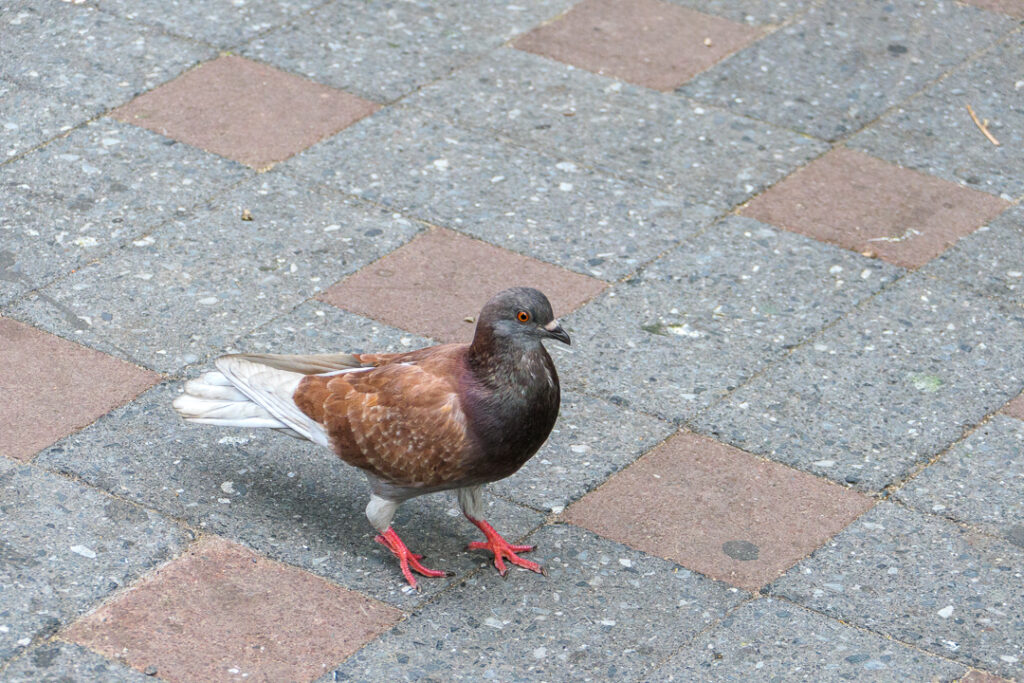 The "Descendant of Thieves" shop is the current tenant of the building which was John Gotti's HQ; it was called the "Ravenite Social Club" then.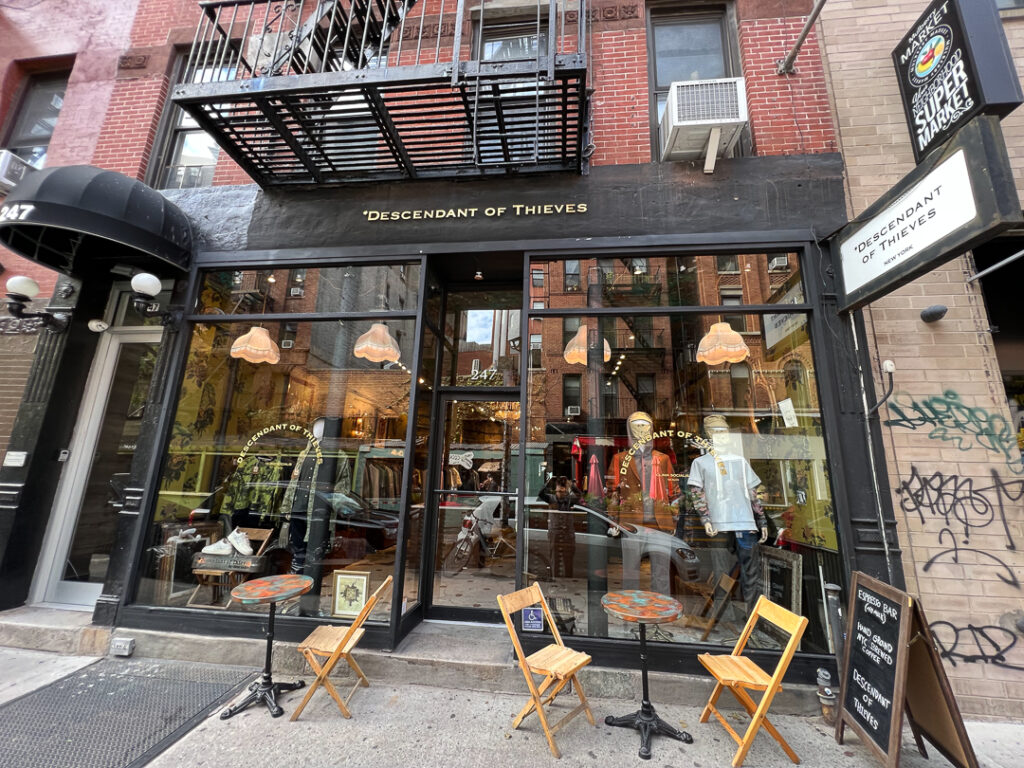 We stopped at Old St. Patrick's Cathedral, which was the mob's church (they got married and baptized there). Joseph Petrosino's memorial service was also held there.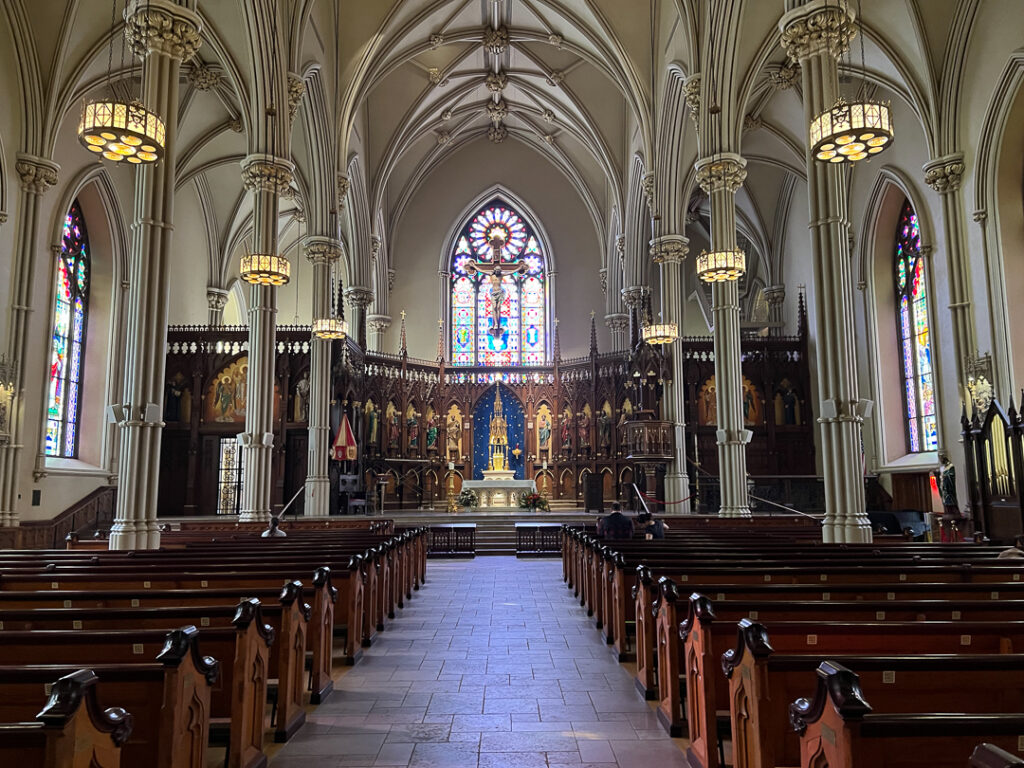 We finished our tour with cannoli from Caffé Palermo; I have no photo, but that's ok – you can't taste a photo.
The ship set sail at 5:30 and we started with a cruise down the Hudson to the Statue of Liberty. Along the way, we saw the Jersey City skyline and the Colgate Clock.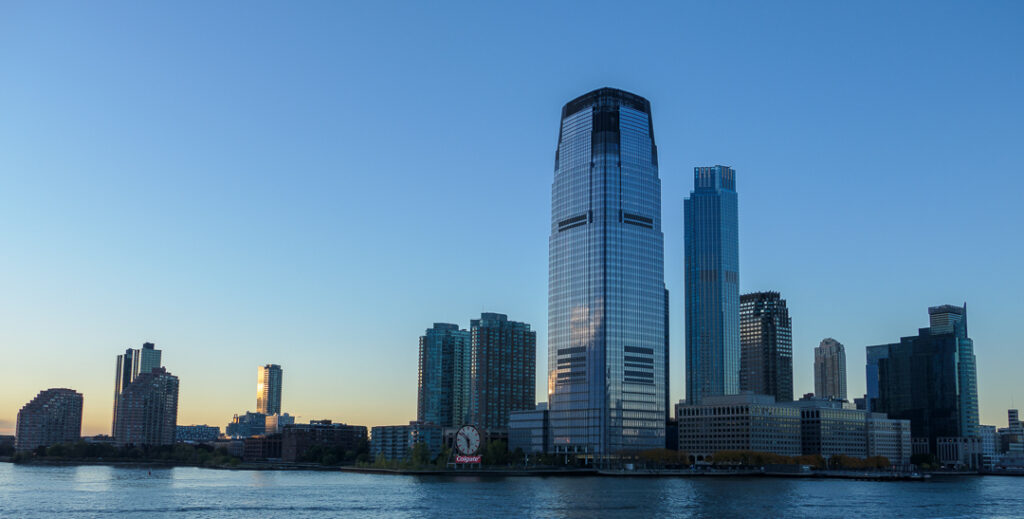 The Central Railroad of New Jersey Terminal is now a museum; there's also a monument called "The Empty Sky" commemorating the New Jersey residents killed on 9/11.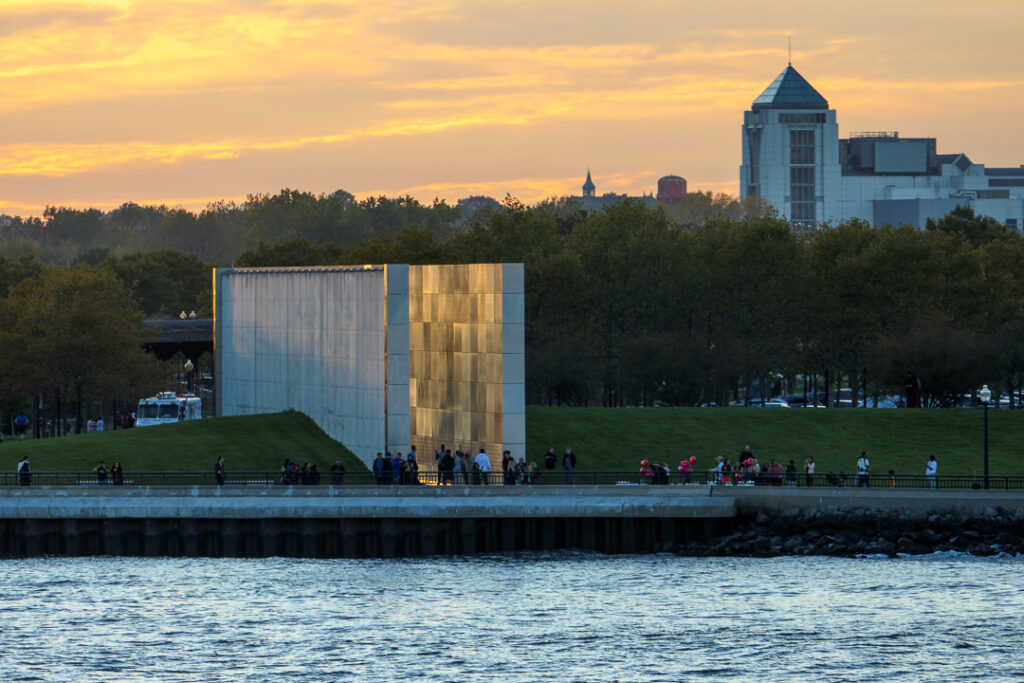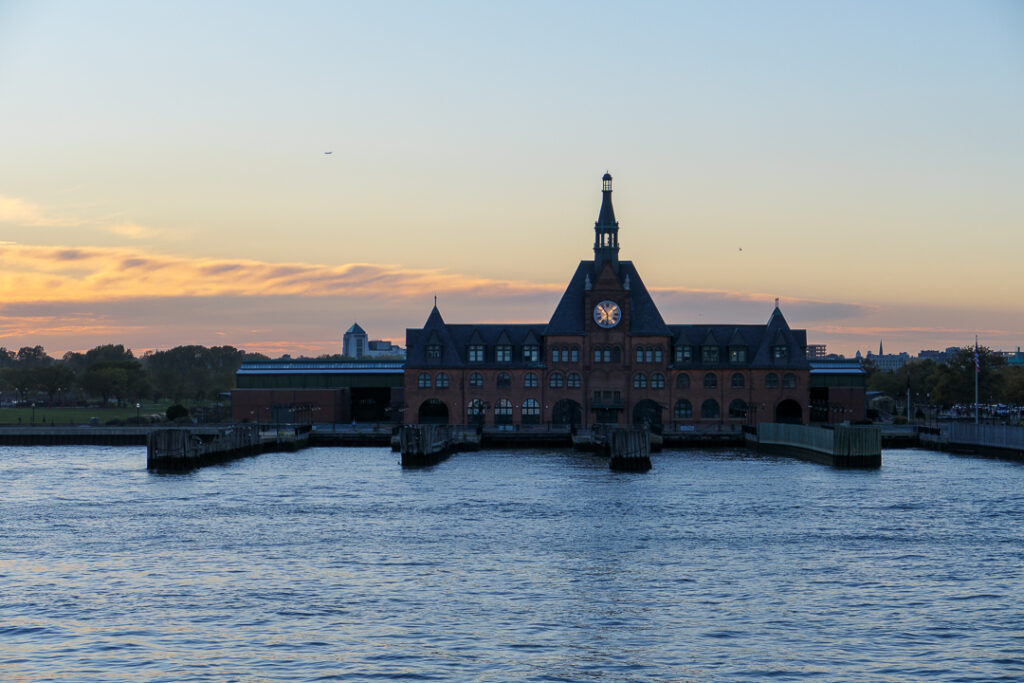 And then we sailed by the Statue of Liberty. I took far too many photos.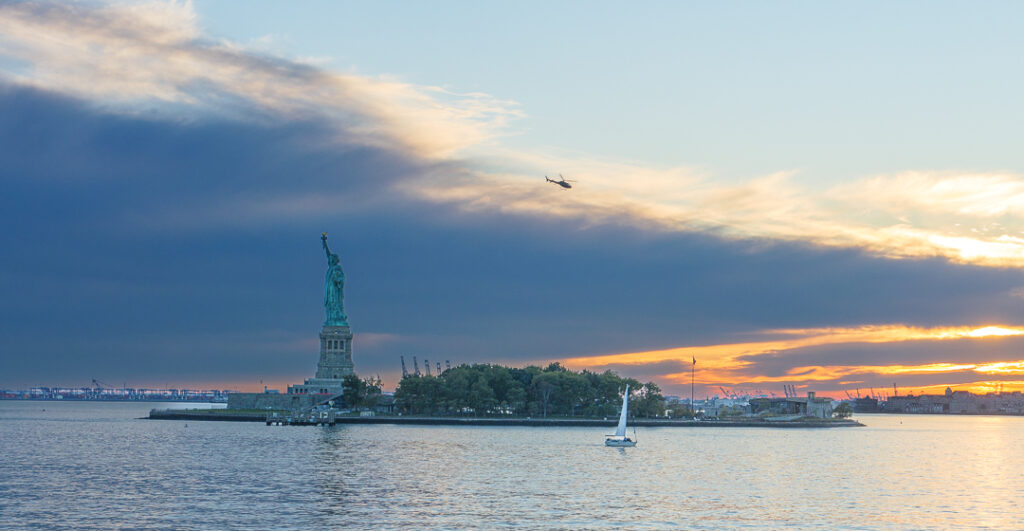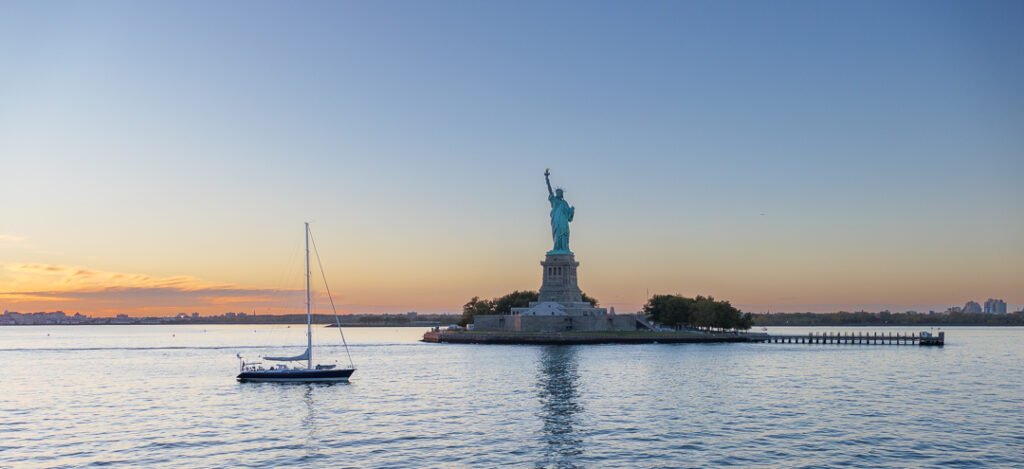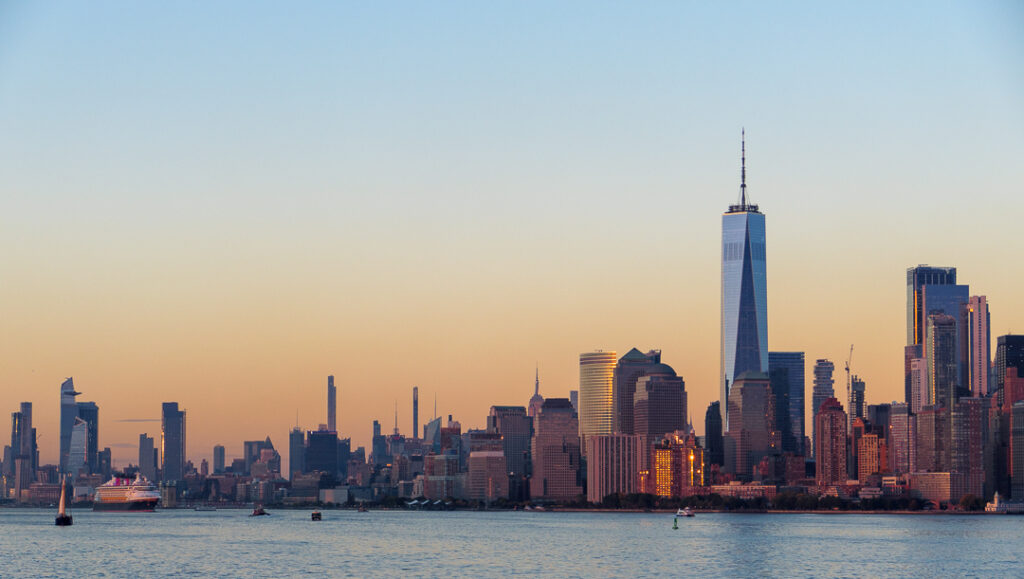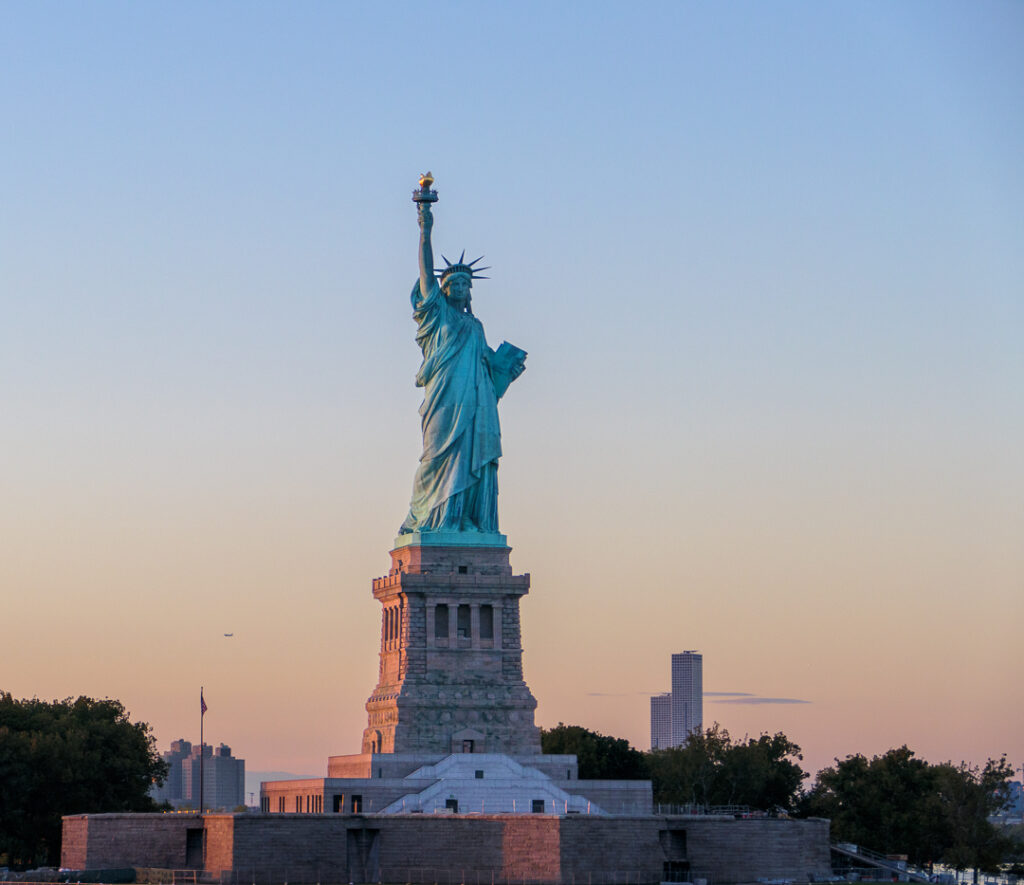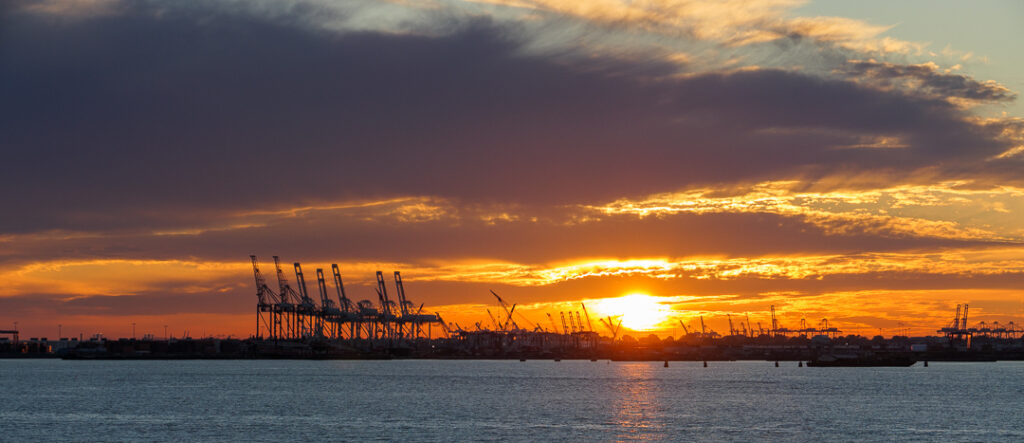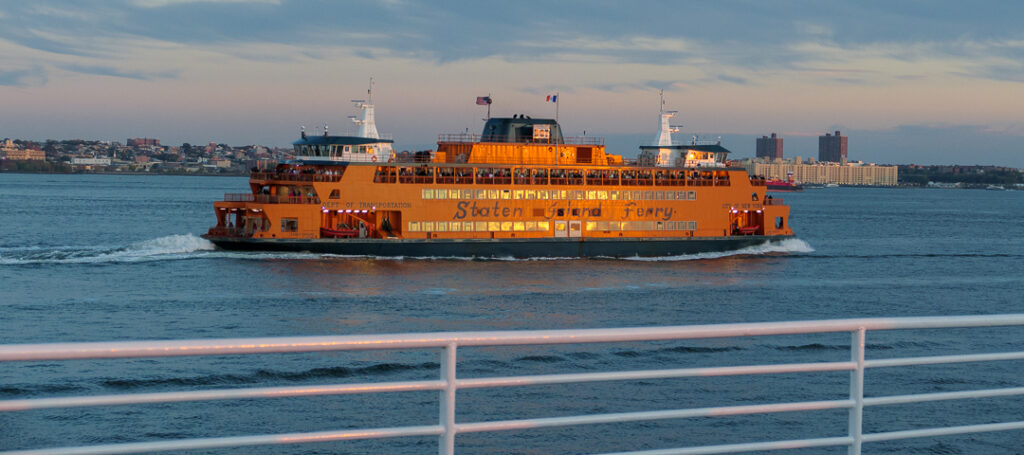 And then it was time for dinner, with the skyline just outside our window.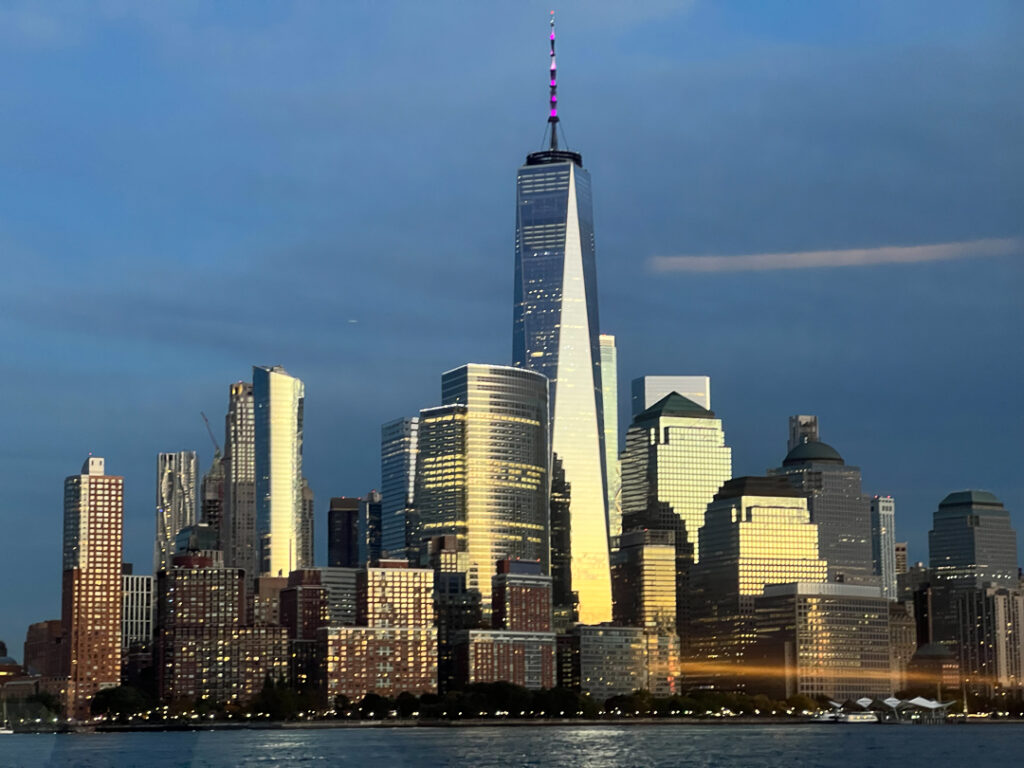 We're supposed to dock in Milton, NY at 1am. What's in Milton, you ask? Not much, but we'll take a bus over to West Point for a tour there tomorrow morning.