We started today with a trip to a part of the Capital District I'd never visited – Altamont. Our destination was mildly historical, but mostly agricultural: Indian Ladder Farms, a pick-your-own farm founded in 1916 (they also have a cidery, a brewery, and a farm store with apples they've picked).
We started our time there with a walk on their nature trail. We had a great view of the fall color on the Helderberg Escarpment.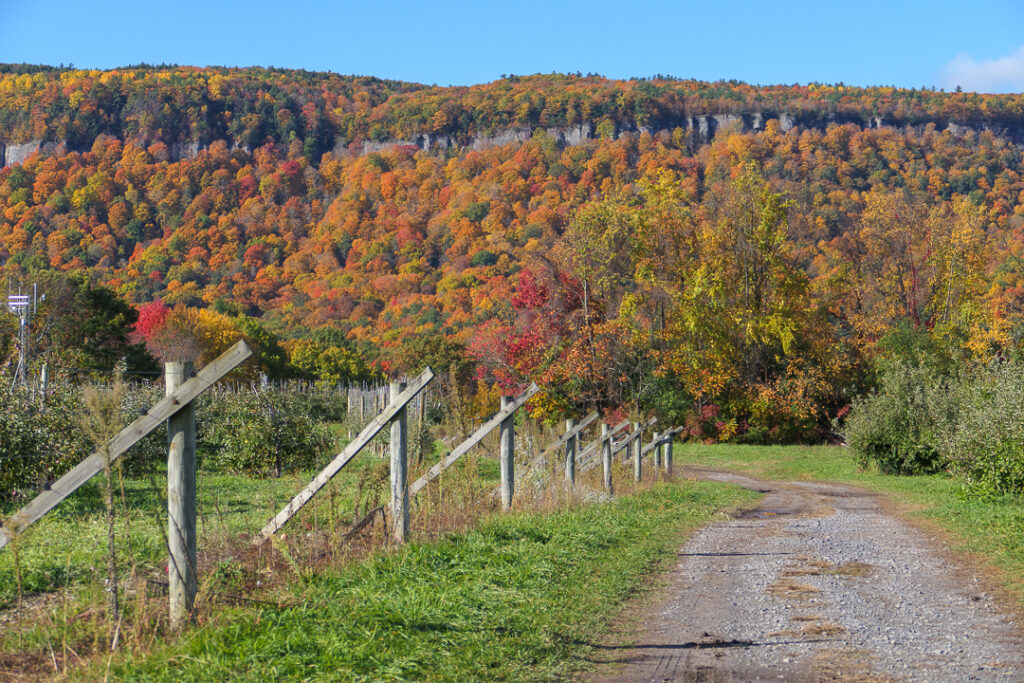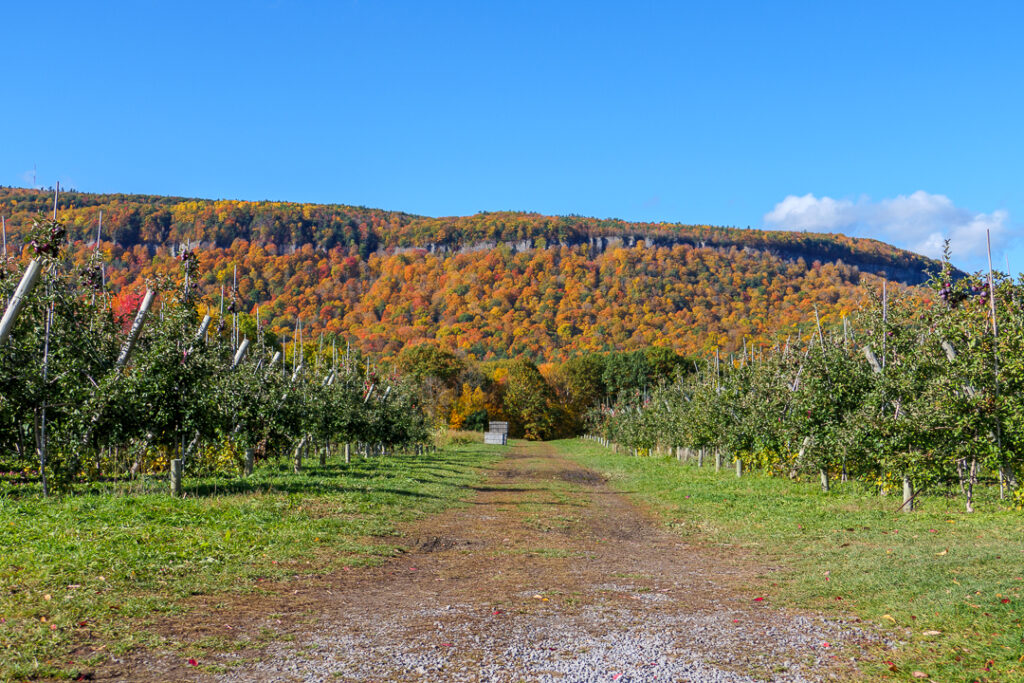 The nature trail took us by some apple trees which are yet to be picked.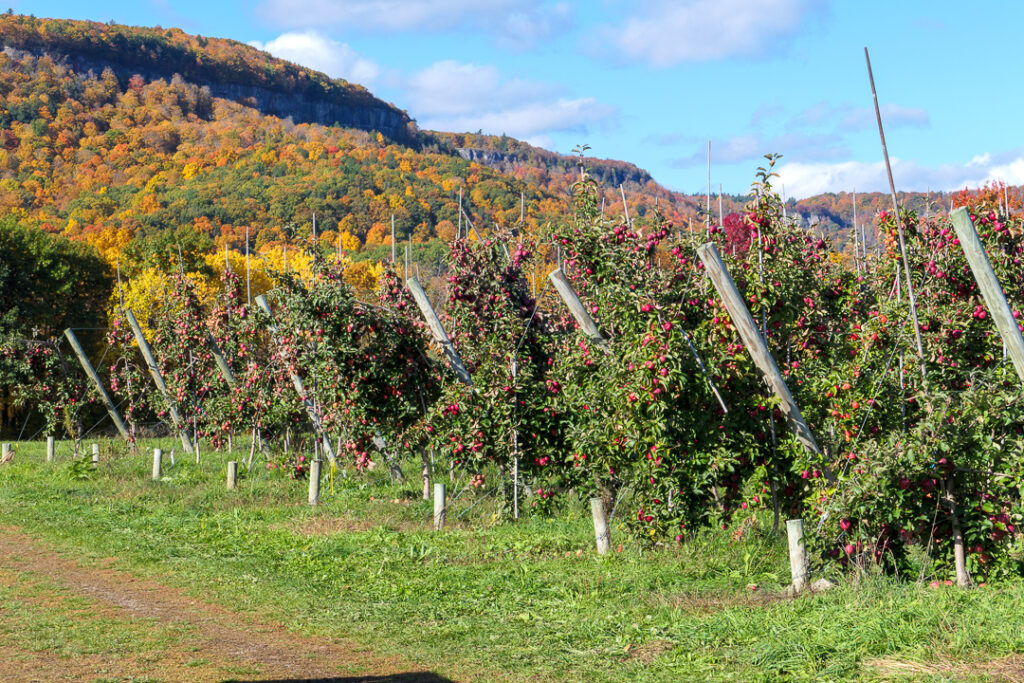 We enjoyed apple cider doughnuts and hot apple cider at the store, then we picked some apples to bring back to the ship. There were three varieties available: Jonagold, Mutsu, and Empire, and we picked some of each – so many, we gave most of them to the ship's hospitality manager to distribute.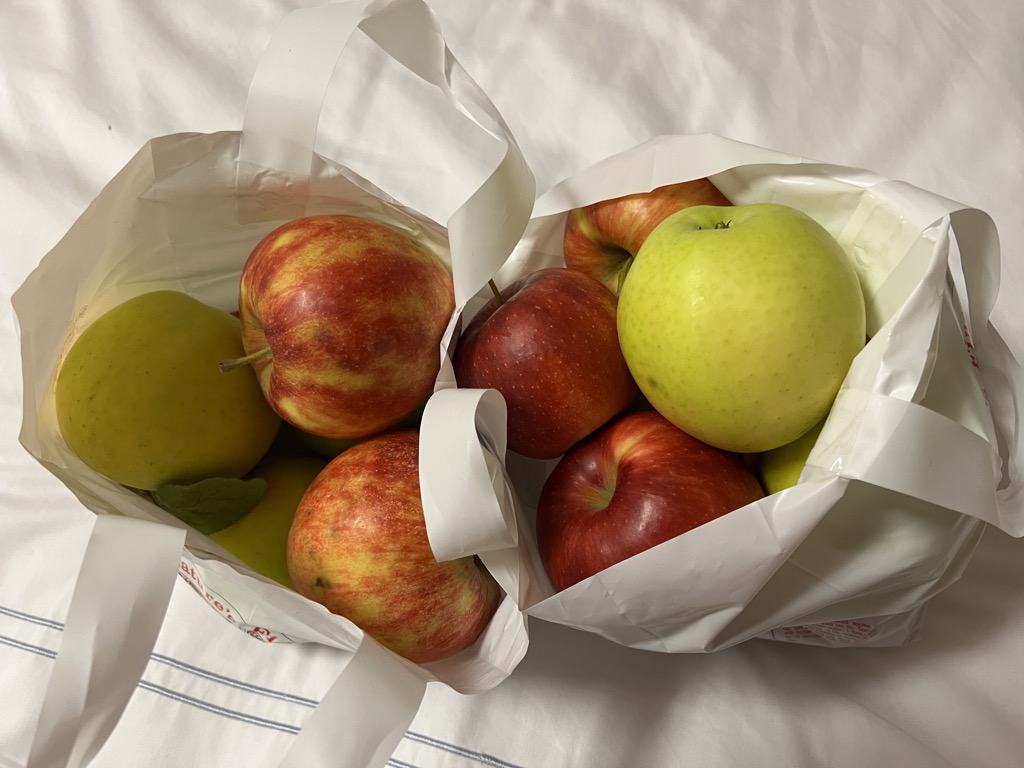 This afternoon, we took the Troy Lock and Dam cruise, which, of course, started with a bus ride to Albany to board the Dutch Apple II for a narrated cruise back to Troy.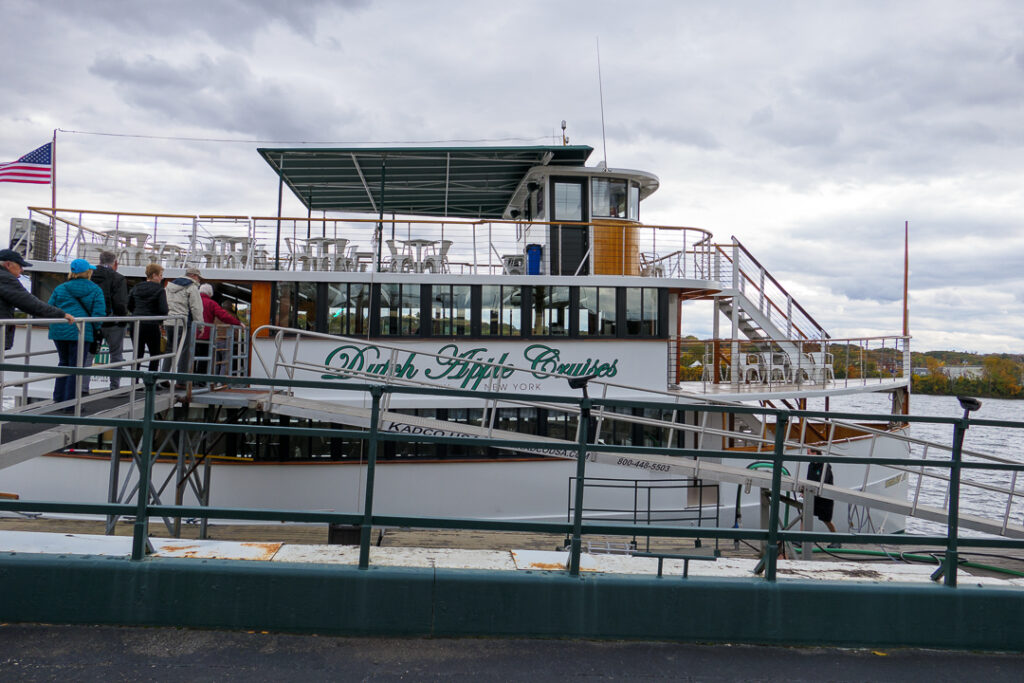 The dock is next to the Albany U-Haul location, which has found an interesting use for a spare truck.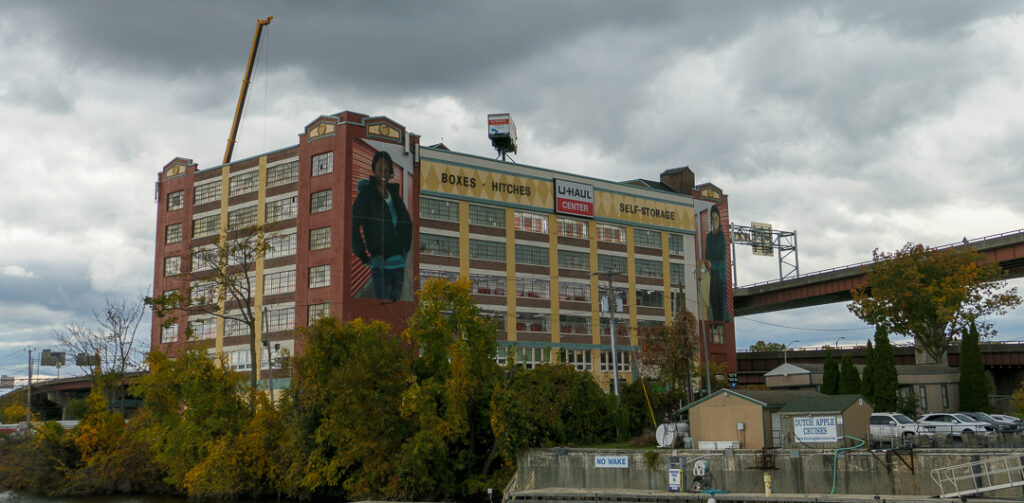 Our guide, Peter, told us about the sights we passed, like the one-fifth scale model of Henry Hudson's Half Moon atop the old Delaware and Hudson building (now the SUNY Administration Building).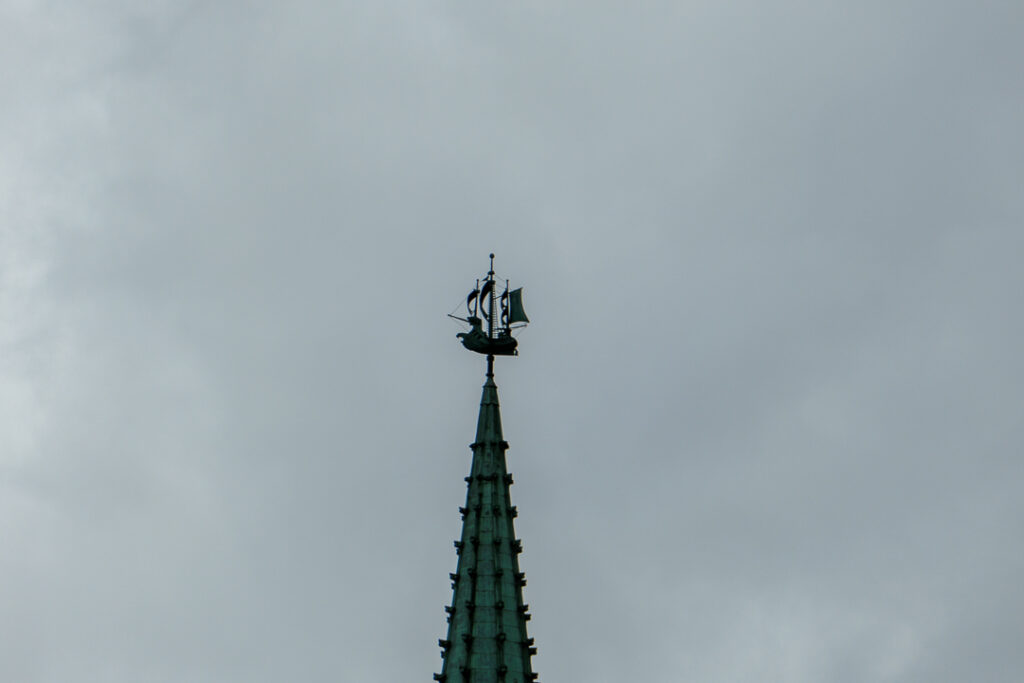 There were a few birds flying near the ship, including this Blue Heron.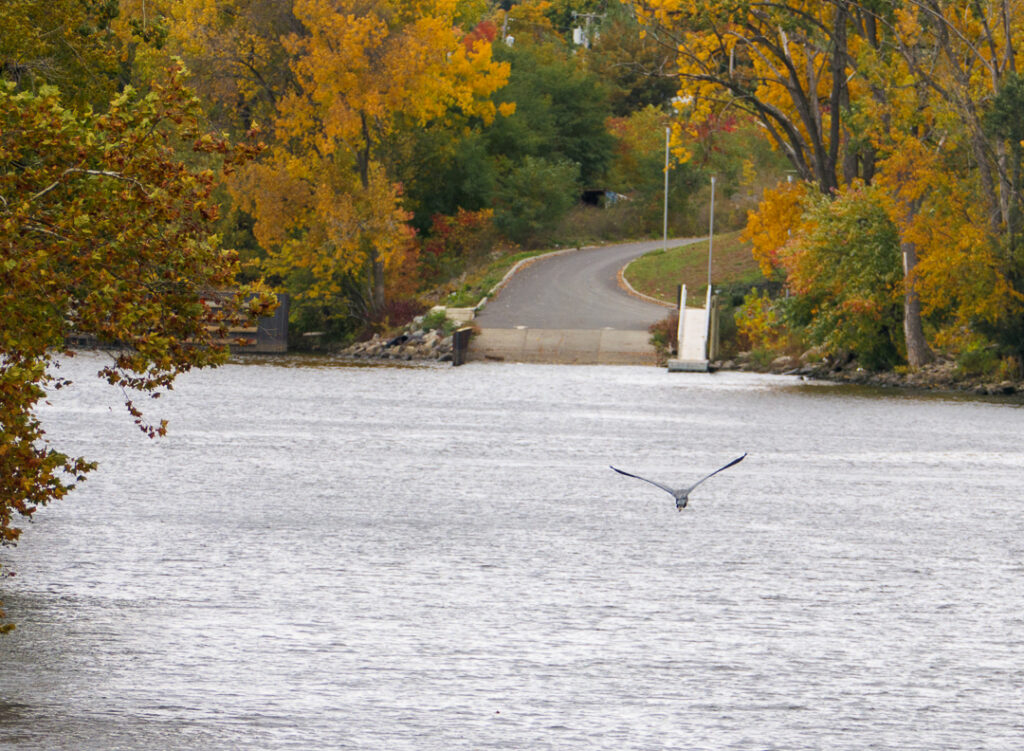 After sailing through downtown Troy, we reached the Troy Federal Lock, which marks the northern end of the Hudson River estuary.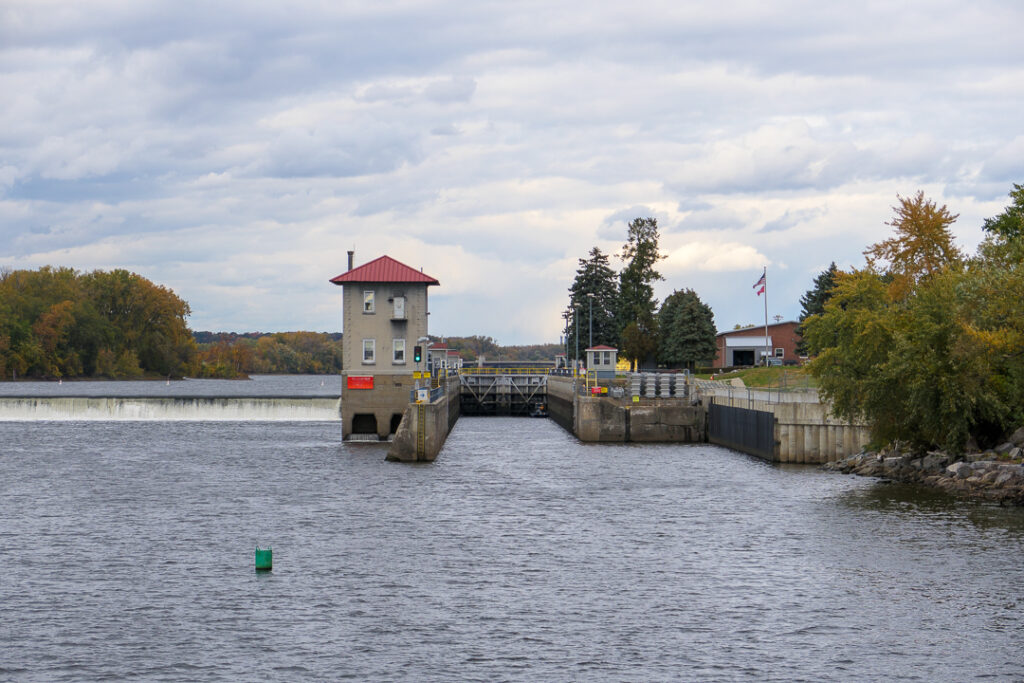 We sailed through the lock and could see the very beginning of the Erie Canal to our left – but we turned around and retraced our course.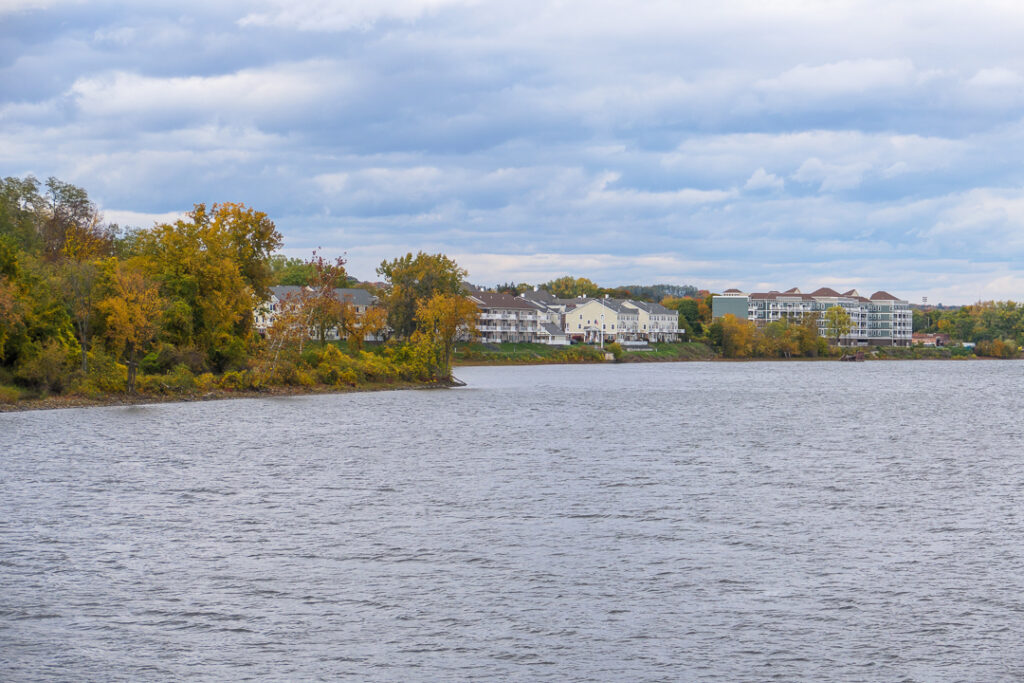 We had to wait for an Amtrak train to clear the Livingston Avenue Bridge before we could return to the dock.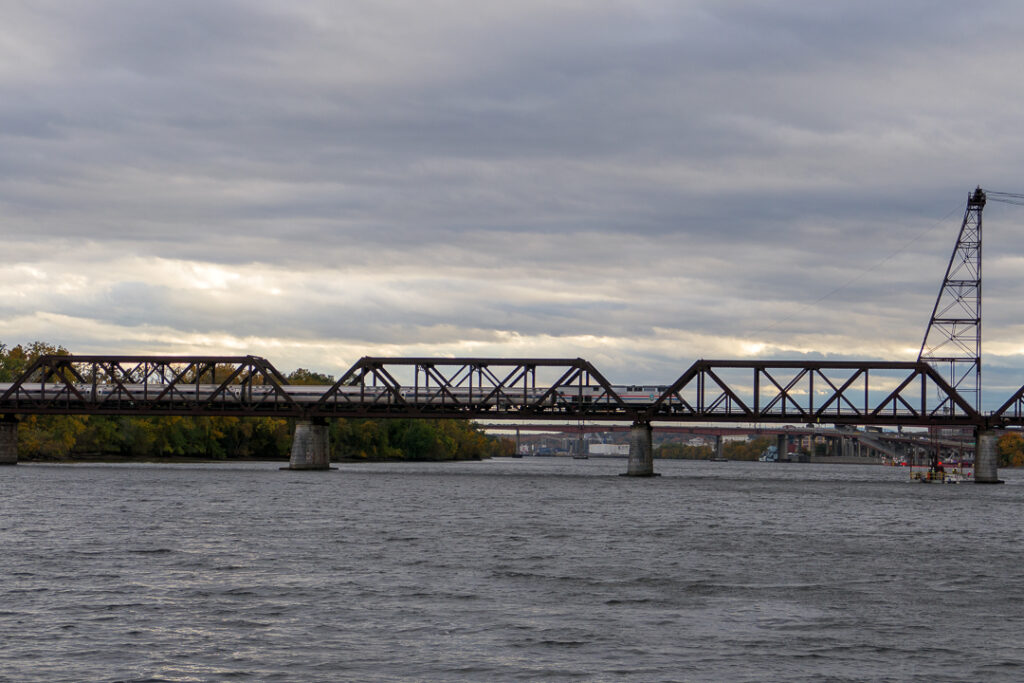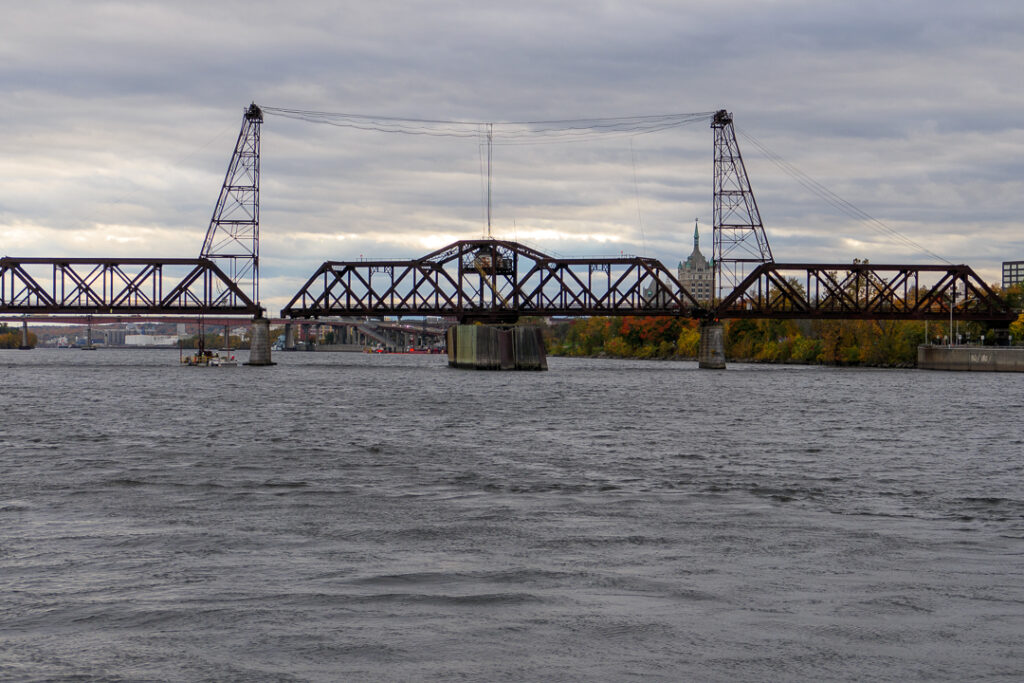 Then it was back on the bus to Troy and the American Star.
This evening, we were entertained by the gypsy jazz of the Hot Club of Saratoga; it was a very enjoyable evening.
We leave Troy early tomorrow morning without having set foot on the RPI campus, but Reunion is only three years away.