We left Troy bright and early (well, early) at 6:30am. It was easy to tell, because the American Star's side thrusters make themselves known very effectively throughout the ship.
Our guest lecturer, Mike Link, spoke about John Burroughs, an American naturalist who traveled with notables like Henry Ford, Thomas Edison, and Harvey Firestone. He was a prolific writer who has almost vanished from the public eye, though quotes like "the smallest deed is better than the greatest intention" are still current.
The trees were putting on their usual October show along the riverbank, but there were a couple of human-made objects that caught my eye, like the Hudson-Athens Lighthouse, which would have been a very interesting place to live!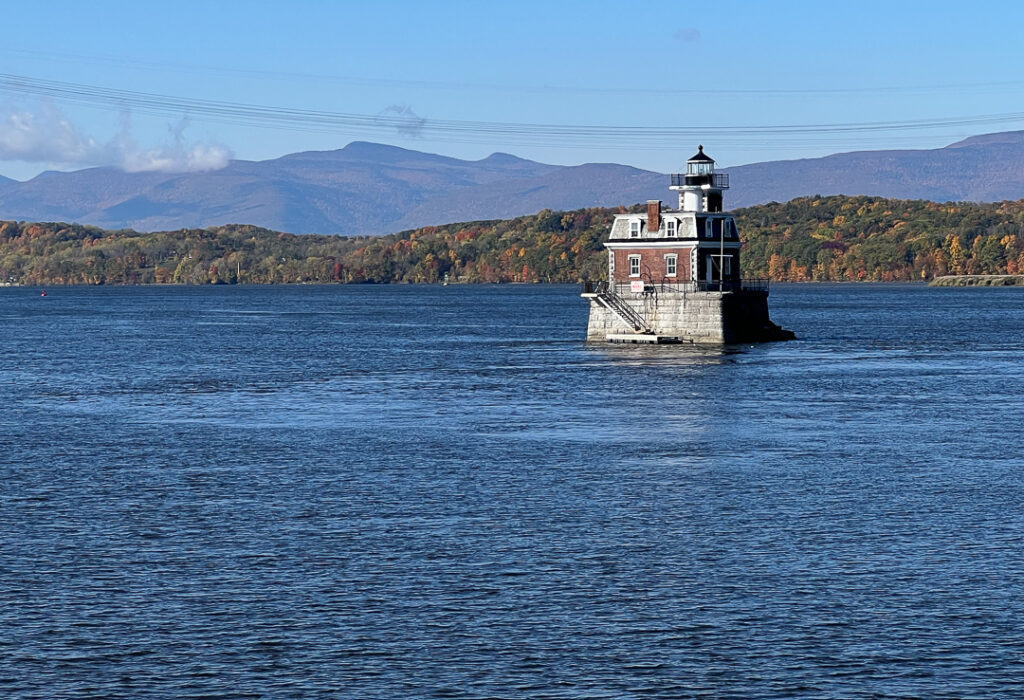 A drone from the cruise line accompanied us to get footage for their commercials.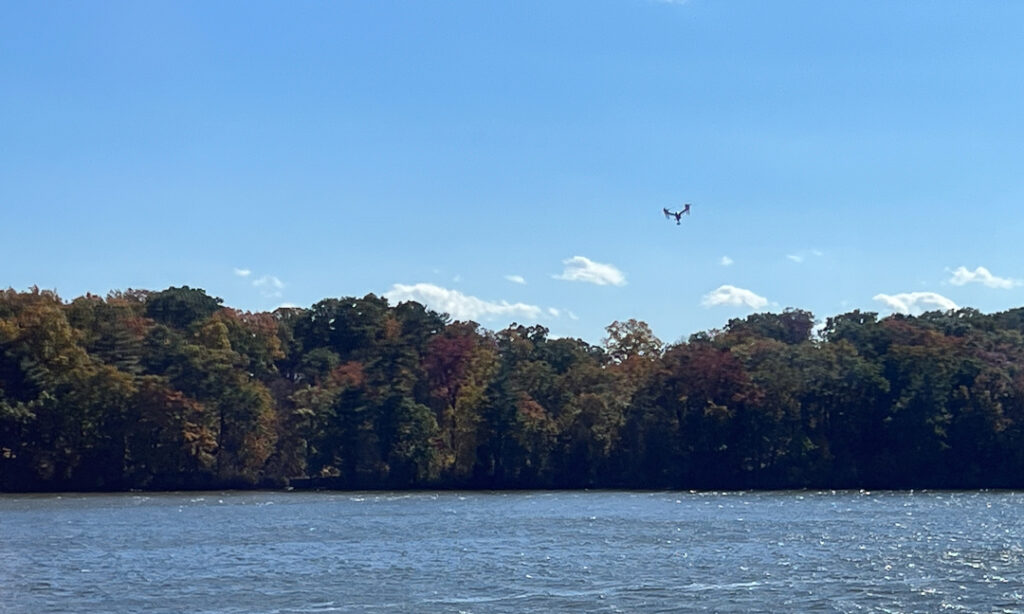 Just before we reached Kingston, we passed the Sojourner Truth/Ulster Landing Park.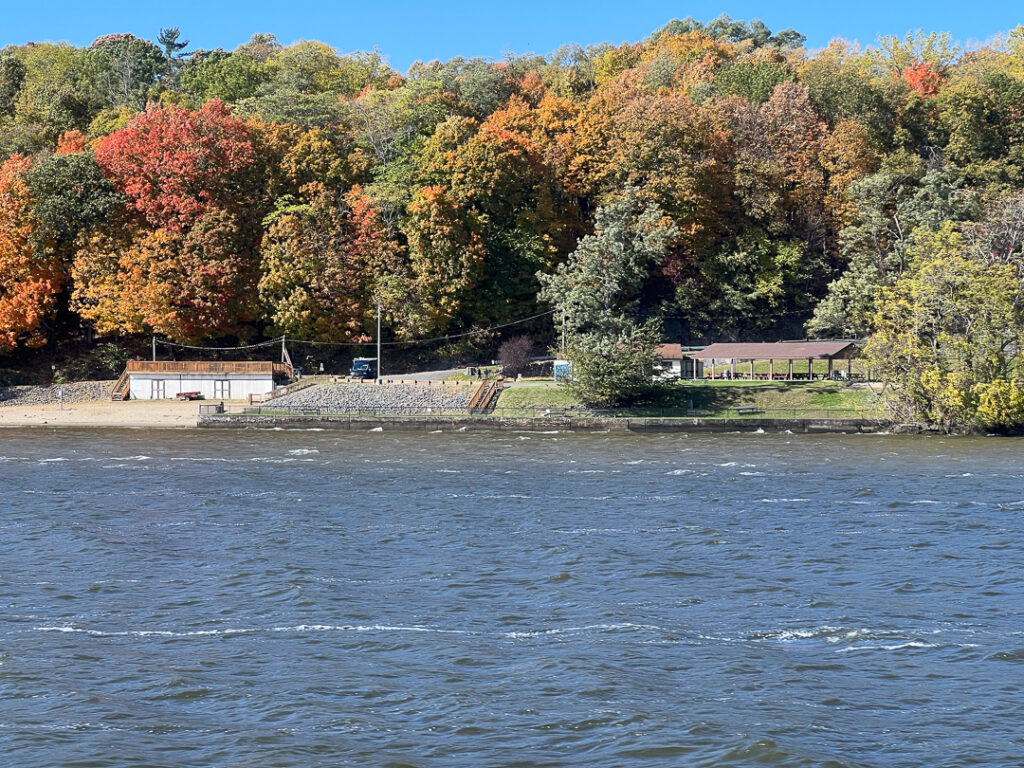 The Rondout Lighthouse, which is part of the Hudson River Maritime Museum, guards the entrance to Rondout Creek; the museum is located on the creek, and we're moored there.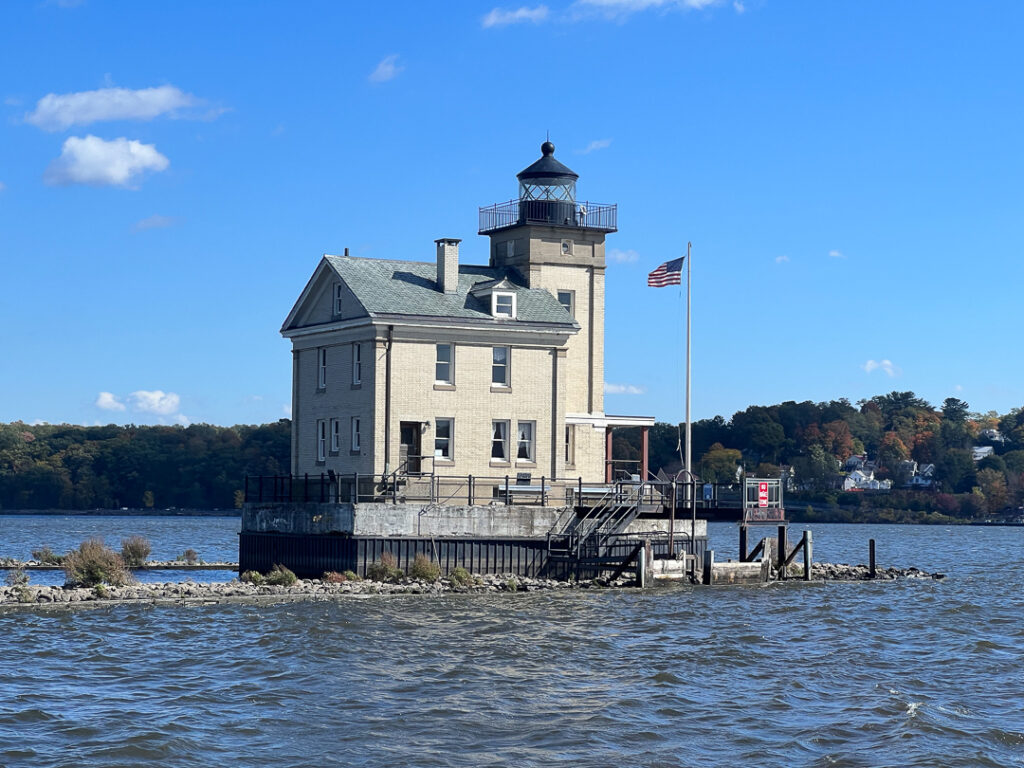 After lunch, we traveled to the Mills Mansion (Staatsburgh), on the other side of the river. It was one of five homes owned by the Mills family; the others were in New York City, Paris, Newport, and San Francisco. The San Francisco mansion was known as "Millbrae" and is now the site of San Francisco International Airport!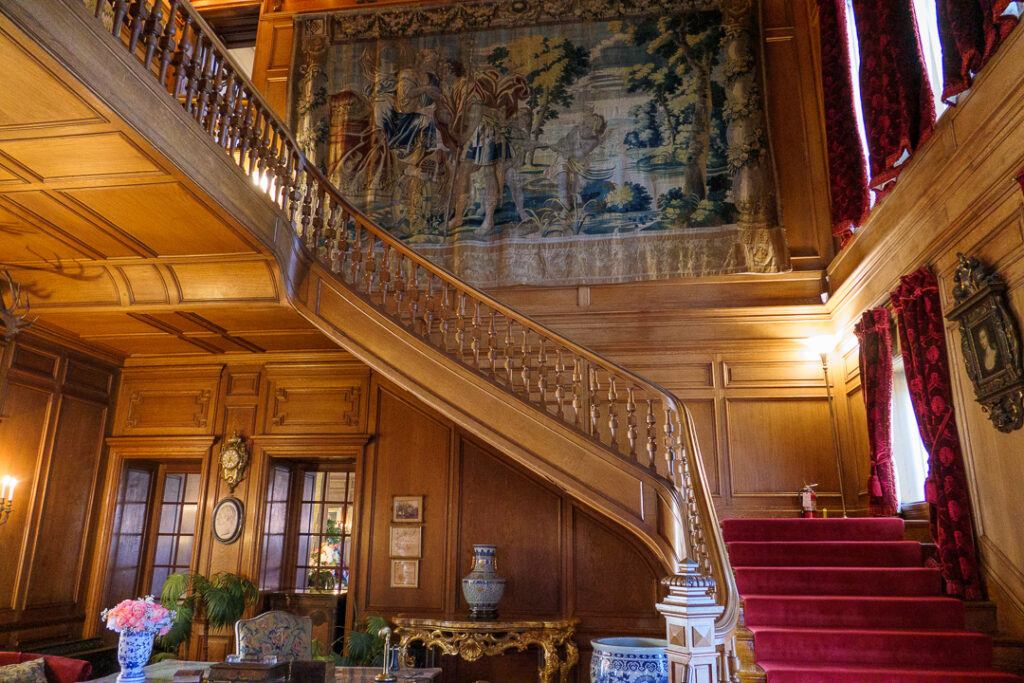 Mrs. Livingston Mills had inherited the house from her father; it was a nice, cosy 25-room mansion, but she wanted something larger so she could entertain in proper style. She hired Stanford White to remodel and wound up with 80 rooms and 15 bathrooms!
The dining room was quite impressive; our guide called it a "house-sized room" (about 1800 square feet). It has a great view of the Hudson.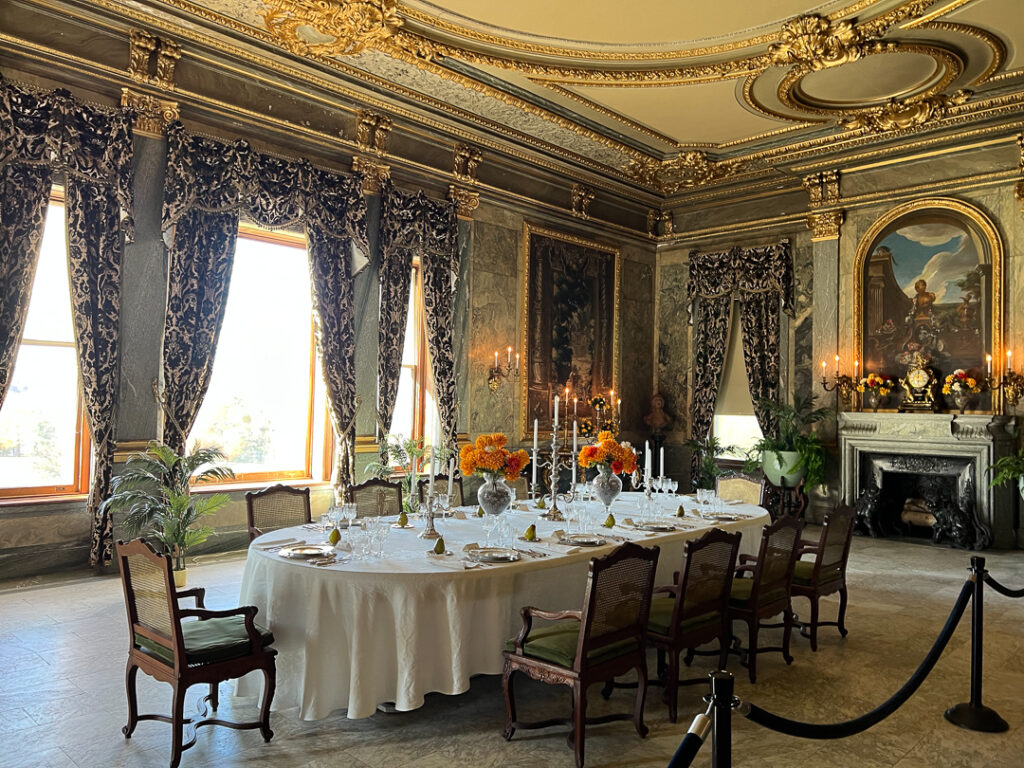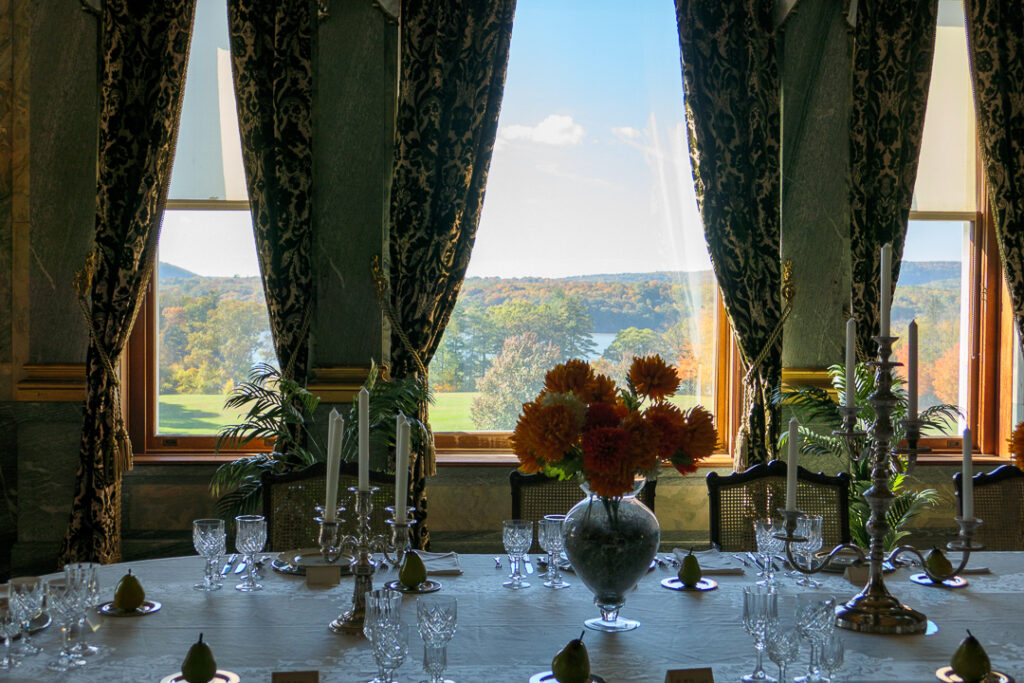 There's only one public restroom in the mansion – but it's impressive!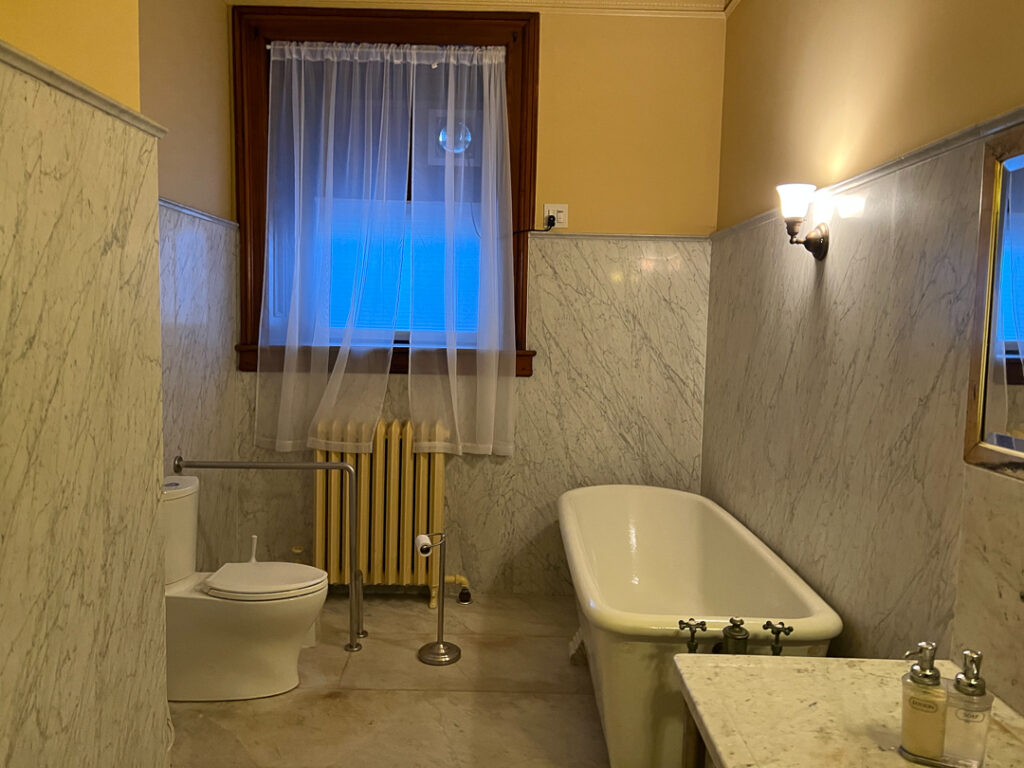 The back yard has a beautiful view down to the river.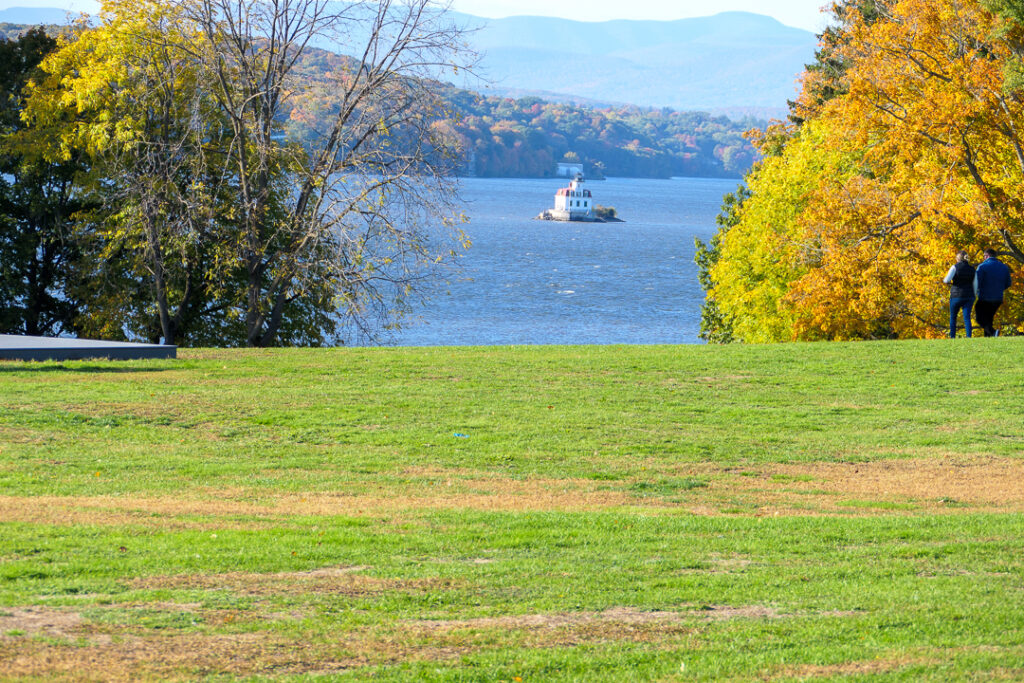 The front of the mansion isn't as impressive as the inside, but it's not bad.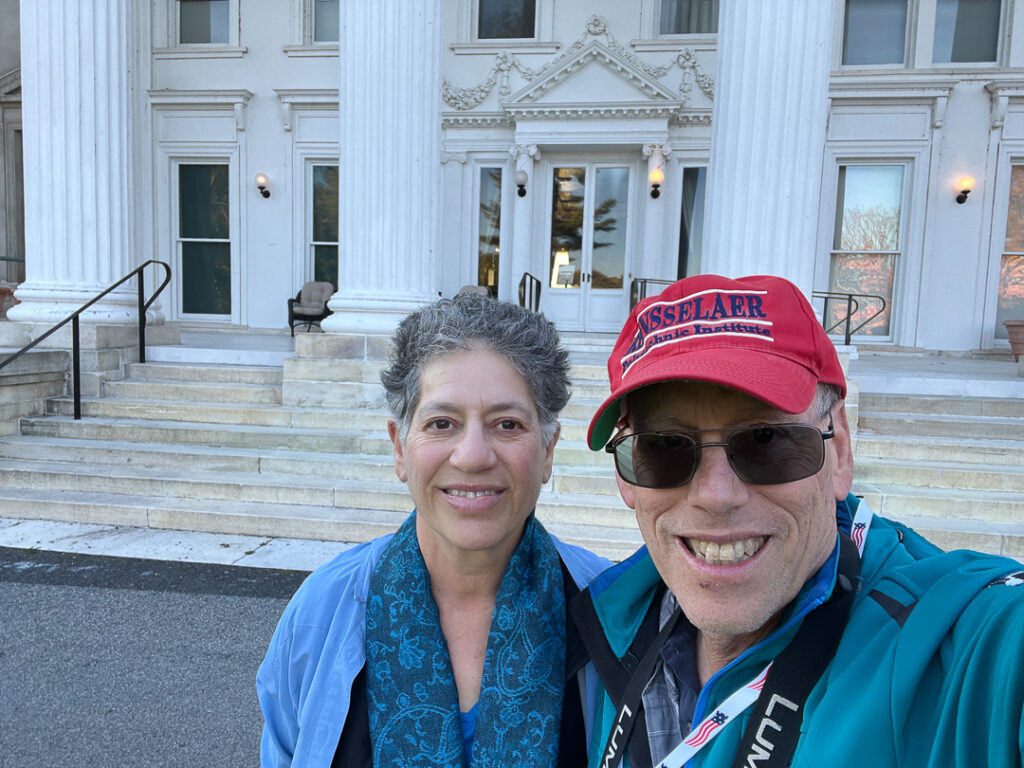 And then we drove back to the ship for dinner and evening entertainment. We'll be docked here until tomorrow afternoon.